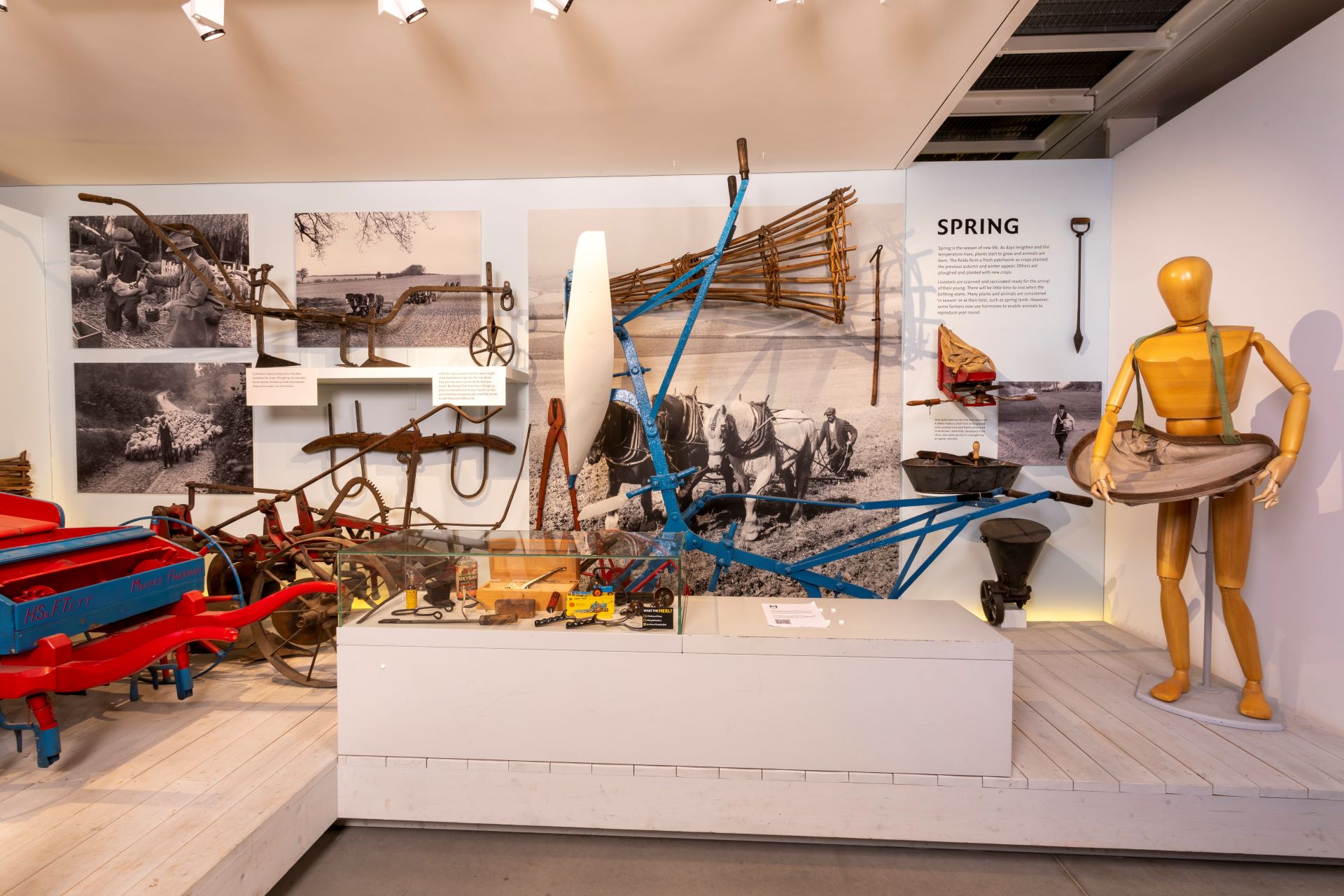 Experience the farming year, past and present
Explore where food comes from, and discover how we farm crops and raise livestock in displays that touch on everything from sowing seed to animal slaughter.
Historic objects and archives reveal the range of processes tied to the changing seasons and where your food comes from, and we invite you to examine how humanity has overcome seasonality to ensure a wide variety of food is available year-round.
This gallery includes objects large and small from the past 200 years. Scythes, sickles, sheep shears, a harvest jug and shepherd's coat sit alongside a wagon, a 1917 tractor and sheep dip.
A particular highlight comes in the form of a nineteenth century stick 'carved by a poor shepherd'.
Gallery introduction
Below, The MERL Curator, Dr Ollie Douglas, discusses the themes explored in this gallery.
The MERL Google Streetview Tour
Activities
Play the Lambing Time game
You play the farmer in this touch-screen game. It's your job to help the sheep give birth safely and look after their lambs. Can you keep them all alive?
Meet the sheep with the knitted coat
You are welcome to touch this sheep's coat, which was knitted by one of our volunteers. How many different stitches can you count?
Do a Ladybird book jigsaw
Put the jigsaws back together to create the four seasonal book covers in the 'What to look for...?' series
Play the Seasonal Chef game
Can you get a high score by choosing ingredients for your dish that are in season and grown locally?
Did you know
...city families used to pick hops on holiday?
Hop picking holidays allowed city families to earn money. Pickers were paid with tokens, which were used in local shops or exchanged for wages.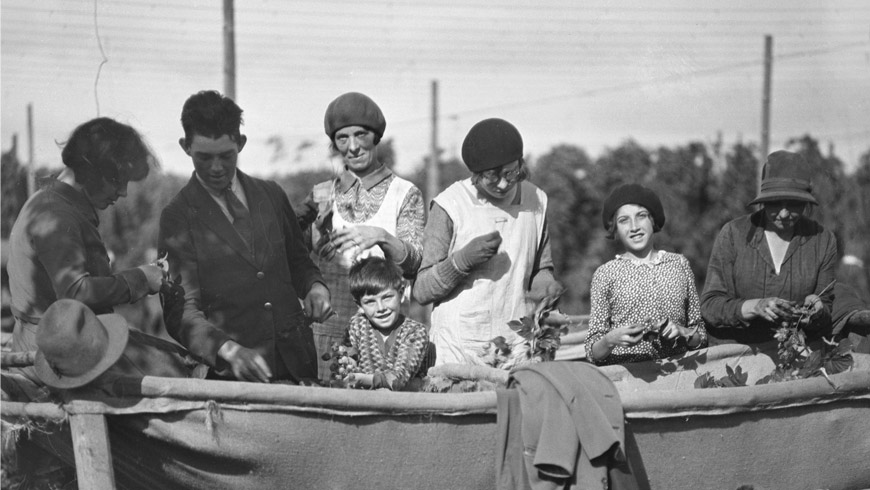 Did you know
...Elizabethan mattresses were used for both childbirth and corpses?
Mattresses, plaited from sedges, were made to support a mother during childbirth or a corpse after death. After use it would have been burned.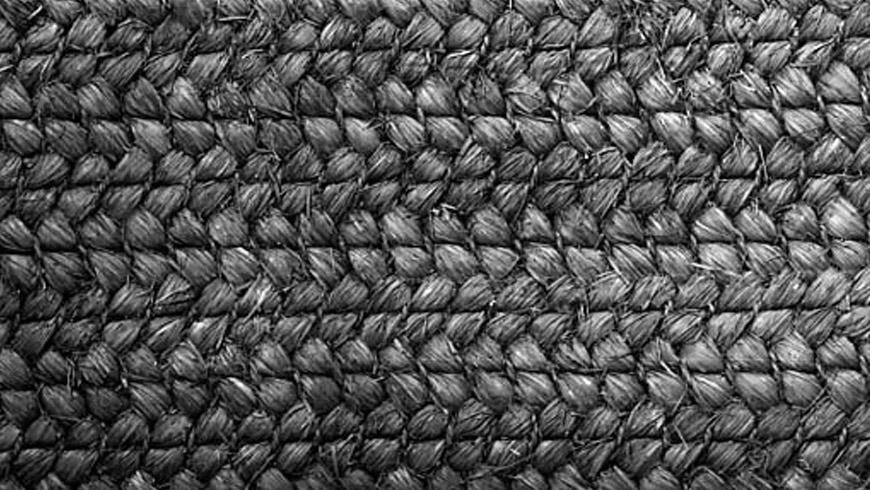 Did you know
...farmers used to sow seeds by fiddle?
Sowing by hand can be slow and inaccurate. Seed drills were developed in the 1800s to sow seeds quickly in a straight line at regular intervals.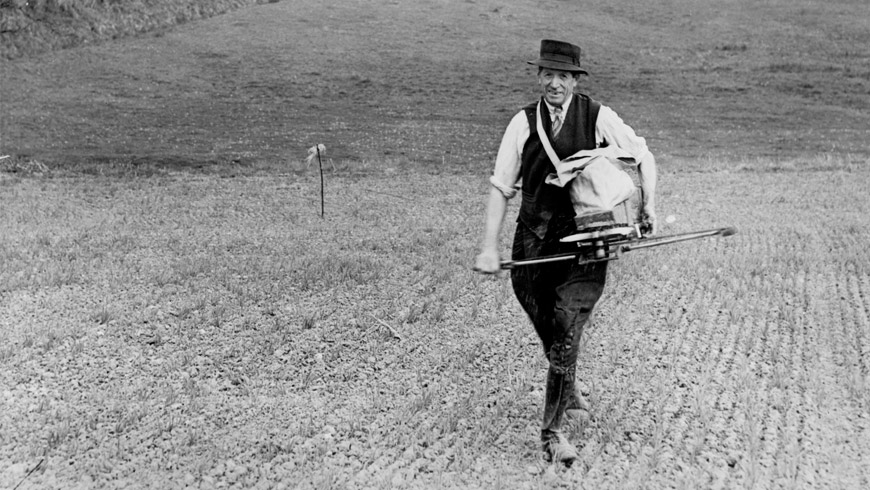 Did you know
...Lady Eve Balfour (1898-1990) was one of the earliest organic farmers and co-founded the Soil Association?
Women continue to play a key role in this movement, with organic farms employing significantly more women than chemical farming.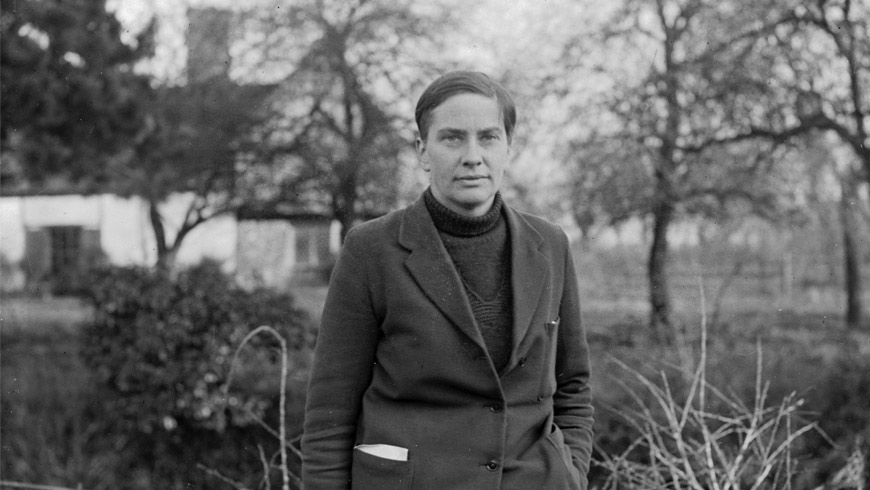 Did you know
...Suttons Seeds invented the seed packet?
The local Reading firm, founded in 1806, popularised paper packets of seeds for gardeners.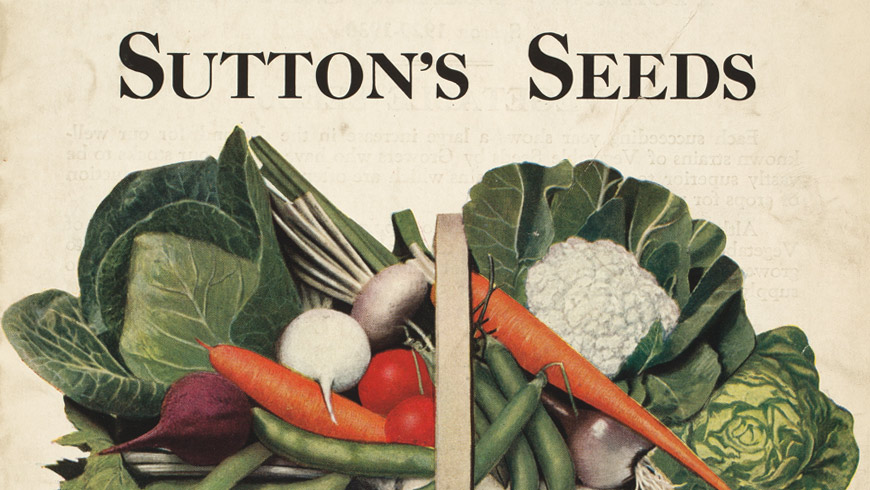 Did you know
...villages often used to run their own fire services?
The National Fire Service was only created in 1941.