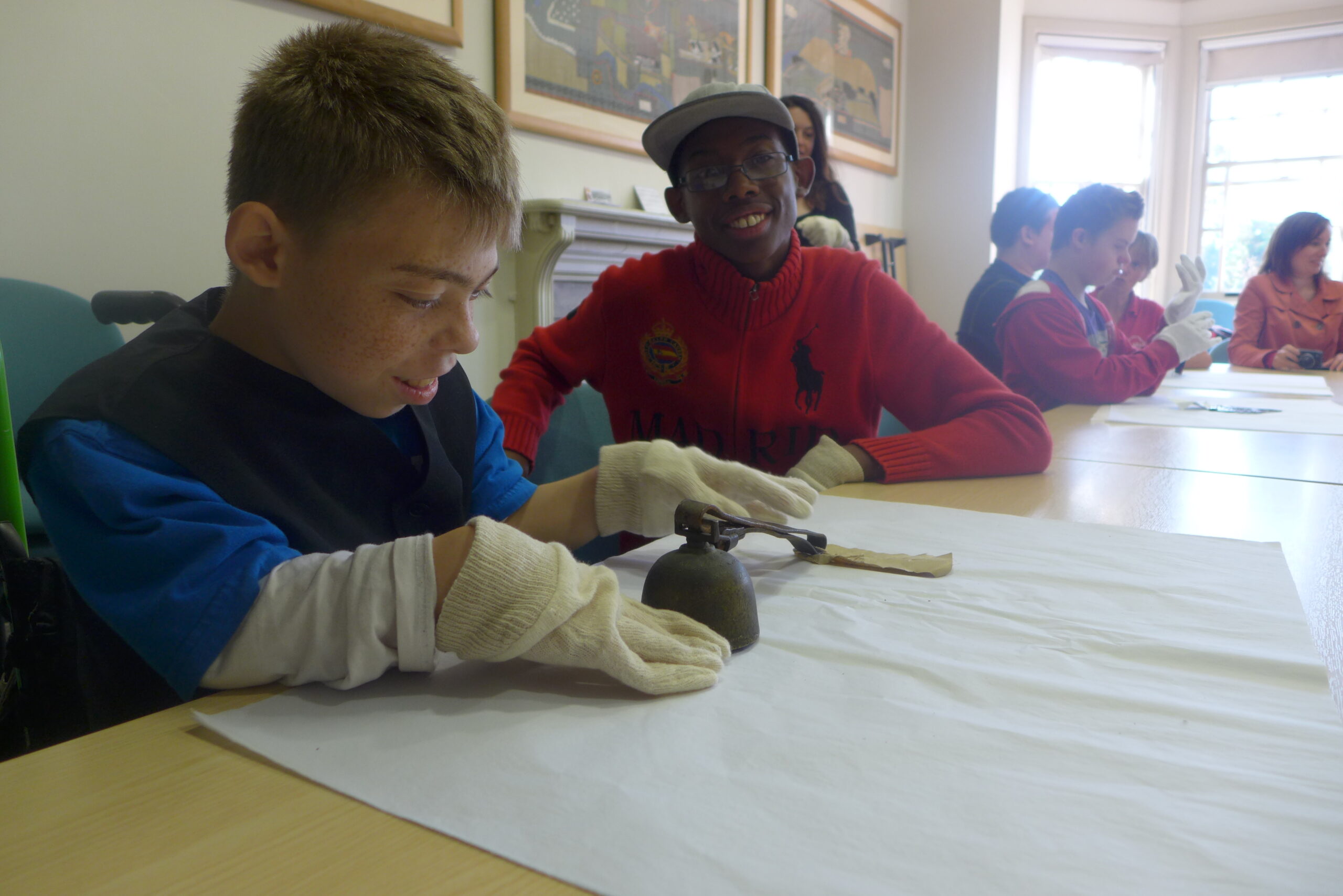 Staff had great understanding of pupils needs and planned accordingly, adapting if they needed to.
The MERL is a museum where you can do things your way. Here are some of the things we can offer to support your visit.
Before your visit
As well as downloadable risk assessments, we have resources such as a sensory map and a social story which may be helpful ahead of your visit to The MERL.
Minibus parking can be pre-booked in The MERL car park.
When you get here
We have a range of facilitated workshops on offer, but if they're not what you are looking for we can also tailor make workshops too. Our workshops offer hands on, multisensory experiences and can include visual timetables. We use Communication in Print to develop resources.
We offer a flexible approach where students can take things at their own pace.
We have a lovely garden if students need a change of scenery, a quiet space, or some fresh air.
You can book a self directed visit if you prefer and we have a selection of downloadable resources developed with Activate Learning Skills for Living students you might find helpful.
Bringing The MERL to the comfort of your classroom
Our Everybody Outdoors resources offer multisensory approaches to accessing the outdoors and have been developed with PMLD/ Complex Needs students and teachers. Discover more on our Everybody Outdoors page.
If you need any further information, or have any questions, please contact our Learning and Engagement Manager at merlevents@reading.ac.uk.