Spring Case 2
Tap the yellow hotspots to see more information on the selected object.
Start Exploring now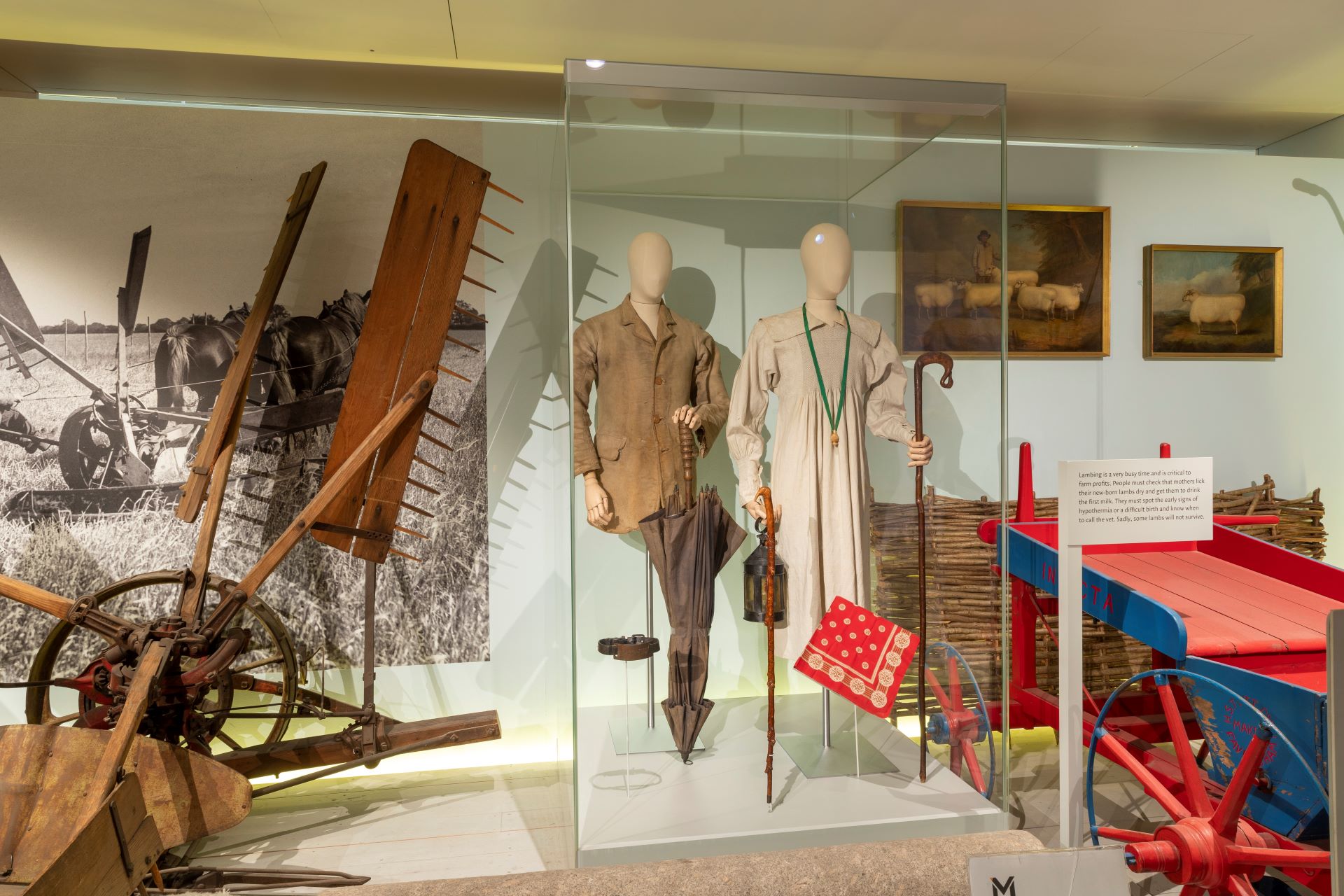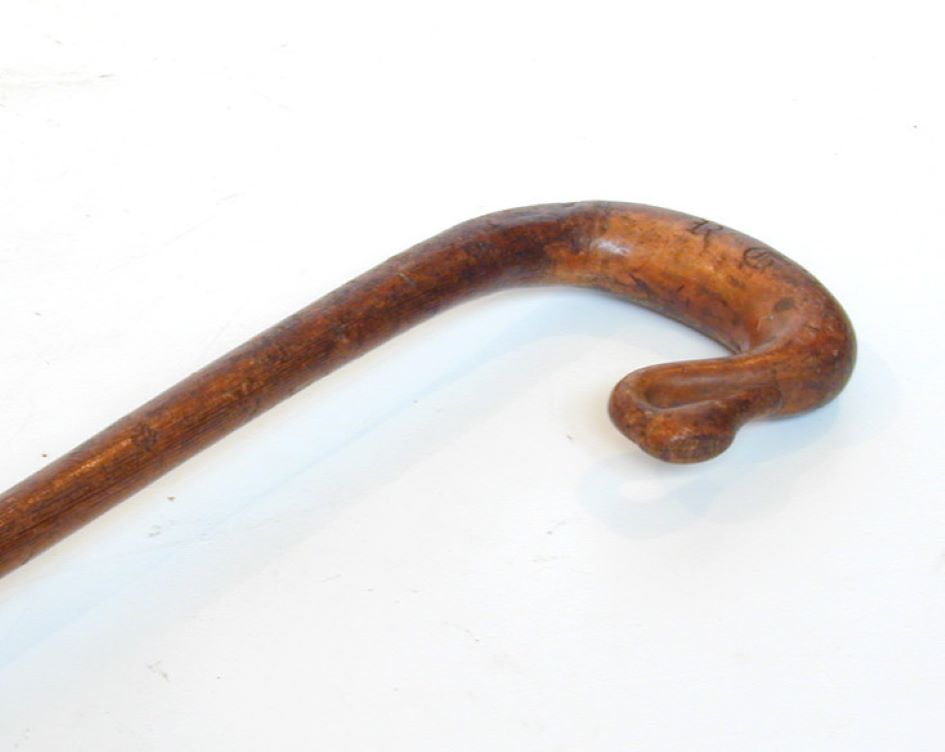 Crook
Little is known about this crook's history, but it was likely made in Kent is probably fashioned from chestnut. Crooks were used by shepherds to catch sheep by the leg, and were employed as makeshift walking sticks to aid with crossing difficult terrain. Most shepherds crafted their own crooks.
Crooks have also been symbolic of religious power for thousands of years. The Hebrew prophet Moses is usually depicted holding one, and the Egyptian god Osiris is rarely seen without his flail and crook. It is even theorised that candy canes are based on crooks; in 1670, a German choirmaster was inspired by the shepherds' role in the Nativity and bent sugar candies to resemble crooks.
MERL 63/106
close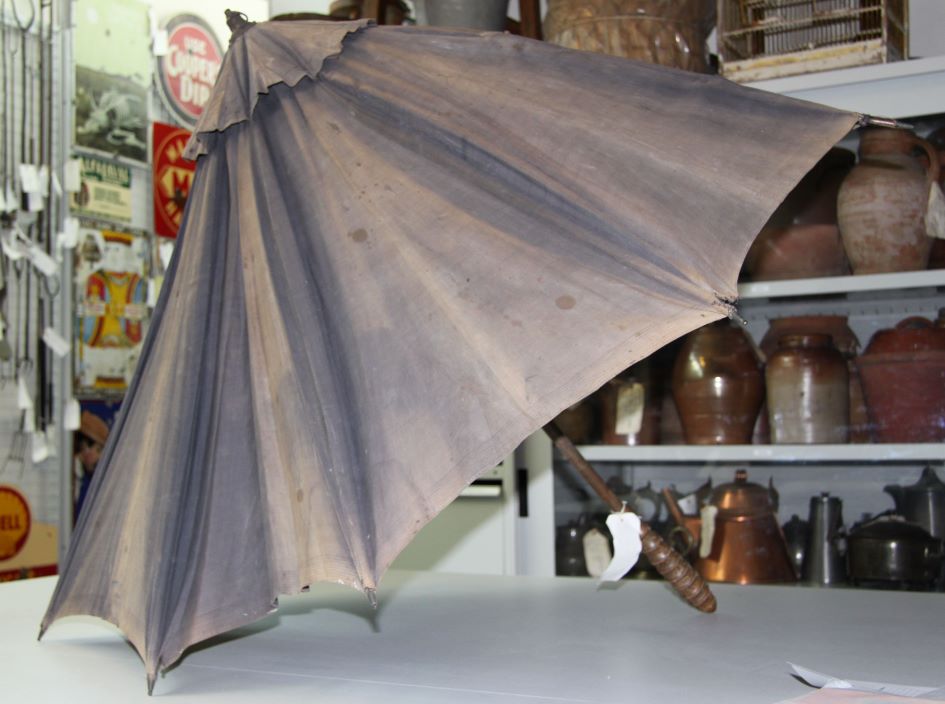 Umbrella
This umbrella was acquired by Lavinia Smith, likely from a shepherd in the East Hendred area in Oxfordshire. It then formed a part of the Lavinia Smith Collection and was displayed to visitors at her home in Downside. The umbrella is made from blue cotton with a wooden frame and handle.
Shepherds were fully exposed to the elements throughout their daily work. It is possible that this umbrella was used during the drastically wet summer of 1879, which saw nearly double the average rainfall. This weather contributed to the ongoing Great Agricultural Depression of 1873-1896.
MERL 57/571
close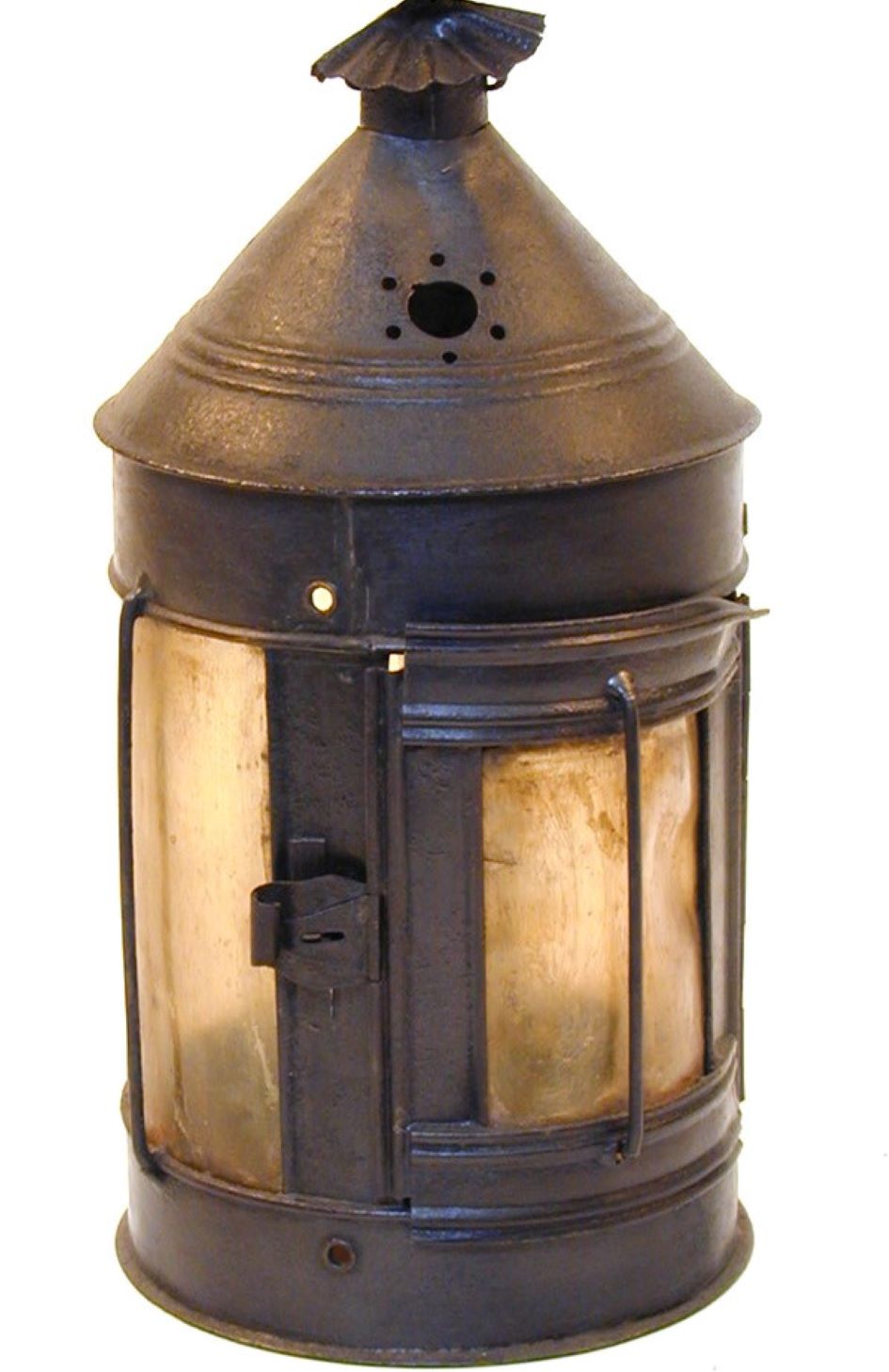 Horn lantern
Originating from near East Hendred in Oxfordshire, this lantern was acquired by Lavinia Smith and formed part of her collection of rural objects. It matches the characteristics of a farmhouse lantern, but Smith described it as a shepherd's lantern. It was made around 1849. The lantern is constructed from sheet iron and horn panels.
Lanterns were essential for helping agricultural workers to navigate poorly lit farm buildings. This particular item would have been ideal for a shepherd as it has no glass components and is therefore much sturdier than a regular lantern.
MERL 51/584
close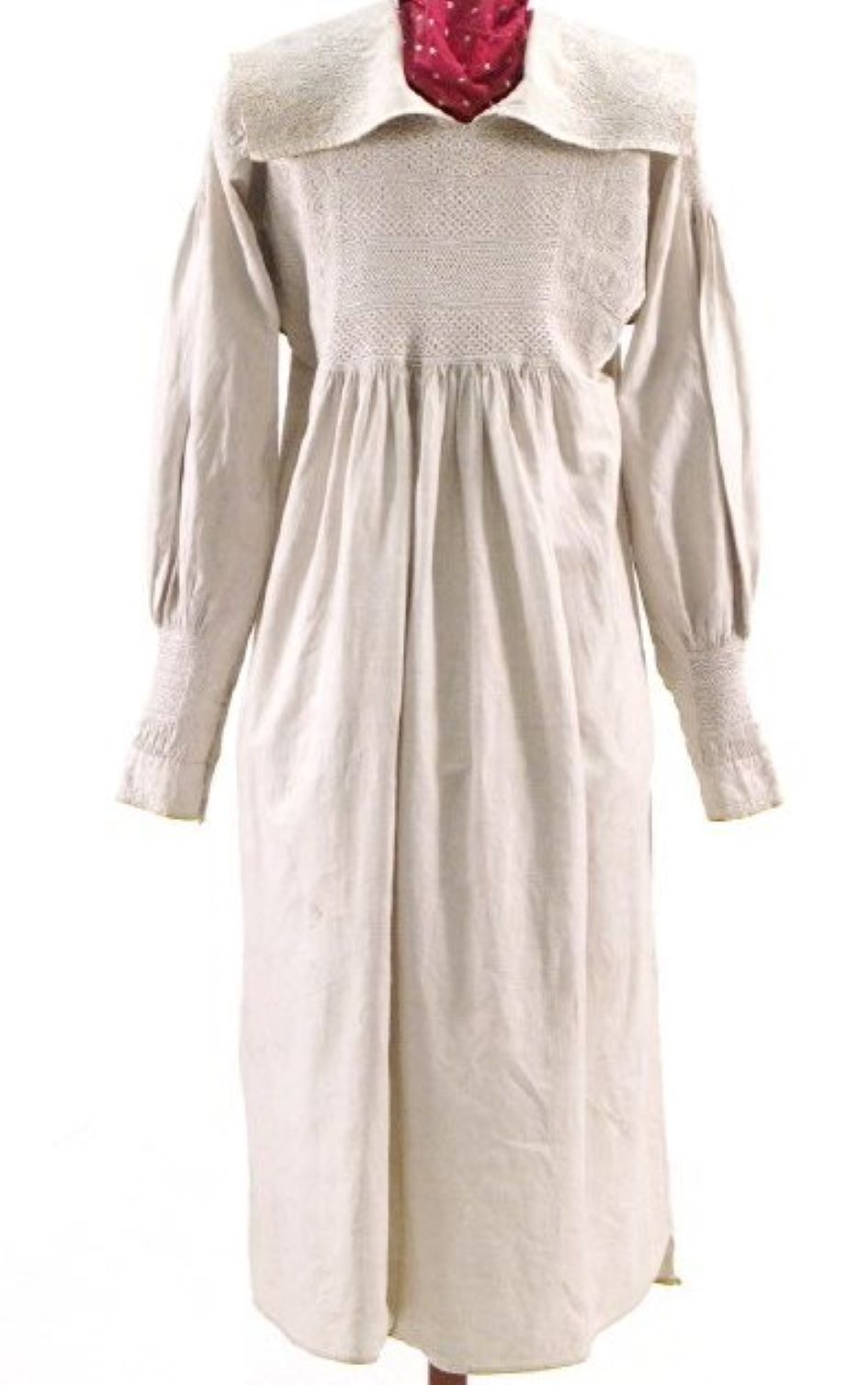 Smock
This item of clothing is a smock, a garment traditionally worn by agricultural workers over the clothes. This particular smock was hand woven from linen in the early 19th century, and contains the elaborate embroidery typical of such pieces. Having been created in Ashendon, Kent, it was then worn by a cowman, and handed down to his son, a shepherd. However, when it was passed down again, it was then used as 'Sunday best' and likely would have been worn to church. This demonstrates the versatility of smocks; they were ideal for both physical labour and formal occasions.
If you would like to know more about smocks, click here to see our online exhibition.
MERL 55/780
close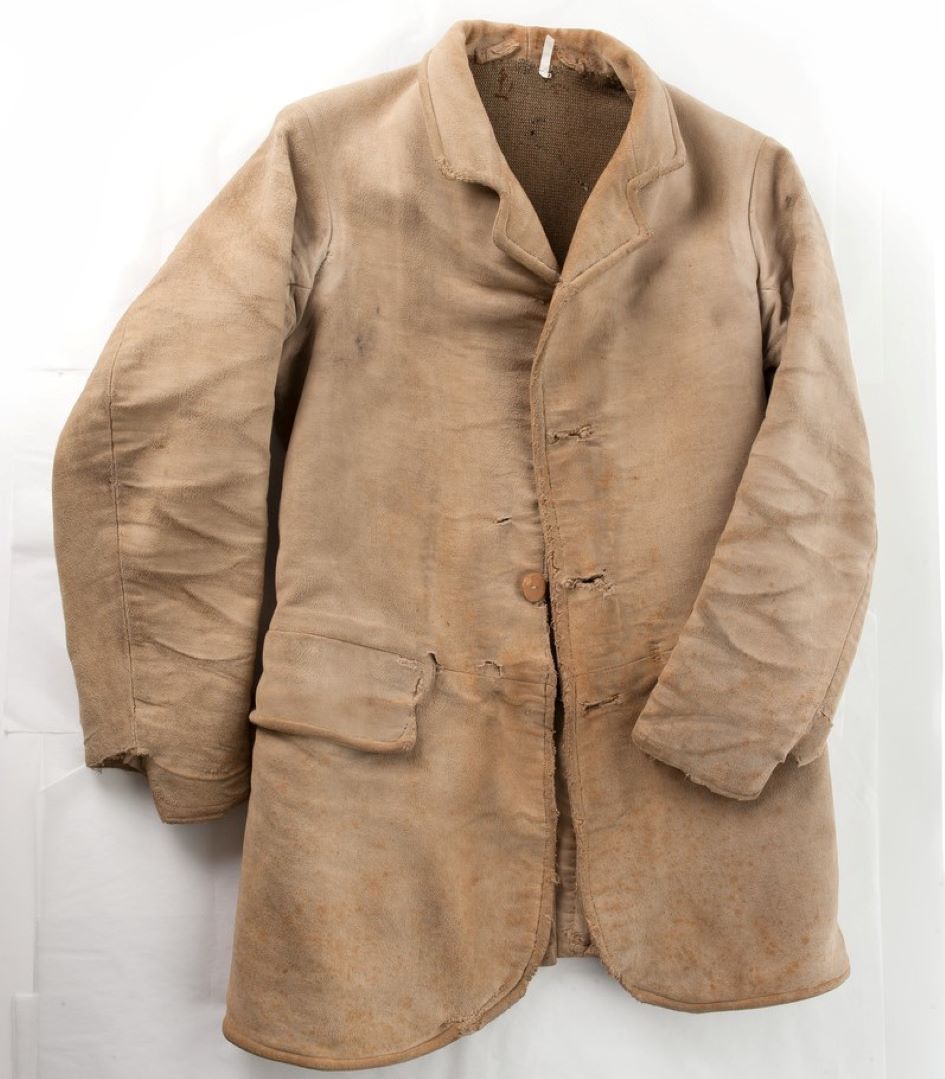 Fustian jacket
Initially worn by a shepherd near Fovant, Wiltshire, this fustian jacket was sold to a local actor named William Simmonds in 1914. Simmonds then wore the jacket during village plays over the next 25 years. It is made from a double layer of fustian, interfaced throughout with coarse woven "hessian" material.
Shepherds needed their jackets to be durable as they could not afford to buy replacements regularly, due to low wages. For example, in 1850, an average shepherd's wage in Dorset was £26 per year, whereas a cook earned £40.
MERL 74/4
close