Seed Drill Case
Tap the yellow hotspots to see more information on the selected object.
Start Exploring now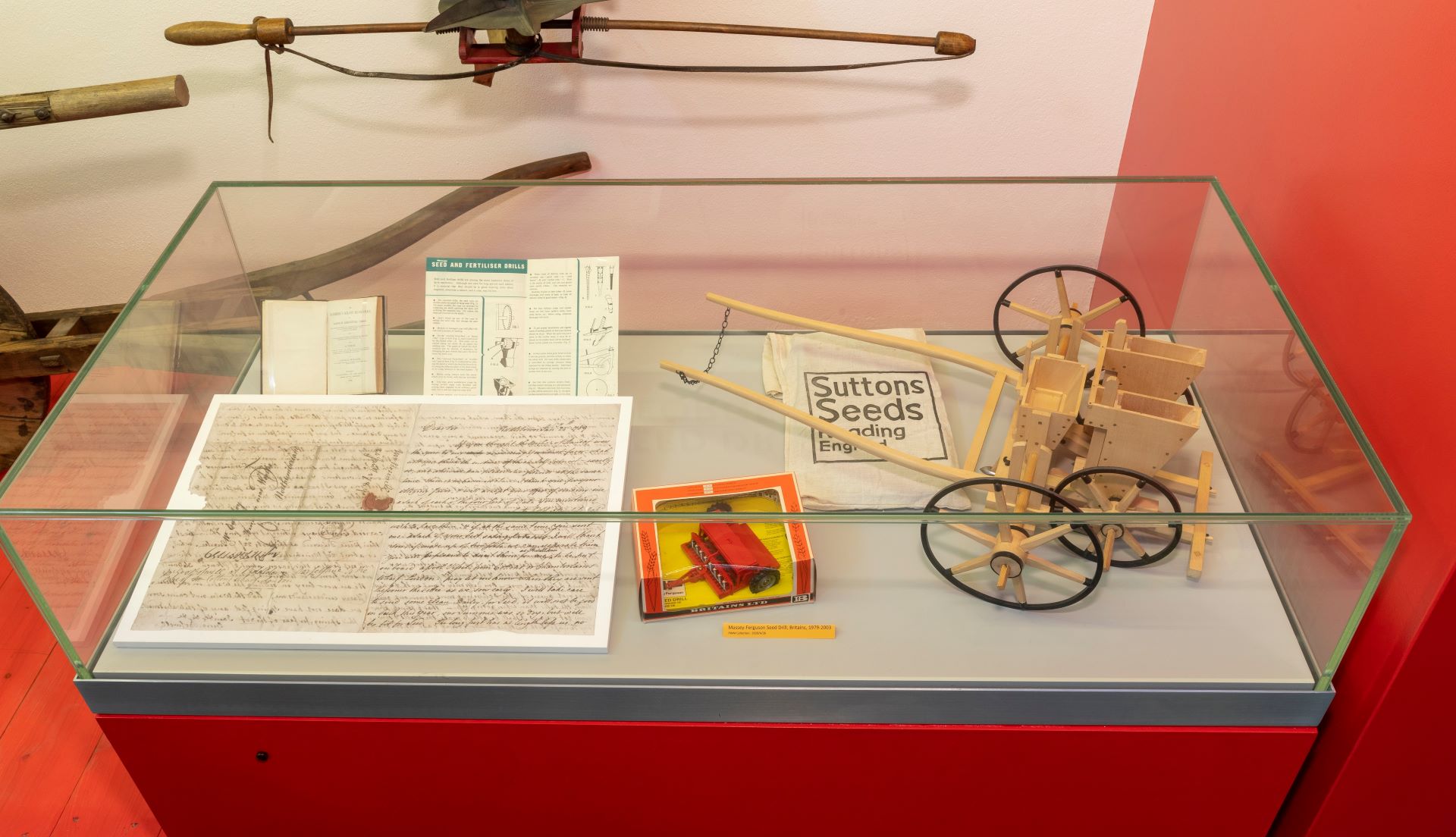 The Farmer's Ready Reckoner
+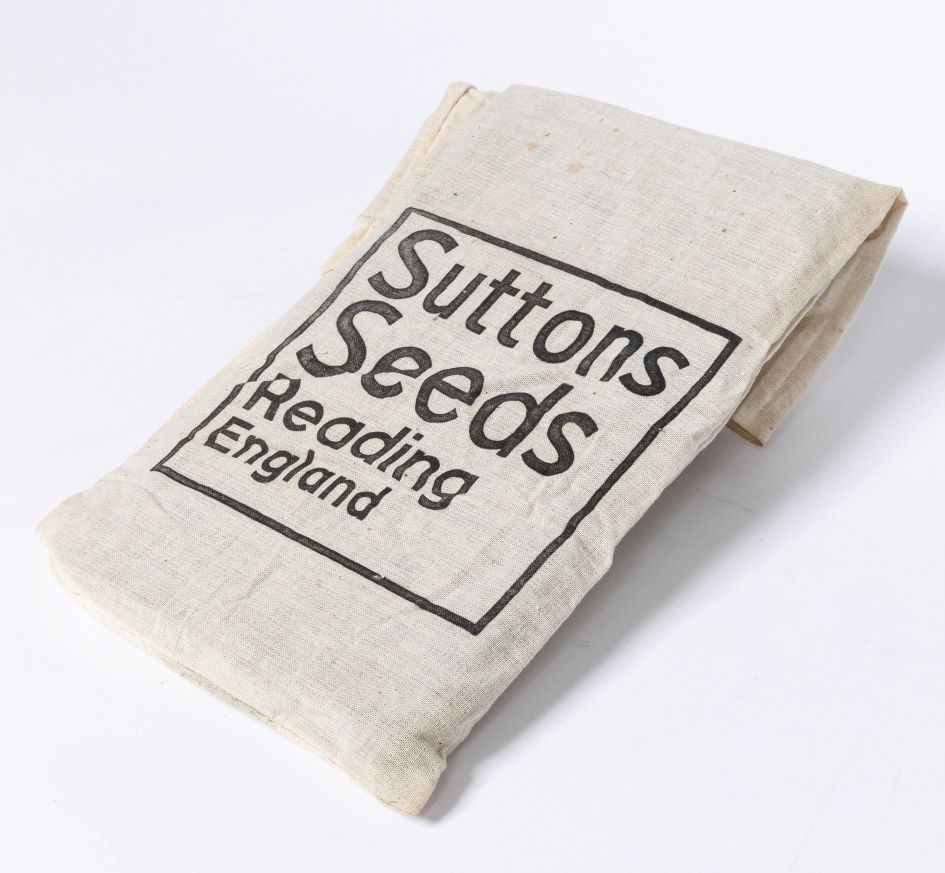 Suttons sack
This sack was one produced and sold by Suttons Seeds at some stage between 1931 and 1976. Formed in 1806 by John Sutton, Suttons Seeds was based in Reading and exploited new methods of transport to rapidly become a worldwide seed distribution company. As well as sale and distribution, it was heavily involved in researching germination and purity of seeds.
Suttons was particularly prominent in Britain's colonies and set up a branch in Calcutta to facilitate local demand. The Indian branch is now an independent company named Suttind seeds, which distributes pollenated and hybrid seeds to commercial Indian farmers.
MERL 2010/126
close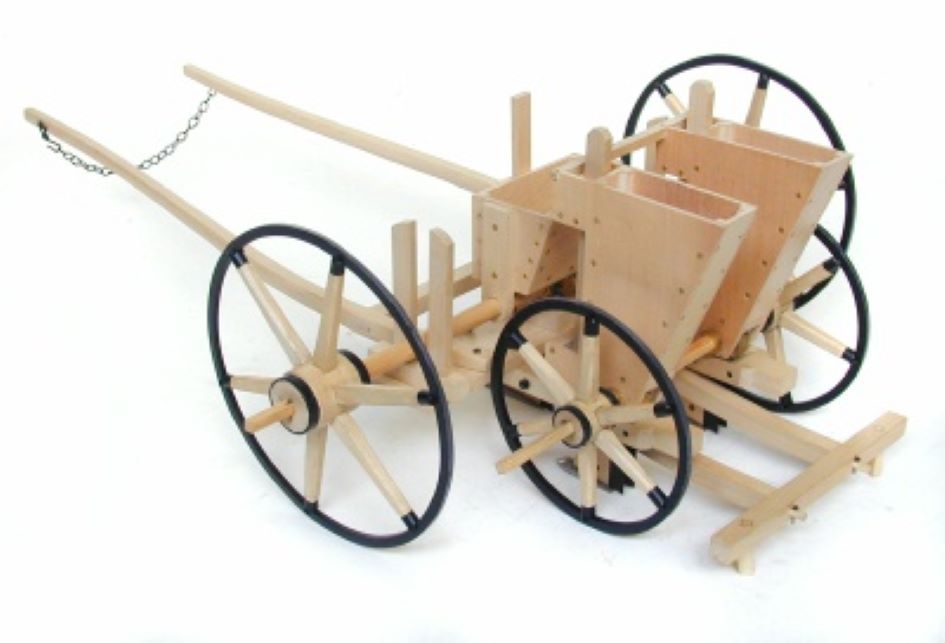 Seed drill model
Made for the MERL by Don Gill in 1999, this model seed drill follows Jethro Tull's design and is at ¼ scale. The wheels are made of iron, and the shares are steel. It is based on drawings by David Wray. The MERL also holds a number of model wagons crafted from his designs.
MERL 2000/11
close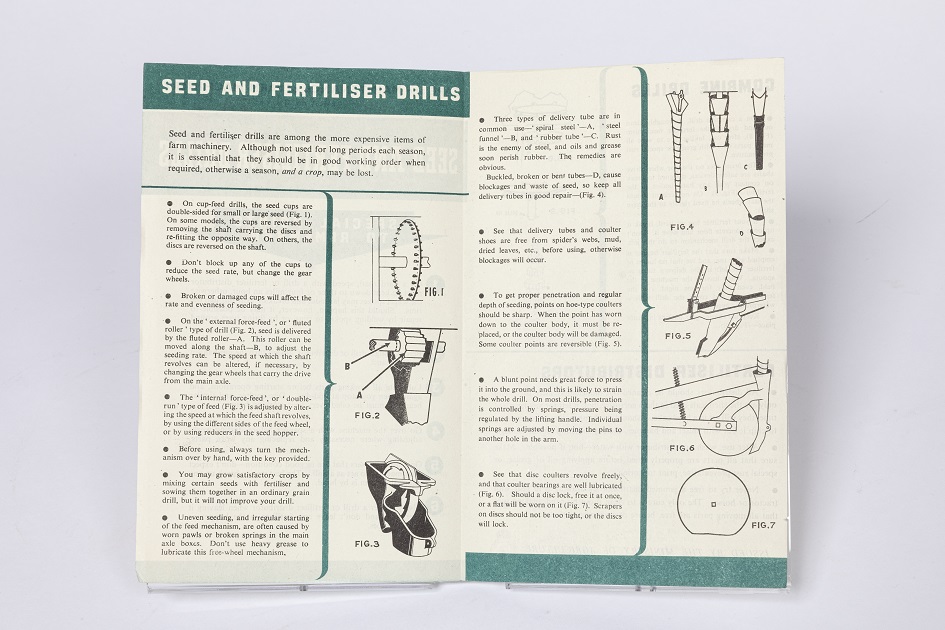 Drills pamphlet
This pamphlet advises on the proper maintenance of seed and fertiliser drills. For example, it warns against rusted delivery tubes and blunt drill points. It was distributed by the Ministry of Agriculture and Fisheries, a government department overseeing agricultural development. As well as education, it was responsible for pest control, research, and establishing subsidies to support the income of farmers. The MERL library holds a significant collection of the Ministry's published material. The Ministry merged into the Department for Environment, Food and Rural Affairs (DEFRA) in 2001.
MERL LIBRARY PAMPHLET--4080-BOX 1/12
close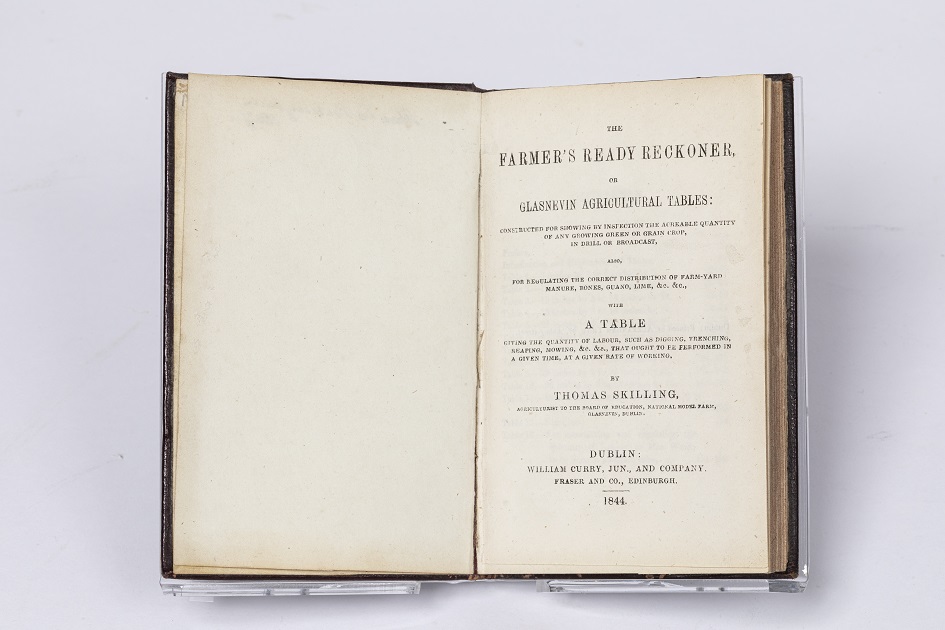 The Farmer's Ready Reckoner
Written in 1844 by Thomas Skilling, this book combines a practical farmer's guide to sowing and a research report into the effectiveness of seed drilling. It presents tables showing the quantity of green or grain crop growth when sown with drills as opposed to broadcasting by hand. It also provides guidance on distributing fertilisers such as manure, bone meal and guano, and advises on the use of lime to help soil release nutrients.
National literacy rates were around 67% for men and 50% for women in the 1840s. These were arguably lower for rural people whose children had to work on the farm. Free national education was not introduced until the 1890s.
MERL LIBRARY RESERVE--3550-SKI
close