Make colourful, cute decorations!

Event Navigation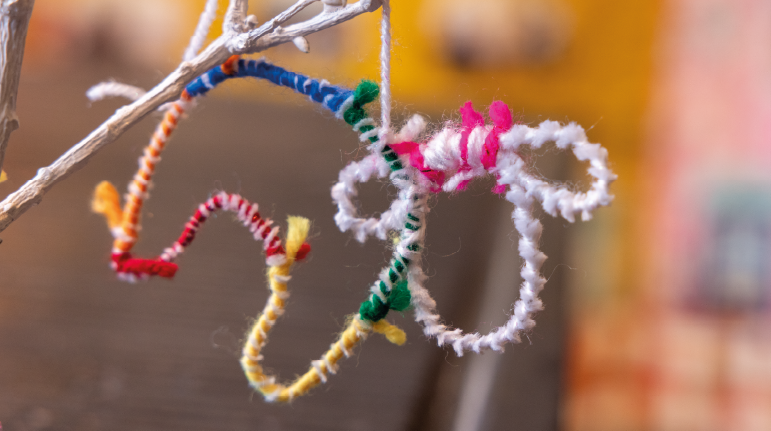 Create fun shapes with wool and pipe cleaners!
Collect a kit from the Gift Shop for just £1.50 and make your decorations during your visit or at home. It contains all the materials you'll need to make colourful, cute shapes to hang on your Christmas tree or as a decoration anywhere!
The kit contains:
pipe cleaners in different colours
wool in different colours
instructions and shape templates
You can take your kit to the craft table in the Nook where you'll find the equipment you'll need.
If you take it home, you will need:
scissors
pencil if you design your own shapes