A Symposium including exhibition tour and a Commons Feast lunch

Event Navigation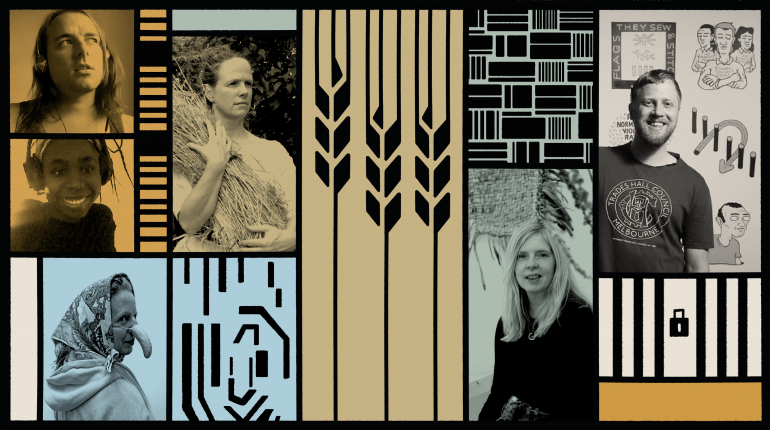 Join us to mark the culmination of The Commons project
**Onsite places are now full, but you are still welcome to register to attend online. When you register, you will be a sent a link that will allow you to access the Zoom meeting at any time. The morning sessions starts at 10.30am (with introductions at 10am) and the afternoon sessions starts at 2.45pm. For further details, see the schedule**
This symposium brings together artists involved in The Commons: Re-Enchanting the World project with other invited practitioners and thinkers to engage in discussions around commoning. We look forward to hearing about the experiences and challenges of others who are also practicing and enacting different ways of working responsibly with our common resources of land, food, and environment. The Commons: A Gathering marks the culmination of several years of creative intervention and collaboration here at The MERL. We hope to build on the legacy of this inspirational project, with this event serving as a forum for change and action.
The Gathering will be an onsite event with opportunities for remote access via Zoom.
Talks by a variety of speakers including JC Niala, Carmen Wong, Sheila Ghelani, Nick Hayes, Michael Smythe, Karl Fitzgerald, Annabel Edwards & Leah Gordon and more. Please follow the link for a full list of Contributors.
Commons Feast lunch (*onsite only*). Local breads and cheeses provided. Symposium participants are also invited to bring any additional seasonal or preserved, wild, foraged or commons foods and/or foods of producers local to you to pair with the bread and cheese provided, for example a homemade chutney, jelly or foraged fruit. The feast will serve as a chance to consider how we nourish ourselves, our families, our communities, and our environment. and to ask questions of our food systems and consider how we can all bring the idea of the 'commons' to life in our mealtimes.
Full schedule for online programme
(if you cannot attend the full day, you are welcome to join the sessions at 10am or 2.45pm).
---
The Commons: Re-Enchanting the World is supported by Arts Council England, University for the Creative Arts, and Swedish Arts Grants Committee.