POPULAR PROTEST – THEN AND NOW: A REFLECTION ON 1989
A Special Collections and East German Studies Archive event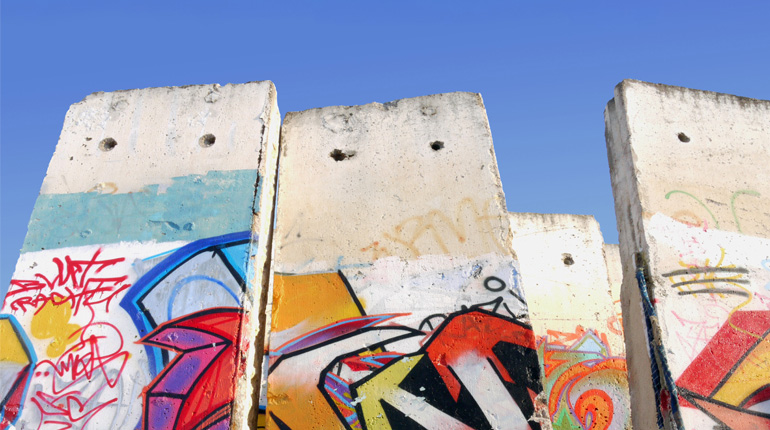 The University's Special Collections and East German Studies Archive commemorate the 1989 protests which brought down the Berlin Wall by looking at public protest in history.
On this day thirty years ago, the Berlin Wall came down, signalling the end of the Cold War. This dramatic and world-changing event was also the result of growing popular protest which had swept through the streets of formerly 'compliant' East Germany. Under the slogan 'We are the People', the autumn of 1989 saw mass demonstrations of East Germans protesting against an oppressive political elite which denied them democratic participation. Now thirty years on, the public spaces of Europe, Asia and America are once again occupied by protesters in unprecedented masses. Whether it's about Brexit, Trump, or the Climate Crisis, people of all ages and walks of life are increasingly taking to the streets to make their voices heard.
Programme
11am to 5pm – POP-UP EXHIBITIONS  presenting artefacts and documents of historical protests from the East German Studies Archive and the University's collections
11am to 2.30pm – POP-IN WORKSHOP on protest poster making
3pm – OPEN FORUM  to discuss popular protest with invited experts, as well as to share our individual experiences of protest.
Everybody is welcome and invited to bring their own protest posters and photos!