LADYBIRD BOOKS: 'HOW IT WORKS' A MERL LATE AT READING MUSEUM
Part of the events programme inspired by Ladybird Books: 'How it Works' at Reading Museum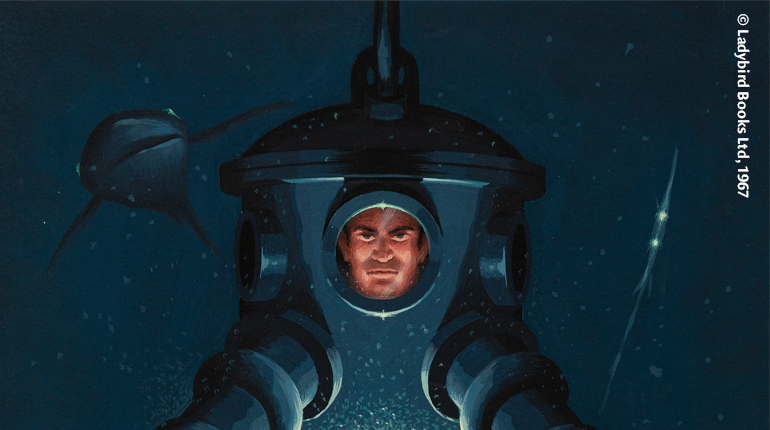 Join us at Reading Museum for a lively evening of drinks, music, talks and activities

Live music from Dolly and the Clothespegs
Cocktails | Silent disco
Book in advance via Eventbrite
£4 in advance / £3 students and concessions
or buy on the door (subject to availability)
£5 / (£3.75)
Please note this event is suitable for aged 18+ only
– Live music from Reading's own supergroup 'Dolly and the Clothespegs'
– Silent disco – let your hair down and dance to a choice of soundtracks inspired by Ladybird Books
– Enjoy delicious cocktails for only £10 for 2 (or £5.50)
– Ever wanted an excuse to dress as Cinderella or a caveman? Come dressed as your favourite character from a Ladybird Book!
– Snuggle down in the reading corner for a Ladybird Books bedtime story
– Pick up a Bingo Trail and test your powers of observation to spot the images in the exhibtion for a chance to win museum shop vouchers!
– Why do kids always get to do the fun stuff in museums? Have a go at a range of Make and Takes including pom pom making, badge making and biscuit decorating
– Make your own miniature Ladybird Book
– If one exhibition isn't enough, see banners from The MERL's 2012 exhibition, 'What to look for' that explored a Ladybird Book image by Charles Tunnicliffe, and meet artist Wig Sayell who created work inspired by this image.
– Watch the Mewes Knitters at work, see their wonderful ladybird creations and learn how to knit your own.
– Are you brave enough to handle 'British Wild Animals' themed objects?
– Put yourself in the Ladybird Books cover picture in the selfie area
– Dig a little deeper into some of the exhibition themes and the history of Ladybird Books with talks on wolves, sexism and learning to read.
– Join the Ure Museum of Greek Archaeology for games and object handling inspired by Ladybird Books on ancient civilisations
– Take a 'Hidden Highlights' tour of the exhibition with curator Clare Plascow and iscover some of the stories she learnt about the artists during her research, and the rationale behind decisions made by Ladybird Books.
– How old are your Ladybird Books? Bring them along and Exhibition Curator, Clare Plascow will look for the clues to date your prized copies.
What is a MERL Late?
empty line of text
This event is part of the programme relating to the current Ladybird Books: 'How it Works' exhibition, hosted at Reading Museum as part of Museums Partnership Reading, a new cultural initiative funded by Arts Council England. The exhibition presents material from the extensive Ladybird Books Archive housed at the University of Reading.
empty line of text