An exhibition by Louise Arnal, a scientist with a lifelong love of art.

Event Navigation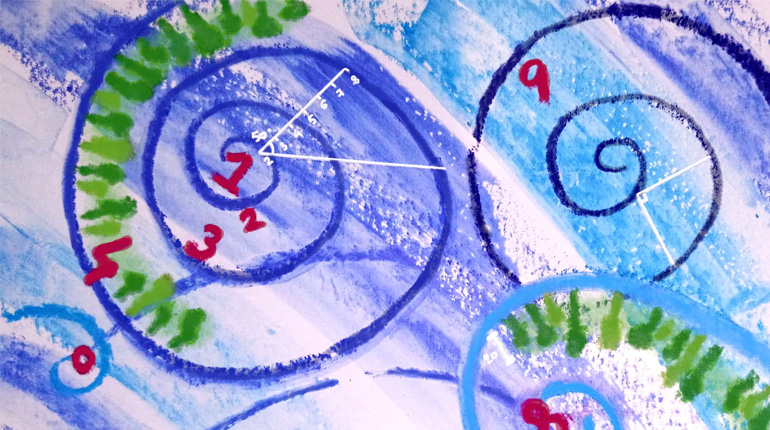 As floods are expected to become more frequent in the future, and with an increasing population at risk, it is vital to predict these events well in advance. Machines have an ever-growing role in the anticipation of floods. But how much can they really predict in nature's noisy chaos? Enter the heart of the forecasting machine and create your own flood forecast to find out.
This is a science and art multi-sensory immersive installation, in which the spectator becomes actor, a forecaster playing with real data and creating a forecast. The aim of this installation is to make space for experimenting and questioning around the science and art of forecasting floods.
With thanks to Stuart Mitchell for technical help.
Wednesday 6th, November, 1-2pm – Meet the Artist
Drop in for an informal 'in conversation' with Louise and Dr Ollie Douglas, Curator of The MERL Collections. Explore the themes and motivations behind the installation in a Q&A session, and visit the exhibition with the artist.
Background
Louise has created this installation as part of her PhD in flood forecasting, inspired by the science she and scientists at the University of Reading do. She wanted to recreate an atmosphere metaphorical of her PhD's research, to give an audience beyond the scientific community the opportunity to experience it. Louise is fascinated by water and chaos or randomness, the subject matters of this exhibition.
About the artist
Louise Arnal is a scientist with a lifelong love of art. She is finishing her PhD in flood forecasting over Europe at the University of Reading and at the European Centre for Medium-Range Weather Forecasts (ECMWF), partly funded by the IMPREX Horizon 2020 project. Coming from a family of artists, art has always been a part of Louise's life and about two years ago she began exploring ways in which to combine art and science.
Find out more on Louise's science and art blog