EXTENDED HOURS NIGHT: MEET THE ARTIST
MONTHLY LATE OPENING OF THE MUSEUM, SHOP, CAFE AND READING ROOM

Event Navigation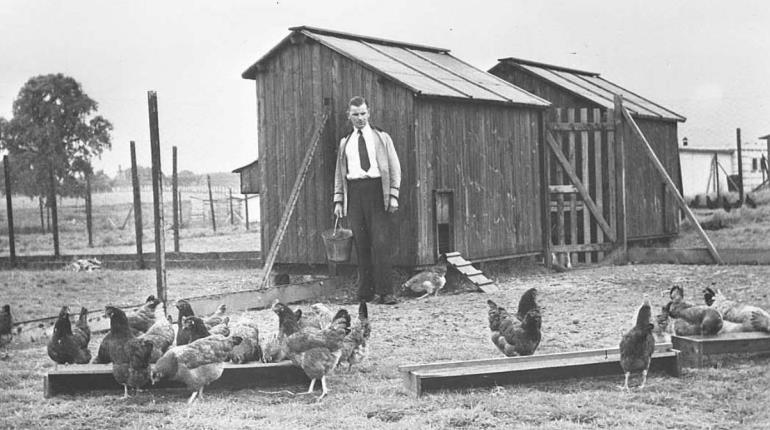 Not enough hours in the day? We're open late on the last Thursday of every month, so you can visit the reading room, museum galleries, shop and cafe until 9pm.
During the summer months, why not bring a picnic and enjoy the peaceful, sunny garden? You can pick up a sandwich, snack and hot or cold drink in our cafe too. There's plenty of outdoor seating and a lovely lawn. 
Each month there are also other activities taking place during the evening to enhance your evening visit.
MEET THE ARTIST: CHRISTINE MACKEY, 5-7PM
Come and meet Christine Mackey, one of our new artists-in-residence and find out more about her work and the collections that will be inspiring her.
During her Wellcome Trust funded residency Christine will be investigating how the way people farm poultry has changed in the last century, how interrelated the food chains of poultry and humans are, and new ways to recycle waste materials. She plans to create a structure for The MERL garden that has the dual purpose of an art installation and a functioning hen house. She intends to review historic habitats to help The MERL bridge the gap between its urban audiences and its collections that revolve around rural life.
Read the press release for more details on our exciting new artist residencies.
Evening visits for groups
If you would like to book an evening visit for a group, go to the group visits page for information about our special Late Opening Weeks for groups or contact us at merlevents@reading.ac.uk