CREATIVITY AFTER DIAGNOSIS: A MODEL FARM IN THE MUSEUM'S HERB GARDEN
created by Younger People with Dementia

Event Navigation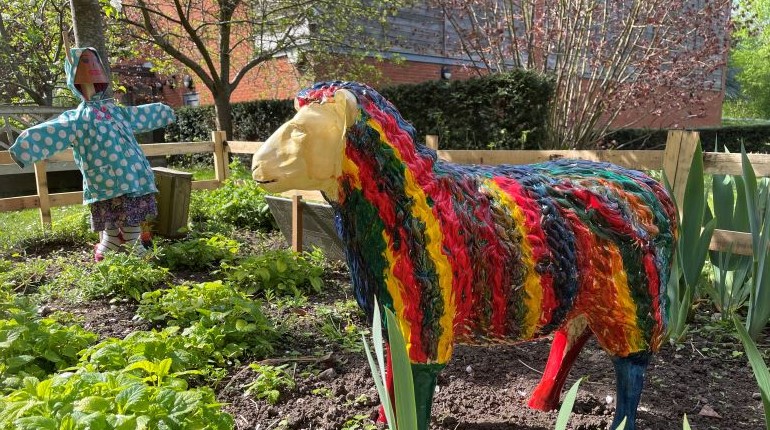 This year at The MERL we are focussing on a theme of 'CARE.' Through our projects and programming, we will address ideas of 'care' in relation to a range of current issues, including the climate crisis, guarding green space, the future of farming and food security, caring for our collections and caring for people including our staff, volunteers and community.
The MERL has had a longstanding partnership with Younger People with Dementia (YPWD). In this display YPWD clients have taken part in a series of creative workshops and been inspired by The MERL collections and clients' ideas of the countryside. Through this project they hope to show the creative life after diagnosis.
The model farm is located in the herb garden at The MERL.