A CONVERSATION WITH MARIA MCKINNEY
Maria McKinney talks to The MERL Curator Ollie Douglas about Sire.

Event Navigation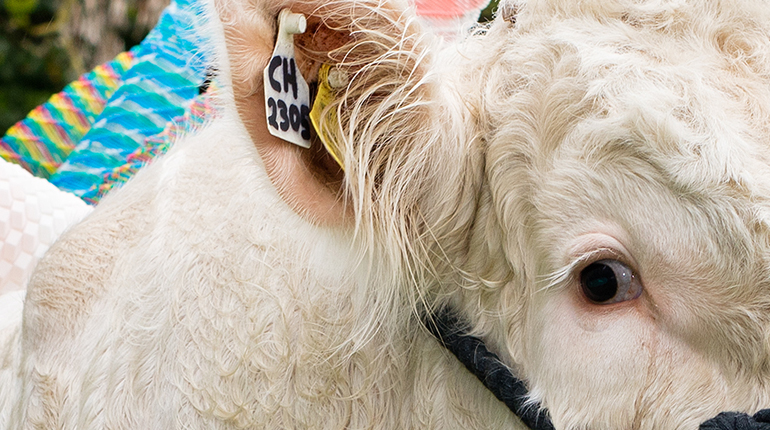 Meet Maria McKinney, the artist behind Sire., the new photographic and sculptural intervention in our galleries. Find out how her powerful visual commentary weaves together folk traditions, genetics, livestock, and fertility. Discover why The MERL and its 'absolute units' played an important role in her research processes. Join us for a colourful conversation set to include references to everything from bull semen to animal portraiture, and artificial insemination straws to harvest ritual.
Sire.
Sire. by Maria McKinney is an innovative exploration of the themes of selective breeding and genetics in contemporary cattle farming, directly informed by The MERL's collections of livestock portraiture and straw craft. The exhibition runs from 5th February until 5th May 2019. Find out more.