Conservation for Wellbeing: Kintsugi Binding
A free course supported by Compass Recovery College

Event Navigation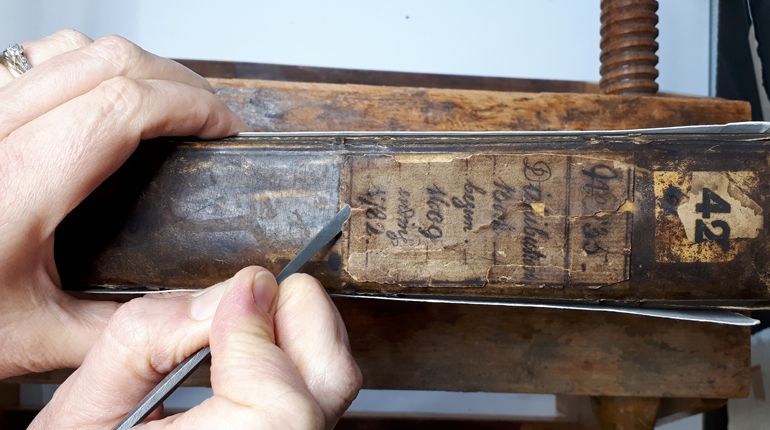 Kintsugi is a traditional and longstanding Japanese method of object repair that visibly accentuates and enhances the damage an item has sustained to create a new, equally beautiful object. These sessions will explore the wellbeing that can come from conservation and participants will have the opportunity to take a book of their choice that is damaged and repair it in a tactile and meaningful way to create something that is patched but equally perfect.
Working with The MERL library and archive conservator Victoria Stevens, we will explore book structures in a very hands-on and tactile way, looking at how books were made, the processes behind repairing them and the materials we can use. The course will end with a display of the books we have made together, and a chance to to share the story behind them.
HOW TO BOOK
This course is designed for those affected directly or indirectly by mental ill health and can only be booked via Compass Recovery College.
Please call 0118 9373945 or email compass.opportunities@reading.gov.uk.