A series of displays showcasing responses to The MERL's collections

Event Navigation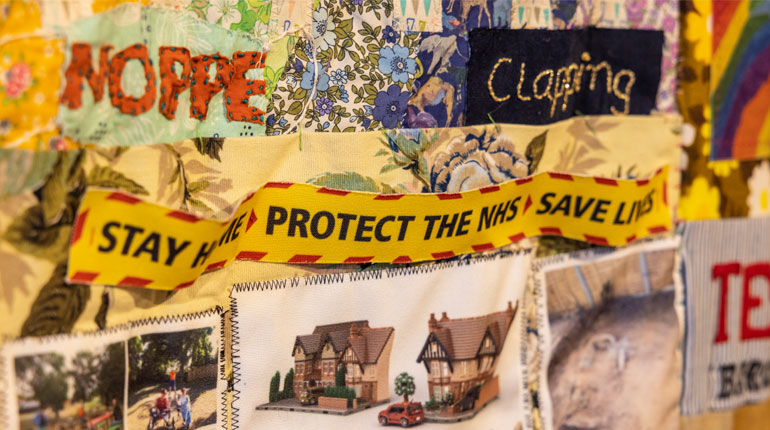 This year at The MERL we are focussing on a theme of 'CARE.' Through our projects and programming, we will address ideas of 'care' in relation to a range of current issues, including the climate crisis, guarding green space, the future of farming and food security, caring for our collections and caring for people including our staff, volunteers and community.
The MERL partners with many local community organisations using its collections to inspire creative projects which bring people together to promote well-being. These displays showcase the wonderful creative and thought-provoking responses to themes and stories within The MERL collections by participants in this year's amazing projects. 
Creative Communities during Covid-19
The Nook
Creative reflections on the pandemic experiences of Reading's local communities with Rising Sun Arts Centre. We are delighted  to showcase two amazing pandemic arts projects as part of this display: the Pandemic Quilt and Emerging Voices. These projects are shown alongside objects in the collections, chosen by participants in light of Covid 19, providing new insights on or reflections of pandemics past and present.
Wilding Hearts and Healing
Community Case
Our latest display in the Community Case 'Wilding Hearts and Healing' forms part of our Thriving Communities programme, created with partners Compass Recovery College to show the power of creativity inspired by collections in recovery and healing.
Additional information
Admission free.
No booking required
Plan your visit here, and find out about our measures to help keep everyone safe.