A series of displays showcasing responses to The MERL's collections

Event Navigation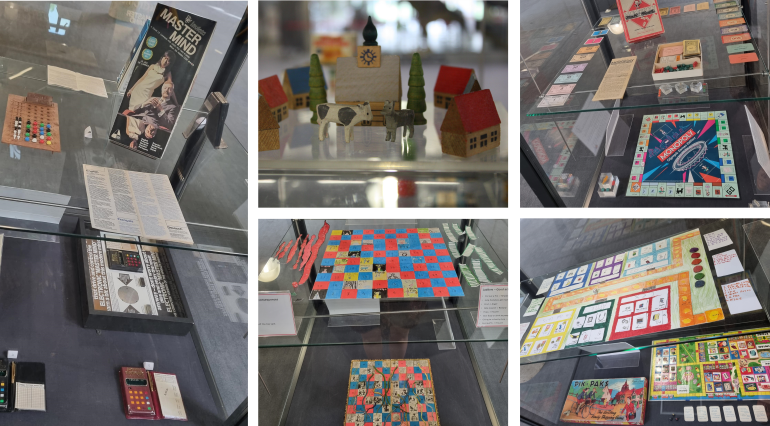 The MERL partners with many local community organisations using its collections to inspire creative projects which bring people together to promote well-being. The 'Community Voices' displays showcase the wonderful creative and thought-provoking responses to themes and stories within The MERL collections by participants in amazing projects throughout the year. 
Sew What?
until 1st September '24
Hear our Voice in the Countryside
7th November to 5th February '24
Reading Mencap's 'Hear our Voice' group meet weekly at The MERL and this exhibition has been curated by them. The exhibition tells stories of members' experiences of the countryside and includes museum objects chosen by them. 'Hear our Voice' want everyone to feel included in their display and have made sure that visitors don't have to read. They have instead presented their experiences through objects, images, visual symbols, and through the creation of visual and sound labels.
Previous displays
Curating for Change: Extra.Ordinary – October 2022 
This exhibition, curated by Curating for Change Trainee, Verity Shillabeer, explores and celebrates the identity and culture of disability through the MERL collections. View the exhibition in person or online.
Creative Communities during Covid-19 – to January 2023
Creative reflections on the pandemic experiences of Reading's local communities with Rising Sun Arts Centre.
Play Through Time – August to October '23
How and why do children play? This exhibition was been created in partnership with Year 7 students from the Nurture Group at The Langley Academy, part of The Arbib Education Trust. The exhibition used the Trust's Childhood Collection to explore how our understanding of what play means has changed over time.
Find out more about Museum Learning and the Trust at  arbibeducationtrust.org or on Twitter: @MuseumLearning