THE ARCADE IN THE ARCADIA: THOMAS BEWICK, CHILDREN'S BOOKS & RURAL READERS
Centre for Book Cultures and Publishing (CBCP) Leverhulme Seminar

Event Navigation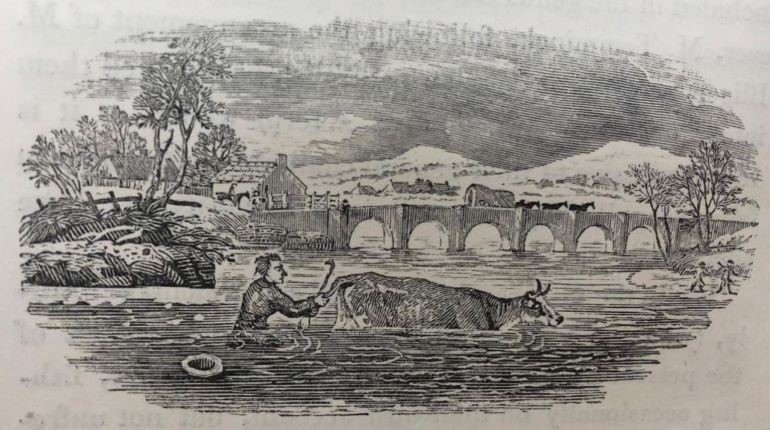 Join Professor Kristin Bluemel, Leverhulme Visiting Professor at Newcastle University, as she explores the work of eighteenth-century artist, writer, and naturalist Thomas Bewick.
This talk organised by Centre for Book Cultures and Publishing (CBCP) will explore the ways in which Bewick's illustrations and the appeal of his work to children were fundamental in establishing nineteenth-century ideas of the rural. Famous for wood engraved books of natural history—especially the two volume A History of British Birds—Bewick won the hearts of children with his tail-pieces ("tale-pieces") of rural life, which appeared in the white spaces at the ends of his book chapters. The talk will be accompanied by a short tour led by Curator of MERL Collections, Dr Ollie Douglas.
Professor Bluemel's Leverhulme project 
puts the rural back at the heart of our thinking about culture, and develops the emerging, interdisciplinary field of 'rural humanities'.
Bewick's work invites us to consider how people in the past cared for their natural and human heritage. It highlights the importance of creativity in shaping how we respond to a changing world.
Image: Thomas Bewick vignette at the end of the introduction to "The Predatory Gulls" section in A History of British Birds, Vol. II, Water Birds, first published 1804. Child readers would have noticed the lost hat, whose replacement will take more out of the damp traveller's pocket than any toll. This image is from the 1826 edition, p. 228.