AUTUMN FAMILY ACTIVITY PACKS
For families with children aged 5+

Event Navigation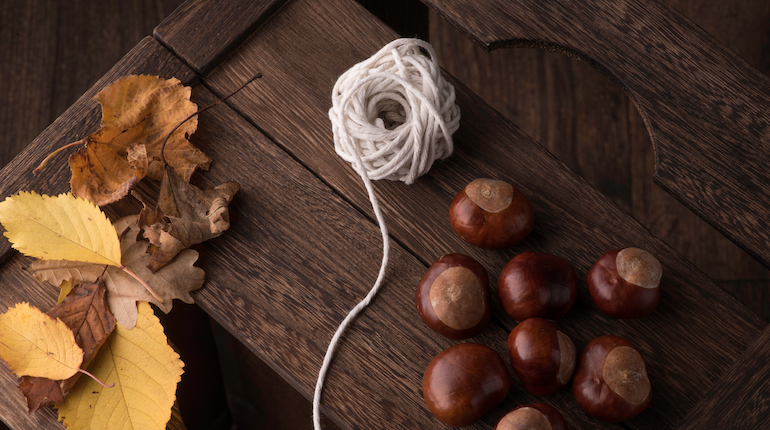 A pack with Autumn-inspired things to do at the museum and back at home!
Pick up your activity pack at the museum shop. £4 per pack.
This pack includes:
All you need for a conker war!
Clay and instructions to make your own nature imprints
Coloured twine wrapped shapes activity
Colouring sheet
Wordsearch
A seasonal story
Outdoor activity bingo sheet
A gallery spotter sheet
Autumn recipes from the archive to try out
Remember to share your creations with us on Instagram, Facebook and Twitter!
Please note that from 7th September we are no longer operating a booking system for museum visits. Plan your visit here, and find out about our measures to help keep everyone safe.