Conservation of the John Fowler and Co (Leeds) Ltd archive
The Museum of English Rural Life has received £10,300 from the Arts Council's Preservation of Industrial and Scientific Material (PRISM) Fund to conserve production and photographic records of John Fowler and Co (Leeds) Ltd, agricultural manufacturers and producers of steam engines. The project will clean, rebind, conserve and digitise 37 volumes in the archive. Volunteers are also assisting us on the project adding metadata to the digitised images to ensure quick access to the digitised images.
We are grateful to the Steam Plough Club who have also supported the project.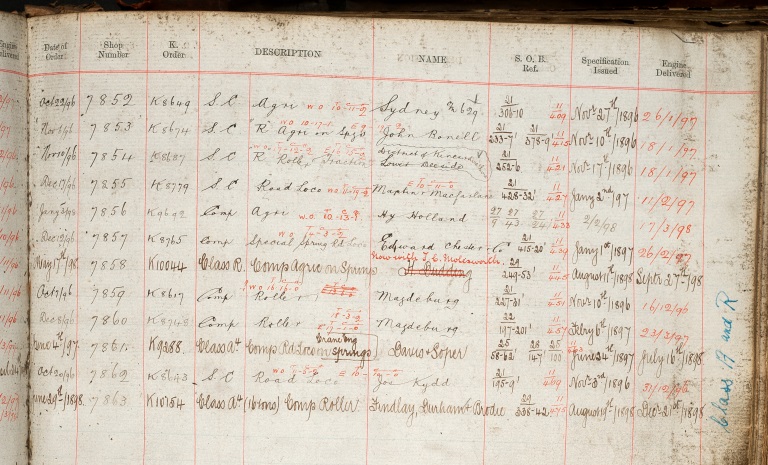 John Fowler and Co (Leeds) played an important contribution to the development of steam engine engineering and its use in steam ploughing, creating major technological innovations in the mechanisation of agriculture in the mid 19th century. Due to the survival of many Fowler engines, but also due to the huge impact and global reach of the business, the collection is one of our most popular and heavily used collections among the agricultural engineering holdings of the MERL archives, particularly among steam enthusiasts generally researching the history of their engines.
For further information about the collection held at MERL please click here.
We hope the project will be complete by June 2019.