As part of 51 Voices, families and our volunteers worked with Reading based artist and illustrator Linda Newcombe to think about how objects from The MERL collection might connect to or create folklore. Inspired by items from the private museum of Lavinia Smith whose artefacts became a founding collection at The MERL, Linda encouraged participants to look at museum objects in a different way. They took part in drawing and creative activities to wonder how the items were used and who used them – imagining histories which might pass into the folklore of the future.
Linda Newcombe is an artist and illustrator living in Reading. She works from folklore, taking inspiration from places, objects and stories. Linda creates simplistic, symbolic characters and scenarios which belong to a make-believe world from the past, resembling folktales and children's story books, however she often create illustrations that tell a different story from that in the text, leaving the onlooker surprised in some way.
Linda explains her object selection and the collaborative creative process:
"I chose three utility objects which had a partially known past. I included two obsolete objects that were once in daily use because I generally include a sense of mystery in my work. These all came from the Lavinia Smith collection, which was brought into The MERL at its' beginning, but long after the ends of these objects working lives.
These objects were described in the museum catalogue by material, use and ownership but almost everything about their uses and working lives is lost. I wanted to create a more significant past for them so that they could be given some new attention and take on an interest and a voice they might not have known so they may move out of the past and into the folklore of the future."
The objects were:
I worked with family groups and The MERL and Reading Museum volunteers online. I wanted participants to take on some enjoyable drawing challenges to become more familiar with the objects and really connect to them. As part of my illustrative process, I invited them to suggest new 'imagined histories' for each of the objects, using the facts known; locations, materials, owners etc to create a backstory for them and bring them to life again. I used the suggestions as a basis for a narrative which accompanies the illustrations, with added details suggesting an alternative reading.
Doing drawing workshops on Zoom enabled a good number of people to take part and contribute. It was lovely to see people together working from the relaxed settings of their own homes (one participant brought her chicken along) and families worked together round their makeshift art rooms. Having good high-res photos to work from enabled us all to see in minute detail which we might have missed with our naked eyes and added to the experience. Though we could only see the objects in two dimensions only, it worked well to have good close-ups particularly as the objects were quite small. We thought about how they might have been used in the past, and by whom.
The project invited people to give attention to a long-forgotten object (through drawing) and to imagine its possible, important or significant past that had been lost over time. They seemed to enjoy the drawing elements, and many shared their results with each other. The workshops with families brought a wonderful sense of fun and drama to the objects' stories, opening up interesting ways of connecting imagination and make-believe to real objects, historical events and real places. Some seemed very engaged and developed increasingly interesting back-story options, bringing delicate subtlety to the drama involved.
The final artworks combine the known facts about the objects derived from information from The MERL and other archival materials and the new back-stories created by those who attended the workshops. I have not added anything to them apart from embellished narrative suggestions in the illustrations. The stories can be read alongside the objects and be considered possibly factual, possibly fabricated, so that the line between fact and fiction is blurred.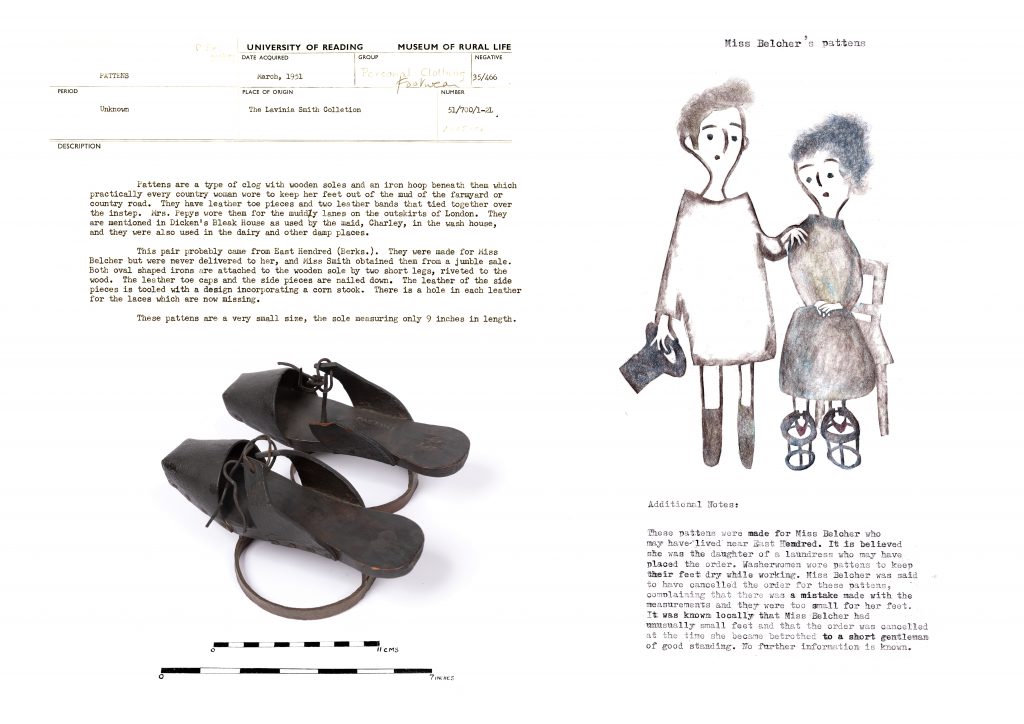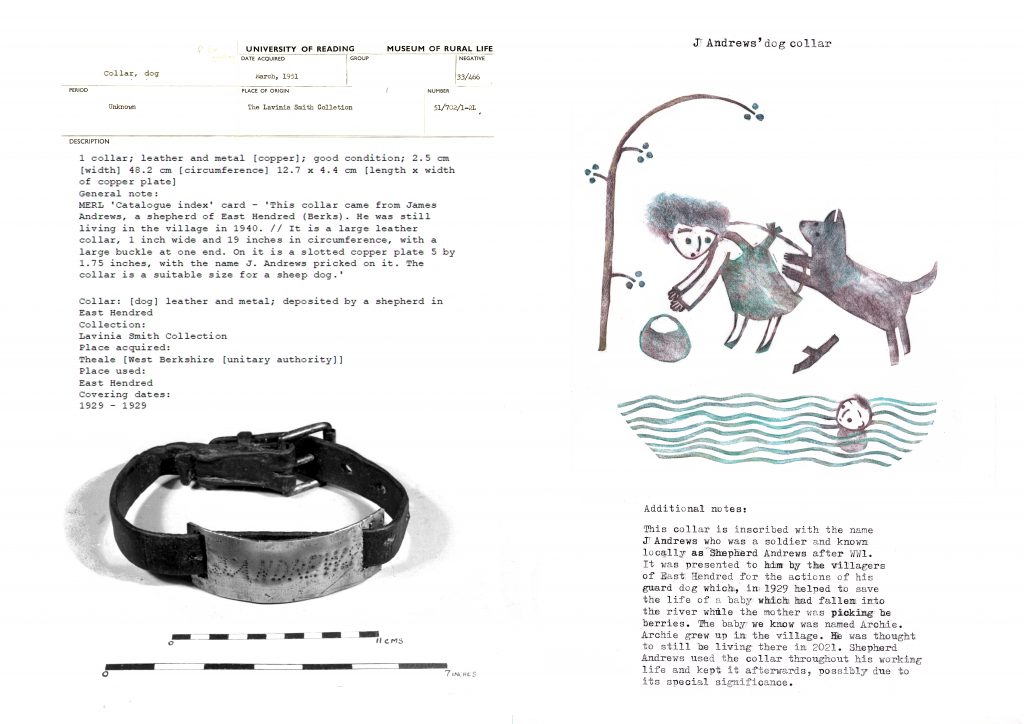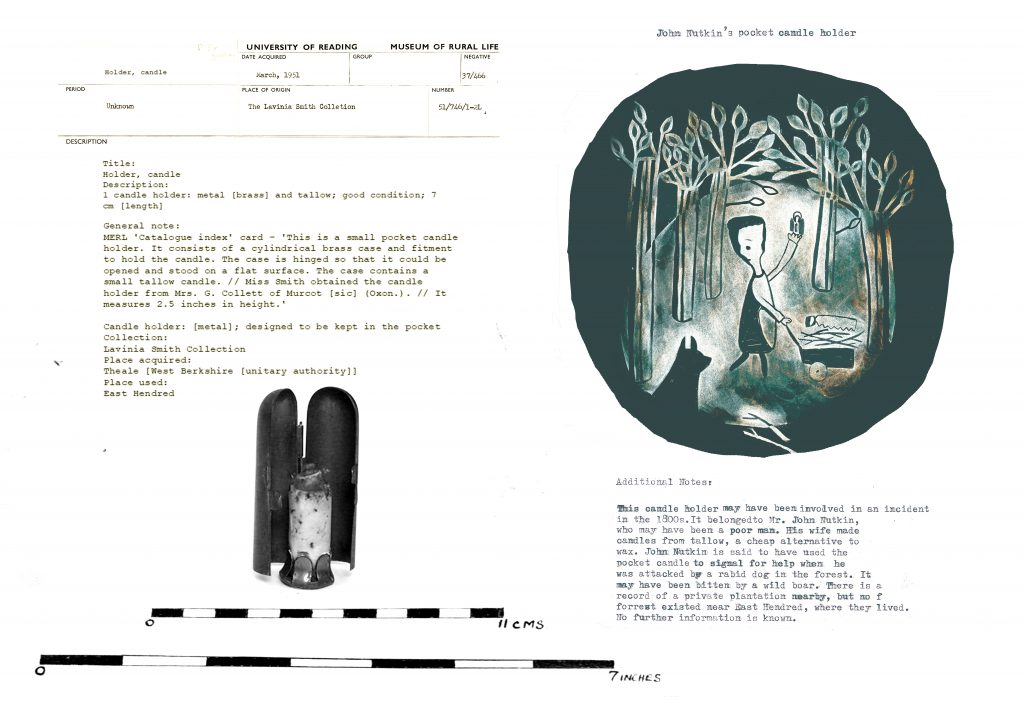 The whole 51 Voices project was so inspiring and such a privilege to be part of. All of its elements from selecting the objects, meetings with The MERL team online and researching the historical contexts, to jointly teasing out creative narratives, illustrating and presenting the stories to the public has been an immensely enjoyable project for me."
With thanks to The MERL staff Danielle and Susanna and the volunteers and families involved.
Imagining Histories as part of 51 Voices was made possible through the generous support of Arts Council England and the Culture Recovery Fund. Although we were unable to welcome our communities in to The MERL Galleries, we have still been #HereForCulture.
Visit the 51 Voices online exhibition.