Wight, Miss Marjory L. Photographic Collection
Reference: P DX263Date: 1922-1944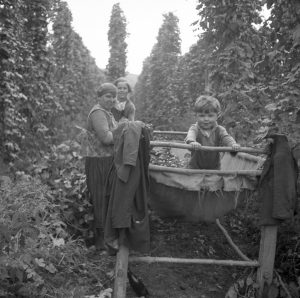 Miss Marjory L. Wight (1889-1973) was an author and amateur photographer who worked mainly in Herfordshire and Worcestershire. An enthusiastic recorder of rural crafts and disappearing agricultural practices, her famous picture of millstone dressing is an early example of flash photography.
Wight was a prolific photographer starting in her early school days in Worcester. She started photographing with a Kodak camera but used a Rolleiflex for her later work. For subject matter, she concentrated first on buildings, from the West Country to Yorkshire and East Anglia, but especially in South Wales, the Cotswolds, Worcestershire and Herefordshire. She also recorded in some detail the disappearing crafts and agricultural practices, again mainly in her own district of Herefordshire and Worcestershire.
Her photographs illustrate many books, including K. S. Woods' Rural Crafts of England (1949), and she submitted work to other publications, such as Farmers Weekly. She wrote books on St. David's and Pembrokeshire, besides numerous short articles and was also interested in archaeology and botany.
This collection consists of prints dating back as far as 1895, and negatives of her own photographs from the 1920s to the 1940s.
More Information
A full description is available on our online database.
A handlist for the whole collection can be found here.
Reference copy prints are available in the Reading Room.
Other collections of Miss Wight's work are in Hereford Record Office, Welsh Folk Museum and the National Monuments Record.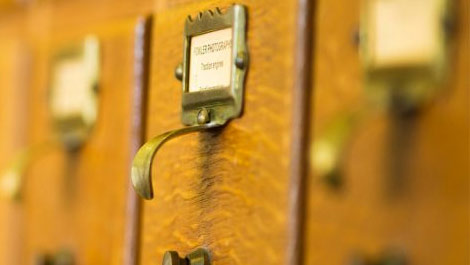 Looking for a specific item?
We are regularly updating the collections that we publish on our website but if you are after something specific that you can't find online, then drop by for a visit or feel free to contact us and we will be happy to help you.