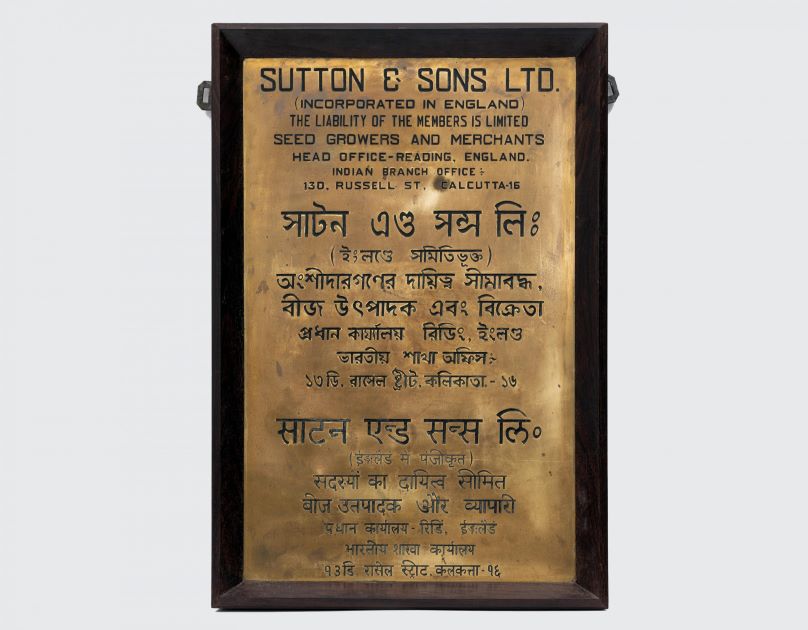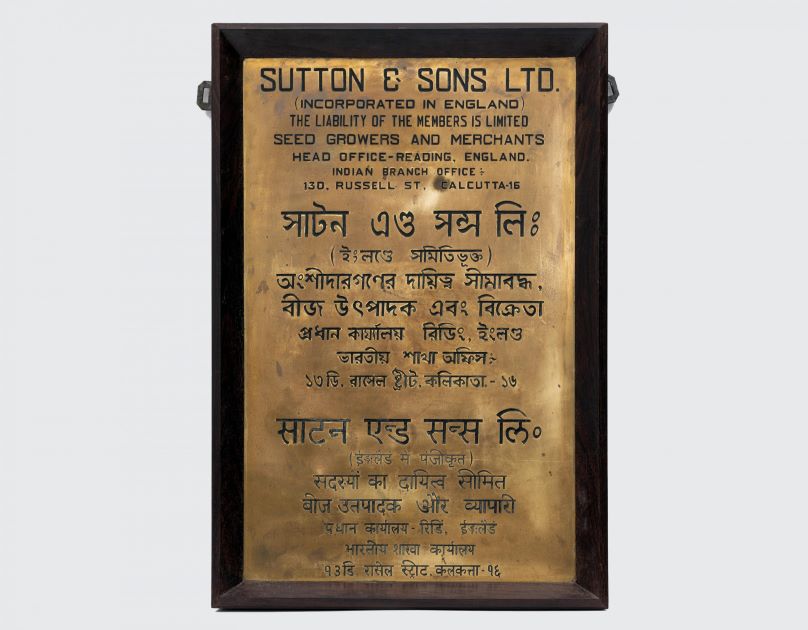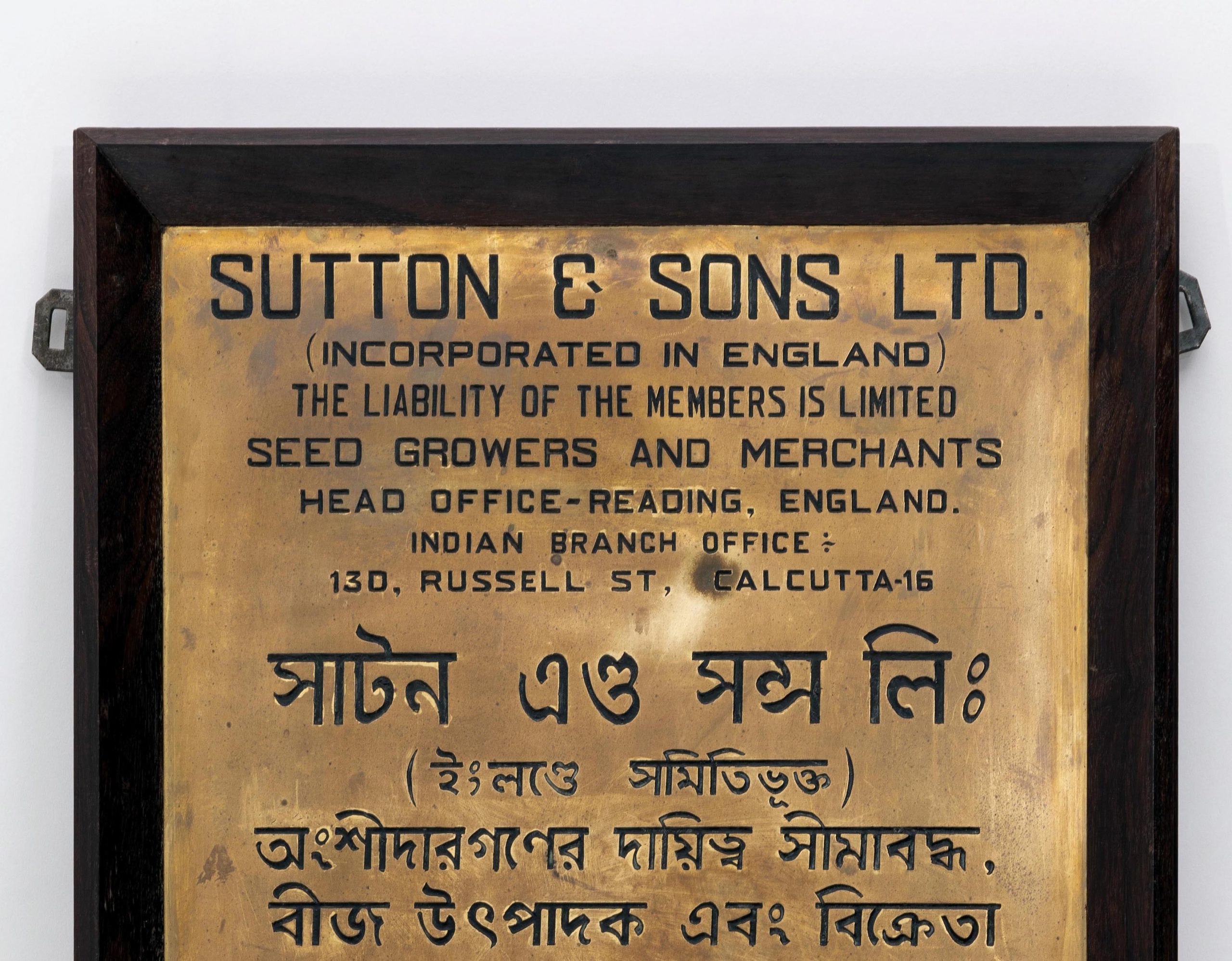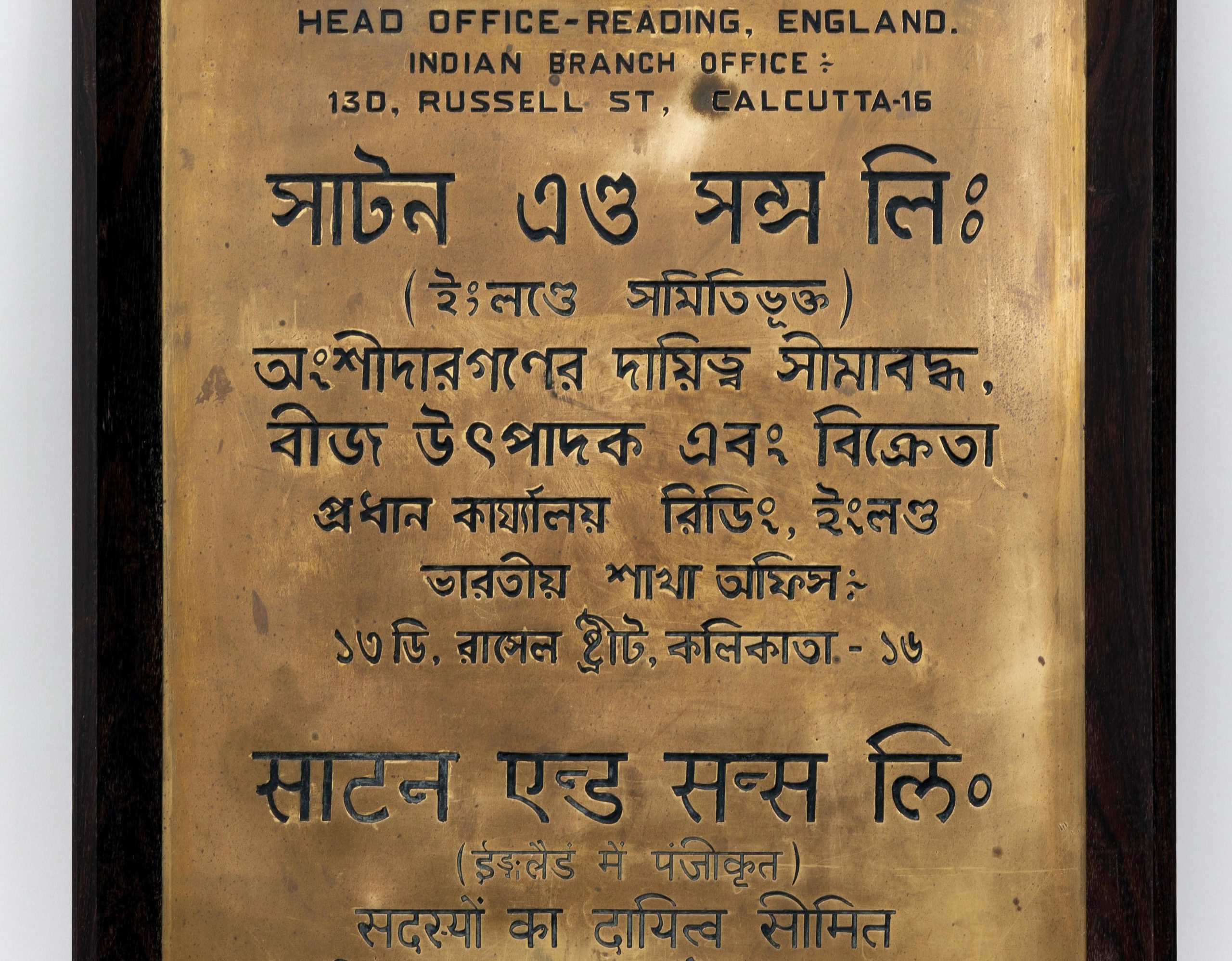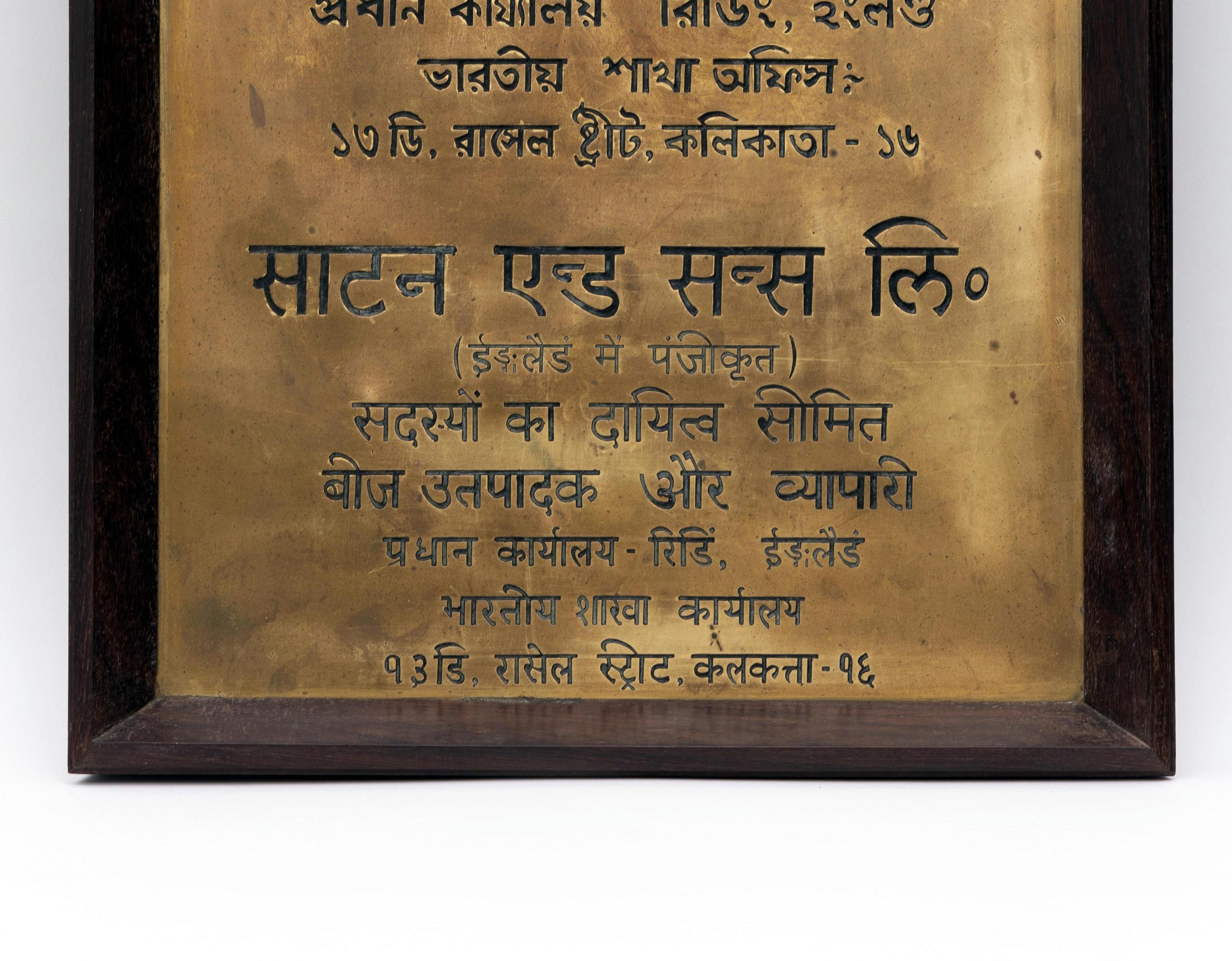 Sutton & Sons Ltd, Indian branch office sign, circa 1950s
---
In the nineteenth century, Reading was home to several major industries. Sutton & Sons Ltd grew from a local shop into a global firm. In 1912 they established an India branch in Russell Street, Calcutta, from which they developed and grew seeds for both the UK and the Indian markets. The diversity and complexity of the Indian markets are reflected in the need for three languages—English, Hindi, and Bengali—on the company sign.
Indian independence came in 1947 but colonial structures persisted. Suttons & Sons (India) did not break away from the parent company until 1969 and the last British Managing Director of the Calcutta branch retired as late as 1972. He received this sign as a leaving gift. The company underwent significant changes in the later twentieth century, shifting focus towards domestic sales and away from big agriculture. It still trades partly out of Kolkata today but also has a Delhi-based subsidiary called SuttInd Seeds. The Russell Street office no longer seems to have such a central role.
The politics behind seed licensing and plant distribution play a significant part in Indian agriculture and commerce. These systems have deeper pasts, rooted in colonial and mercantile power structures, as well as in multinational corporations that continue to exert influence over farmers and producers. Although the Indian and British companies that trade under the Sutton's name today do not now have a major share in these markets, their parent company did.
Click here to read a poem about this object by a student from The Langley Academy, written as part of The MERL's 70th anniversary project, 51 Voices,
The sign features in this online exhibition about colonial India, which has been developed with the help of students from the Department of History at the University of Reading.