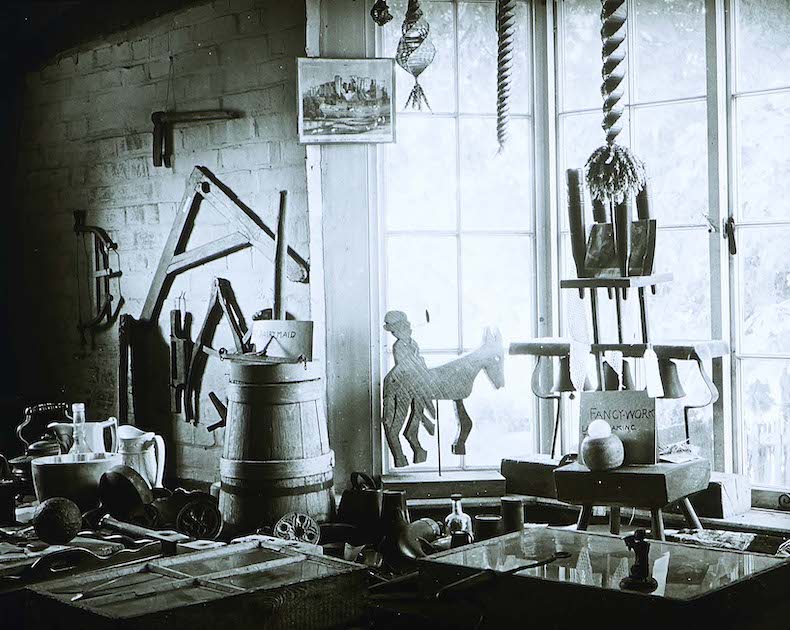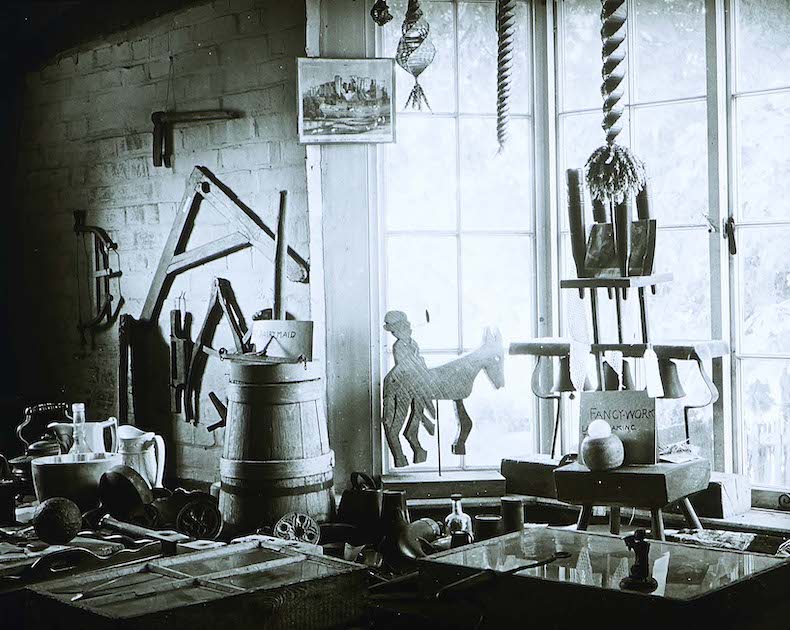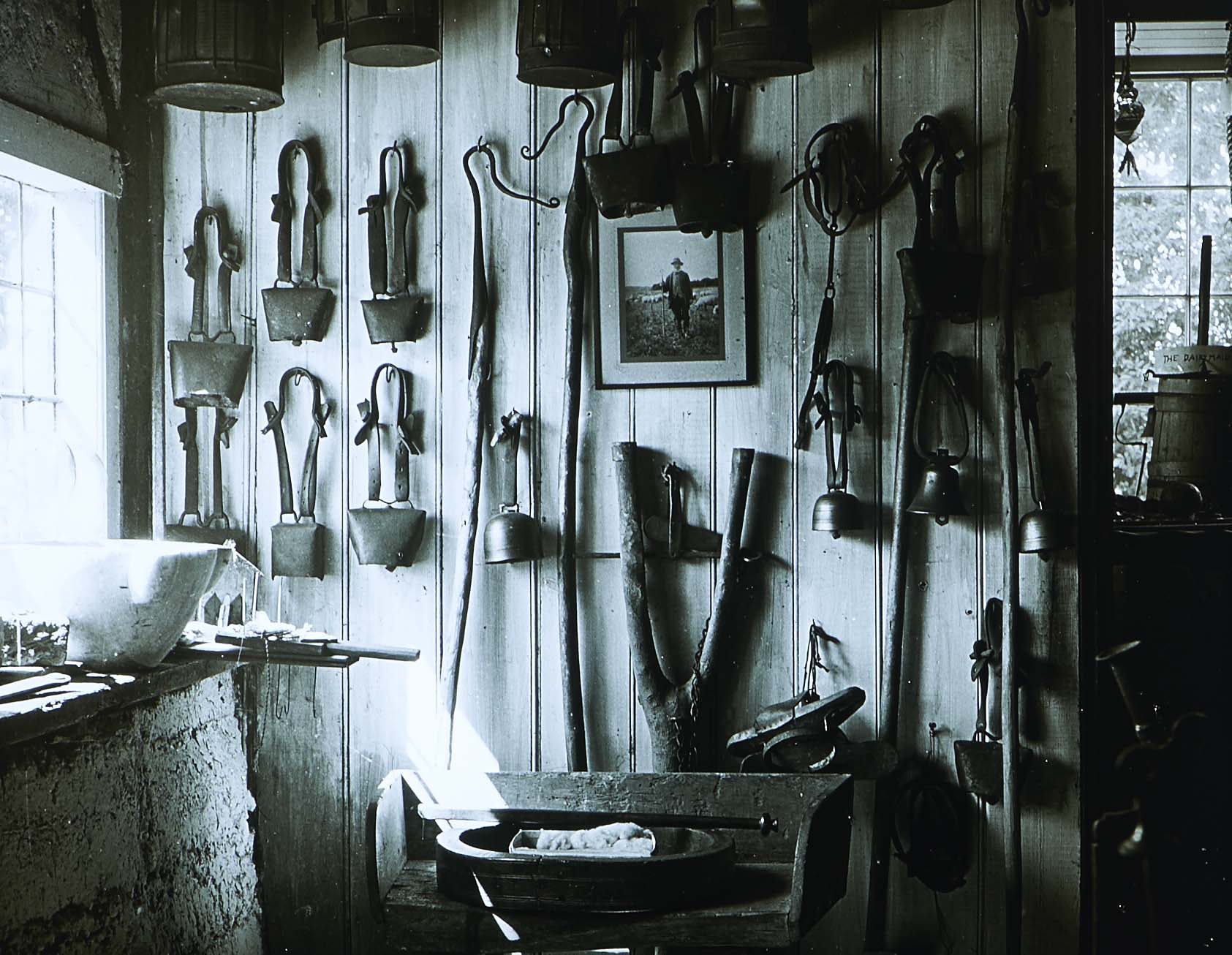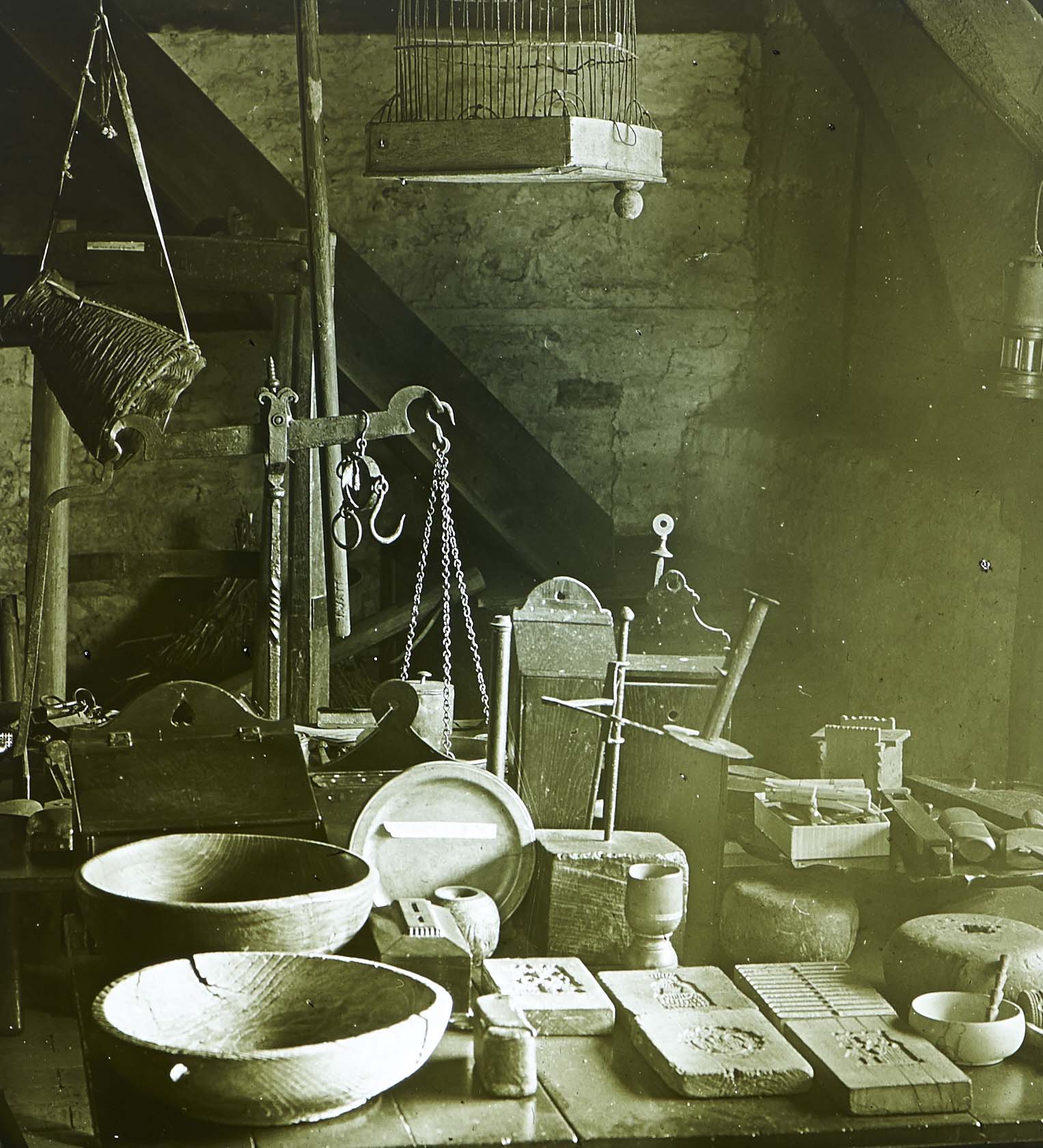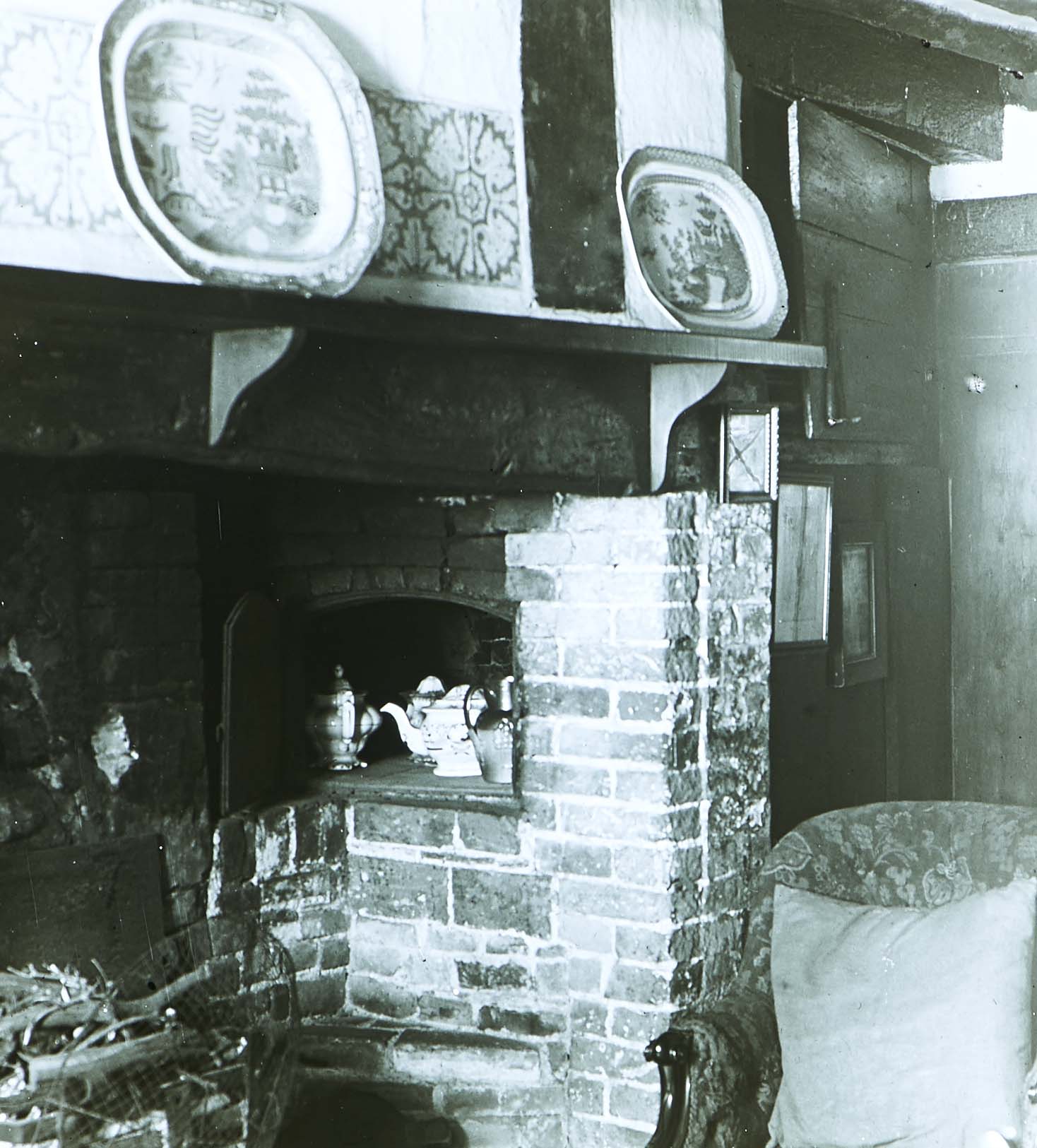 Henry Owen Vaughan, Photographs of Miss Smith's Museum, 1937–1943
---
These photographs were taken in the village of East Hendred during the late-1930s and early-1940s by the Reading-based amateur photographer Henry Owen Vaughan. They show a private home and museum at Downside House, which belonged to Lavinia Smith, sometimes referred to as 'Miss Lavinia' or 'Sister Lavinia'. Following her death in 1944, her rural artefacts formed one of the main founding collections acquired by The MERL when it was established in 1951.
Lavinia Smith was born in the United States and educated at Wellesley College where she became familiar with classical history. She worked for a time as as a teacher and also as private secretary to the Bishop of Gloucester. In retirement she moved to East Hendred. She began to notice artefacts associated with different village trades and would later claim that these reminded her of Greek epigrams, which often described skilled people with reference to their tools. She was inspired to start gathering these objects and using them to educate and record the history of her adopted home.
These collections sit at the very core of The MERL's early holdings and have always formed a major part of its displays. However, as we have discovered more about their extraordinary collector we have also found evidence to suggest that she held anti-Semitic views. It can be hard to discuss the flaws of foundational figures like Sister Lavinia whose legacy was fundamental to the early establishment of the Museum. However, although it may not be relevant to the formation of her collection, we must acknowledge and reject her racist worldview.
Click here to find out more about how Lavinia Smith's collection inspired artist Heather McAteer to develop 'Belongings', a collaborative artwork made as part of The MERL's 70th anniversary project, 51 Voices.