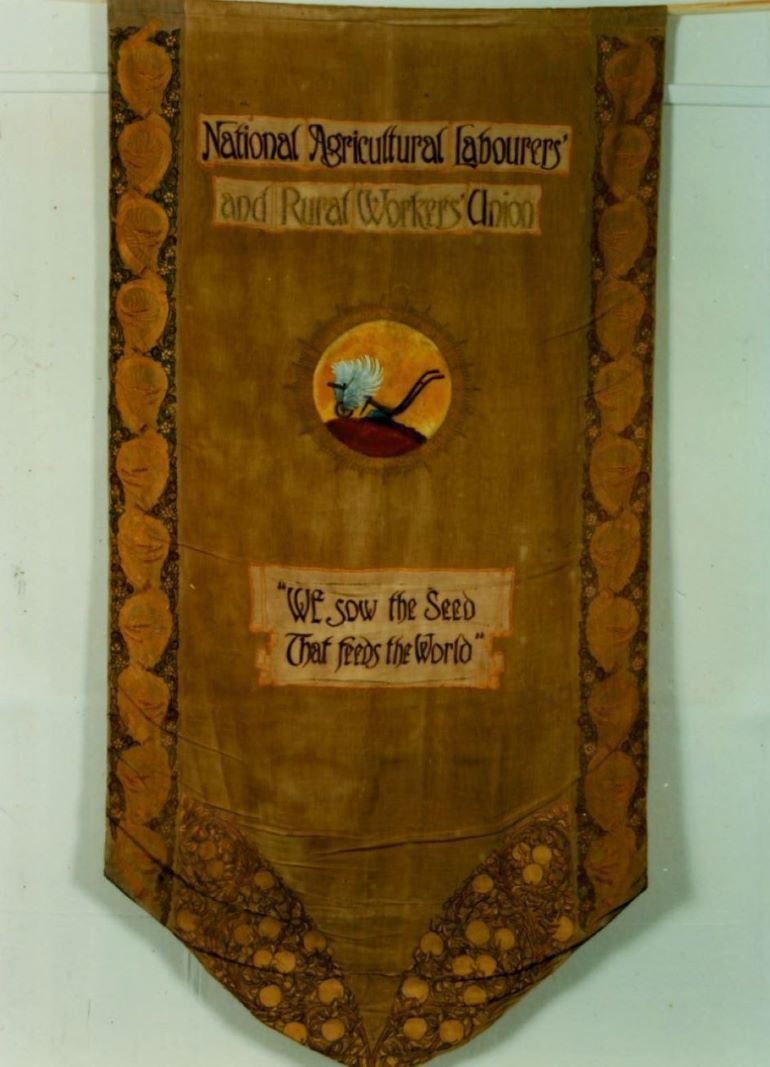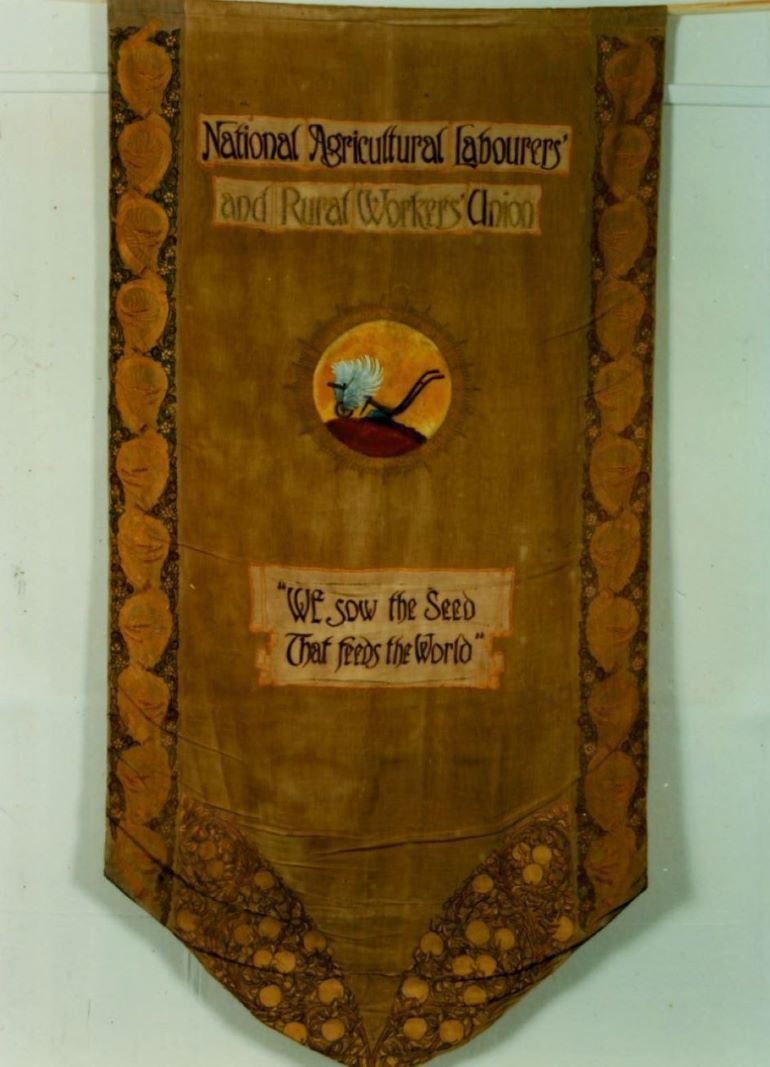 This was the first banner of the NUAW (National Union of Agricultural Workers) and was initially used in Norfolk. The banner was presented to the Union by Mrs Bridges Adams, a Londoner who became interested in farm workers and the Union's activities. According to Messrs Tutills, the banner firm who repaired it sometime before 1961, it was designed by Walter Crane.
The NUAW was the successor to Joseph Arch's National Agricultural Labourer's Union, and it fought for improved wages for agricultural workers. Mostly notably, the Great Strike of 1923 reversed the decline in agricultural wages after World War 1. The union was based in Norfolk but attracted support from around the country. This banner would have been frequently used in their annual marches and demonstrations. Senior members of the NUAW were often given the honour of wielding the banner, but the responsibility was also auctioned off to raise funds for the Union. The phrase on the banner was the motto of the Union.
Once the banner was no longer in use, it was handed to Tom Higdon who ran the Strike School in Burston. After Tom Higdon's death, the banner was acquired on permanent loan from the School in December 1961. It was presented by the Union's president, Edwin Gooch.