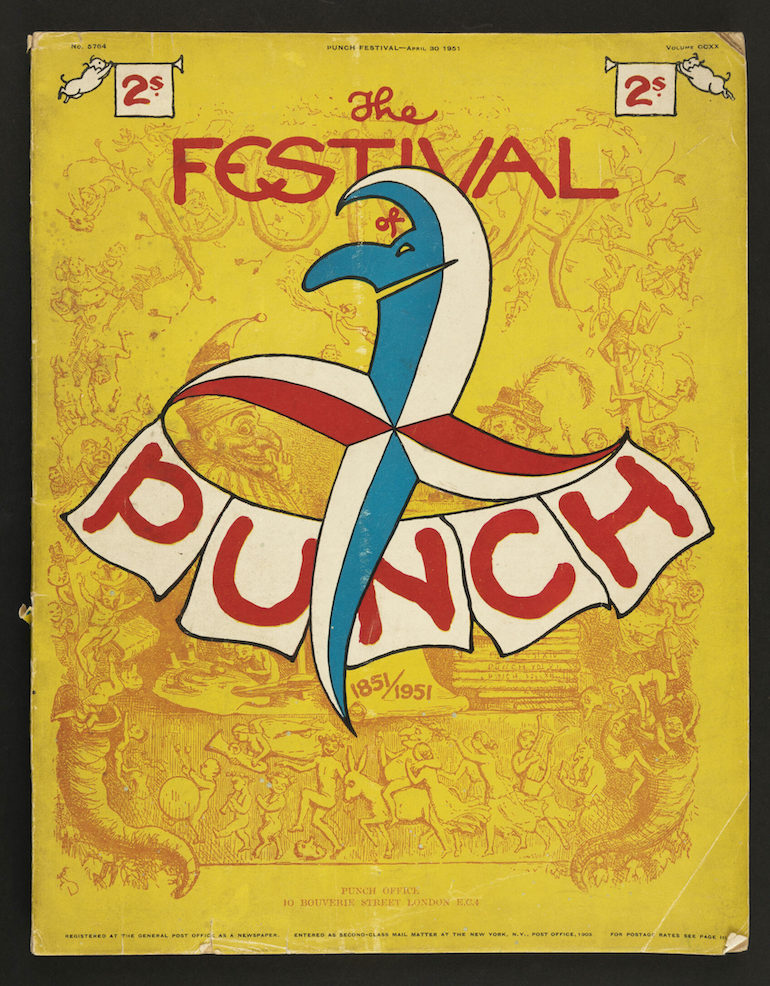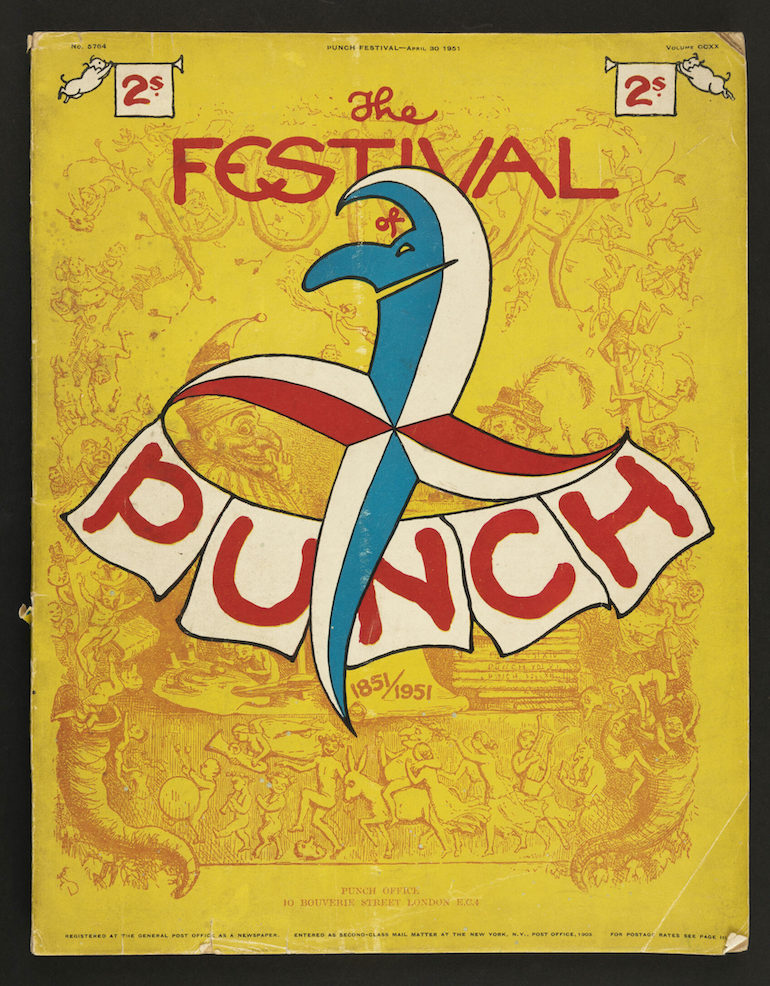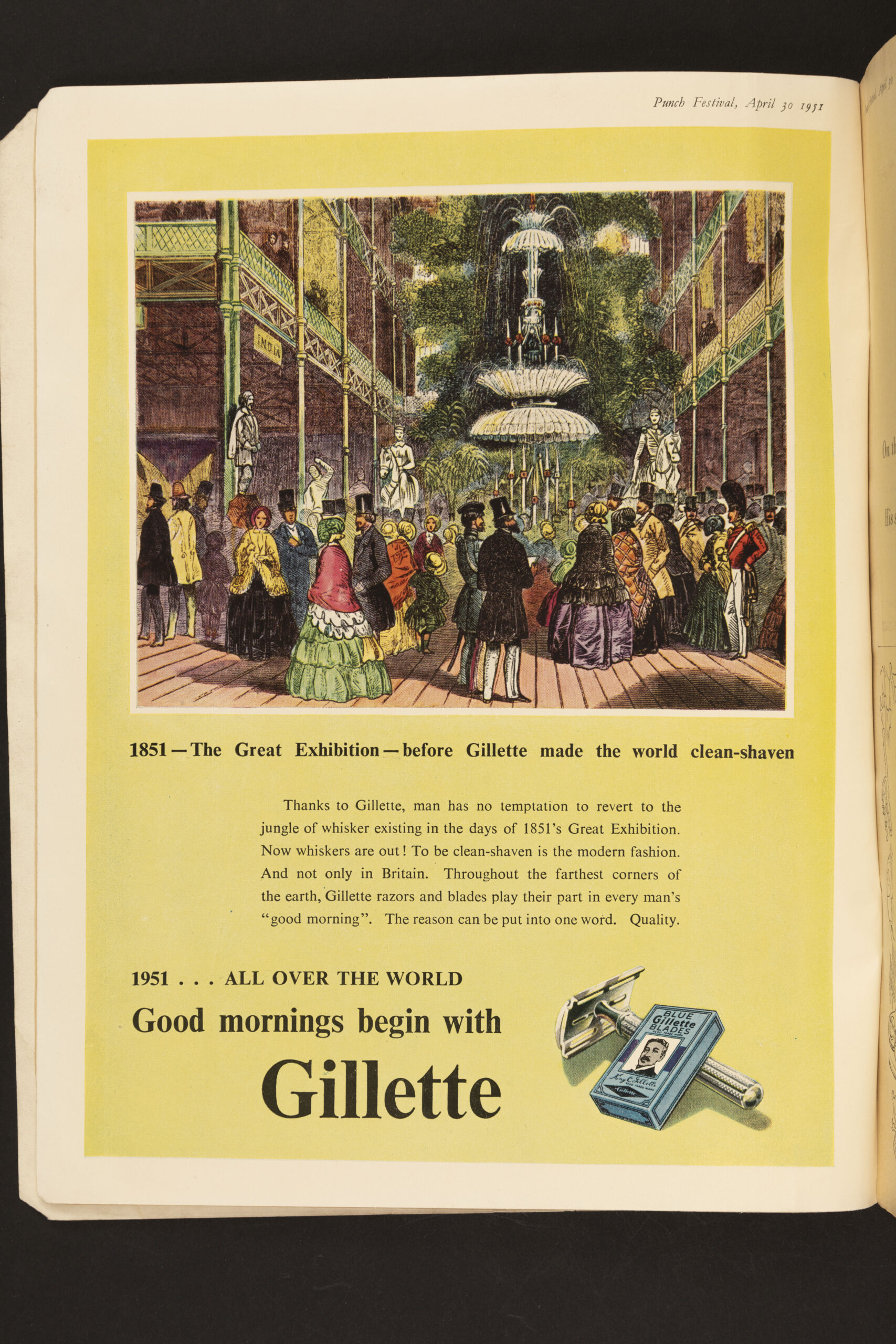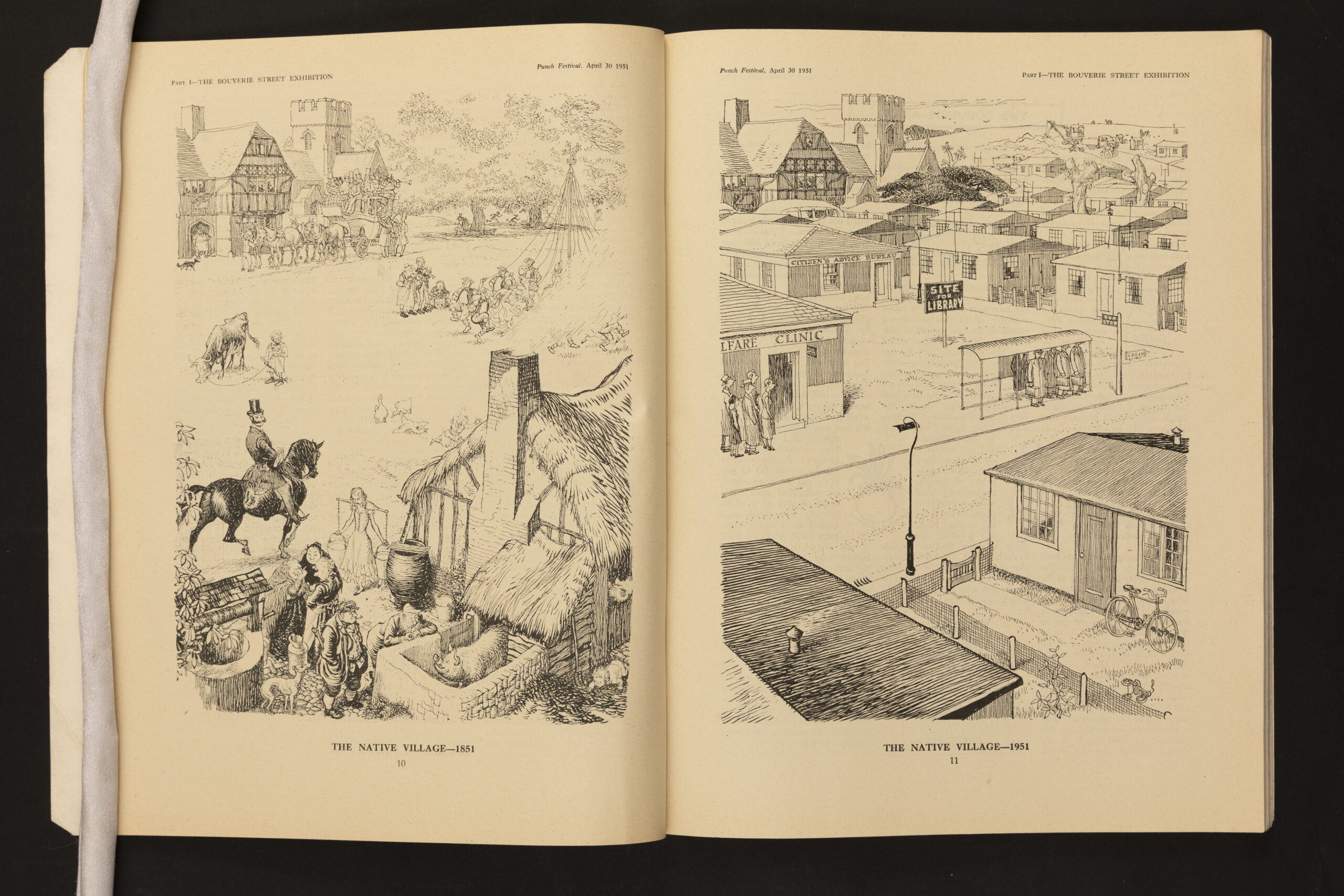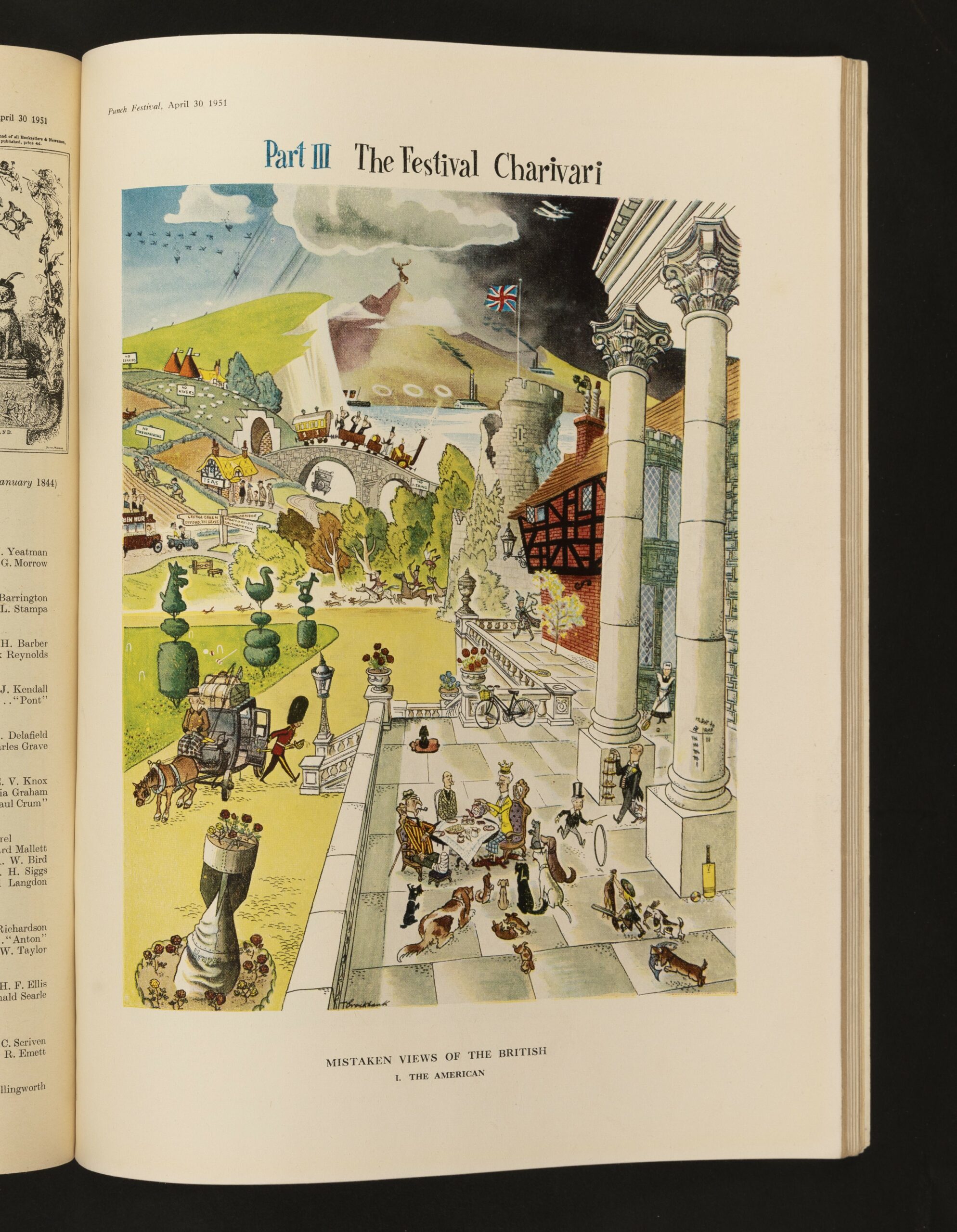 Punch, 'The Festival of Punch: 1851-1951', 30 April 1951
---
Punch, or the London Charivari was a long-running satirical magazine, which poked fun at contemporary society and culture. The cover of this issue offered an amusing take on the famous Festival of Britain logo, with Britannia's head replaced by the features of Punch. With its roots firmly in the mid-nineteenth century, it was perhaps no surprise that this special Festival edition featured content about the Great Exhibition of 1851, drawing comical comparisons between the two events, which occurred a century apart.
An advertisement inside featured an image of people visiting the 1851 displays at Crystal Palace, declaring thanks to the razor company Gillette for having 'made the world clean-shaven'. A double-spread cartoon contrasted the formality, expansion, and infrastructure of the so-called 'Native Village – 1951' with its rustic 1851 equivalent. The message here was clear: the nineteenth century was all about maypole dancing, smocks, and horse-drawn carriages, and the twentieth century was defined by prefabs, construction, bus services, and queues.
Another illustration offered a commentary on common misconceptions within American views of the British. This included references to hunting, shooting, and fishing, aristocratic lifestyles, early railway lines, green rolling hills, 'no trespass' signs, vernacular architecture, and different forms of farming. Many of these stereotypical components also found a place within the actual 'Country' pavilion at the Festival itself.
This entry was added as part of The MERL's 70th anniversary project, 51 Voices.