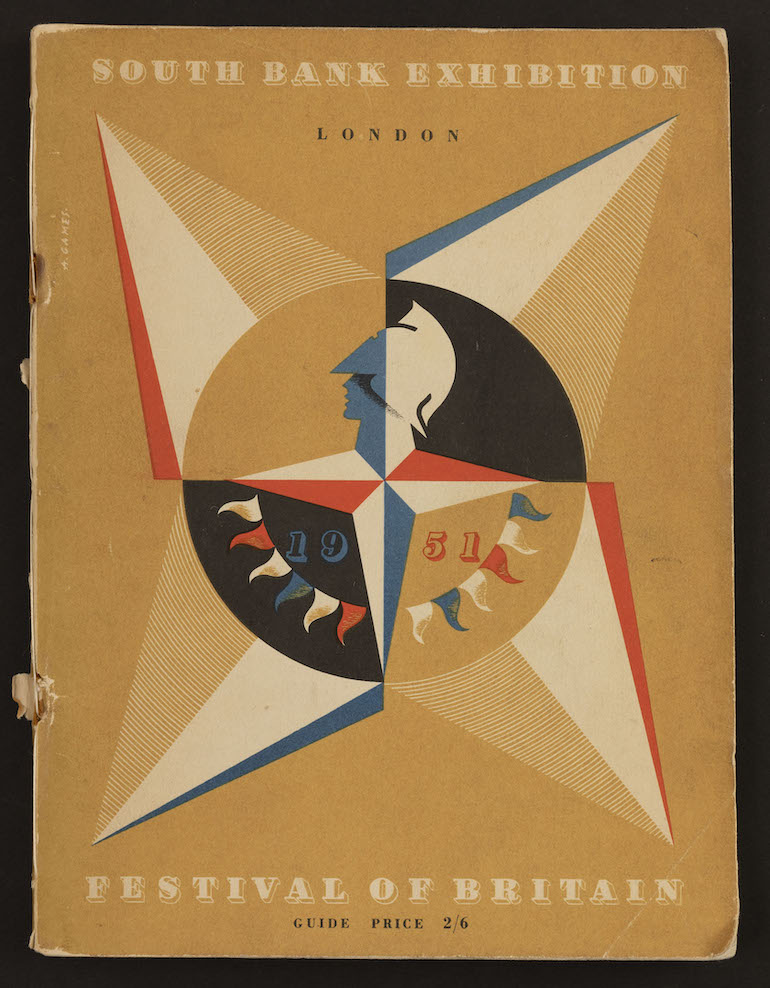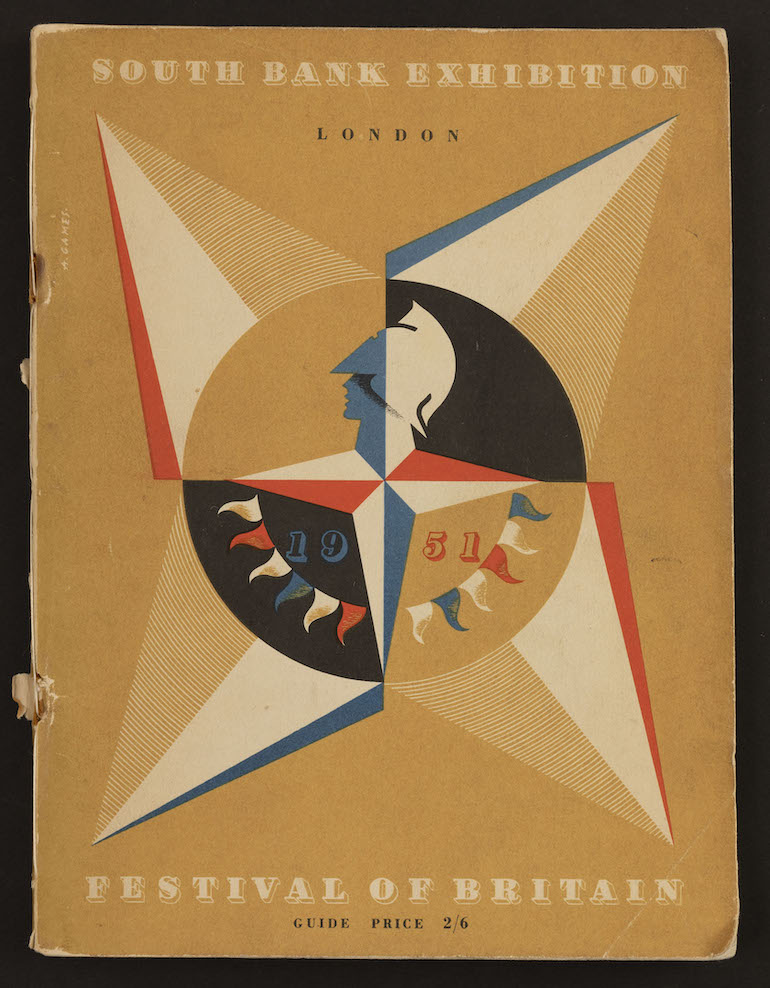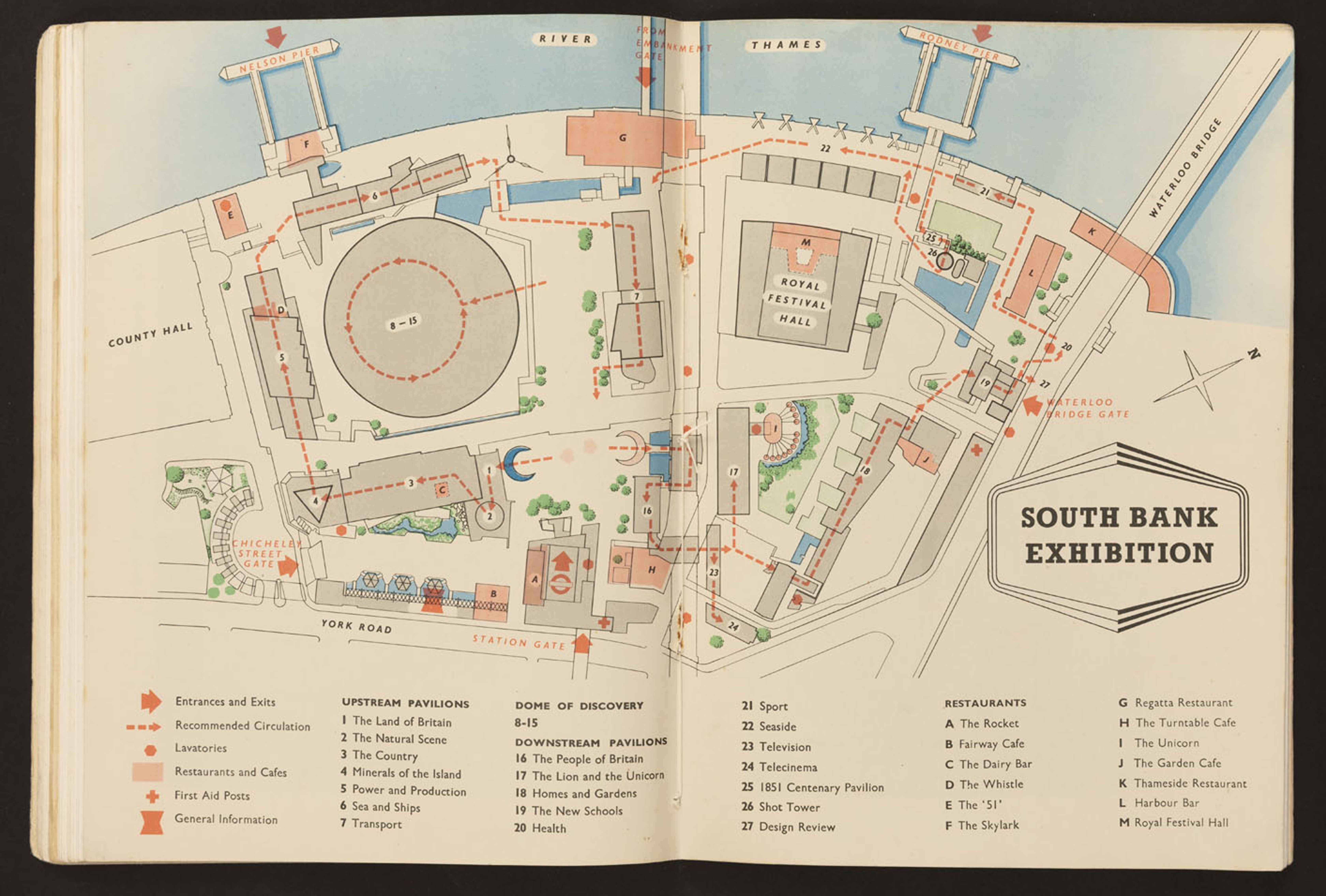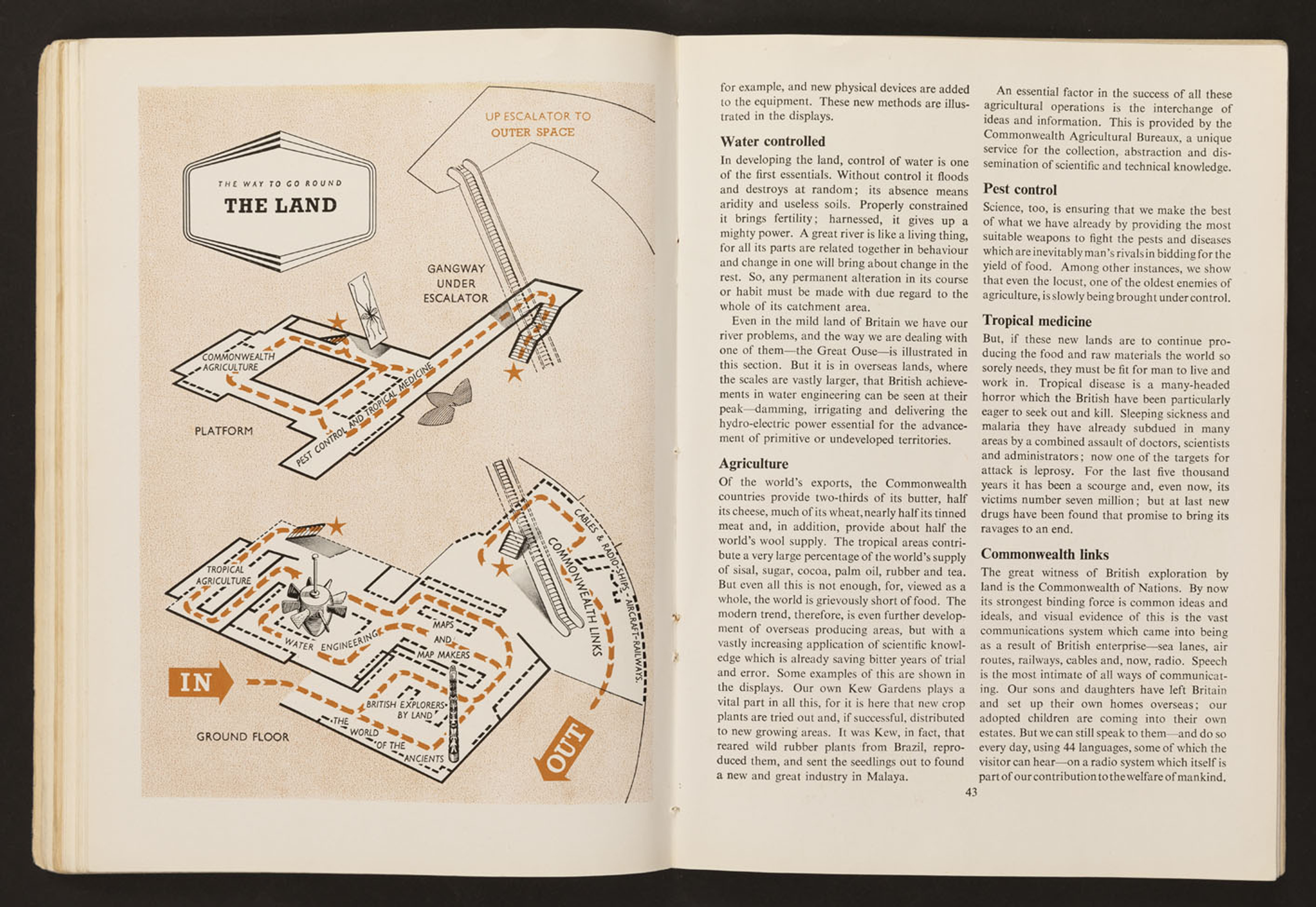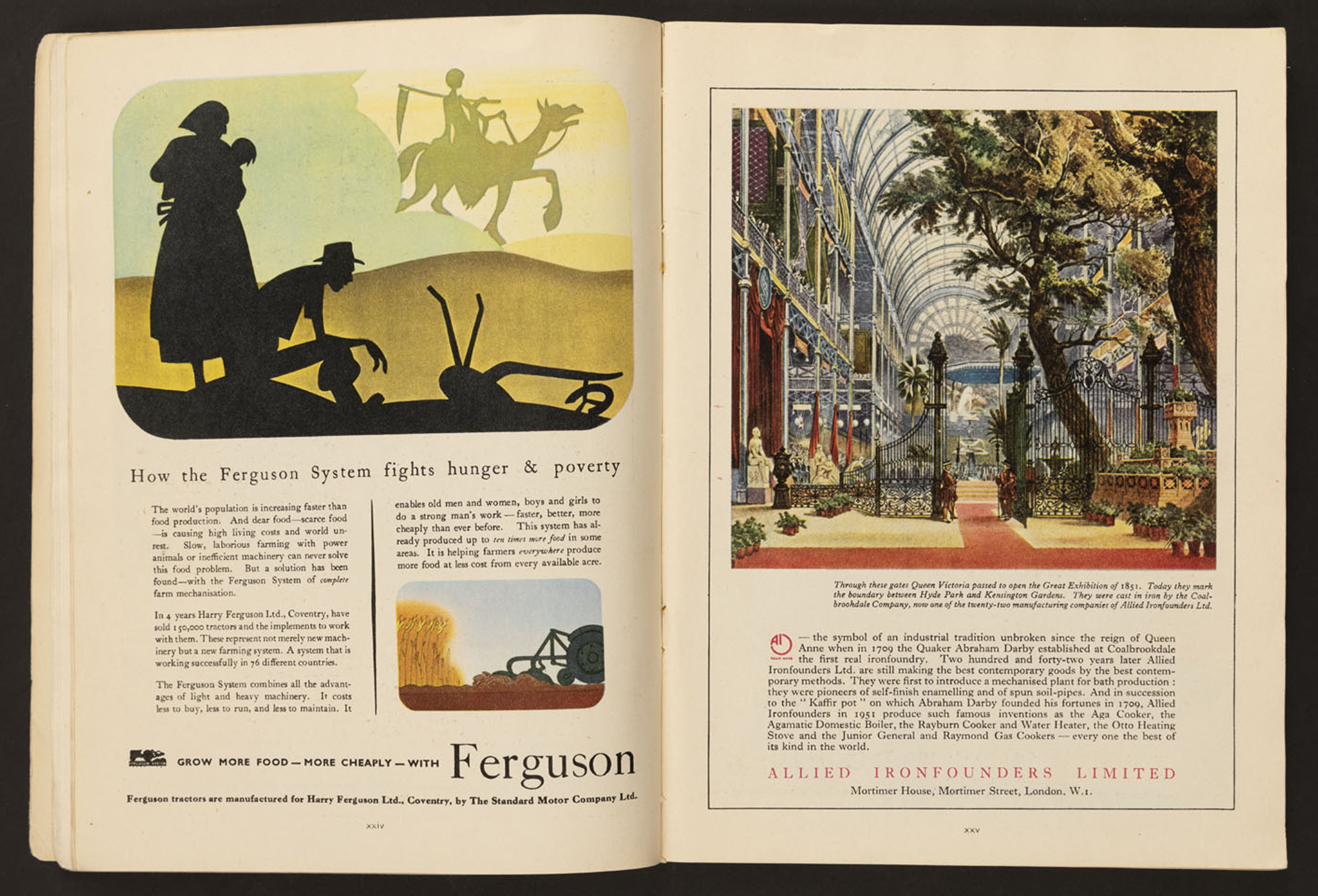 Ian Cox, The South Bank Exhibition: A Guide to the Story It Tells (London: HMSO, 1951)
---
For many visitors who flocked to the Festival of Britain, this souvenir guide book provided a lasting reminder of the key highlights of this national celebration. Adorned with the striking Festival logo designed by Abram Games, the pages inside revealed routes through the site's 'continuous story' and summaries of each themed area. The focus on 'Land' and 'People' was communicated powerfully through text and photographs, which along with a series of maps revealed the 'way to go round' and reminded readers of Britain's global reach and national story.
The original inspiration for the event was the Great Exhibition of 1851 and the Festival of Britain adopted a similar approach, favouring narratives of progress throughout the Festival Guide. Directions for visitors often echoed this same sense of technical change, and many sections traced linear histories of specific aspects of human activity, life, or work. In each directional plan, key artworks or exhibits were sketched into the design, offering a three-dimensional hint of what to expect.
From tinned peas to major infrastructure, 64 pages of advertisements at the front and the back of this generous booklet offered a snapshot of social, cultural, domestic, and industrial life in mid-century Britain. Some of these promotions utilised imagery that was unashamedly military or colonial, and others referenced the Great Exhibition of 1851. Although most rural references throughout were nostalgic and inward-looking, one tractor advert brought the global challenge of 'hunger and poverty' to the fore.