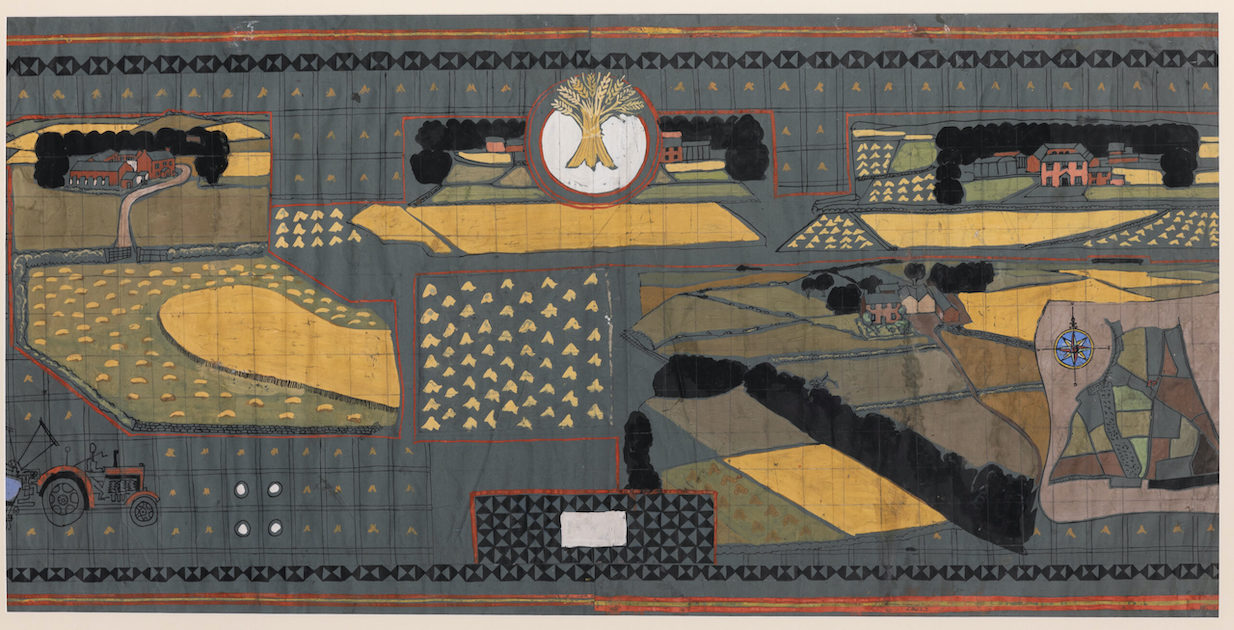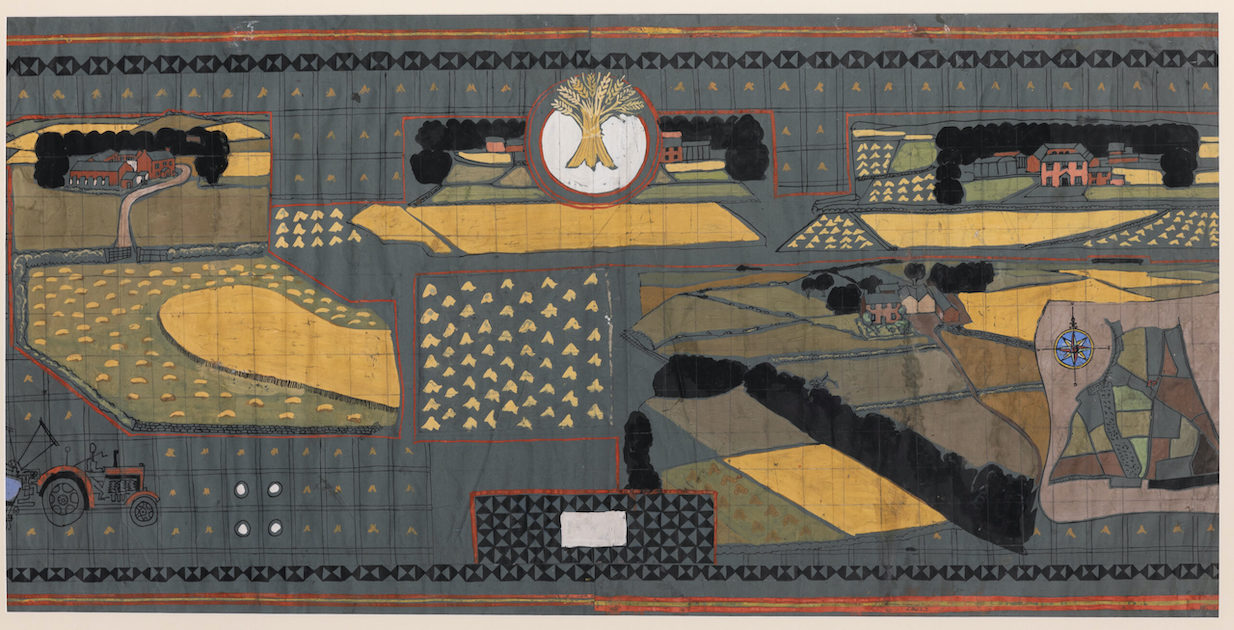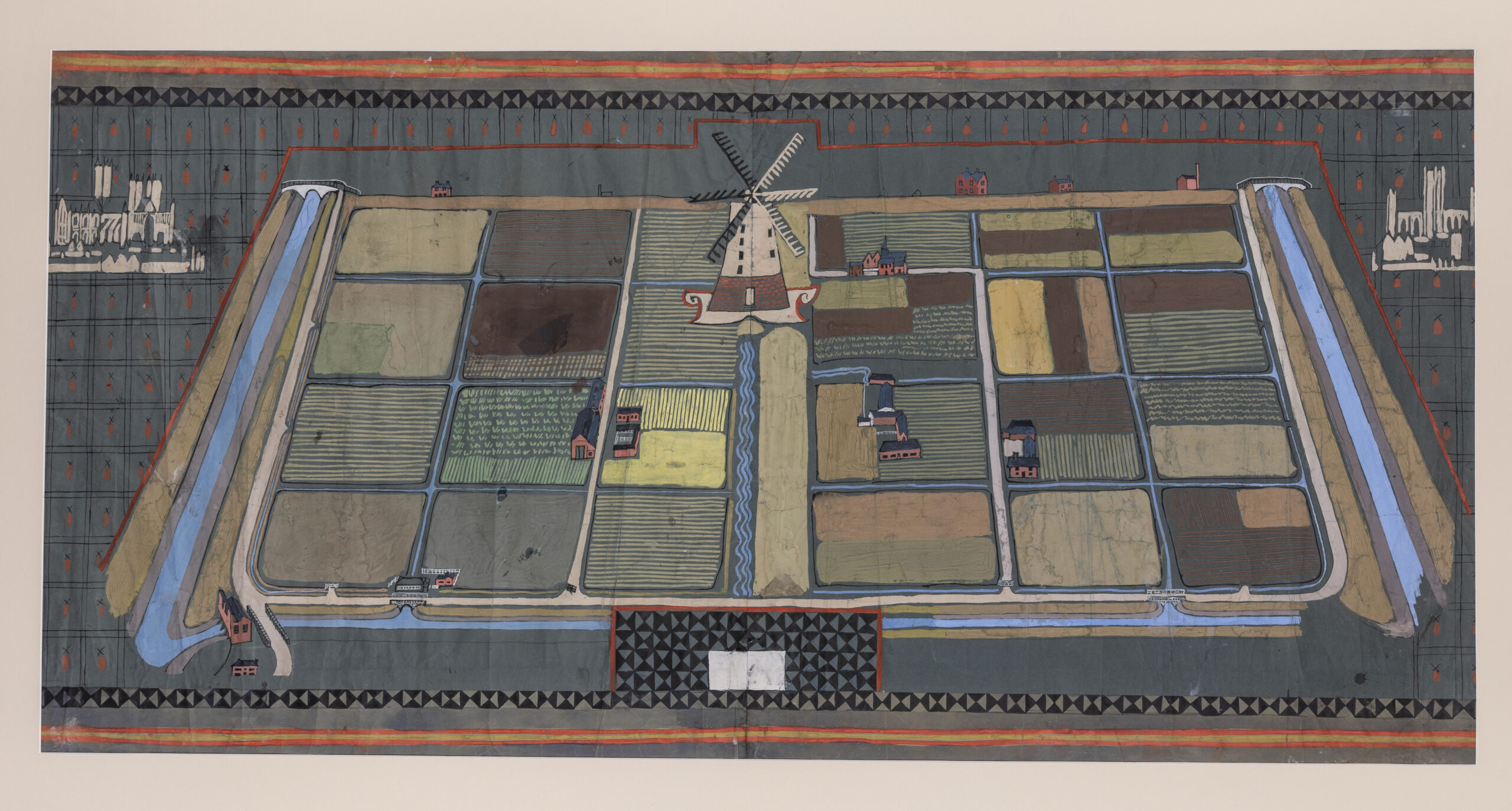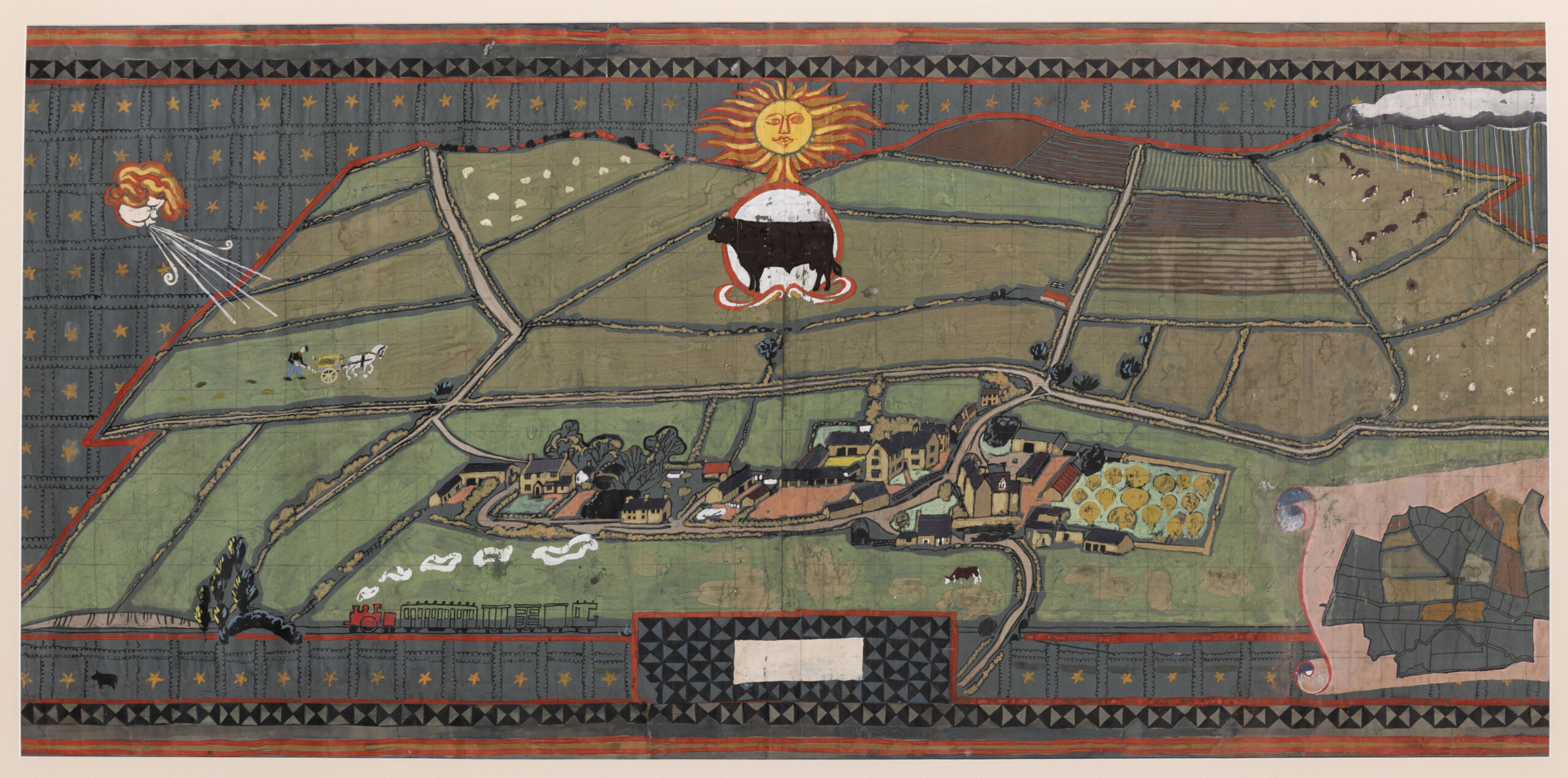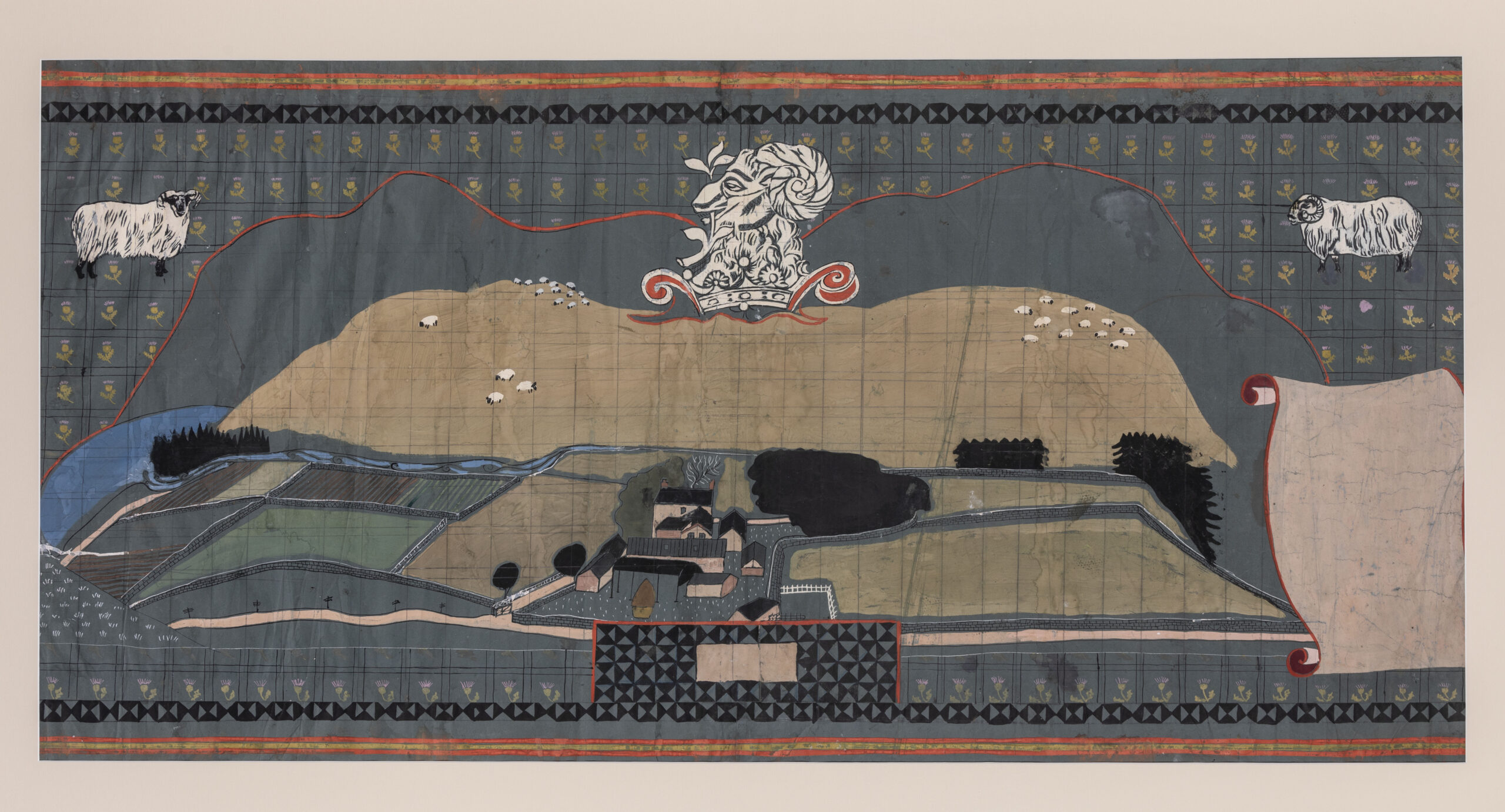 Michael O'Connell, Diversity of British Farming designs, circa 1950
---
These seven cartoons by artist Michael O'Connell were scaled-up to create a stunning artwork for the Country pavilion at the Festival of Britain. The finished textile panels from this can be seen here. In order to develop his designs, O'Connell travelled around observing and sketching to inform his designs. This series of paintings was the result of those travels, intended as they were to represent the four nations of the UK and to chart and explore different regional topographies and types of farming.
In both these cartoon designs and the finished textile artwork, Scottish and Welsh regional farming were squeezed together under the title 'Upland Stock Farming'. This skewed geographic simplification was arguably emblematic of a wider attitude to the so-called Celtic fringe. In the decades that followed, a rising sense of marginalisation led to greater prominence and success for those arguing for devolution and independent powers.
The cartoons not only provide a window into the before and after of the Festival but lead us to consider the ephemeral nature of some elements of artistic endeavour. As well as providing a home to a finished artwork based on these initial designs, Southbank also hosted other creative practice. This included some examples linked to other marginalised communities, not just from the Celtic fringe, but also from the wider Empire. For example, the Trinidadian All Steel Pan Orchestra (TASPO) attended the celebrations, becoming the first band of this kind to play anywhere in the UK.
Click here to see all seven designs, which were photographed as part of The MERL's 70th anniversary project, 51 Voices.
Click here to see Reading All Steel Pan Orchestra play at The MERL, and to hear about surprising Reading-based legacies of the Festival of Britain, in a recording made as part of The MERL's 70th anniversary project, 51 Voices.