Evacuee Archive
Reference: D EVAC
The Evacuee collection contains written memoirs, oral history interviews and some research material relating to former evacuees and war-children gathered by the Research Centre for Evacuee and War Child Studies at the University of Reading. The collection mainly relates to evacuation schemes within Britain and the British children who were sent overseas to Canada, the USA, South Africa, and Australasia during the Second World War.
Please note that a small amount of this collection is currently closed, due to Data Protection issues
Please contact us if you would like more information about this
If you have evacuee material that you would like to deposit with the Museum of English Rural Life and Special Collections Service please click here for more information.
We are not currently undertaking an oral history project to record the memoirs of evacuees but if you would like to send us your memoirs you may want to consider these questions.
An interactive of the evacuee experience using memoirs from the Evacuee archive is available in the Town and Country gallery at The MERL.
We have an  open access collection of publications on evacuation in the Special Collections and MERL Libraries, with more information on the Evacuee Collection: Library page.
More information
History
The British Government scheme to evacuate children from cities started in September 1939. Children, usually without their parents, were sent to areas of Britain that were considered safer from bombing and the effects of war, these were often rural areas. Smaller numbers of children were sent abroad. They were housed with strangers, some of whom were reluctant to take them. Some children did go in private arrangements to friends and relatives, and some went with a parent. Children received varying levels of treatment from these 'foster parents' and some children were kept in groups in hostel-like conditions. The length of stays varied from weeks to years, and often evacuees had to move billets.
Catalogue
A full description is available on our online database or alternatively download the latest catalogue as pdf files below. Please note this is subject to change as we work to make more of the collection available.
Humphrey Fisher Collection (D FIS)
Letters and photographs from Humphrey Fisher's evacuation to Canada during World War Two, with his sister Catherine Fisher. This is a very complete set of letters from children to parents, and foster parents to parents.
Download a pdf catalogue here (96KB)
Mary and Elizabeth Hodges (D DX1883)
Personal papers relating to evacuation from Newcastle upon Tyne to Keswick
Download a pdf catalogue here (58KB)
Other sources of evacuee information
The local record office or local history centre for the evacuated area and originating area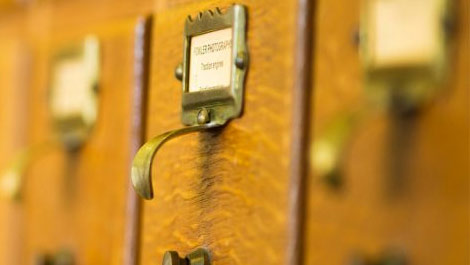 Looking for a specific item?
We are regularly updating the collections that we publish on our website but if you are after something specific that you can't find online, then drop by for a visit or feel free to contact us and we will be happy to help you.