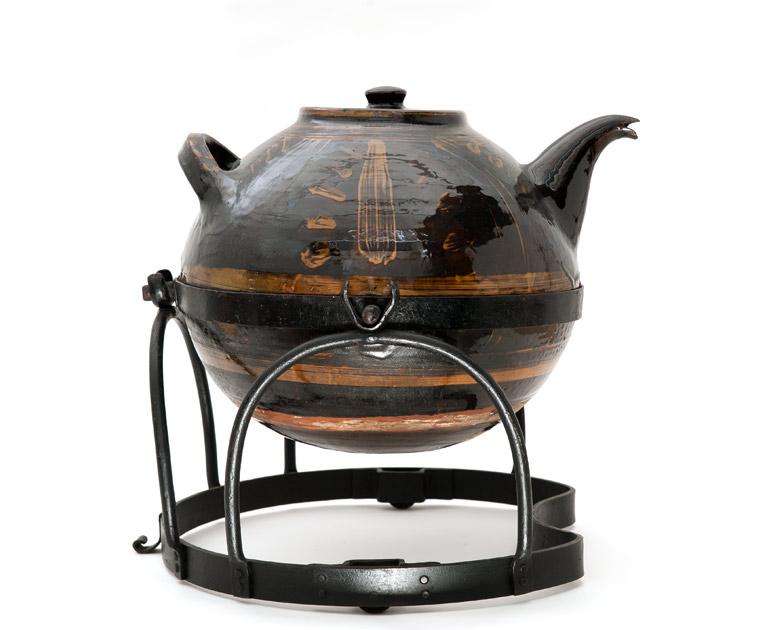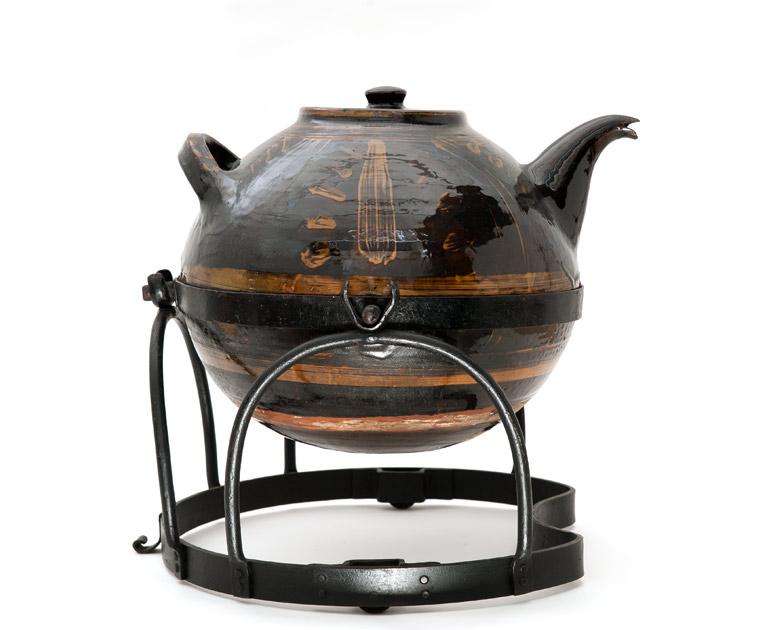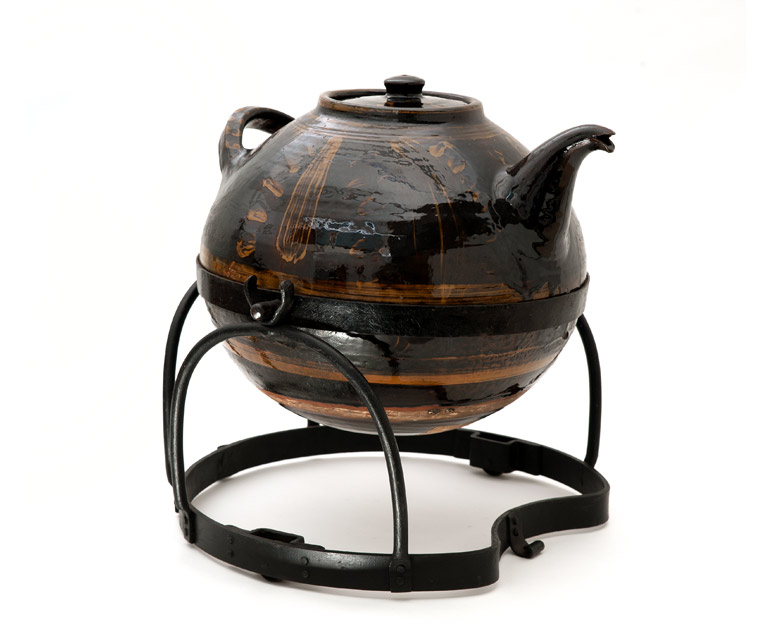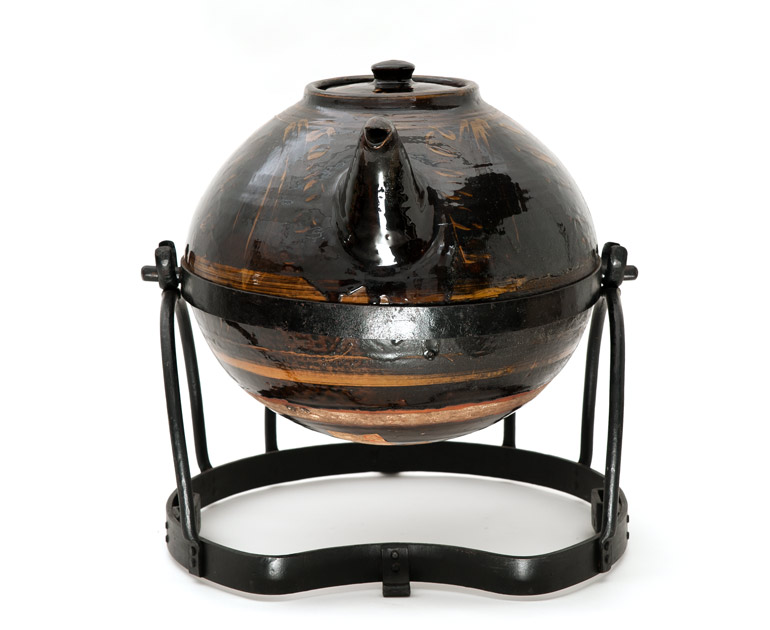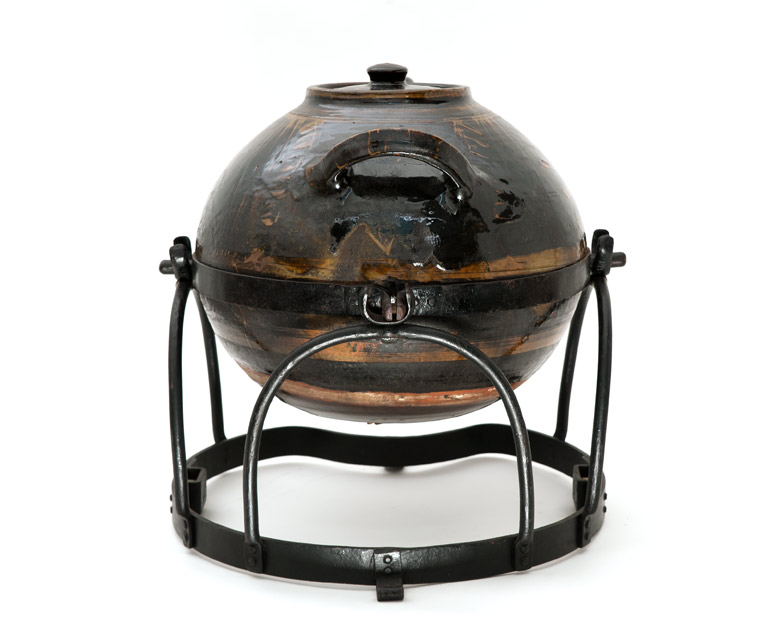 This mammoth teapot was designed and made by Michael Cardew in 1945-6 at the Winchcombe Pottery in Gloucestershire.
The pot can hold 29.5 litres of tea, and is supported on an iron frame which allows it to be tipped and also manoeuvred thanks to small wheels at its base. It is not an anomaly, but is actually a type of teapot reputed to have been used at various types of large meetings across the countryside.
This teapot was part of a large collection of traditional craft items originally collected by the British Council in 1946, and which toured both Australia and New Zealand.