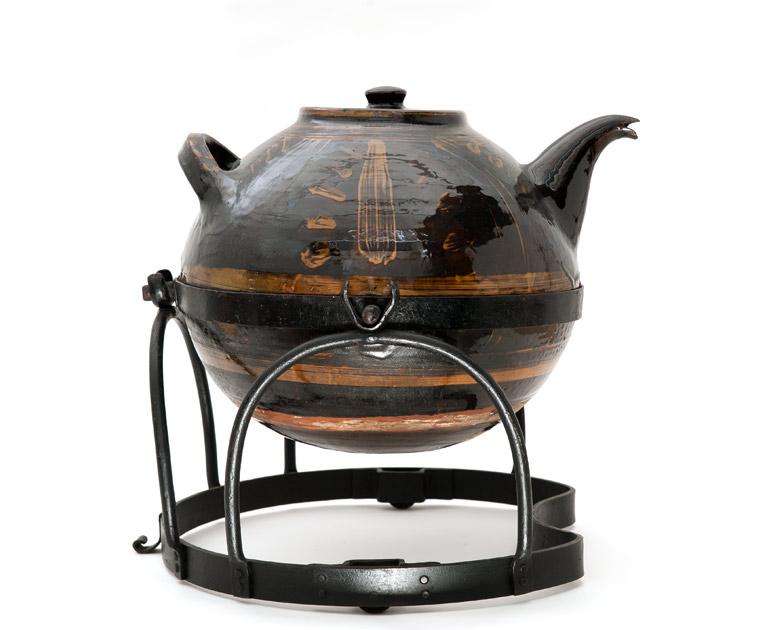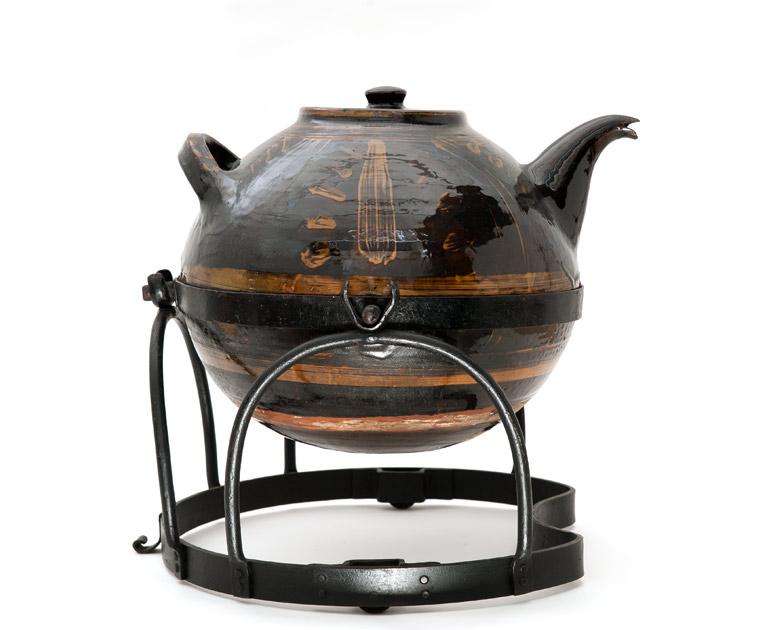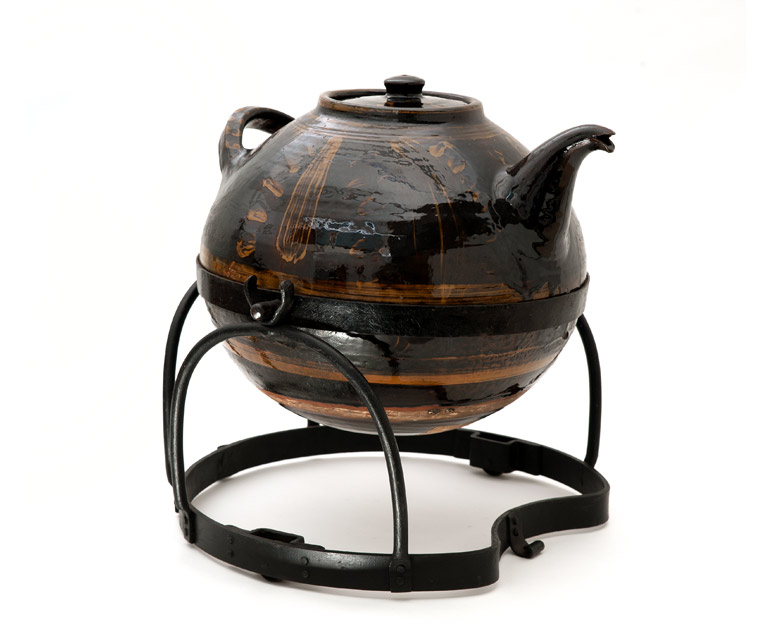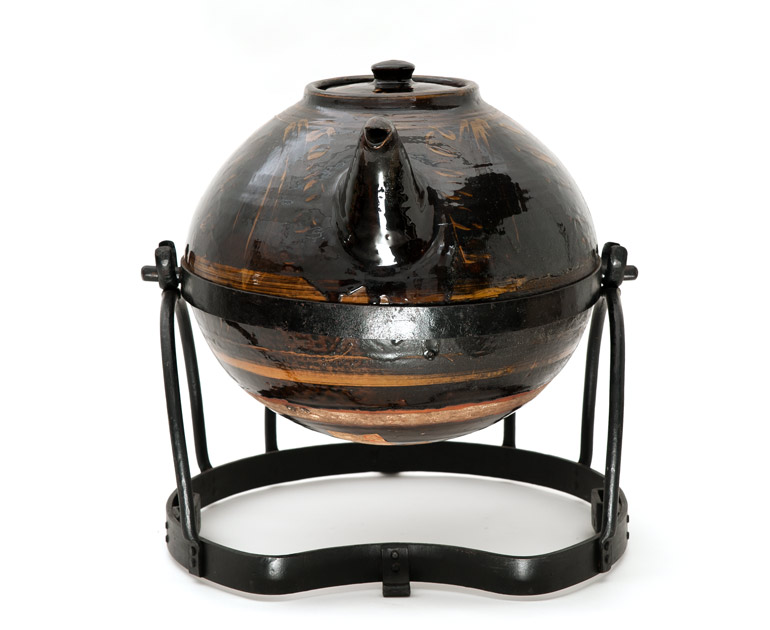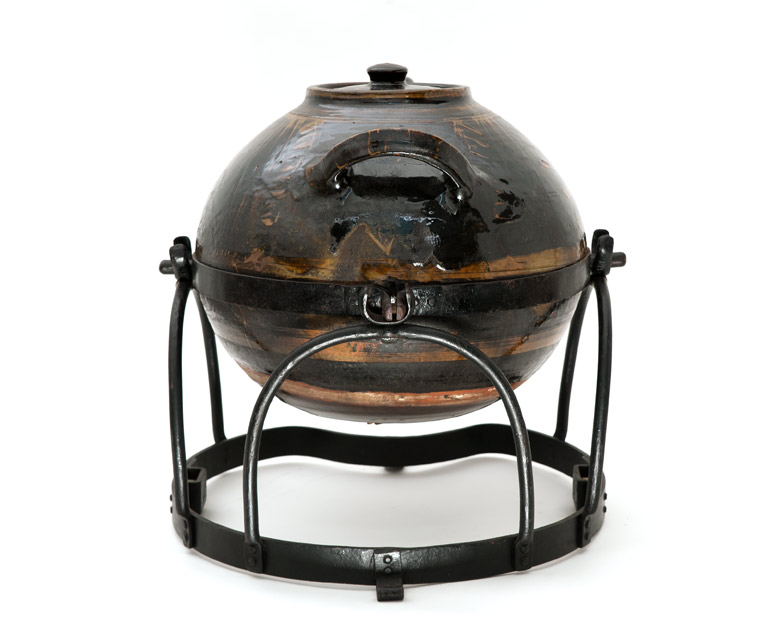 Michael Cardew, Large teapot on iron stand, 1940s
---
This enormous teapot was designed and made by Michael Cardew at Winchcombe Pottery, Gloucestershire. It was part of the British Council's craft collection and is probably the same iconic teapot that featured in the exhibition of Modern British Crafts held at the Museum of Modern Art, New York, in 1942. It was certainly used in later exhibitions of Rural Handicrafts from Great Britain, which toured to Australia and New Zealand in 1946.
Cardew himself was a pioneering figure in studio pottery and his work was enormously influential in this mid-century period. Shortly after the teapot was exhibited in these overseas contexts, Cardew's active practice played a part in creative exchanges and developments in West Africa. In 1951, he established a new studio in Abuja, Nigeria. This project went on to inspire future generations of potters across the region.
The teapot itself can hold 6 ½ gallons (29.5 litres) of tea, and is supported on a blacksmith-made iron frame. This allows it to be tipped and also manoeuvred thanks to small wheels on its base. It is not just a gimmick but was actually designed to be used at countryside events or at parties held at large country houses. A modern copy of much the same design was produced by Michael Cardew's grandson, Ada Cardew, for a British Council exhibition held in the 1990s.
Click here for an online exhibition exploring a new rural institution in Nigeria, G.A.S Foundation, as supported by The MERL in connection with its 70th anniversary project, 51 Voices.