Launching the Youth Manifesto
Young people share their views about museums

As museums across the country celebrate Kids in Museums' Takeover Day, we are taking the opportunity to share Museum Partnership Reading's Youth Manifesto, a short film made by young people expressing their views on museums and how they could be more relevant to them in future.
Written by Phillippa Heath, Learning & Engagement Manager at The MERL
The Museums Partnership Reading (MPR) Youth Panel,  a group of 14-18 year olds from across Reading, has been exploring explore what museums and heritage mean to young people living in Reading today. As part of this work they have created a Youth Manifesto in the form of a short documentary film.
The Youth Manifesto was created by and with 40 young people in Greater Reading working alongside Real Time Film, who used participatory video to explore with young people how they currently experience and engage with museums and heritage, and how they would like to in future. Involved in the project were young people who were familiar with museums, including the members of the museums' Youth Panel, but also many who don't visit museums. Over the course of  two years, young people involved were asked: 
What do you think the purpose of museums are? 
What do you like about museums? 
What do you dislike about museums? 
What can museums do for young people? 
What do you think museums can do to become more relevant for young people?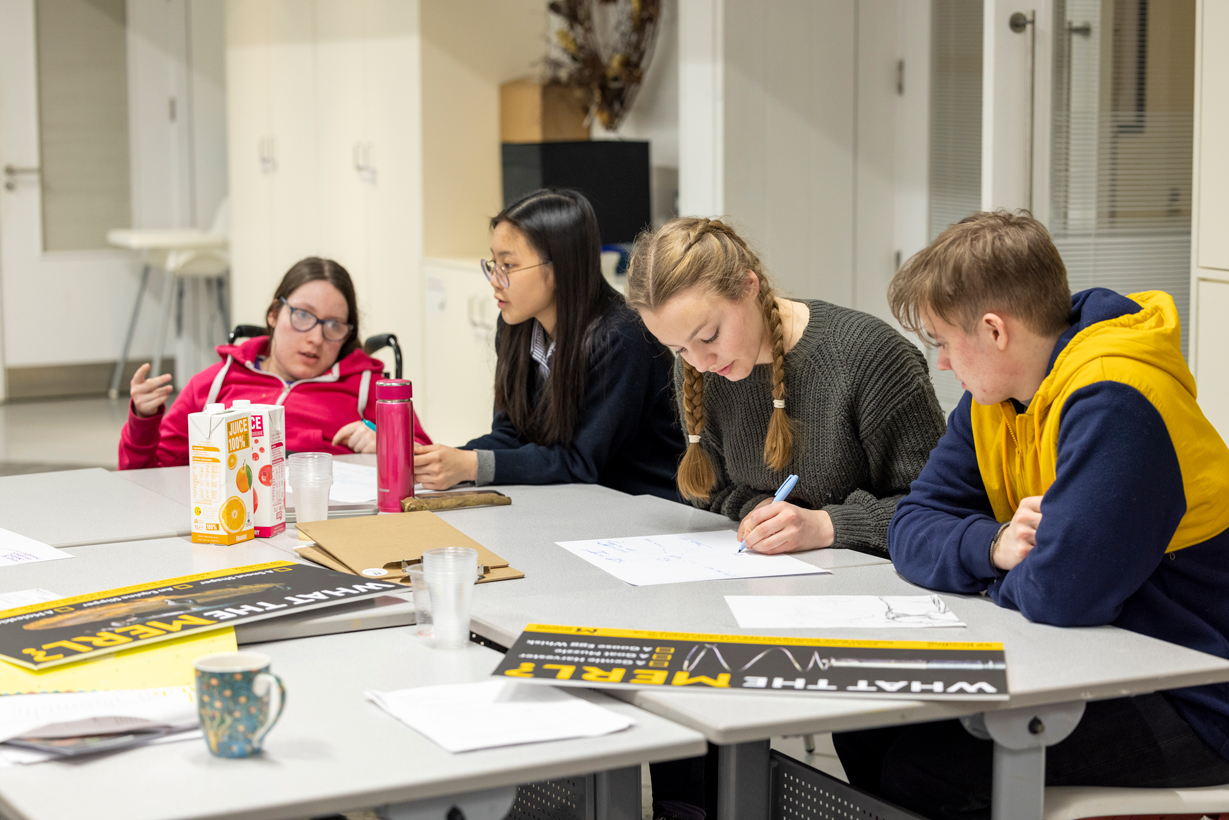 The Manifesto forms part of the Youth Strategy created by Museums Partnership Reading, a partnership between The MERL and Reading Museum, funded through Arts Council England as a National Portfolio Organisation. Funding for the Youth Manifesto also came from the University of Reading John Sykes Foundation Community Fund. Central to the Youth Strategy was an ambition for the museums, by working together and collaboratively with other partners including John Madejski Academy, Activate Learning, Starting Point and Addington School, to better serve the needs of young people in Reading today. The youth audience is traditionally a demographic underserved in the museum sector, and the MPR was keen to think creatively about ways that they can become more responsive to young people, and ensure that Reading's museums are places that they want to visit and be connected with.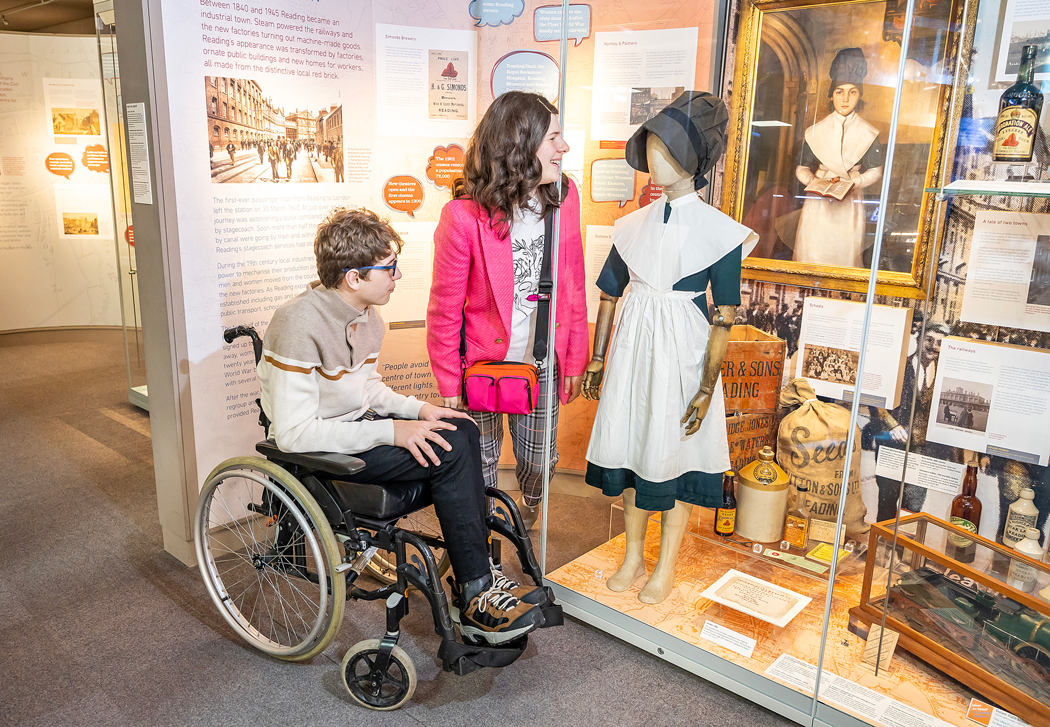 The young people who developed the Youth Manifesto recommended five things that would help ensure museums are relevant for young people now and in the future. 
Watch the short film to find out what the young people asked museums to do: 
Watch the full Manifesto film (9 mins) which was first shown at an official launch organised earlier this year  by the young people for participants and partners:
"Museums are incredibly important institutions, and they should try their best to stay relevant, be responsive, and support the communities they represent and serve, especially the young people of these communities. I loved being able to share my love of museums and history through speaking at the launch event alongside my fellow Panel members, and loved meeting other young people with similar interests in the heritage sector!"

Youth Panel member
The Manifesto has been a key piece of work for both museums and will act as a spring board for ensuring youth voice is heard within all areas of our museums and we are looking forward to incorporating the key recommendations.  The Manifesto has provided us a great steer in how our sites can become more responsive to and representative of youth voice. It has been fantastic working with so many committed and passionate young people on this project.
We are delighted that the Youth Manifesto is supported by historians at the University of Reading and beyond, demonstrating the significance of encouraging young people to engage with museums and heritage.
"What are museums for? The Youth Manifesto values museums as places of magic and opportunity, of exploration and connection. This film, made by young people in Reading, articulates possibilities for greater involvement in curation; for immersive engagement, melding virtual technologies with the thrill of material experience; for the space to develop learning beyond the classroom; and for practical opportunities for students themselves to be involved in shaping museums and engaging with audiences in new ways."

Clare Griffiths, Professor of Modern History, Head of History, School of History, Archaeology and Religion, Cardiff University
Member of The MERL Advisory Committee
"The Youth Manifesto is a really exciting project that focuses on how these institutions can respond to and work with young people, building a new and different vision for museums. It gives young people an opportunity to get behind the scenes, to understand how museums work, and to think about what would make museums better for their generation. The Manifesto's recommendations emphasise that young people are more than an audience: they should be supported to take part in designing exhibitions and spreading the word about what museums offer."

Dr Richard Blakemore
Associate Professor in Social and Maritime History
Department of History, University of Reading
"It was superb to hear directly from young people from our own Reading community about how museums might need a different dynamic to attract visitors alongside a clear and creative roadmap for how to achieve it [including] the importance of making internships available and provision for those students who may need more support in negotiating workplace experience. These Reading students have provided real direction in this Youth Manifesto, the onus now is on us to deliver for them."

Dr Jacqui Turner, Associate Professor in the Department of History at the University of Reading
Since the launch, significant progress has already been made with continued meetings of the Youth Panel, the beginnings of new youth programming, and also plans for Youth Panel voices to be represented at the Museums Partnership Reading Committee. We are looking forward to further developments including a new youth web hub. 
If you would like to find out more about the Youth Manifesto, you can download the full Youth Manifesto Report here

Share This Post :