As we come to the end of the Barnett Project we wanted to share some of the wonderful outcomes we have seen over the last year. Our Collections Researchers Tim Jerrome and Nicola Minney are sharing their highlights from the project.
Sew What? Exhibition
We have had some powerful responses to the 'Sew What?' display in the Nook which combines a look at the history of sewing machines, as well as the environmental and human costs of fast fashion. We also have a map which visitors can add a sticker to, showing where our clothes come from. Our results so far suggest that most if our clothes are made in Asian countries such as China and India, with Bangladesh so plastered in stickers we can no longer see it. This is not surprising, considering that around 80% of exports from Bangladesh are garments. We can also see a significant number of clothes being made in the UK; this benefits the environment as it reduces emissions from transportation. Next time you visit feel free to add your own sticker!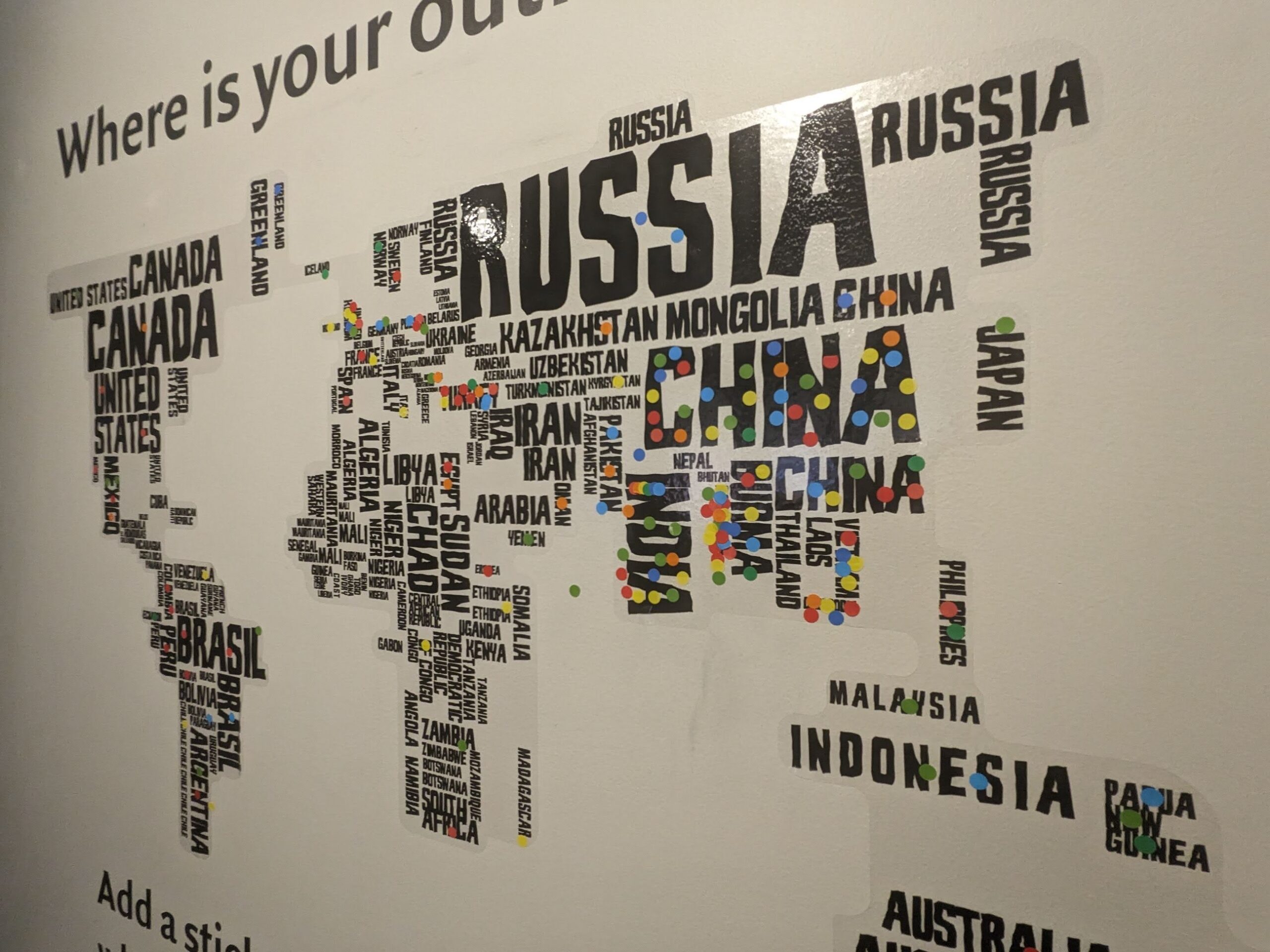 Reading College
Following on from Reading College Students' tote bag making and visits to The MERL, we were joined for a few weeks by Leo, who helped us with research and preparations for Fashion Week. It was great having Leo with us, keeping us updated on the creations that were in progress. Thanks to Leo we were able to update some records on our database about historic sewing machines and he even scouted locations in the museum for the catwalk!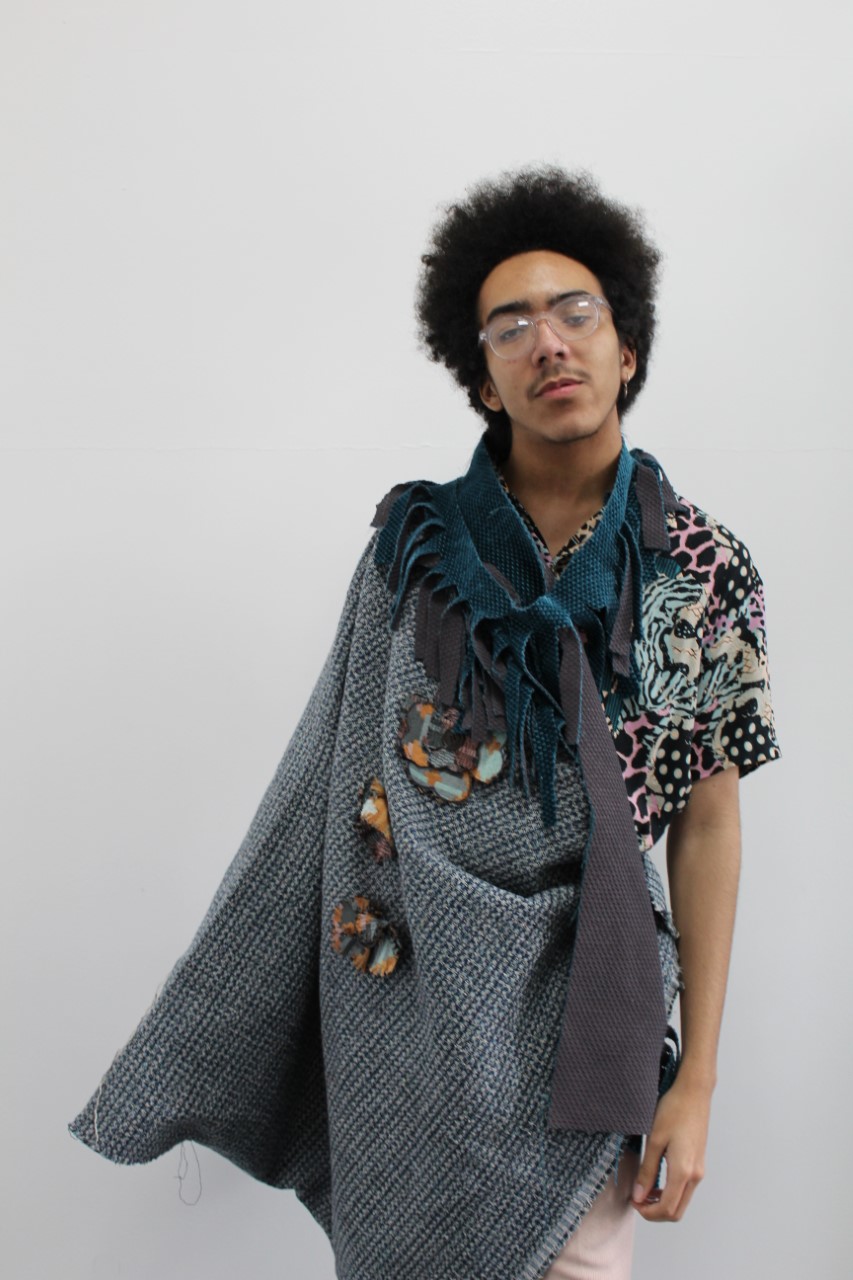 The Impact of the Sewing Machine
Sewing machines were hugely significant to women's social history. The advent of sewing machines changed women's life in the home as it gave them more time for other jobs and more importantly leisure. This was at least the case for upper class women. 
For women of the working class, the sewing machine provided a new source of income in large factories, but also resulted in issues of sweatshops and exploitation. The sewing machine even played a part in women's suffrage which you can read about in this blog.  
In the UK we might think of sewing as a hobby, but for many people across the globe, it still has the connotations of a pathway to employment, as well as the downsides of dangerous working conditions and poor wages, especially for young girls. 
Throughout this project we have learnt sobering facts about the history of fast fashion  in the UK and how many laws and unions arose from the poor conditions experienced by those working in textile factories. These issues have now been exported to other countries and have become an 'out of sight, out of mind' issue for many of us, unaware of where our clothes come from and what our clothes really cost. 
MERL Fashion Week
The third week in May was an exciting one for us at the MERL. We hosted our very own Fashion Week, culminating in the MERL Gala which would have Anna Wintour and the MET quaking in their expensive Gucci boots! 
We much prefer a welly boot here… 
Fashion Week was the launch of our reinterpretation of some items in the mezzanine display area, titled 'Threads' (we coined it first, Zuckerburg!). We explored several objects that made us think differently about making clothes, especially in rural areas. We considered how many sewing machines would have been hand powered without the national grid connected in rural homes, how women mended clothes whilst living in canal boats, as well as industries like straw plaiting, lace making and tailoring. You can view the objects on our Discover page or if you are visiting us, just scan the QR codes next to the object. 
We also wanted to explore the sewing machine as a pathway to memory, as it's not uncommon to have an old sewing machine at home which reminds you of something or someone. To this end, we hosted a reminiscence session during fashion week, inviting members of the public to have a look at some of our sewing machines. In return they shared some of their personal and family histories with us. We heard from one participant whose mother made him a suit of out of green baize, the sort of stuff you find on a roulette table!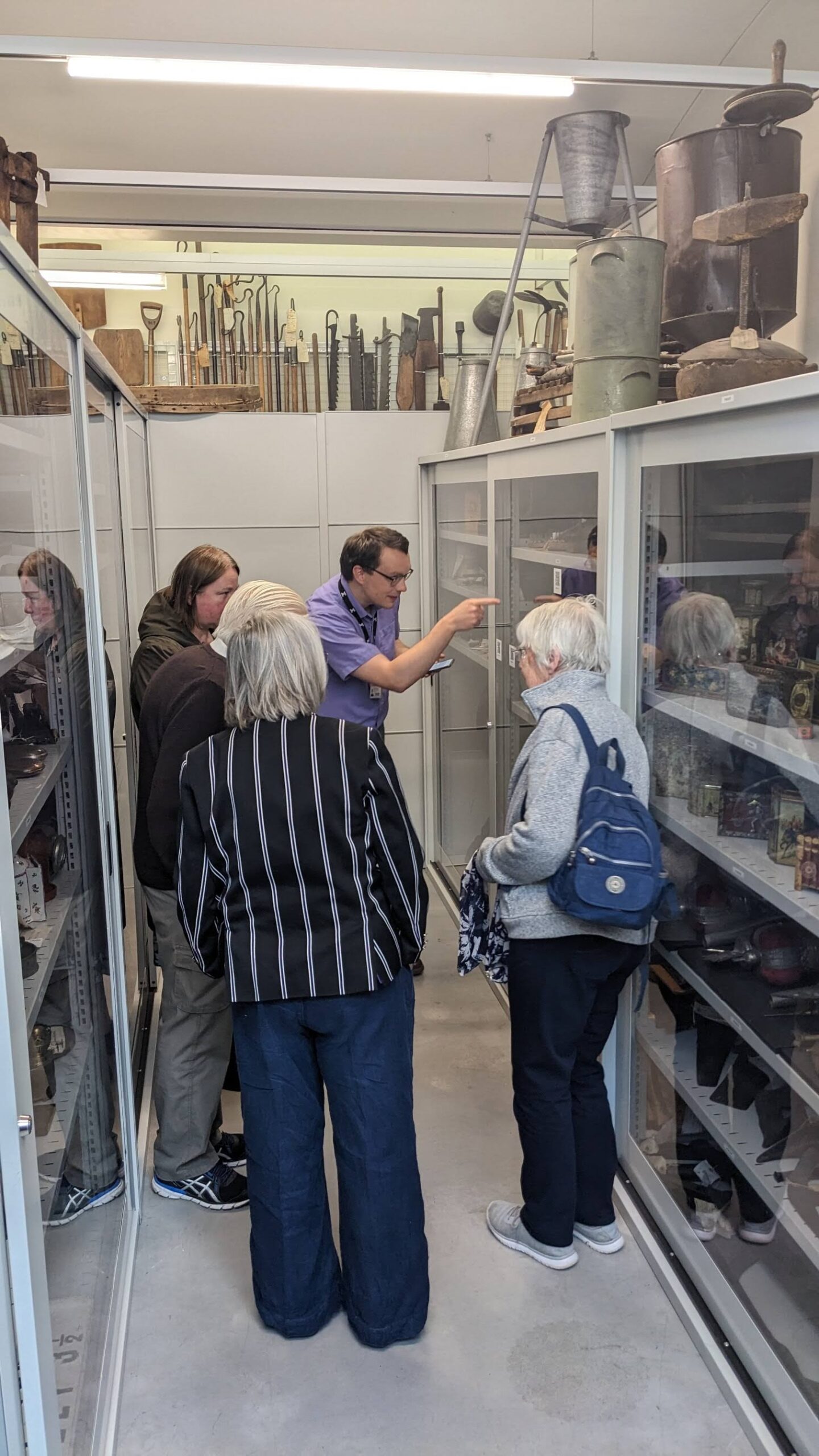 On the Thursday of Fashion Week we hosted the first ever MERL Gala. This was an opportunity for our friends at Reading College, their teachers and families to come and watch their catwalk performance and see the amazing clothes they had made themselves. 
The importance of reusing fabrics was key, as the students had been inspired by our Nook display 'Sew What?' which taught them some staggering facts about the fast fashion industry, like how it takes 600 gallons of water to make one pair of socks, or that one landfill lorry of clothes is disposed of every second.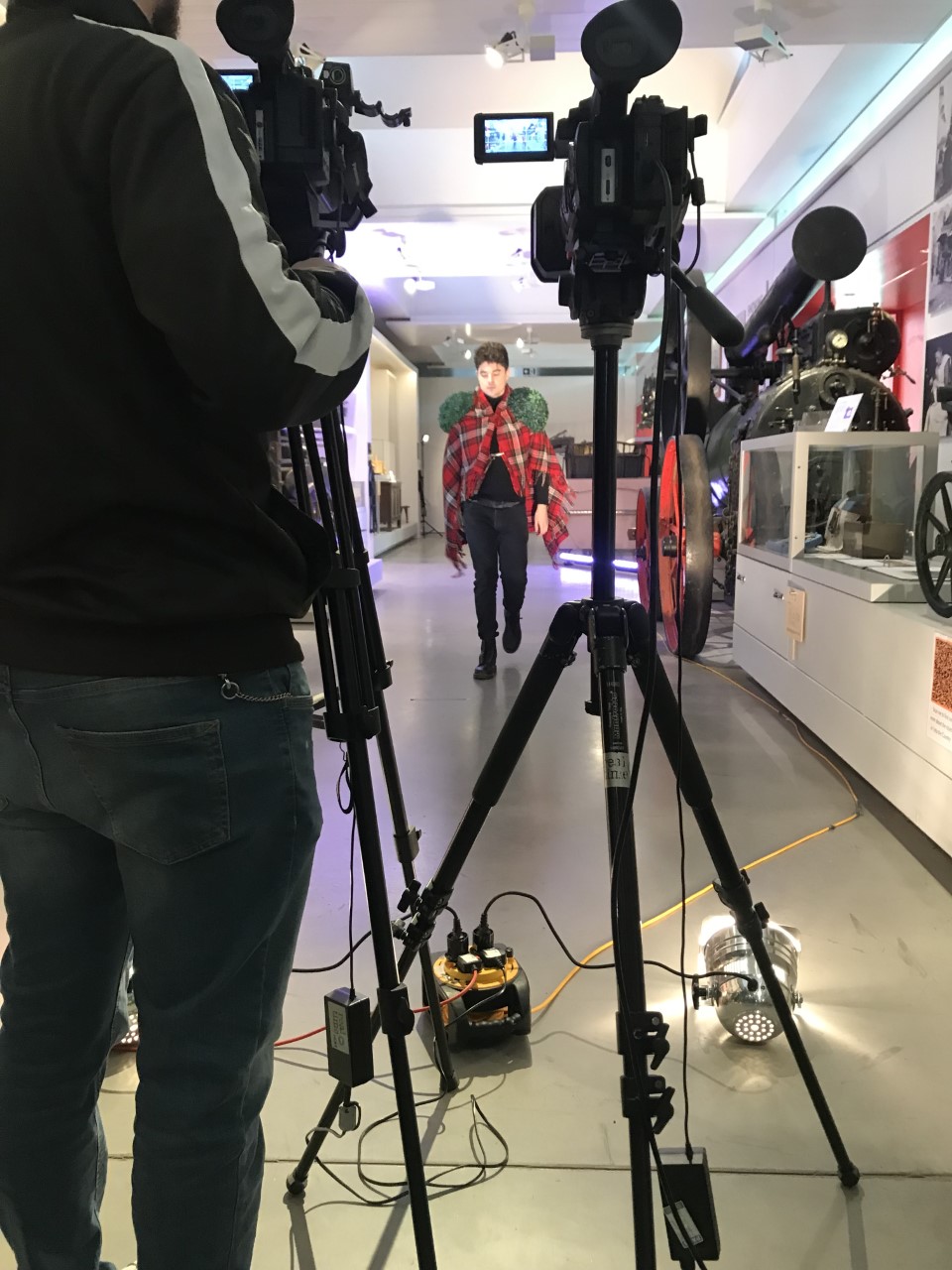 The students spent time at college learning how to use sewing machines, sourcing materials and turning them into couture. We worked with Real Time Film to capture the catwalk in the galleries the week before and the Gala featured the film's premiere! 
It was a fantastic afternoon filled with laughter and joy from everyone who attended. The students worked incredibly hard, and we are so grateful that they agreed to take part. You can watch the catwalk film here and you can see their creations on display in the exhibition in the Nook.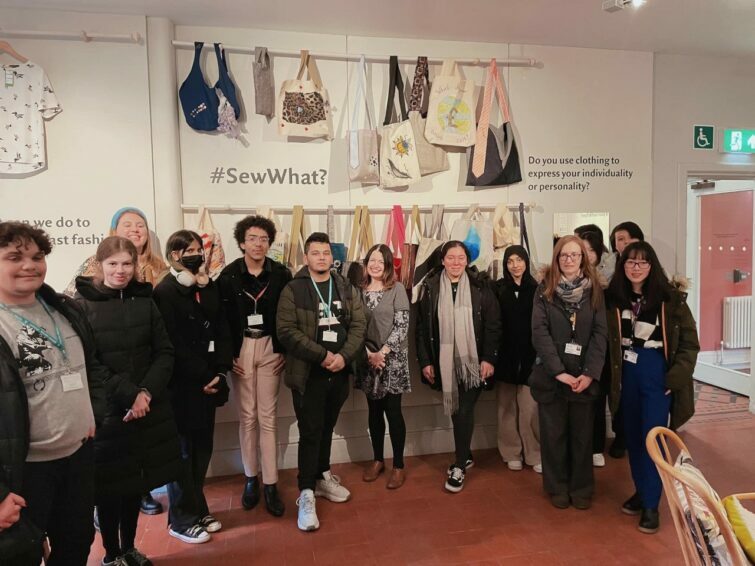 On the Saturday, we hosted a tote bag making workshop for families which was another fantastic event where new skills were learned and, hopefully, new hobbies were created. Participants used both old and new sewing machines to craft tote bags, using recycled materials and art supplies to make some wonderful designs. In fact, it was so enjoyable, each group took spare material home to make another bag after the event! 
After Fashion Week, we were joined by different groups who shared their sewing reminiscence with us. Each story was unique yet they all shared common themes, like the image of mothers and grandmothers at the machine working on various outfits for different family members. Dresses for special occasions were made to measure by skilled women,  and many recollections subtly hinted at how women were able to use domestic skills to aim towards financial freedom. We also learned about jobs for youngsters like threading needles and holding vast swathes of fabric as curtains were made. Some were educated at school, while others might have taught themselves on machines passed through generations.  
At each session we recorded the stories for our archive collection, and we have created 'Unpicking the Past', an online exhibition with some of them for you to listen to. If you would like to add your own story, please to get in touch with us!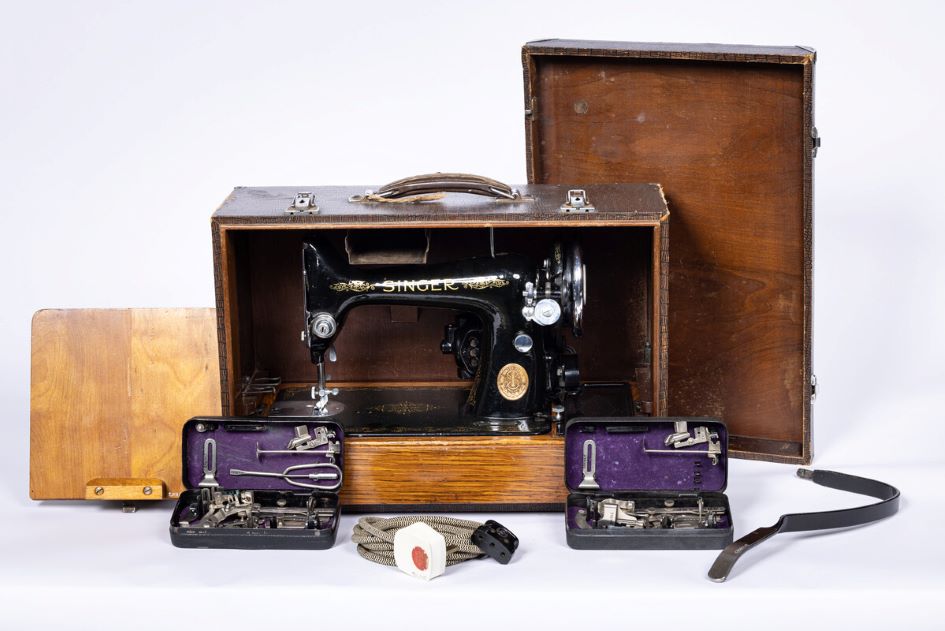 In addition to the above public programming, we wouldn't be doing our jobs if we didn't include some collections-based work throughout the project! Not only have we improved the storage of the machines, we also undertook several photography sessions so they can all be used in online content. Additionally, we've improved the online catalogue entries for the sewing machines in three ways. Firstly, we conducted research on the manufacturers of our sewing machines and added this information to the database. Secondly, we liaised with sewing experts from the Sewmaster shop in Reading, who added some excellent additional context. Finally, we used our Barnett archive of sewing machine instruction booklets and parts lists to expand the database entries for the machines themselves. In order to improve ease of access for researchers, we've compiled this handlist of the sewing machines. As ever with these handlists, Ctrl+F is your best friend! If you want to view any of our machines close up, contact merl@reading.ac.uk to arrange a visit.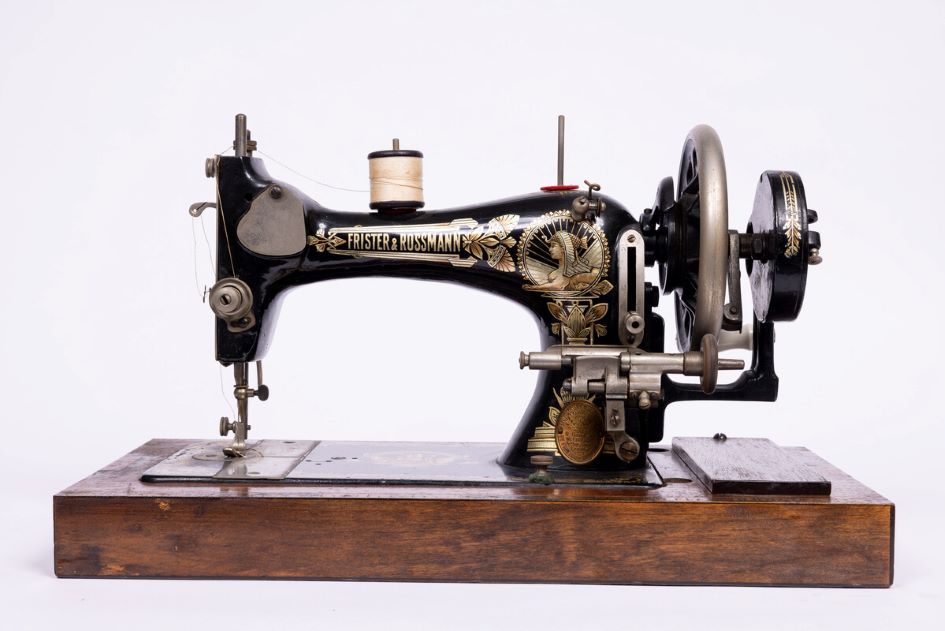 Share This Post :