Changing Perspectives in the Countryside: Dr Geeta Ludhra
Written by Nicola Minney.
As part of The MERL's Building Connections project (funded by Arts Council England), we have sought to explore different stories and themes that live within our collection from the history of the English countryside.
As we researched a range of themes and topics—from LGBTQ+ rural experience to the history of migration—it became clear to us that there were many people whose stories, experiences and perspectives had historically gone untold within our collections.
So rather than looking back, we decided to look forward. We reached out to nine people who have generously shared with us their experiences—the good together with the bad—of what it is like to be a person of colour in the countryside: Dr Mya-Rose Craig, Ped Asgarian, Navaratnam 'Theeb' Partheeban, Dawood Qureshi, JC Niala, Zakiya McKenzie, Dr Anjana Khatwa, Anooshka Rawden, and Dr Geeta Ludhra. We invited each person to explore our object and archive collections, choose an item to represent them and change the narrative of those objects for the future.
In this ninth Changing Perspectives blog, we heard from Dr Geeta Ludhra. Learn Geeta's work, research, and the powerful role that rural spaces continue to play in her life.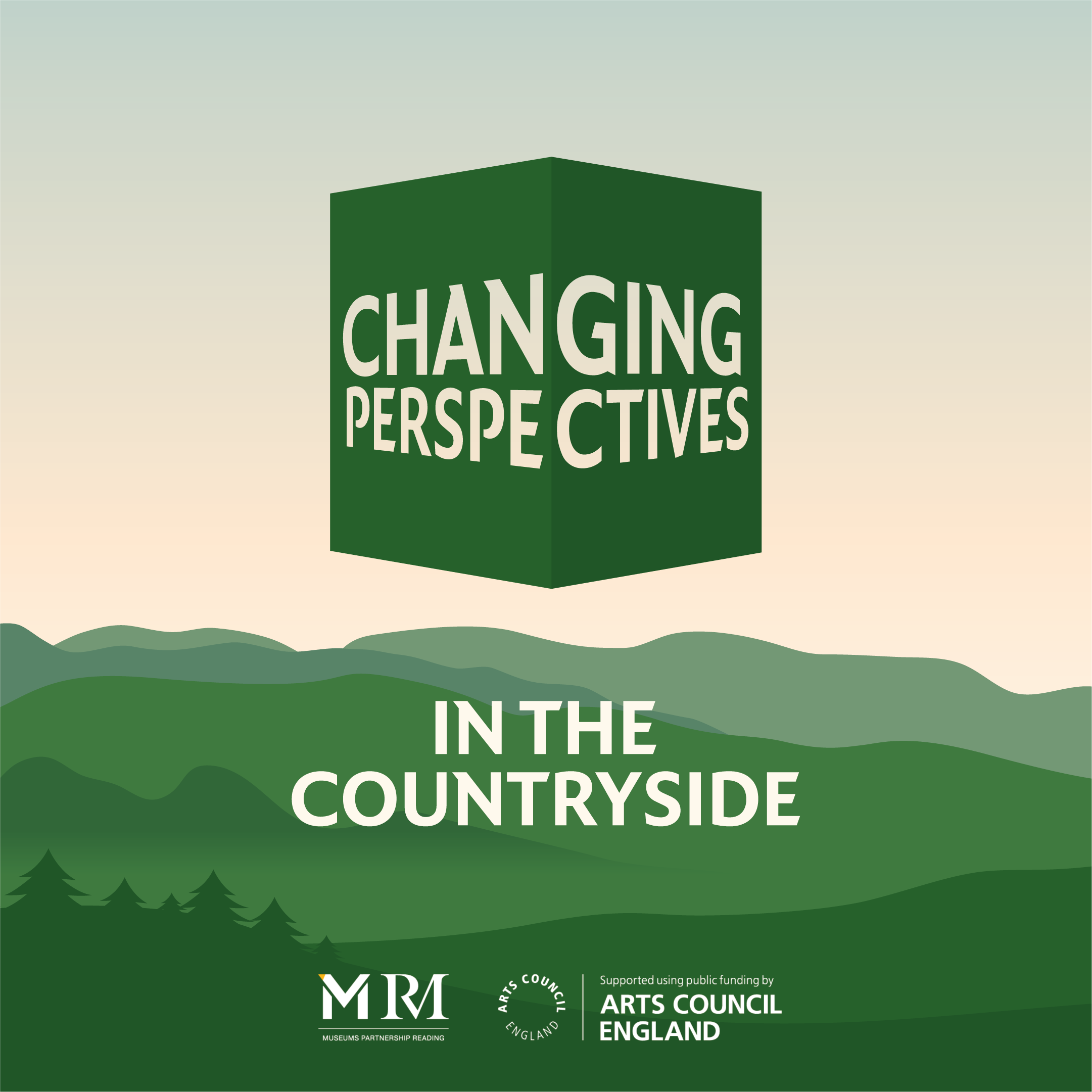 Dr Geeta Ludhra
(A British-born South Asian woman, of Hindu religious background. She/her)
Dr Geeta Ludhra lives in the Chilterns, after living in Slough, Hounslow and Nottinghamshire. She was raised within humble circumstances, as the daughter of first-generation South Asian parents who settled from India in the early 60s. Geeta's heritage, education journey and research interests bring a unique lens as a Board Member of the Chilterns Area of Natural Beauty. Geeta is passionately committed to diversity and representation in relation to natural landscapes as inclusive green spaces for all.
Geeta works as a Lecturer in Education at Brunel University, where she teaches across Postgraduate programmes and engages in academic research. She is currently researching her book on 'successful' South Asian women. Her background is rooted in primary school teaching and leadership, where she has worked across diverse London schools, specialising in English. Her working interests touch on women's studies, social inclusion in education, anti-racism, and respectful ways of working with more 'hard-to-reach' communities.
As part of her community interests, Geeta runs a registered community enterprise, where she promotes intergenerational heritage cooking and storytelling, monthly nature walks and leads a women's writing group.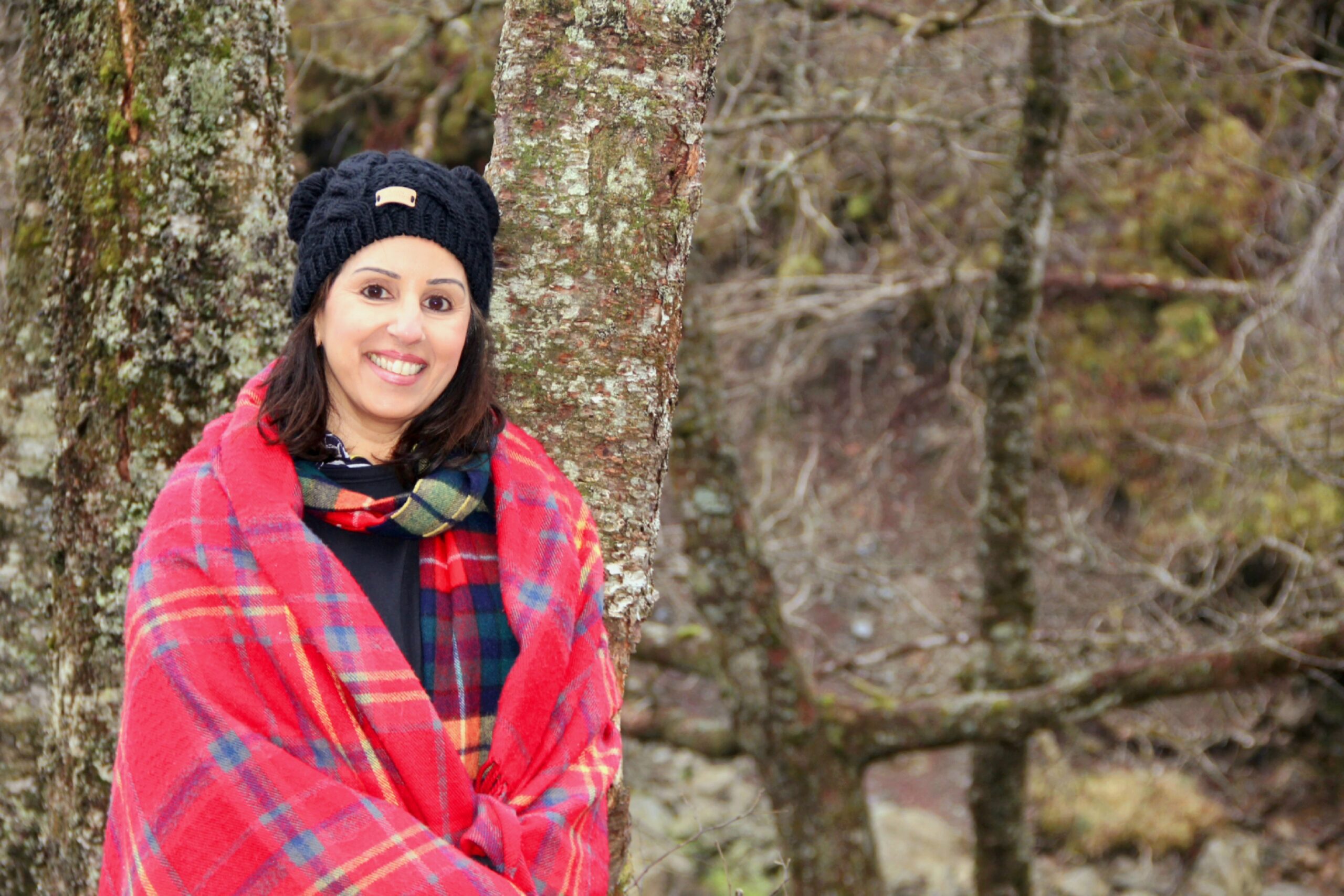 What is your connection to the countryside?
GL: My childhood memories were not laced with the romantic Shakespearean countryside that I saw from afar. Those images always felt quite fairytale-like and abstract, like an oil nature painting in an art gallery. My parents had little knowledge of the British countryside as they were too busy learning how to survive as first-generation migrants from India during the early 60s. Countryside leisure walks and outdoor activities were not part of my working-class upbringing, neither were family holidays. My 'leisure' time, or rather lack of, was constructed very differently from my White peers'.
Thankfully, I remember a couple of green memories from my childhood of growing up in Nottingham. I remember my late father taking us to Arboretum Park; I loved the flowers and how my dad appreciated every inch of beauty in that park. Dad also loved Wollaton Park, and I have fond memories with the extended family and my late Dadima's love for Indian picnics. Sherwood Forest is of course associated with Nottinghamshire, and I loved the legend of Robin Hood: how he supposedly fought for social justice in the wild forest. I always wondered what the female Indian version would act like, but again, this seemed so abstract as an Indian girl.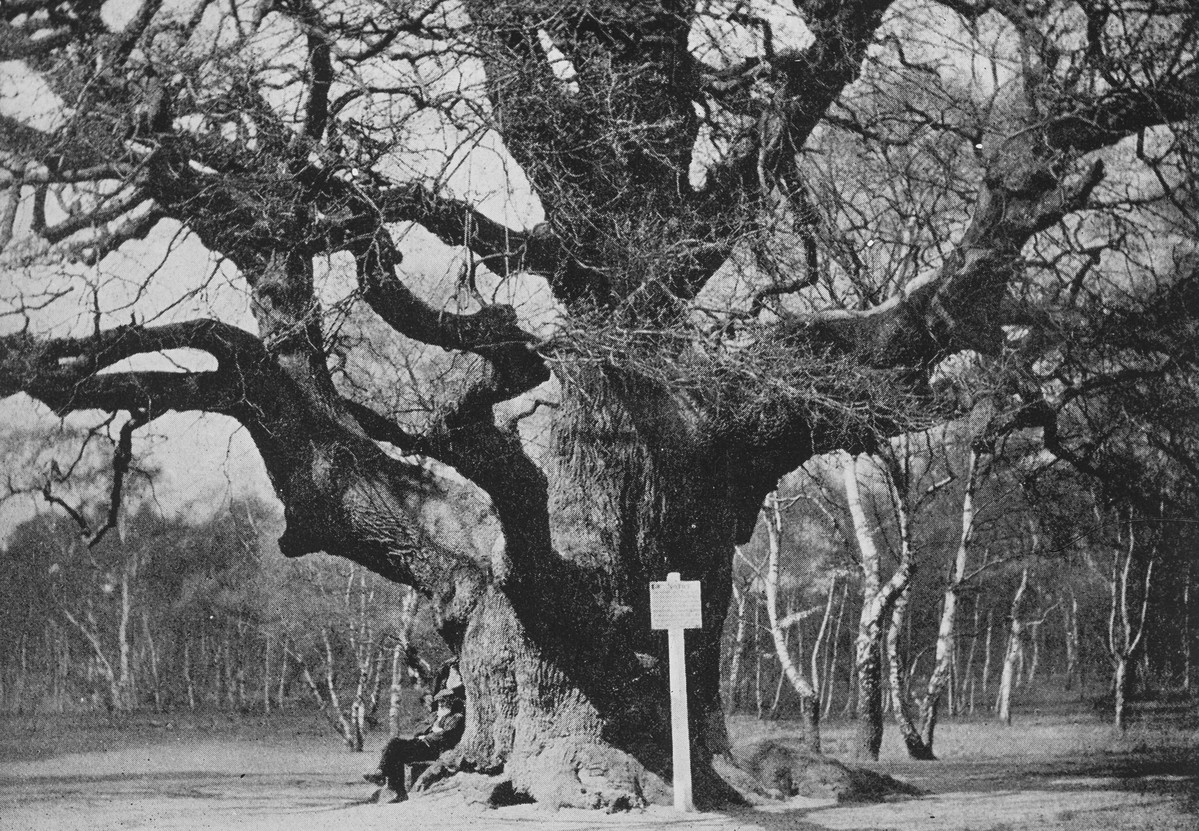 Today, as an older woman, I connect powerful nature warriors to Hindu Goddesses like Maa Parvati, Maa Kaali, Maa Durga, and Mother Earth Goddess Papatuanuku from Maori. As a woman who has been raised in a patriarchal culture, nature offers a creative and kind space of hope to explore my feminism and faith.
My deeper connections to the countryside and green spaces grew later in life, particularly after I had children, and then during difficult menopause years. As a young mother, I experienced first-hand the soothing energy of nature on my two children, and how Mother Nature was a creative learning space compared to the regime and formality of schools. The local park, picnics in green spaces and simple UK walking holidays became associated with some of my happiest family memories. I remember walking 10km with our daughters at a young age, seeing the magical expressions of adventure on their faces, as if they were strong characters in a children's storybook. I remember singing 'We're Going on a Bear Hunt' to keep the girls walking and talking across their first Lake District hike. I remember my first Derbyshire Dales hike when almost seven months pregnant; I felt like a courageous warrior when I'd finished.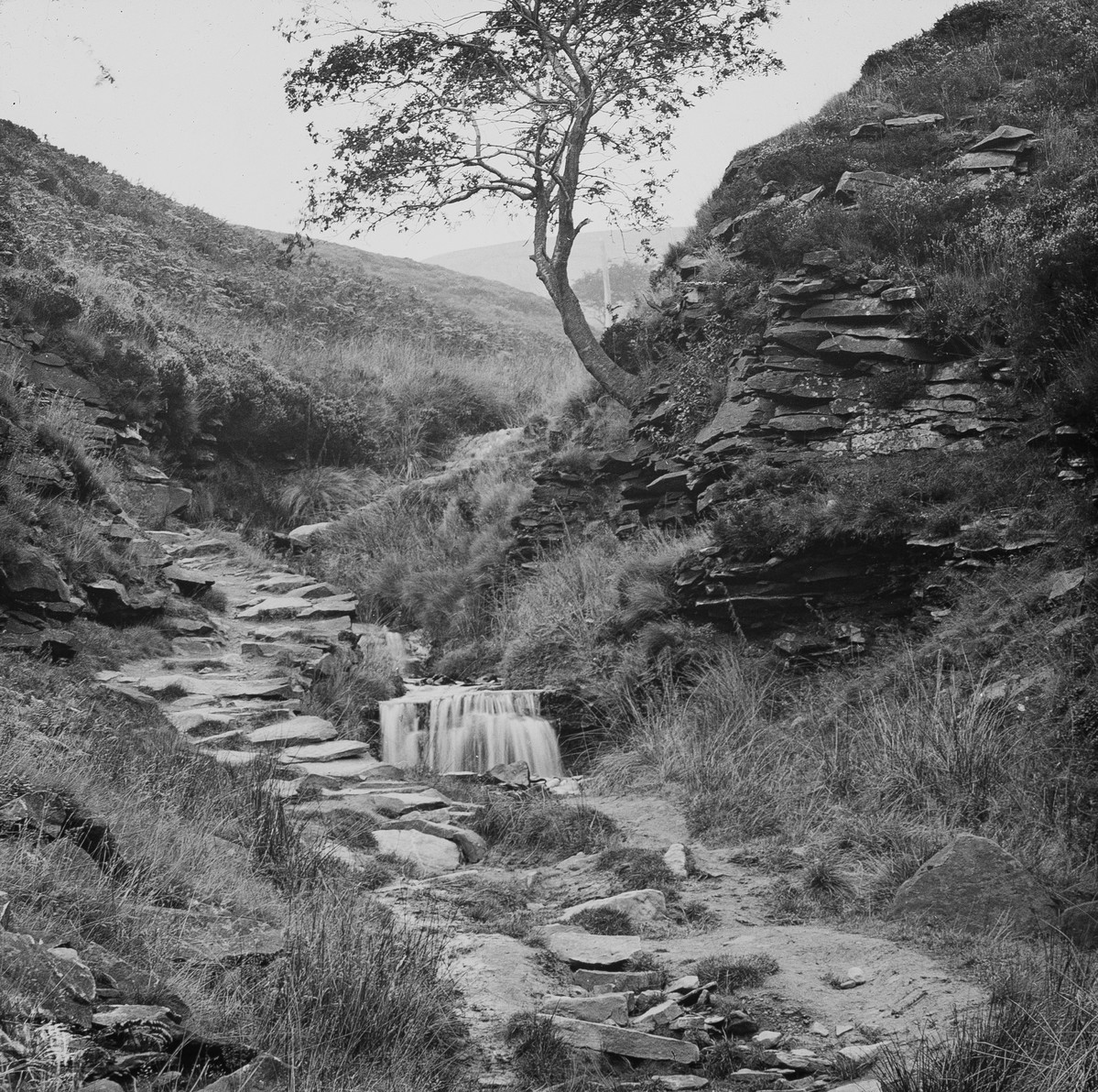 Today, I see my pregnant daughter walk and hike. I smile, reminisce proudly as I see that same warrior strength in her determined footsteps. Completing a hike always makes me feel stronger, happier and reconnected to myself; my soul comes to life.
What inspires you about the countryside?
I feel inspired by the fresh smells of the soil, romantic air and open space.
I feel inspired to think more creatively (and wildly) as it unblocks and vibrates my chakras. I feel inspired to be quiet, listen and notice; I feel at harmony, at peace, when the world feels too busy, too packed, too full of technology that drowns.
The countryside inspires me as it opens doors to magic spaces: new possibilities, new adventures. As I grow deeper roots in the countryside, I feel inspired to research Indian philosophers, environmentalists, activists and poets; those missing from my education. As I read and learn, I situate my brown body and mind within ancestral knowledge that makes me feel proud. Drawing inspiration from the philosophy of Satish Kumar (Kumar, 2013), I better understand the sacred trinity of 'Soil, Soul, Society; what my late dad would call 'Maa Dharti' (Mother Earth).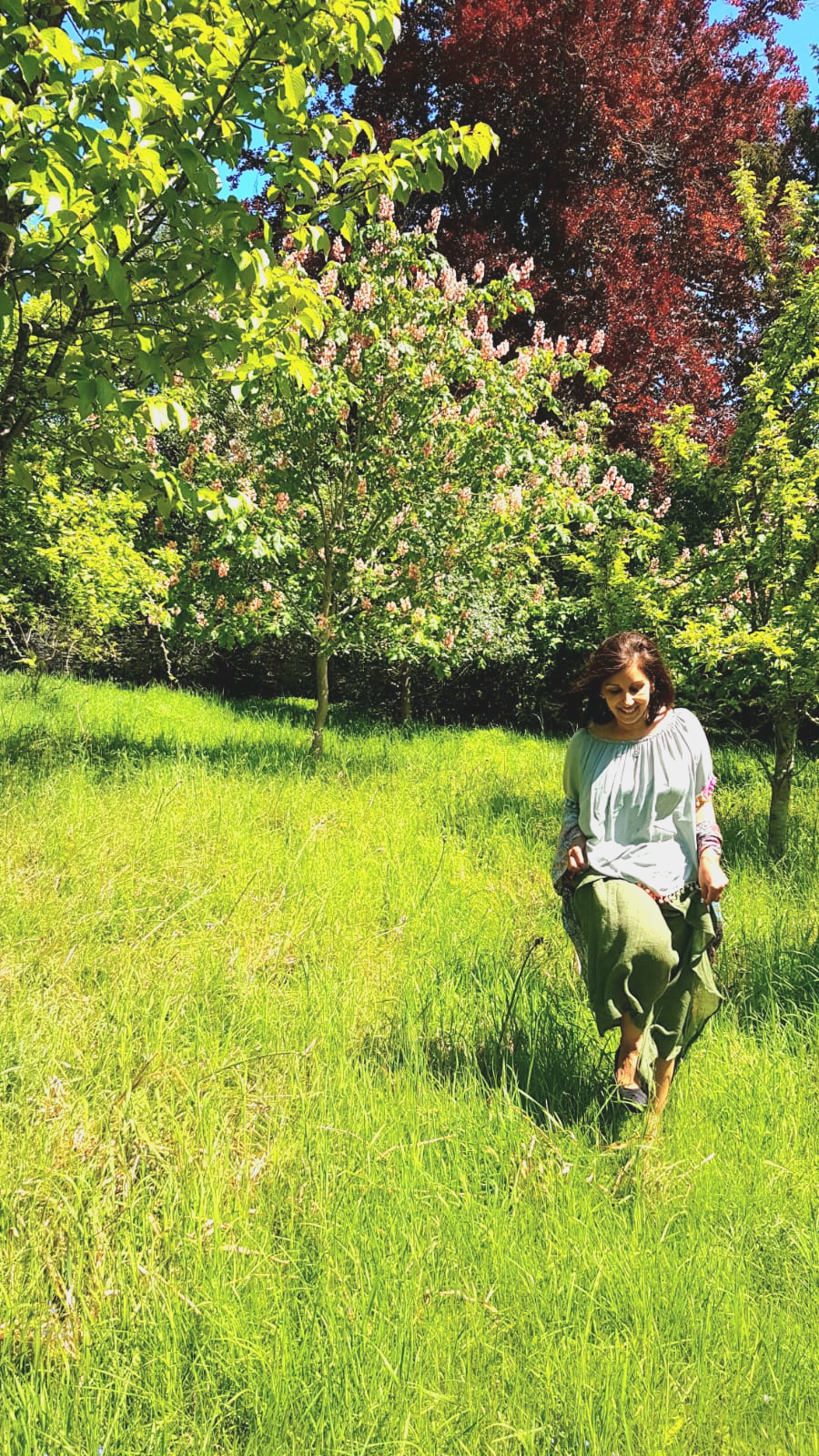 I feel inspired when I find female environmental activists like Vandana Shiva, who connect to the soil in powerful ways and examine the position of women in relation to nature and colonialism. I re-follow Gandhi's footsteps and Rabindranath Tagore's poetry and holistic educational life lessons. I imagine Tagore holding his poetry classes under the trees (trees were discussed as important 'nature teachers').
As an educator myself, I see the countryside as a special space for creative thought, learning and growth. Being in the countryside has inspired me to reconfigure my perspective with life more broadly, and reconnect with aspects of my nature ancestry, to find stories that make me feel 'in place', as a brown body which is usually 'out-of-place' in Western discourses and organisations.
What do you wish people knew about the English Countryside?
That there is beauty in the more barren, dark, and brown parts of the English countryside, when we make time to notice, appreciate and love without judgement. I hope that people develop a spiritual understanding and connection of how communication happens beyond the visible beauty of the countryside: how trees and wildlife live, communicate and feel, and the cycle of birth, life and death.
My wish, or rather my hope, is that the education sector one day sees the countryside as a powerful learning space for young children to thrive and develop their wild imaginations. Like Tagore, I wish for trees to be seen as important educators, alongside human teachers. My wish is for teachers and nature to work together to nurture young minds. The countryside is a magic classroom when we support children to enter, connect and just 'be'.
Where is your favourite place to be?
In a forest of majestic trees with birds singing, or on top of the Chiltern Hills sipping Indian chai, eating a spicy paratha with mango pickle, with the Winter sun shining on my face. I love being in any part of the countryside where I feel a sense of freedom, calm and joy. I love just 'being' today; the countryside gives me space (and permission) 'to be me' in a world that regulates my mind, body and soul.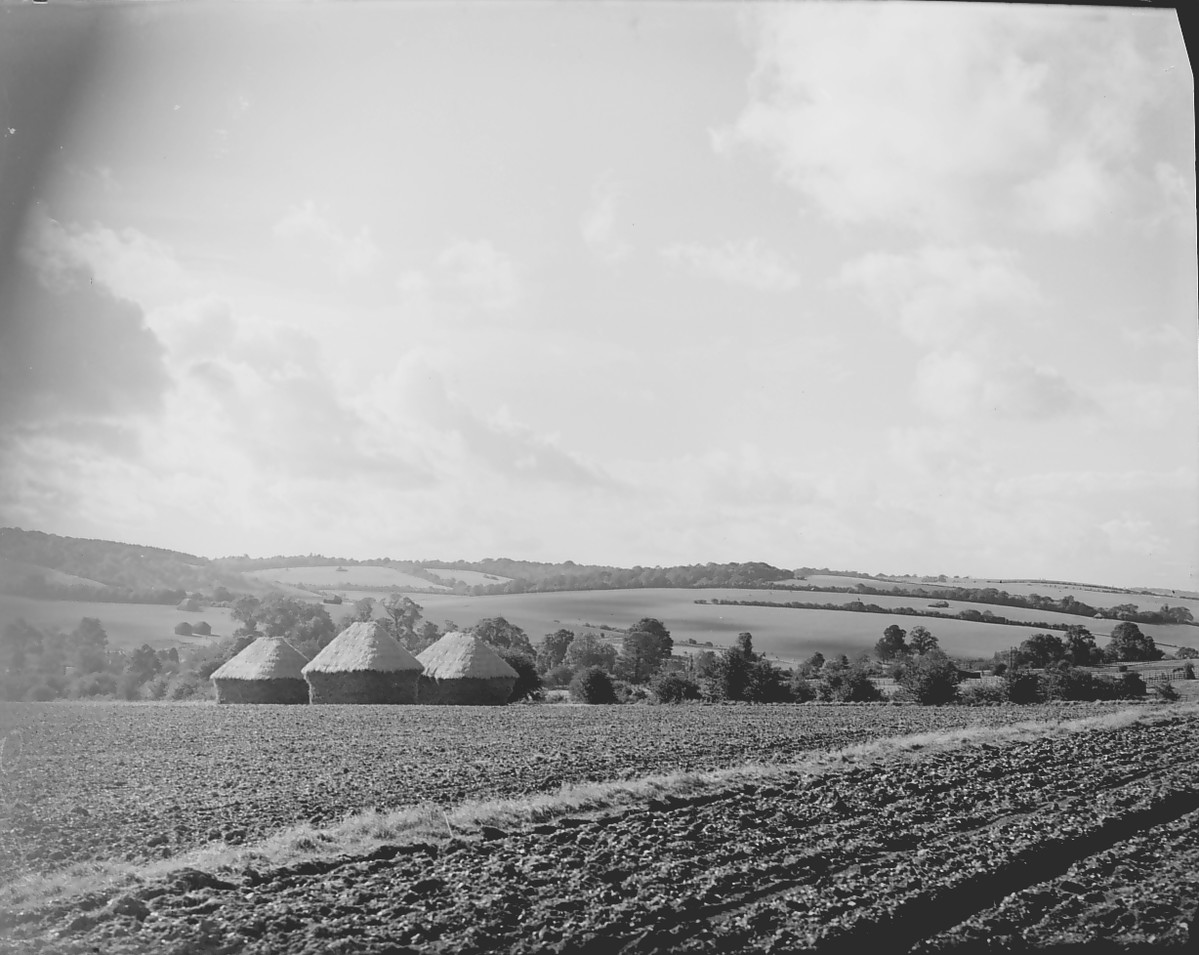 What is your experience of living, working in, and visiting rural areas?
I remember moving into the Chilterns and worrying about racism and feeling 'othered'. I knew communities were close-knit and supposedly kind, but would they be the same with me and my family? Would we always be 'the other' family? I've always felt 'that othered gaze' and apprehension when entering countryside pubs with my family, and that made me feel unwelcomed. Repeated visits changed this in some spaces, as connections were built through conversations over time.
I remember walking the Chilterns Hills on a cold foggy morning in 2020, meeting an older woman who said: 'We don't see many of you around here'. I paused, responded politely, but carried that 'you-ness' for many days. I have made the effort to connect because I want to change the narrative of countryside spaces for me and future generations. I have met some beautiful souls who kind of get where I'm coming from now, but the labour of connection generally comes from me. I belong as much as 'they' do, and I'm not walking away, but will continue walking this space as a gentle activist 'changing perspectives'.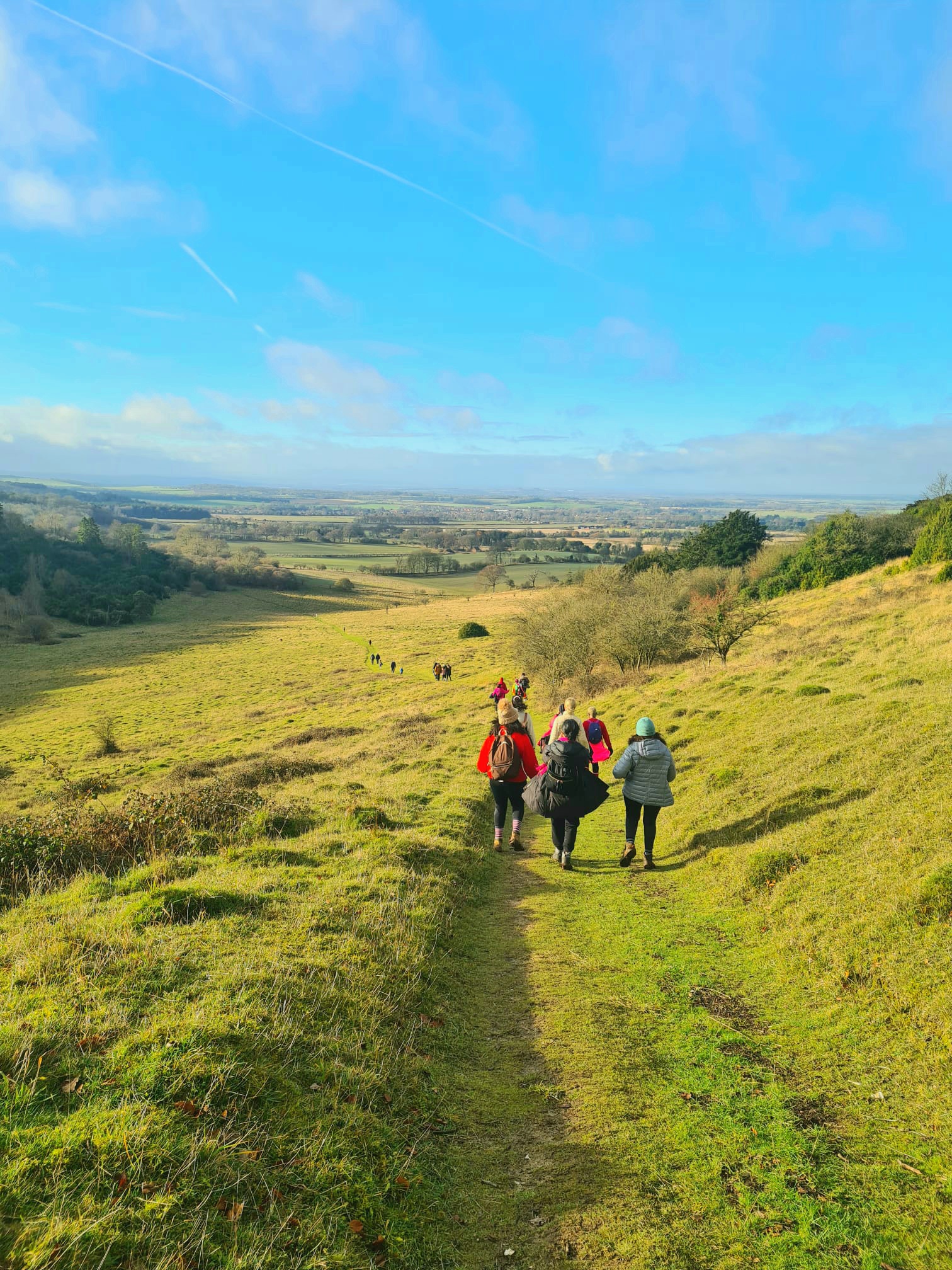 I absolutely love living more rurally, and as I lay my brown roots in the brown soil, I will continue to communicate and connect with kindness through my countryside walks.
How important is rural community to you?
I appreciate the community bonds that are generally strong in rural spaces, and how people look out for each other, make time for each other, and connect over local events and shared histories. Rural communities tend to have a strong sense of giving back to those who live there which adds a level of safety; these are values that are important to me and my family.
Having said this, I do not see rural as superior to urban, just very different. Research shows the inequalities in terms of lifestyle, wellbeing and other privileges associated with rural lifestyles. Living more rural is a huge privilege that I hold today, and I fully recognise this.
Please tell us about Dadima's walking story?
My family and I set up Dadima's walking group in 2018, as a simple way of encouraging local communities and interested people to connect with nature for physical, mental and spiritual wellbeing. The group started off in Slough and Windsor with mainly South Asian communities on a Sunday morning. It quickly became a safe space to talk and share stories, learn from each other, and offer encouragement (and accountability) for regular outdoor movement.
In 2020, we moved to the Chilterns and decided to restart the walking group, this time with greater apprehension. I didn't see myself represented or reflected in the Chilterns countryside, so I created the space that I wanted to see when I first moved here.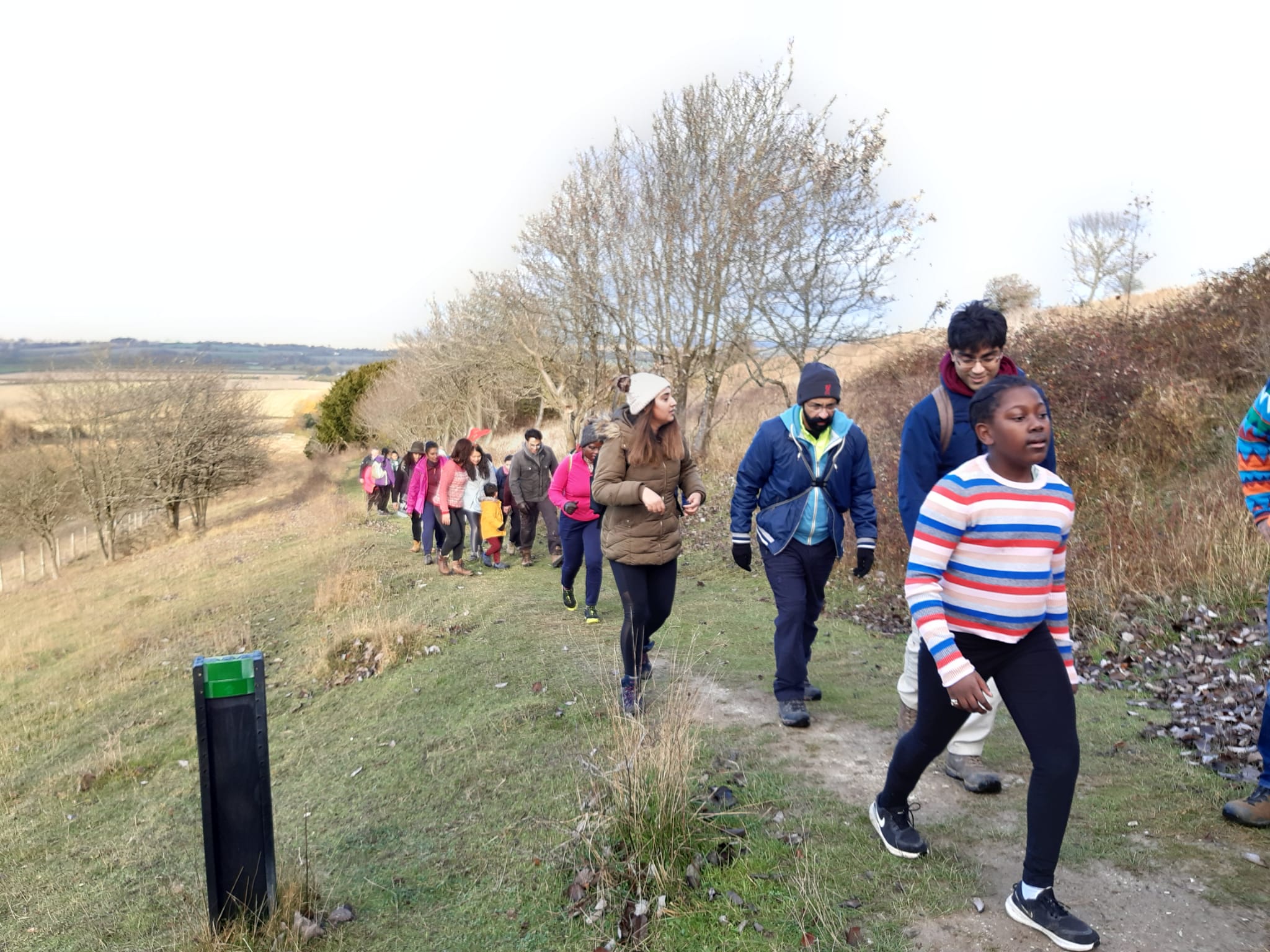 My Chilterns walks started with two walkers, both South Asian women who I'd met over social media. They made a big impact on my ancestral thinking about nature and connecting with the land through a healing lens. Maya had a deep understanding of grief, decolonial poetry and ancestral links to land and power. I remember her saying: 'As you walk over this land, you do not walk alone – you walk with your grandmothers and ancestors besides you'. I always do feel like that. Priya talked about the power of trees and nature's medicinal properties. This led me to read more around 'The Hidden Life of Trees'; how they feel and communicate (see Wohlleben, 2017). As women with a shared heritage, we would talk for hours about healing through nature.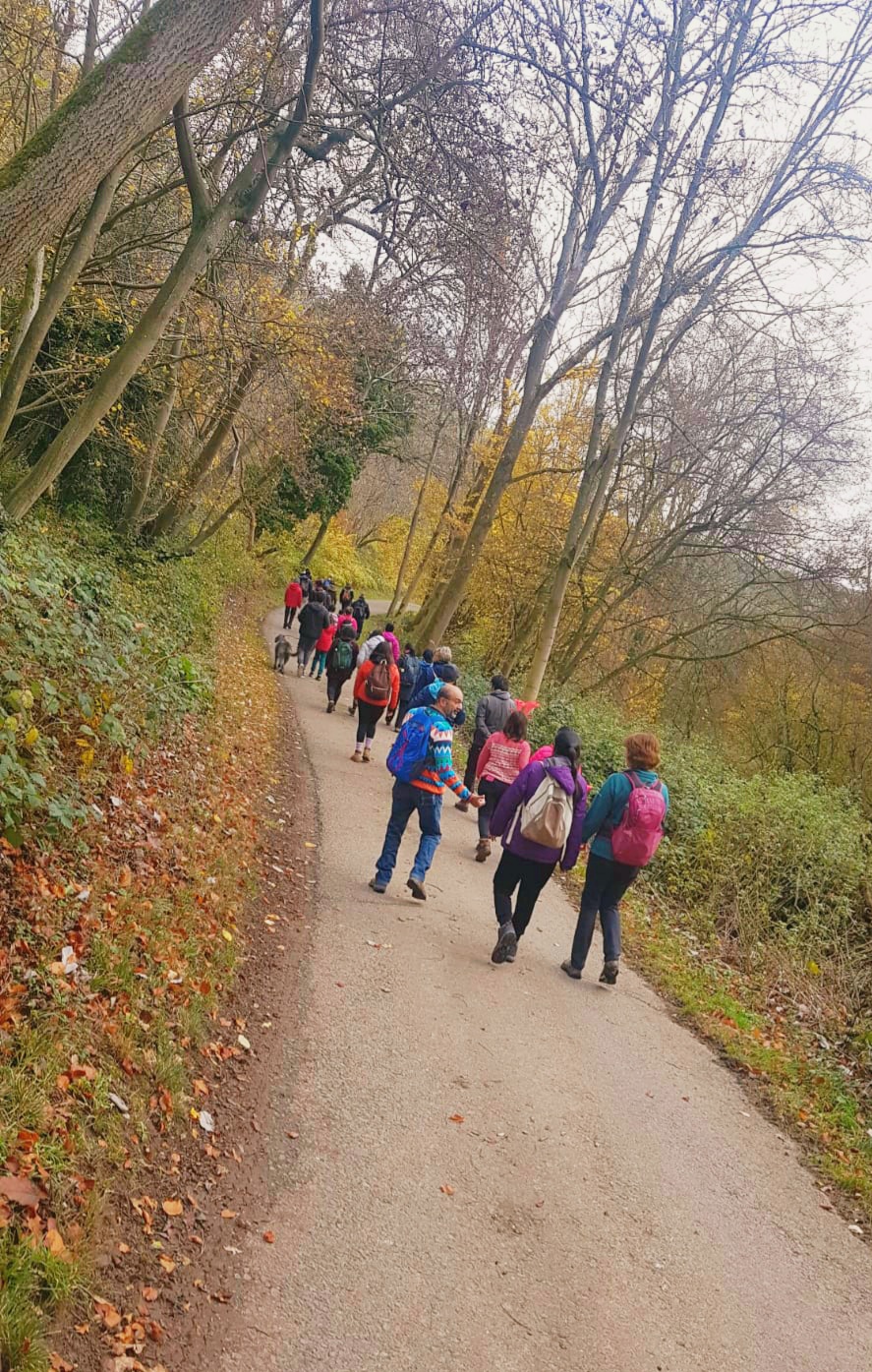 The walking group started to grow, and a community of strangers and friends connected organically, developing powerful webs of kind communities. New friendships flourished, and people looked forward to attending. I then connected online with people from the Chilterns AONB, leading to me to apply for a DEFRA Secretary of State Conservation Board Member role (see The Chilterns AONB – News and The Chilterns AONB – Dr Geeta Ludhra). I really enjoy this role and wish more POC would consider applying.
Today, Dadima's story is very much rooted in Mother Nature, Maa Dharti. As I look forward to becoming a grandmother this Spring, Mother Nature feels like the best space to be in with all that is happening around the world.
Which object did you choose from our collection?
I chose two objects: a mill stone, and a mortar. My two chosen objects link to Dadima's social enterprise name, rooted in the ancestral wisdom of our great grandmothers.
The mill stone reminds me of my mother-in-law's nostalgic foodstories of India, when she would grind chapati flour from scratch using her muscle power. I once ran a whole-school chapati making workshop in a primary school, and I shared her story and the importance of chapati flour (atta) in relation to the significance of wheat to farmers in India, and how the humble chapati is eaten by the rich and poor.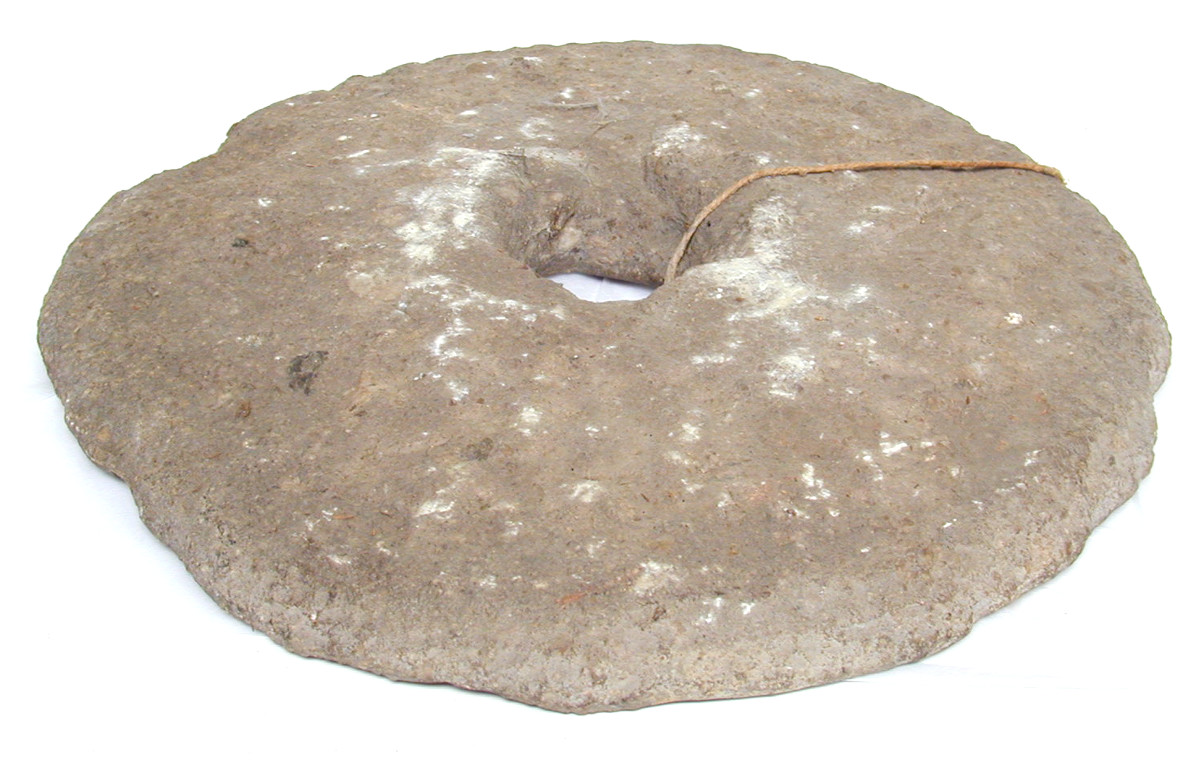 The mortar reminds me of one that I have in my kitchen today (my kitchen is called Dadima's Kitchen, by the way). My mother-in-law passed on her mother-in-law's mortar to me, which I still use today to crush whole spices for my Indian tea, just like she does. There's a culinary magic in the ritual of crushing tea spices, as it encourages us to slow down life. I feel like an Ayurvedic tea expert when I use nature's herbs to soothe my mind, body and soul. This usually happens on the weekends.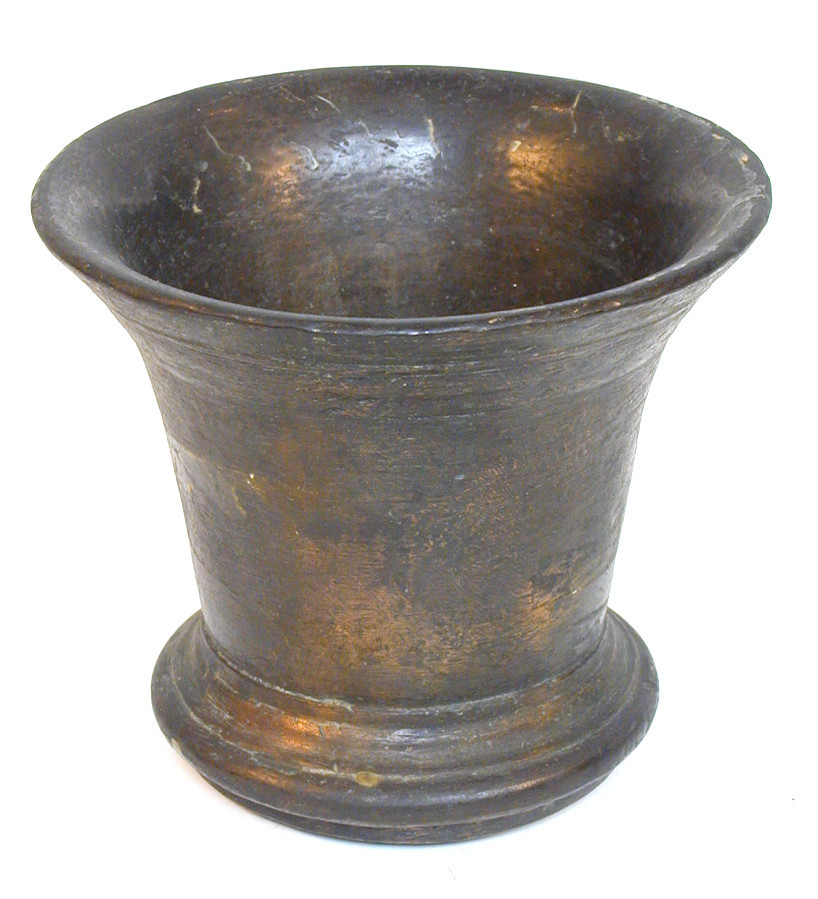 Thank you for reading this ninth entry of Changing Perspectives in the Countryside, and to Geeta for sharing with us her work, research, and love of the countryside.
We have one further Changing Perspectives post coming in the next few weeks. Until then, be sure to return to our blog or visit the online exhibition.
Share This Post :