Magical Lights in The MERL garden
Written by Danielle Eade.
In December each year, we run a family event at The MERL called Magical Lights. It is programmed to coincide with the Winter Solstice, and gives our local families a chance to celebrate the end of the school term with a calm but festive event that is not overtly Christmas-themed.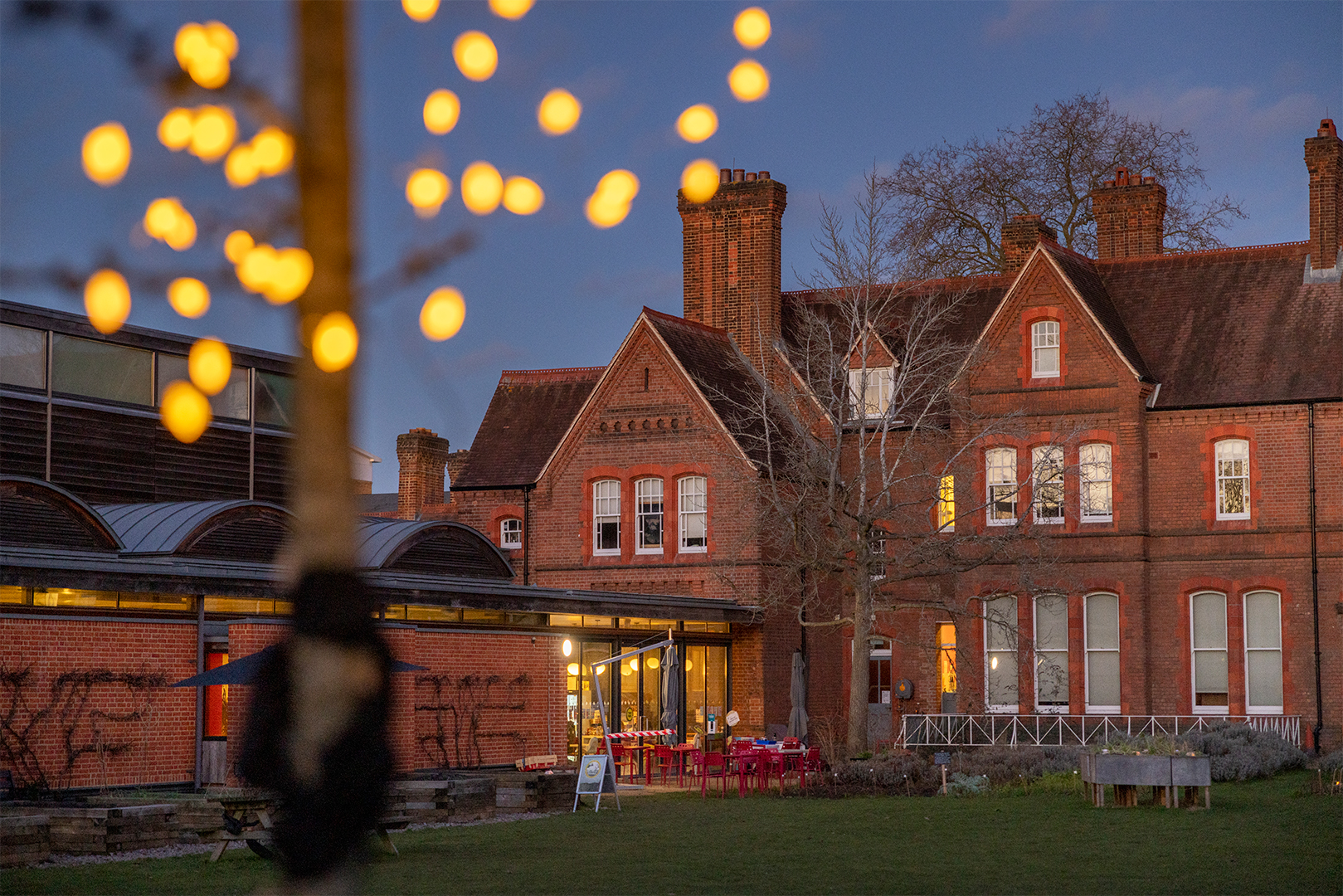 The Winter Solstice is the day that marks midwinter and has the least daylight hours out of any in the year. Throughout human history, it has been deemed an important occasion and many societies have celebrated and connected the day with spirituality and faith. In India, the Winter Solstice signals the start of a holy Hindu festival called Makar Sankranti. In China, it is still celebrated with the festival Dongzhe, during which families reunite and spend the longest night of the year together.
Sadly, last December, as we saw the fast spread of Omicron in the UK, we felt it would be wise for the event to be postponed. Our new scheduled date of 4th February fell during the week of Chinese or Lunar New Year, and our event team were hugely enthusiastic about the opportunity that this presented us with.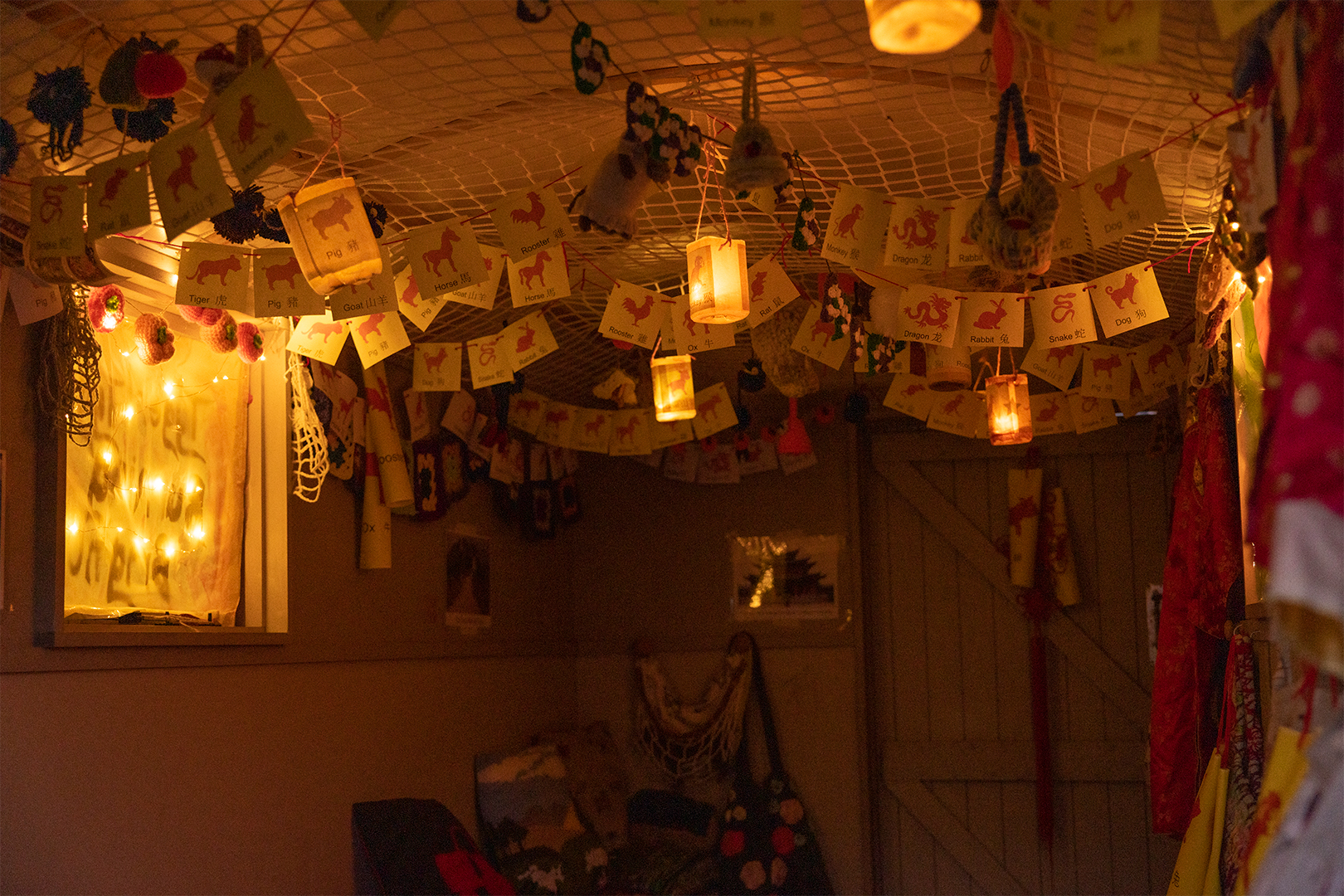 In East Asia, the passage of time was traditionally measured by the lunar calendar, based on the cycle of the moon and each year is named after an animal, derived from Chinese folklore. The zodiac animals follow one another in order and are repeated every 12 years: rat, ox, tiger, rabbit, dragon, snake, horse, sheep, monkey, rooster, dog, and pig. Our New Year event gave us the chance to celebrate the year of the tiger. Not a typically rural English animal, but we worked with what we were given!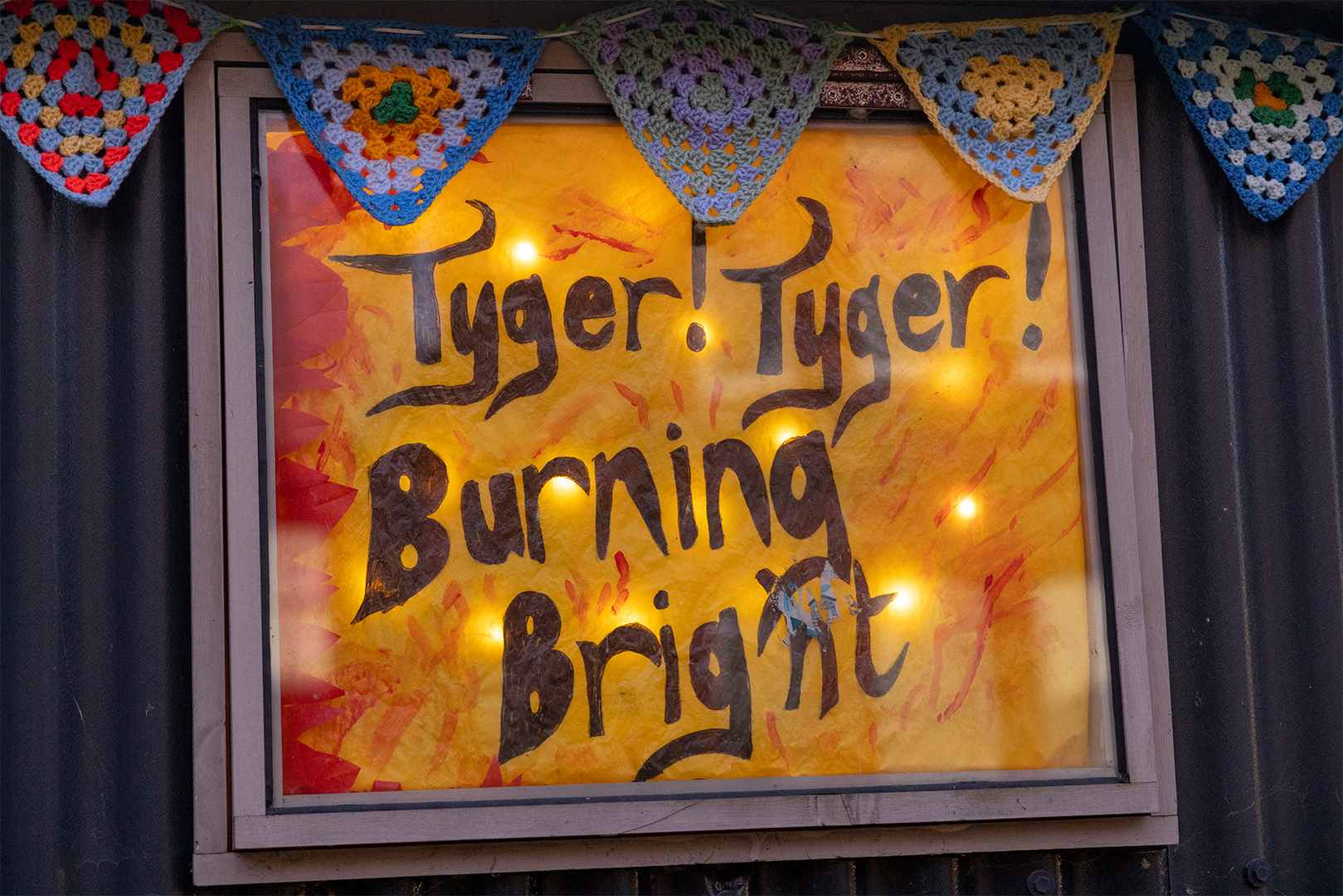 The ethos for many of our family events, such as Friday Fledglings, is to provide opportunities for families to be engaged with the outdoors and nature through a range of crafts, activities, and stories in the museum's urban garden. Many activities are inspired by the seasons and we make connections with the gallery themes and collections where possible. In previous years this event has included a gallery object trail on the theme of light and dark but during COVID times, we have moved all activity outdoors for our busier events to help make our visitors, staff and volunteers feel as safe as possible.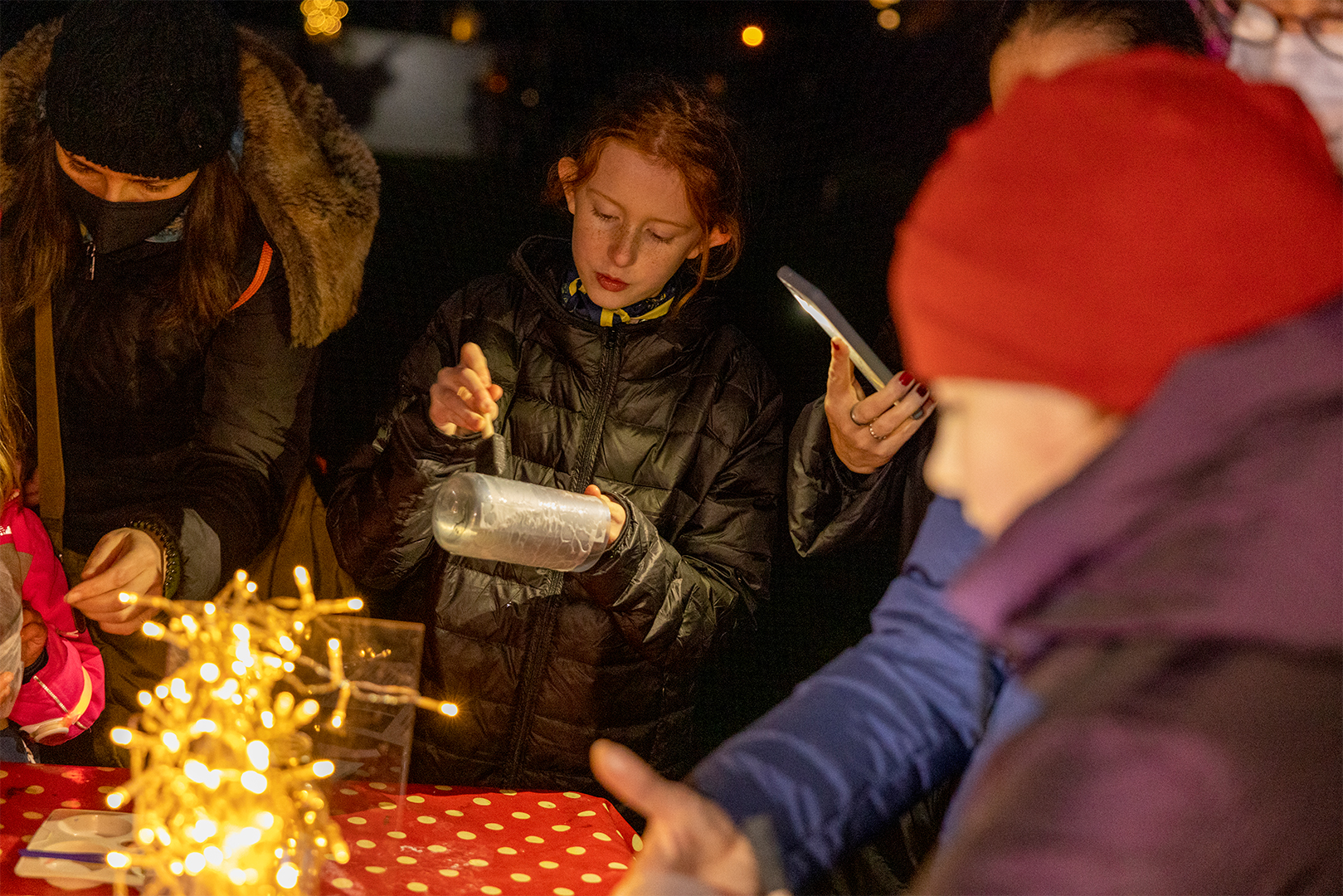 Before our visitors arrived, our wonderful team of staff and volunteers transformed The MERL garden with a range of lighting from LED tree uplighters to upcycled floating lily lanterns made from milk cartons by some of our University students at their 'Crafty Café'. We attempt to use natural or reused materials for as many of our crafts as possible and try to share these ideas with our visitors during the making process.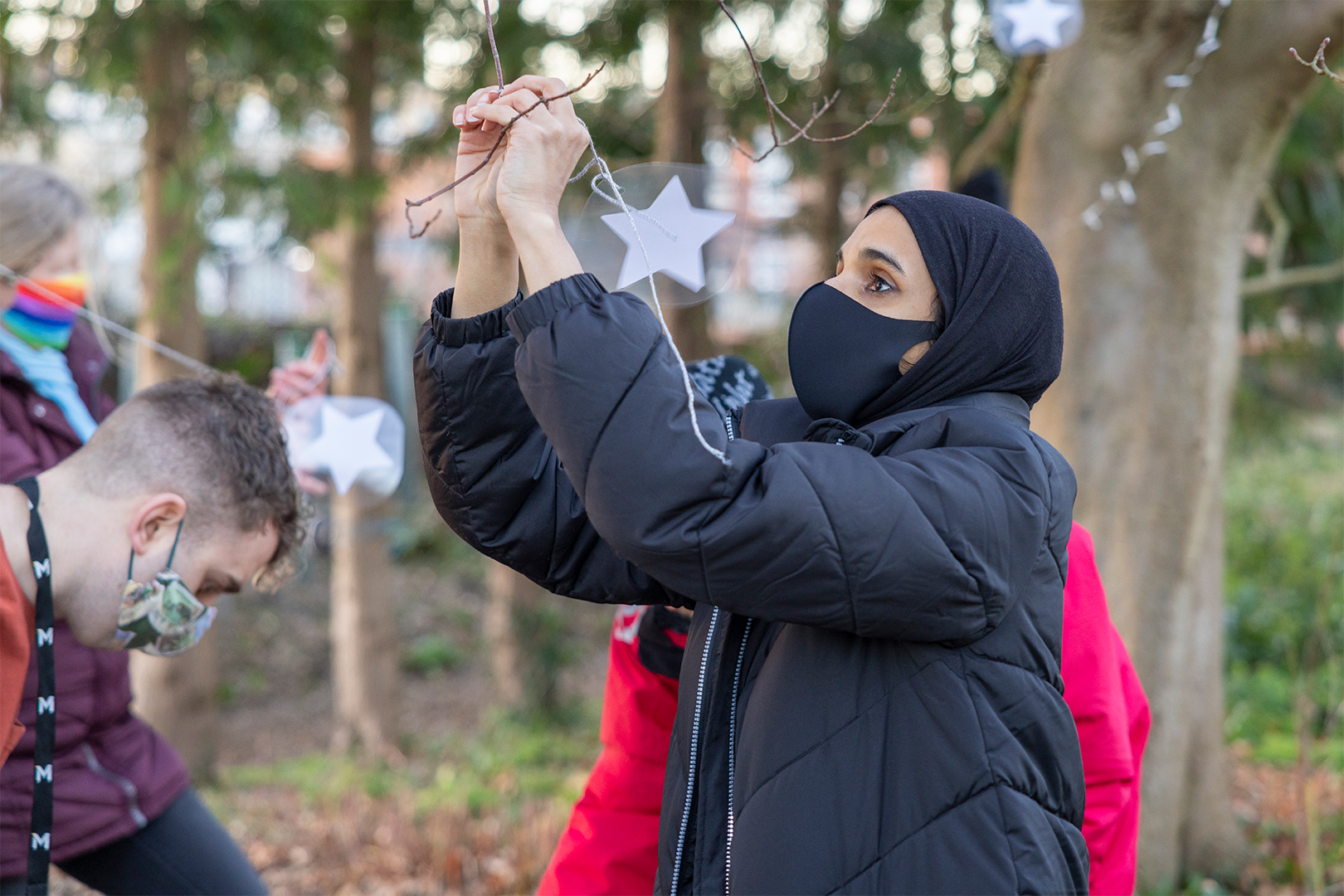 At the event, children were invited to join in with a range of hands-on crafts including making stained glass windows, decorated plastic bottle lanterns and woodland animal shadow puppets. They could then test out the puppets in our dramatically lit shadow theatre with some natural props, and we encouraged them to be as imaginative as possible with their story-telling skills.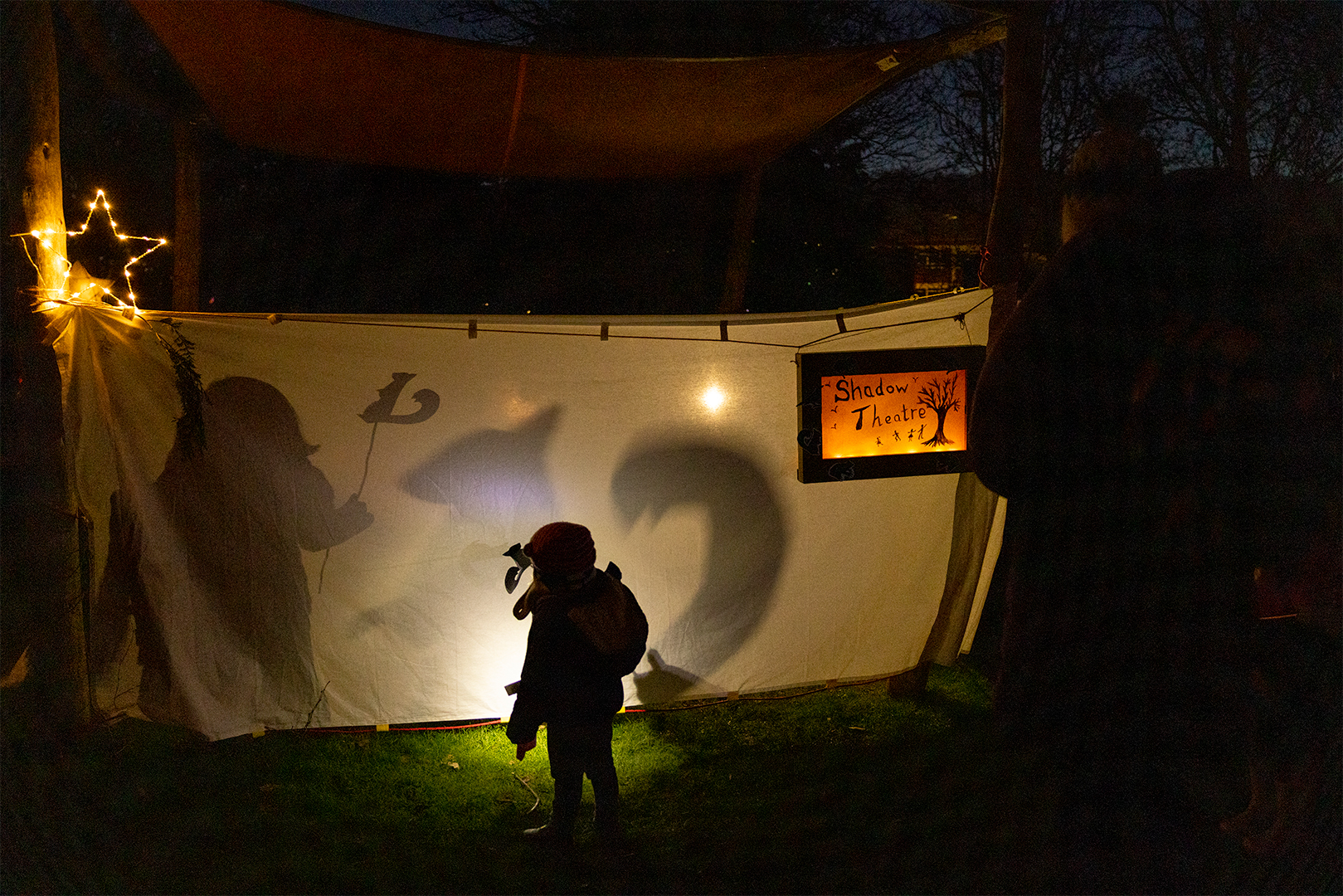 Our Shepherd's Hut was decorated with Chinese zodiac animal banners and children were encouraged to look for their own birth year animal. They also enjoyed a story about the Dancing Dragon under our beautifully lit mulberry tree and they could then follow the woodland animal trail by torchlight.
Finally, our families were able to make a nesting wreath using unwanted packaging fleece, willow and straw to take home and provide a natural habitat for their own garden birds as we eagerly await Spring.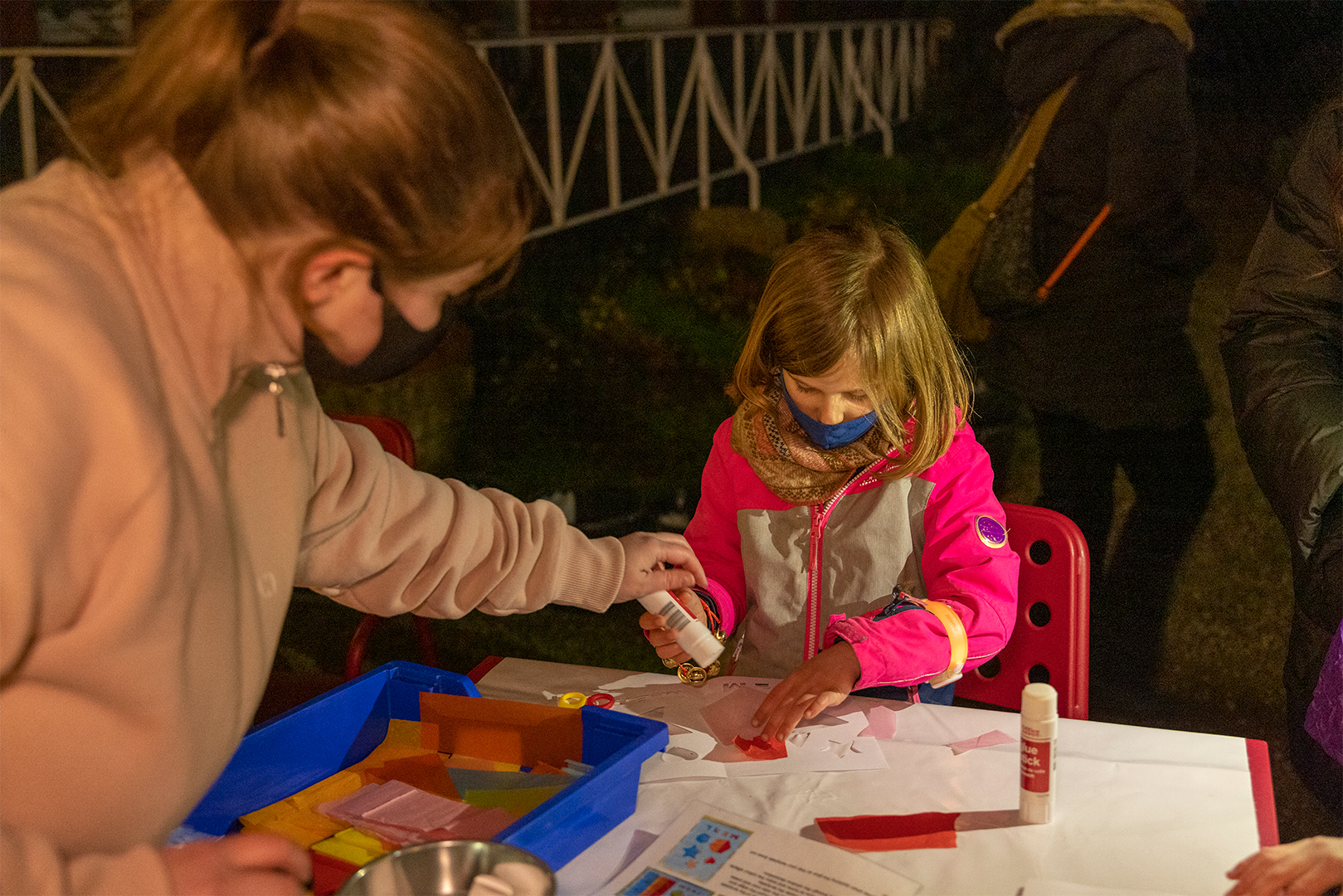 Towards the end of the event, we invited all visitors to assemble near our raised garden beds with their lanterns to follow the Tiger along the magical light trail circling the garden. The story we had shared earlier in the evening was based on a story called 'The Dragon's Dance' which is about a little boy who cannot join in with a class dragon dance because he is in a wheelchair. His classmates problem-solve and enable him to join in. The story was adapted and we told a story about a mole who couldn't join in with a Tiger Dance because he was unable to see properly and was worried about getting lost from the group.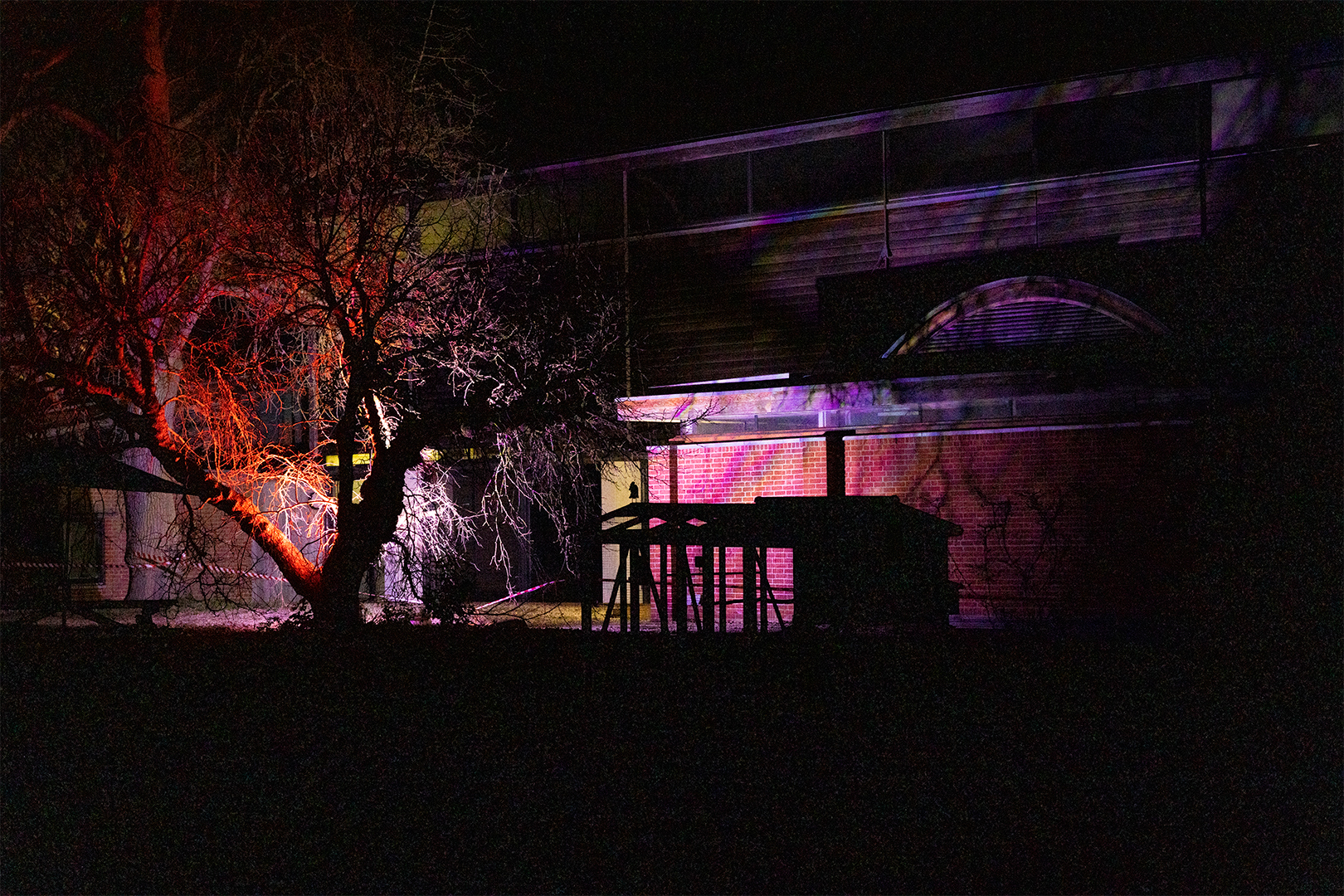 The other garden creatures and children made a plan to wear bells so that he can hear them and then he is able to join in happily. Our procession was led by some of the children and the little mole held on to the tiger mask as it travelled along. This really brought the story to life and provided an upbeat end to a wonderful event.
As we said goodbye, families were able to collect a thank you card take-home craft, featuring the gesture of 'thank you' in a variety of languages.
Learn more about everything for families at The MERL, or check out our What's On and see what's upcoming for you to enjoy. Visit our Volunteering page to find out about getting involved with our work and events.
Share This Post :