Changing Perspectives in the Countryside: Ped Asgarian
Written by Nicola Minney.
As part of The MERL's Building Connections project (funded by Arts Council England), we have sought to explore different stories and themes that live within our collection from the history of the English countryside.
As we researched a range of themes and topics—from LGBTQ+ rural experience to the history of migration—it became clear to us that there were many people whose stories, experiences and perspectives had historically gone untold within our collections.
So rather than looking back, we decided to look forward. We reached out to seven people who generously have shared with us their experiences—the good together with the bad—of what it is like to be a person of colour in the countryside: Dr Mya-Rose Craig, Ped Asgarian, Navaratnam 'Theeb' Partheeban, Dawood Qureshi, JC Niala, Zakiya McKenzie, and Dr Anjana Khatwa. We invited each person to explore our object and archive collections, choose an item to represent them and change the narrative of those objects for the future.
In this sixth Changing Perspectives blog, we spoke with Ped Asgarian about his life and work in the countryside. We discussed contemporary divisions between town and country, Ped's positive and negative experiences in rural spaces, and his incredible involvement with the Community Farm.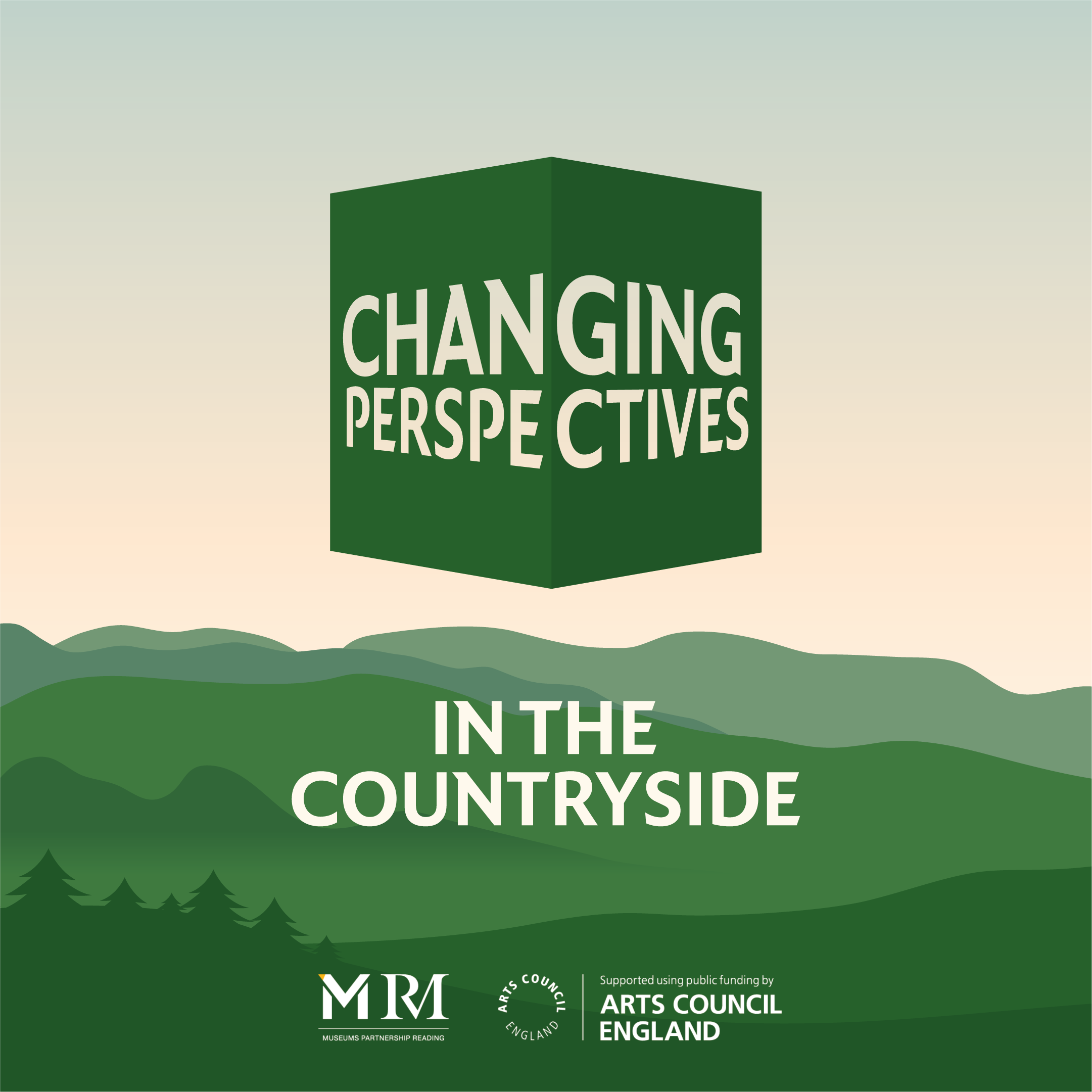 Ped Asgarian
(British/Persian. He/him)
Ped Asgarian originally studied environmental sciences at university, but spent the next decade mixing travelling with the operational and commercial management of small-to-medium-sized business in the food retail sector. Having spent seven years as managing director of The Community Farm—a CSA and social enterprise working to revolutionise and innovate the food system for the betterment of people and the planet—Ped then assumed the position of Director of Feeding Bristol. Ped is also a founding member and sits on the board of Bristol Food Producers, an organisation aiming to upscale local food production and distribution.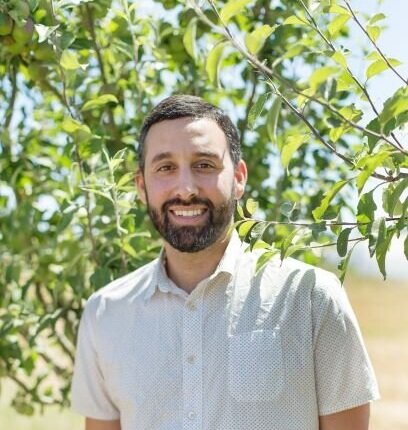 What is your connection to the countryside?
PA: My connection to the countryside is primarily through work. I grew up in Bath which I suppose is a city! For the majority of the last decade, I've been working on a community farm, a social enterprise, in between Bristol and Bath.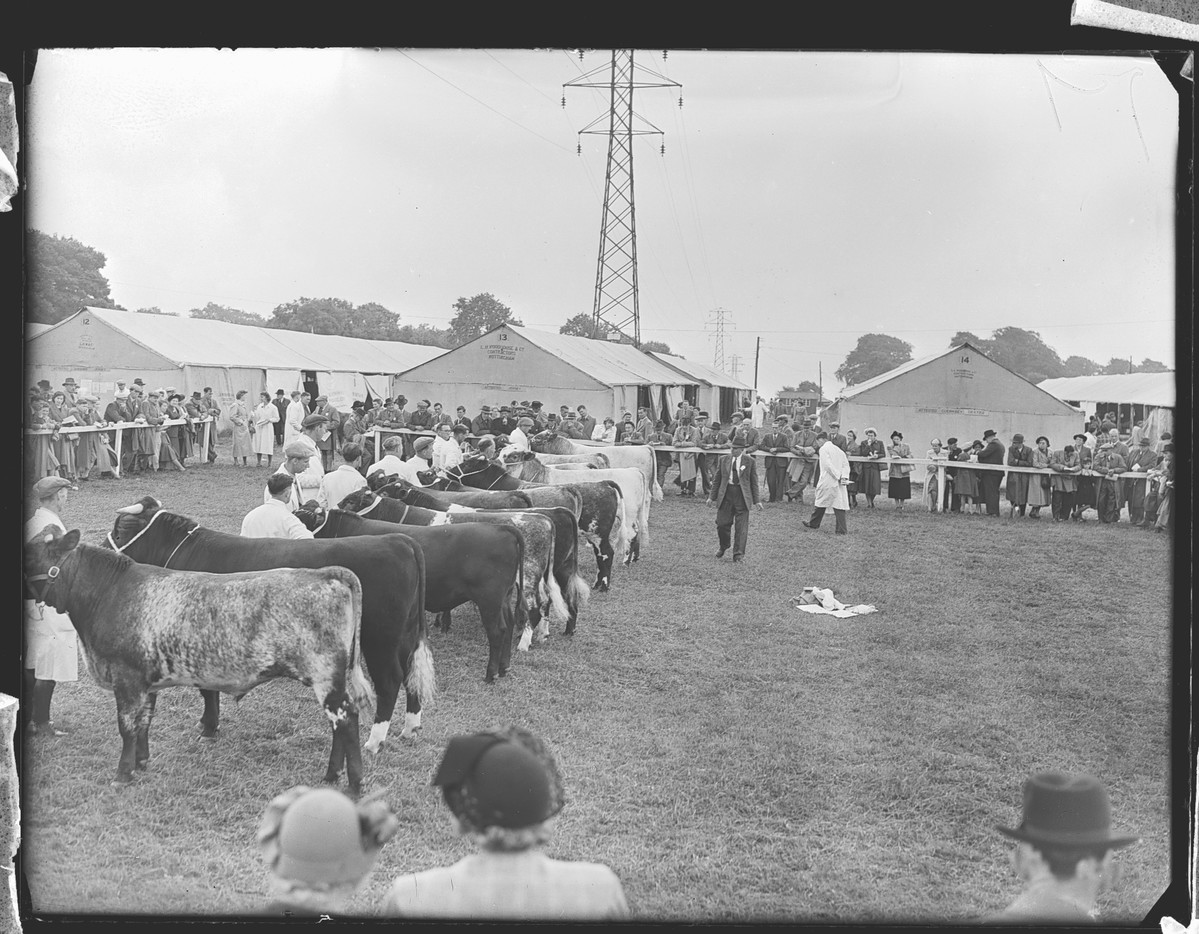 What inspires you about the countryside?
I think probably nature is the biggest thing. Nature, biodiversity – I did environmental science in my first degree at university, so that probably explains why!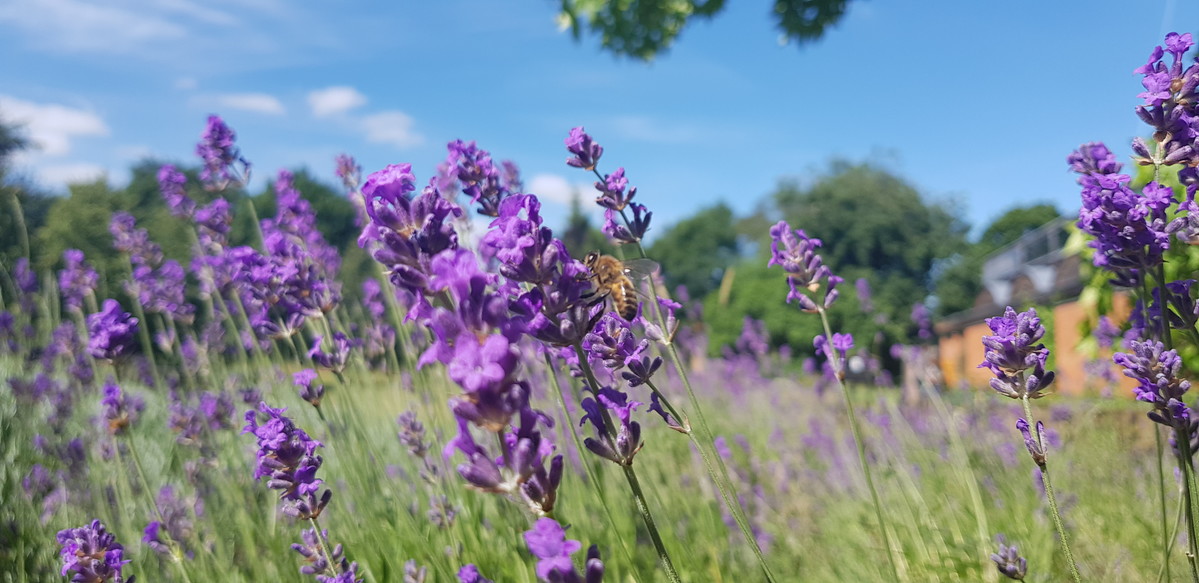 What do you wish people knew about the English countryside?
I know a lot of people never really get the chance to experience it properly, and I wish more people knew about the peacefulness and the beauty of the countryside.
There are probably a lot of negative aspects of the changes that have happened over the last forty to fifty years in the countryside that I think people don't really know about. Things like mass migration to cities, as a consequence of a lack of investment in jobs and infrastructure. That real lack of care has really hit it, and has begun making the countryside a bit of an exclusive place for people who can afford to live there and work remotely.
The impact that has on land prices and housing prices can be quite negative, and that forces a lot of young people away. Another issue is the sheer impact of the intensification of farming, and the loss of smallholdings. The problems caused for nature, biodiversity, flora and fauna has been really awful.
Where is your favourite place to be?
I'm not sure if I could tie it down to a specific place. There are obviously amazing locations like the Lake District which are just phenomenal, but more generally I'm a big fan of meadows and fields.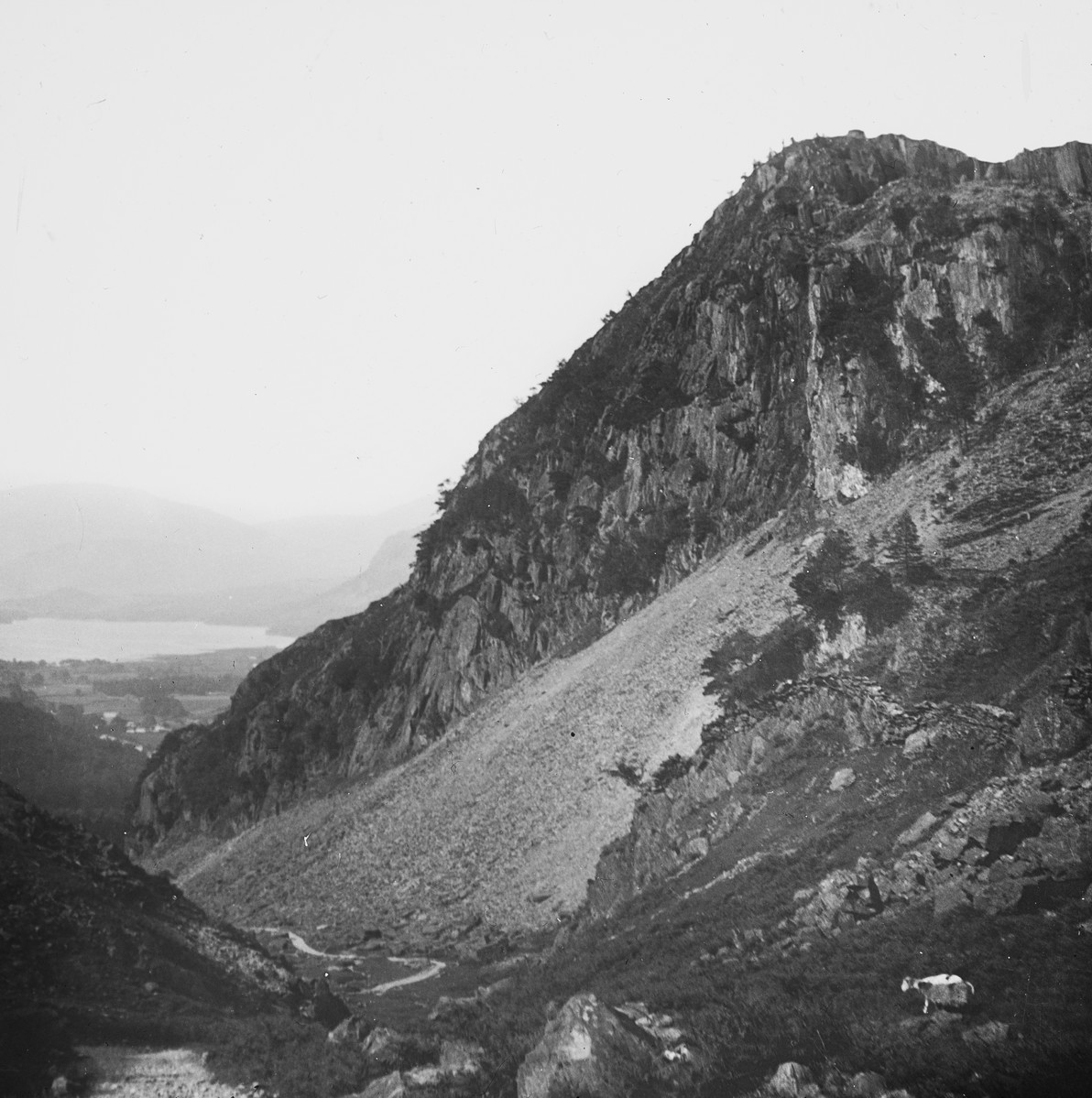 Undulating hills, old English fields with old brick walls and hedgerows are amazing, I think. I love being immersed in nature with that kind of scenery somewhere really beautiful. I realised while travelling there's a particular kind of green to our countryside that you don't get anywhere else. I think it's really beautiful. I like to be amongst that.
What is your experience of living, working in, and visiting rural areas?
My main experience of working has been running a community farm, and that was an interesting experience. It was in a particularly affluent part of the countryside. The positive was being in nature every day, and I came to take that for granted. Now that I don't work there, the privilege I had of being able to go out and work there every day, the birdsong every morning, the views over the Tew Lake and Tew Valley, is much clearer to me. Being immersed in nature is just something you get used to after a while.
I've never lived in the countryside but it's the same for visiting rural areas. You get a snapshot of what it's like and that's really nice in those picturesque environments. It's bit different when you're in built-up areas; it varies depending on what part of the country you're in.
In parts of Wales, North Wales, you're met with the negative impacts of the 80s and Thatcherism, and its consequences on our countryside and the lives of its communities. You go through towns and you're quite shocked at the level of dereliction that's there. That can be shocking if you don't expect it, as it's set amongst such beauty.
I think as a person of colour in the countryside (much more so than in cities), it becomes very apparent that you are not a white person. That in itself can feel quite isolating and exclusionary when you become aware of it, time and time again wherever you go to rural locations. Being in the South West in particular—going down to Wales, Cornwall and Devon, even where I was working in the Tew Valley—there are very few people of colour around. Farming itself is a very white-led industry. Generally, the only people of colour you get are those who are working in the fields. That can be quite a negative experience itself. And there are also, to get a bit cliché, backwards views, certainly around race and racism. There are some institutional views that are not always pleasant.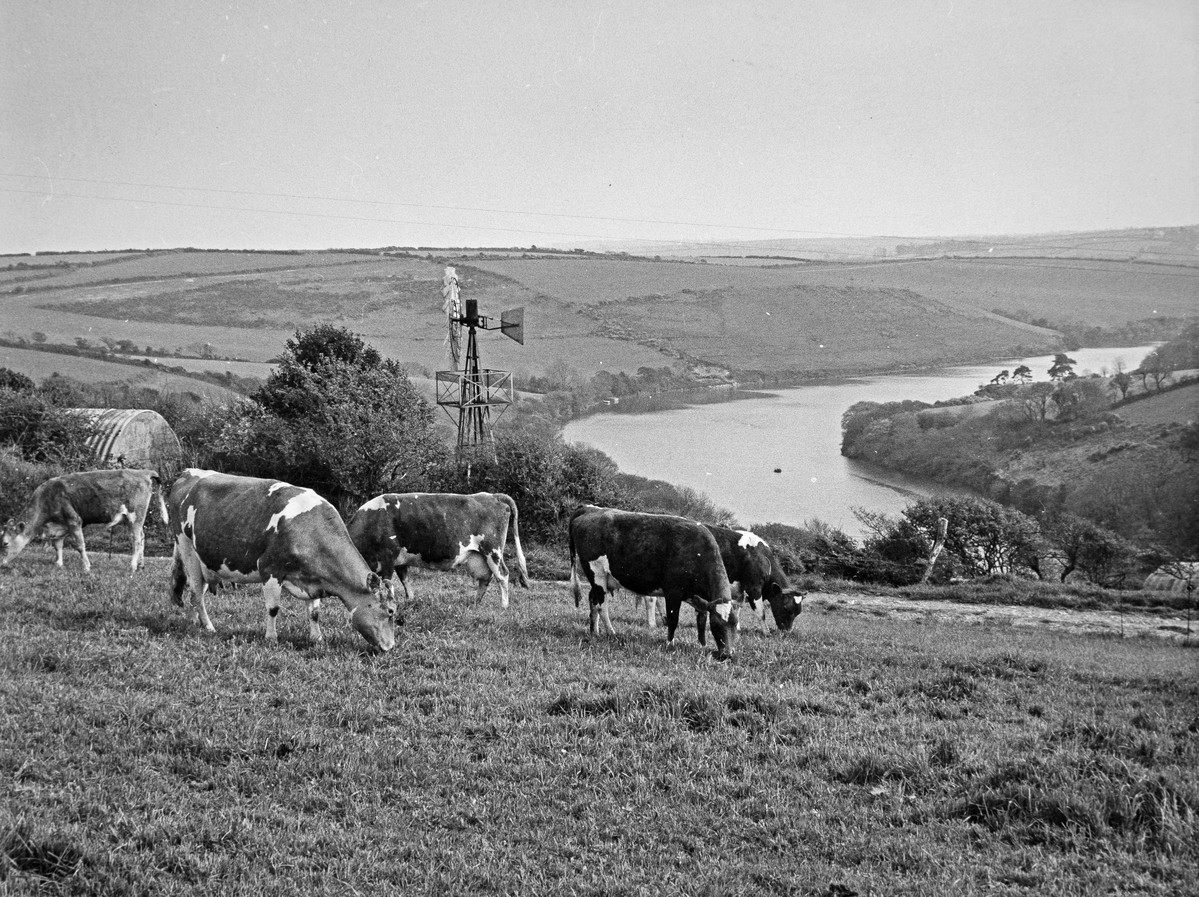 How important is rural community to you?
It's incredibly important because it's been so neglected. That's what makes it more important in many ways. We've touched on the areas of rural decimation and isolation. It's impacted the way people live, and the opportunities for young people out there. It's also impacted the way that people desire. People don't look at rural areas and think, 'look, I can go there, there are job opportunities there, I can live there'. That can be quite restricting.
Many young people end up living in cities. And from a political perspective as well, that impacts on voting. You see it now: how certain cities vote one way, and rural areas vote another. There's massive segregation of people, ideologies and thoughts. It's almost like reverse gentrification (which isn't quite the right phrase, at all). In cities, you get gentrification where they go to areas and take away social housing and give it to property developers who make 'affordable' housing, and they gentrify the place and split up communities. In rural areas, you get segregation that's caused as a consequence. You get the segregation between those who are rich and live in the countryside and those who are poor who are forced to live in the countryside because they don't have any other choice. The way they live can be quite a shocking juxtaposition in a very small area as well, and we don't always see that. There are lots of issues to address which have been ignored in the countryside.
Certainly from my experience, food and farming, smallholdings and community farming have a huge part to play in providing some social glue. It's very important and is maybe something that needs to be worked on. There are positive impacts. If you start strengthening rural communities in some of the rural counties, where you've got maybe one or two cities in those areas, then they can become stronger commuter areas, little towns that support the country by providing jobs, local infrastructure and a stronger local economy. That's really the sort of thing that we need to focus on more.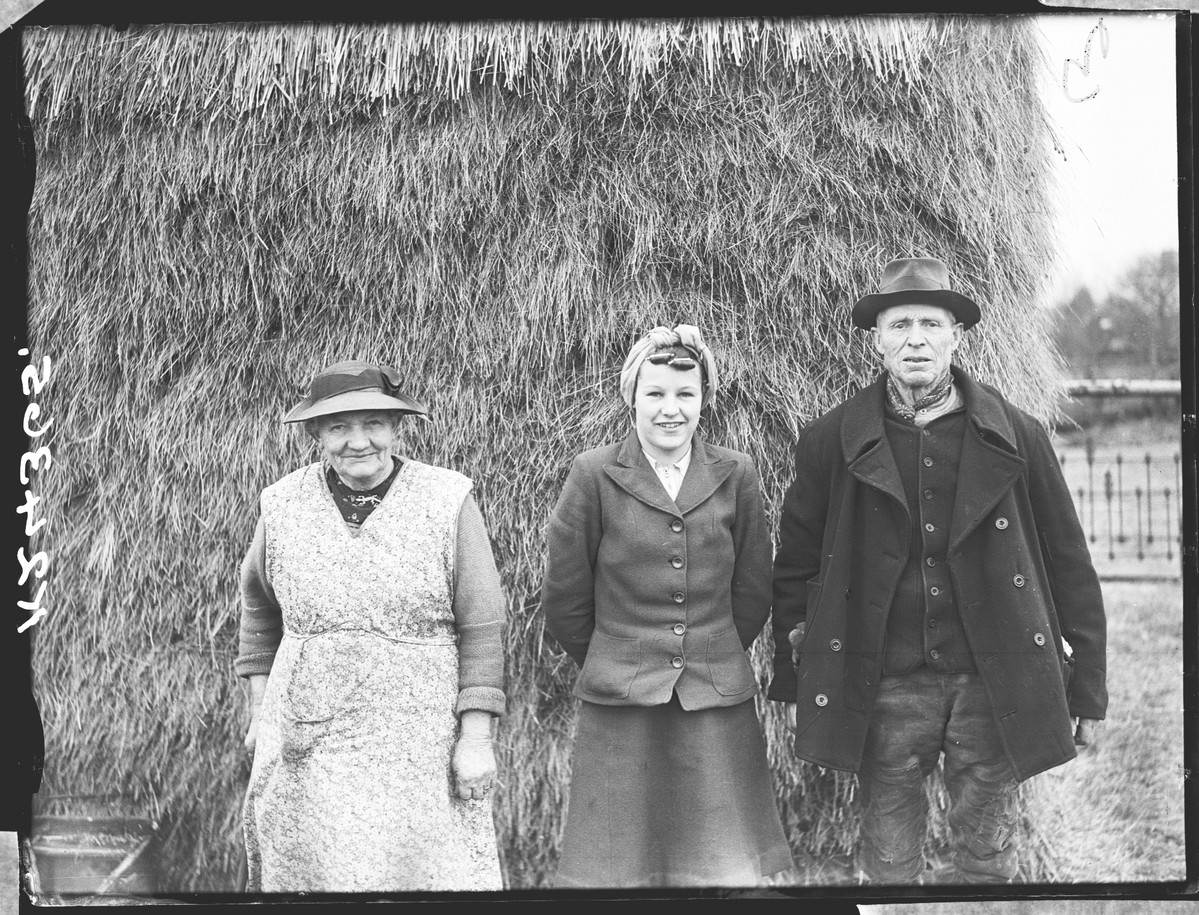 Please tell us more about the Community Farm?
Community Farm is a social enterprise. It was conceived as an idea of really addressing issues in the food system. There was a report in Bristol in the late 00s which highlighted that only about 5% of food consumed in Bristol was coming from local sources. The vast majority was coming from supermarkets. Community Farm was an idea that came about as a way of addressing some of these issues.
The project was designed to connect local organic growers, providing them with a route to market, increasing the amount of produce they were growing, and finding them a stable income. It was also a way of getting people to reconnect with nature; getting away from the idea of a farmer with a shotgun telling you to get off his land, and instead telling people 'get on our land'. The idea was that by getting people there, they would get their hands in the soil, they would be involved in the growing.
It wasn't a huge farm. It was only 15 acres, and there's only so much you can grow off 15 acres. It barely even makes us a smallholding really. But it was a way of bringing people together, a way of teaching people about the soil, about the earth, about nature, growing organic and trying to aspire towards agroecological principles.
It also provided education for children. We had 'pick and cook' sessions, where children would come and pick broccoli and eat broccoli and courgettes. If a five-year-old goes home and says 'mummy, daddy, I want to have courgettes tonight' it can be quite life-changing. And then there's also social therapy using horticulture; using the land, the soil as a way of healing so that it doesn't have to be through prescription drugs. If people suffer from low=level mental health issues, using nature to inspire, help and heal is important.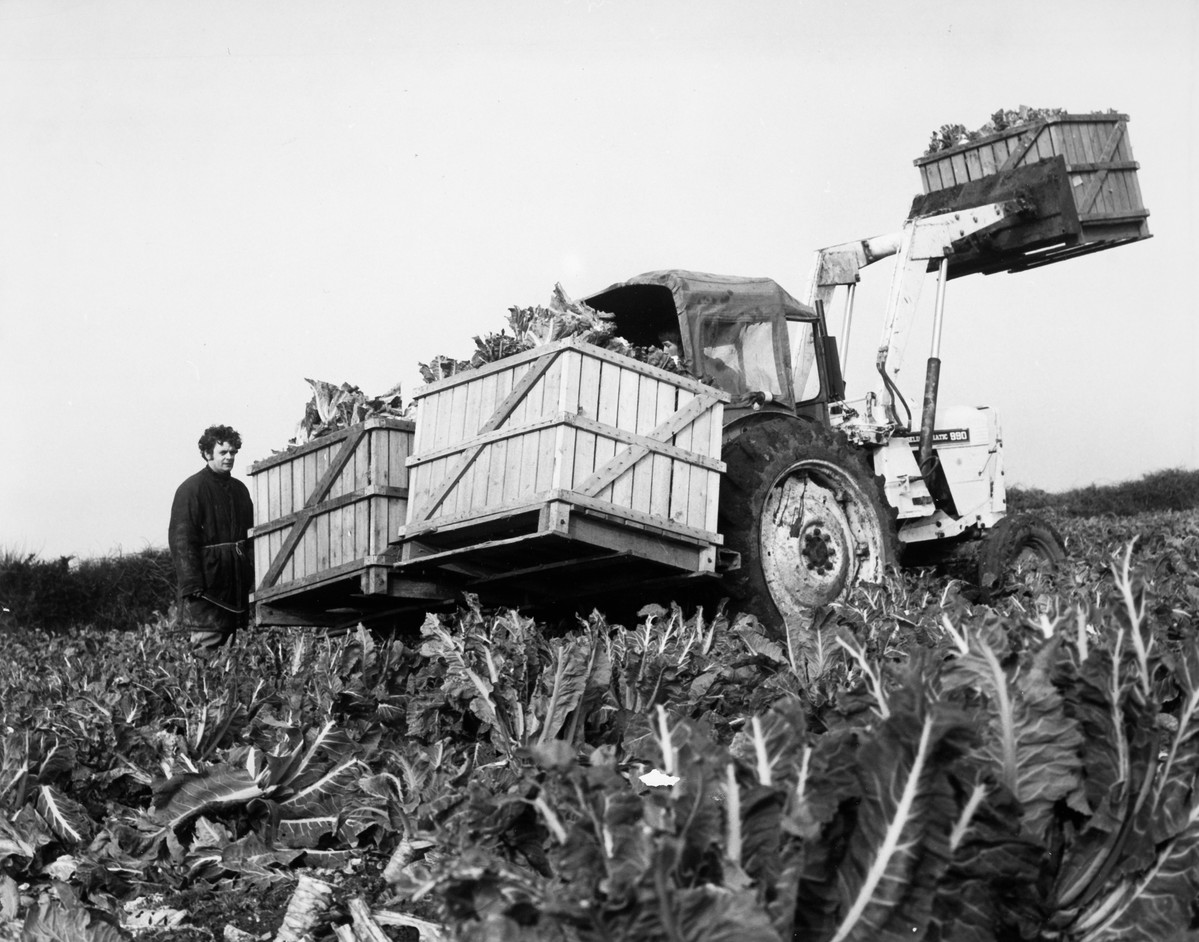 This was just over a decade ago now. My role as Managing Director was to try and make it all work. I came in a few years after it had started and we were in a bit of a rocky place. Over the last seven years, we've been working on the business to start with, on this box scheme we had and working to increase the sale there, and then managing how we're working, creating a strong team on the field as well as in the warehouse, and bringing it all together with one direction and a stronger strategy.
That was my role, along with working with the board and all the wonderful, amazing staff. We all owned it. It was all about co-creating, collaborating, building a strong way of working together and looking after each other. It was an absolute joy to work for. The organisation is still nowhere near its potential, and it's still strongly moving in the right direction with the team that are there.
There were loads of really difficult challenges. Small-scale farming isn't the most lucrative of industries to be working in. We're doing it in a way that's minimising the level of mechanisation. Running a volunteer organisation is really important to us and it's never something we thought of not doing, but actually there are extra costs that come with that, like volunteer coordinating and trying to make sure the volunteers have a good experience, which is incredibly important. It's not like running a farm with modern slavery principles and the way you might treat migrant labourers. The farm had values, and it costs more to do that. So it took a while to get us on to a strong footing, but now they're in a strong position to move forward, which is why I felt my work was done and it was time to move on to something else. There were many challenges but we worked through them together as a team, and that made us stronger as a consequence.
Which object from our collection did you choose?
I chose this pitchfork from The MERL object collection.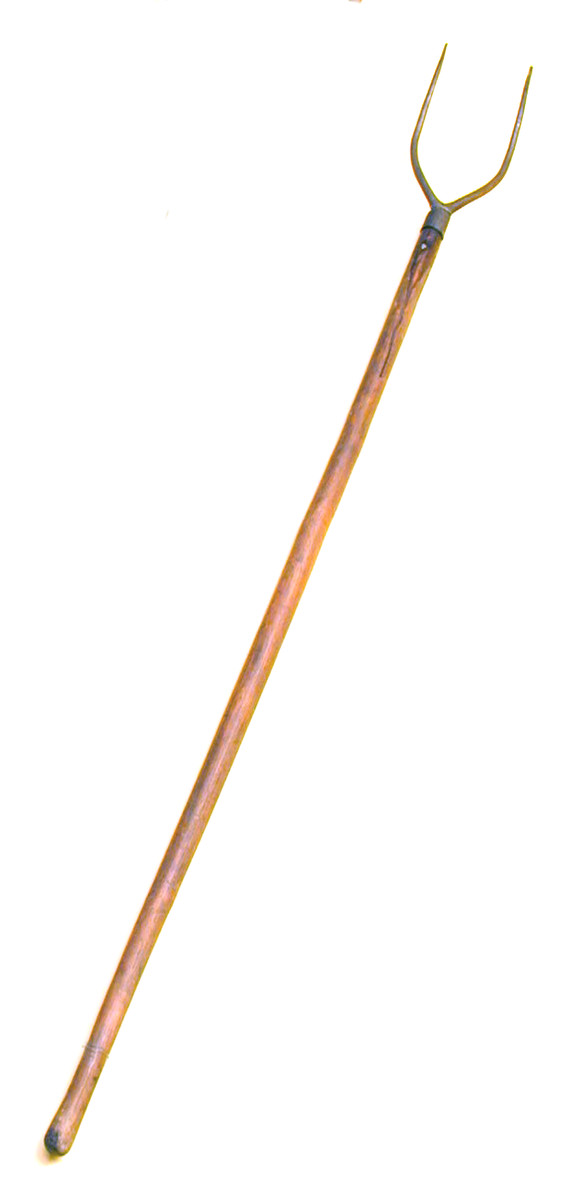 Whilst it is related to farming, it also represents some of those stereotypical representations of fear and being chased away. Speaking as a person of colour, that speaks to me a little bit. It also links to the pitchfork revolution and the Monmouth rebellion of 1685 near Bath, so it ties into a bit of local history as well.
Find out more
Thank you for reading this sixth entry of Changing Perspectives in the Countryside, and to Ped for taking the time to speak with us and share his experiences.
Read more Changing Perspectives conversations every Thursday, in the online exhibition or right here on our blog.  If you're a person of colour interested in sharing with us your experiences, work or life in the English countryside, we would love to hear from you. Please reach out and contact The MERL's Nicola Minney via email.
Share This Post :