Changing Perspectives in the Countryside: Dr Anjana Khatwa
Written by Nicola Minney.
As part of The MERL's Building Connections project (funded by Arts Council England), we have sought to explore different stories and themes that live within our collection from the history of the English countryside.
As we researched a range of themes and topics—from LGBTQ+ rural experience to the history of migration—it became clear to us that there were many people whose stories, experiences and perspectives had historically gone untold within our collections.
So rather than looking back, we decided to look forward. We reached out to seven people who generously have shared with us their experiences—the good together with the bad—of what it is like to be a person of colour in the countryside: Dr Mya-Rose Craig, Ped Asgarian, Navaratnam 'Theeb' Partheeban, Dawood Qureshi, JC Niala, Zakiya McKenzie, and Dr Anjana Khatwa.
We invited each person to explore our object and archive collections, choose an item to represent them and change the narrative of those objects for the future.
In this fourth Changing Perspectives blog, we spoke with Dr Anjana Khatwa about her work in the countryside, her passion for Earth science and geology, her experiences as a person of colour in the countryside, and the challenges ahead in ensuring that the countryside is a more accessible space for everyone.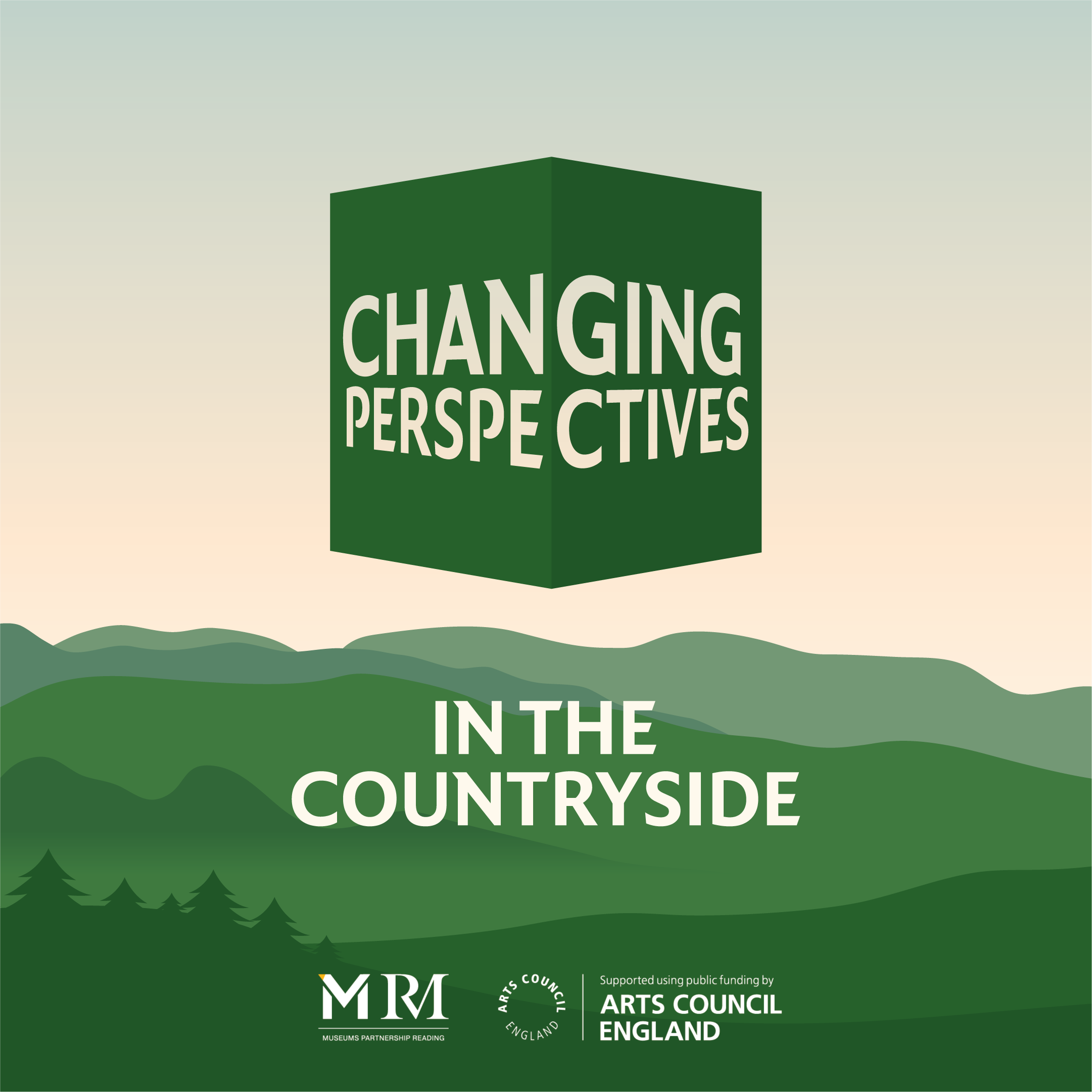 Dr Anjana Khatwa
(British/Asian/Indian. She/her)
Anjana Khatwa is an earth scientist, presenter, and advocate for diversity in the geographical, geoscience and nature conservation sectors. As part of the Jurassic Coast World Heritage Site team, she helped to set up a sustainable education programme to engage the community with the geography of their land. She uses her passion for science to broaden the reach of geography in the modern-day. Anjana is a self-professed 'time traveller' using clues locked away in rocks, fossils, and landscapes to reveal the hidden mysteries and stories about ancient life on earth, weaving her identity as a South Asian woman proudly into her work.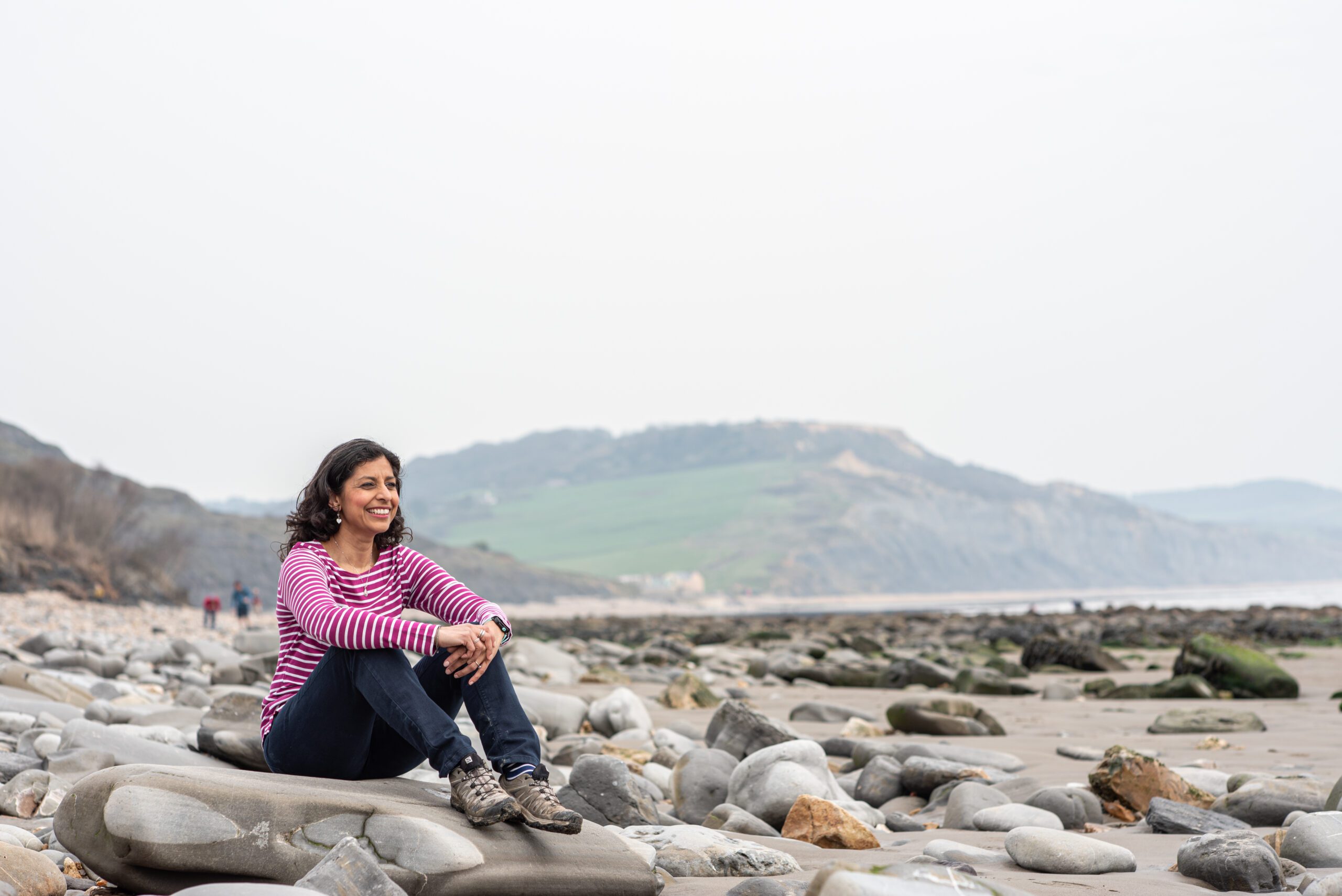 What is your connection to the countryside?
AK: Growing up I didn't have much connection to the countryside. I grew up in Slough and my family home is right in the middle of Slough, so my engagement with the countryside was what I saw on television, maybe a few David Attenborough documentaries, but they were always of other parts of the world, so my knowledge of the British countryside was extremely limited. There was the odd family holiday when we went to the coast, trips to places like Portsmouth and if we did go, it would be three families together.
In terms of rural Britain, my first experience was when I was 18, going on a geography field trip for A-Levels. My teacher took us to Bala in North Wales which was a huge shock. I had never been anywhere where you could smell farmland and animals. Before I went on the trip I didn't have any waterproofs, walking shoes, rucksack anything! There was a real barrier to the knowledge of the things I would need to go to the countryside.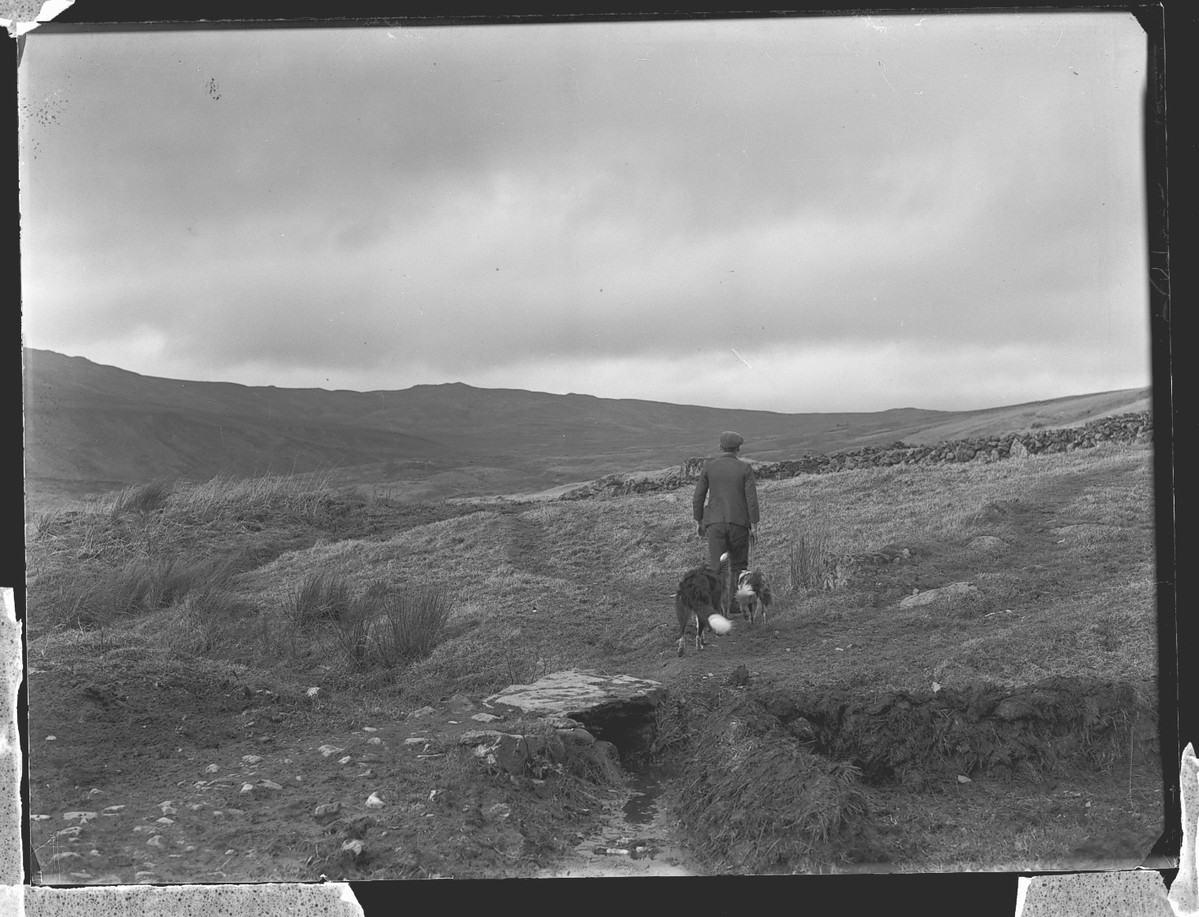 When I got there I loved it. Once I got over the shock of the smell it was amazing. Seeing things like waterfalls, lakes, sand dunes and glacial till blew me away and made me want to study geography because it is amazing!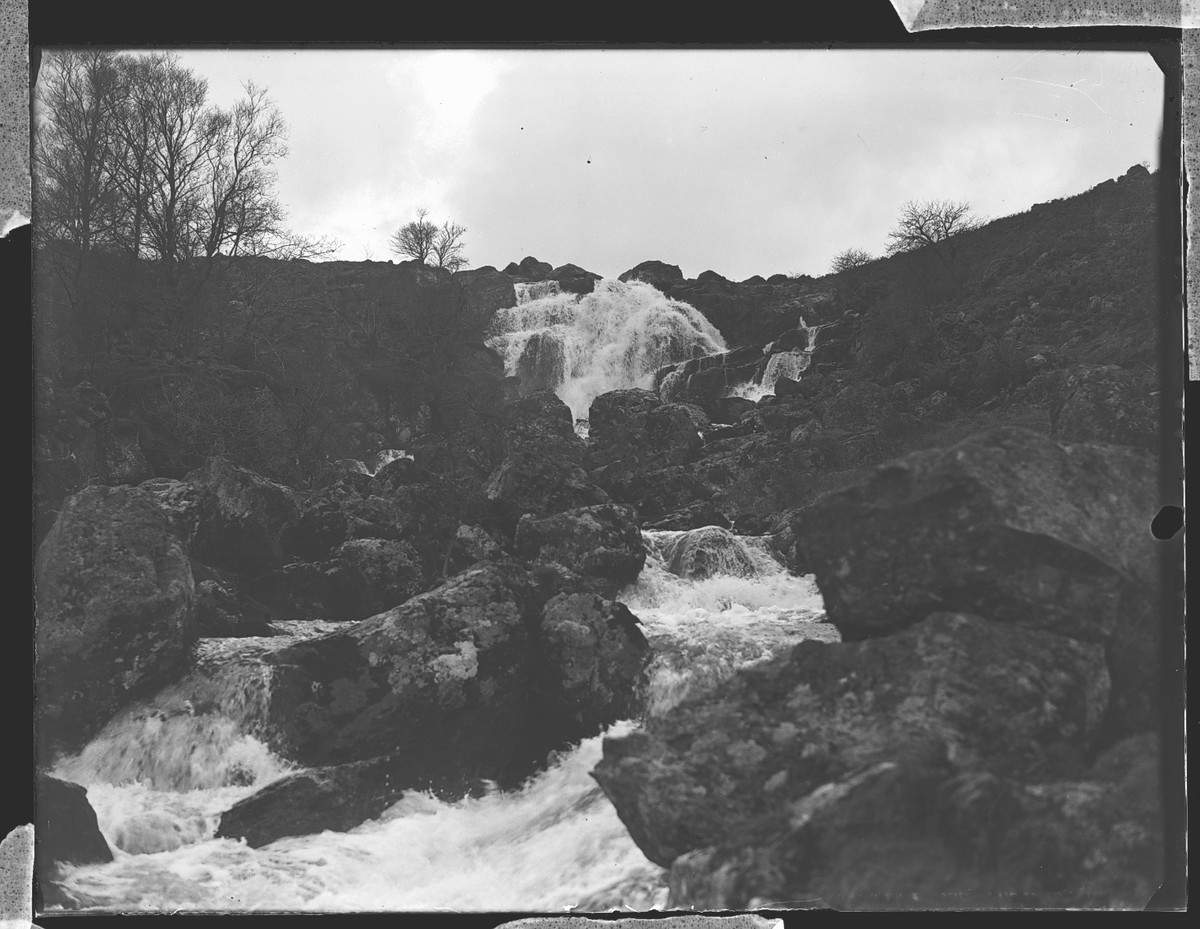 What inspires you about the countryside?
My journey and engagement with the countryside started at 18 and it never stopped after that. I wanted to study geography and I found natural landscapes amazing.
Prior to my trip to Wales, I went to Kenya where my family are from. We drove from Nairobi to Mombasa and we came across this National Park and we walked over an ancient lava flow. At 11 years old it changed my trajectory from astronaut to wanting to study the earth.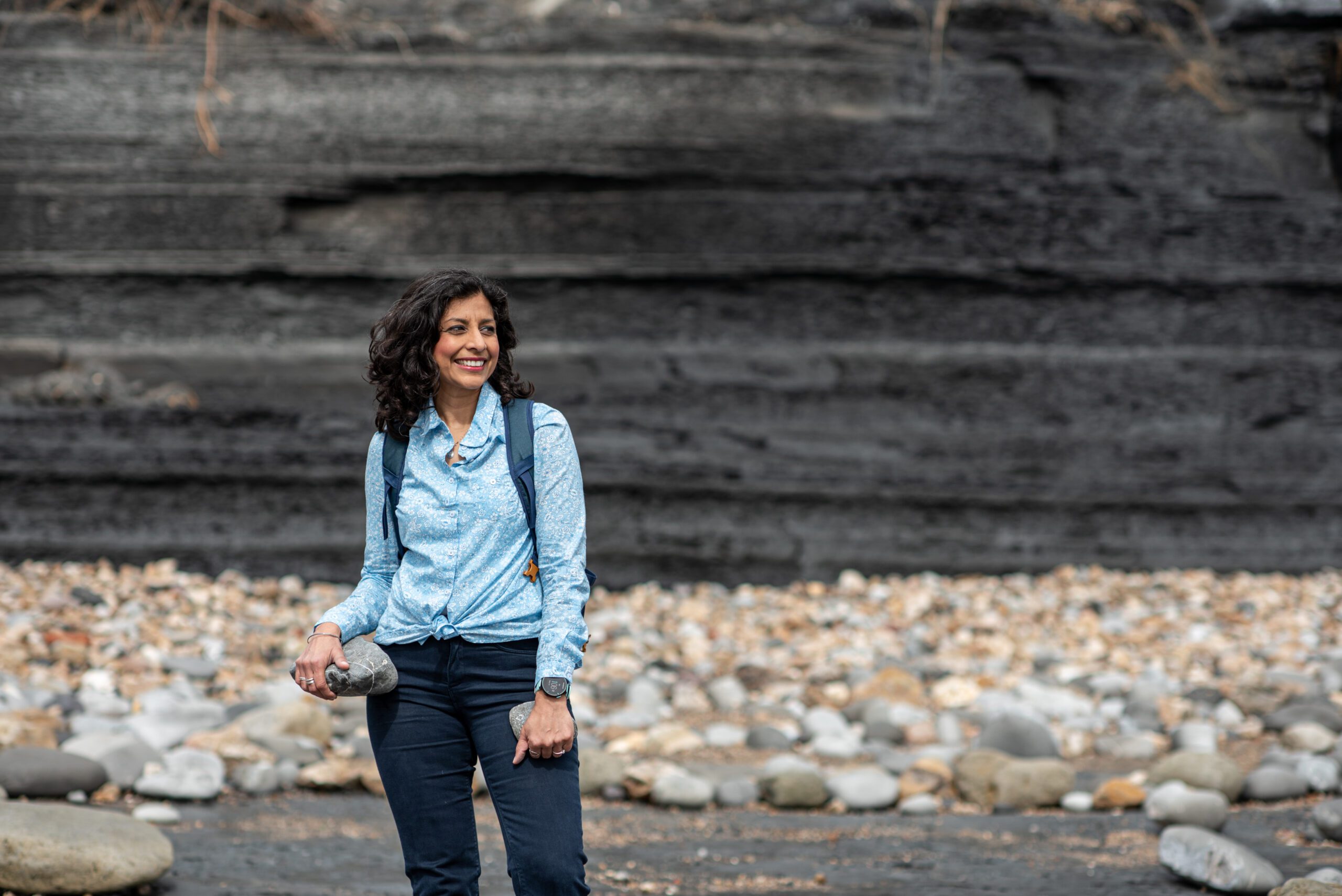 I have an immense joy when being part of the countryside, because I understand the nature and that it is built upon (i.e. the rocks under my feet) that connects me in a really powerful way to the area I live and places I visit. Being able to decode the clues of the landscape gives me a real connection to the countryside.
What do you wish people knew about the English countryside?
From my perspective as an Earth Scientist and as a presenter on television I would love people to know and understand the amazing story of the rocks under our feet. The fact that without these rocks, the beds of chalk, limestone, clay or even volcanic rocks we would not have the landscape or countryside that we have today.
We wouldn't have the grasslands, trees and wildlife without these rocks. Everything about the countryside is dependent on the rocks that sit underneath the soil, and I would love for people to know and make the connection that the nature they see all exists because of the rocks beneath.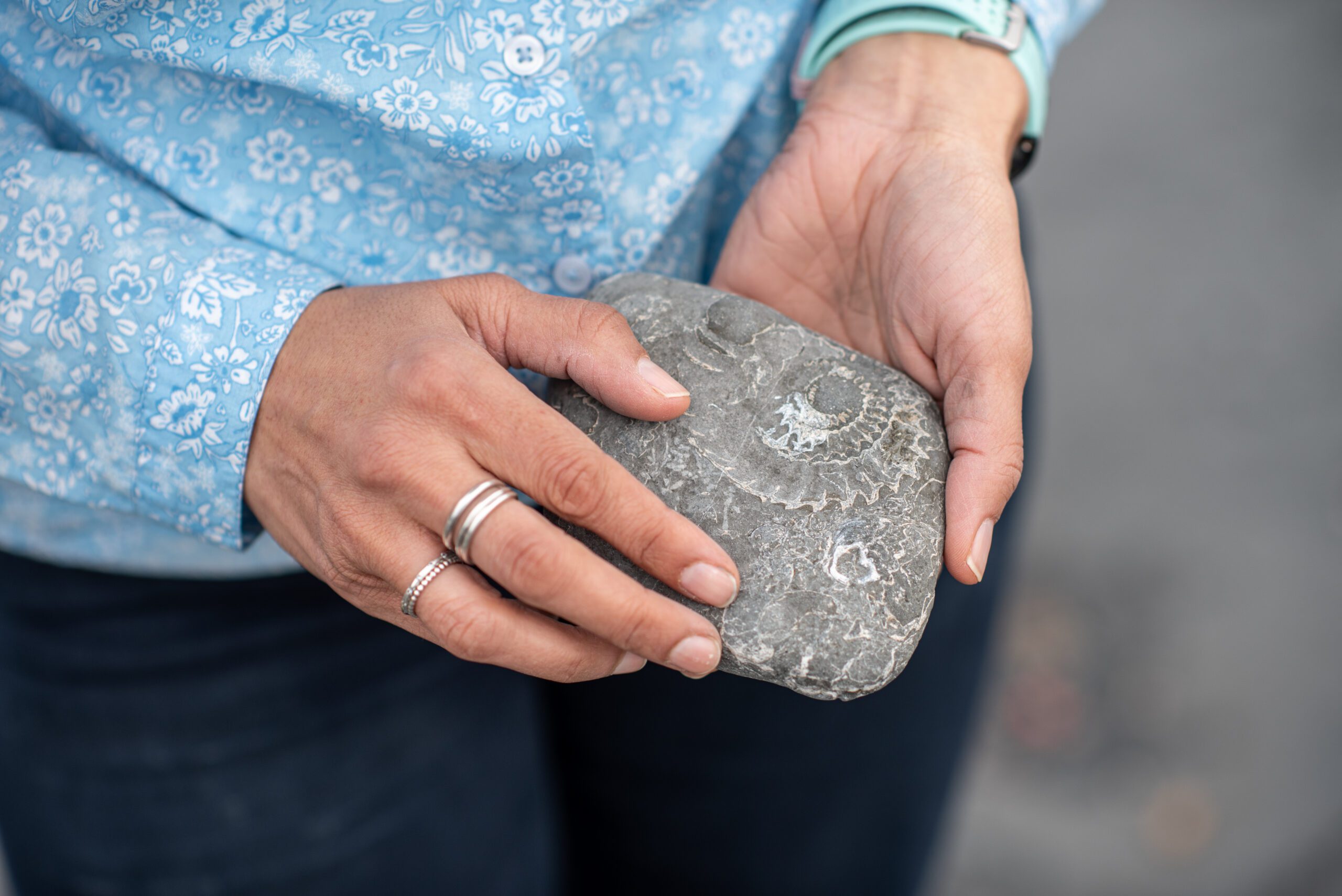 The rocks also have an ancient story of earth hidden within them that require us to use our imagination, we have to go back hundreds of millions of years to work out why they are there and can even tell us about the future of climate change.
Where is your favourite place to be?
Dorset. I have lived here for 16 years, and I could not live anywhere else. Dorset is this amazing patchwork of beautiful coastline, rolling fields, grasslands, forests, woods, streams. It literally has everything you could want from a landscape.
My absolute favourite spot is a small place called Chapman's Pool. I went there quite a lot over lockdown once restrictions eased. It was nice a quiet in comparison to most coastal areas which were inundated with people.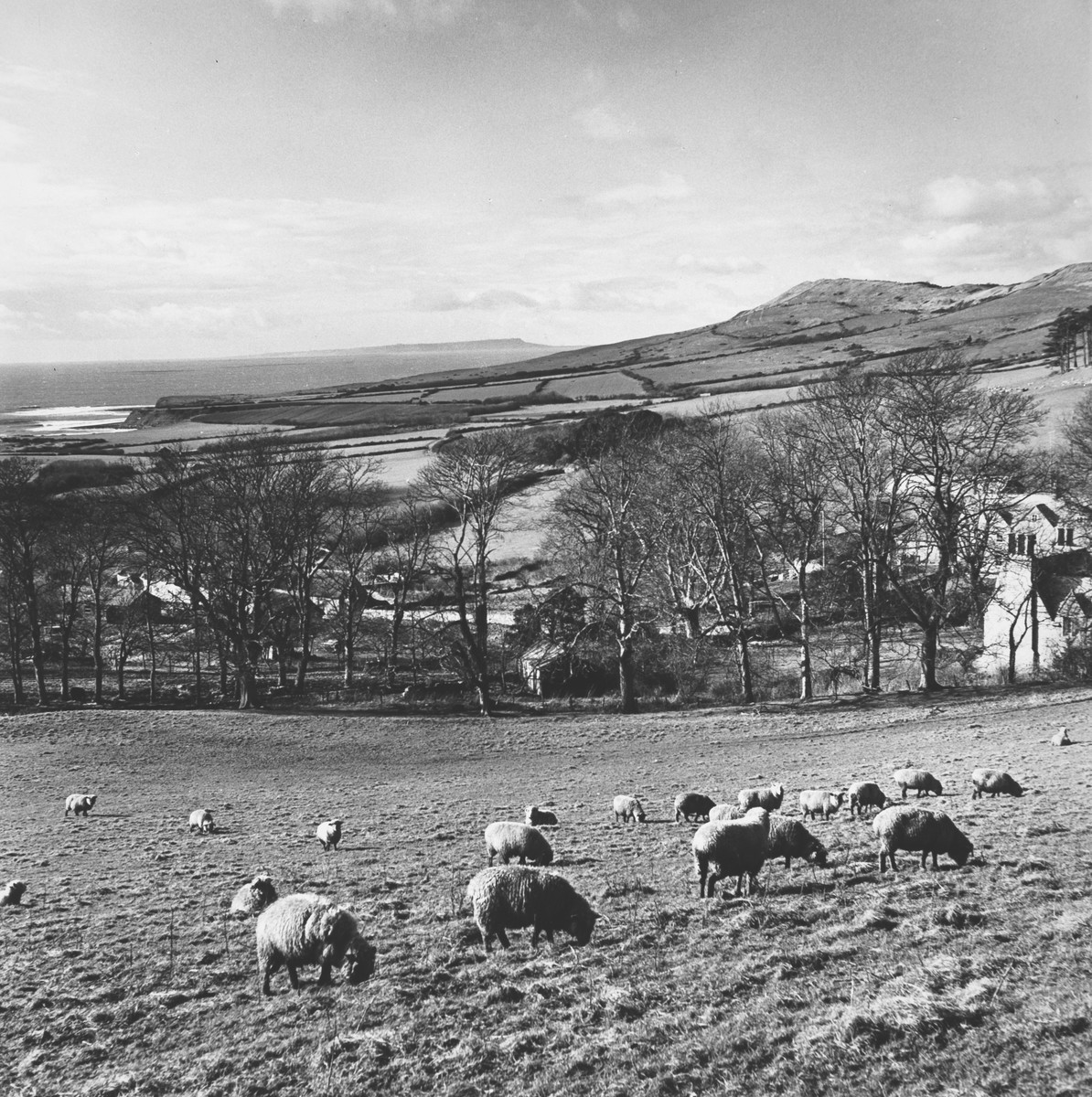 It is a little cove that the sea has carved out and it is a really beautiful part of the countryside, where you are climbing over steep coastal slopes, past manor houses and grazing sheep and as you join the coat path you drop steeply down into the valley where Chapman's pool is, and the beach is littered with ammonites. It's a wonderful combination of farmed land, rolling countryside and then a beach full of 180-million-year-old ammonites.
What is your experience of living, working in, and visiting rural areas?
Everything about my life encompasses living working in and visiting rural areas. I think living in rural landscapes was initially quote a shock as I had an urban upbringing, even up to university. I also spent four years in Salt Lake City, Utah, which is a very big but isolated city that sits in the middle of a desert. So that sense of the vastness of a landscape has stayed with me. If I think about when I first moved to Dorset, it was a shock because it was so green! Coming to Dorset from the desert, it felt so humid, lush, green and fresh.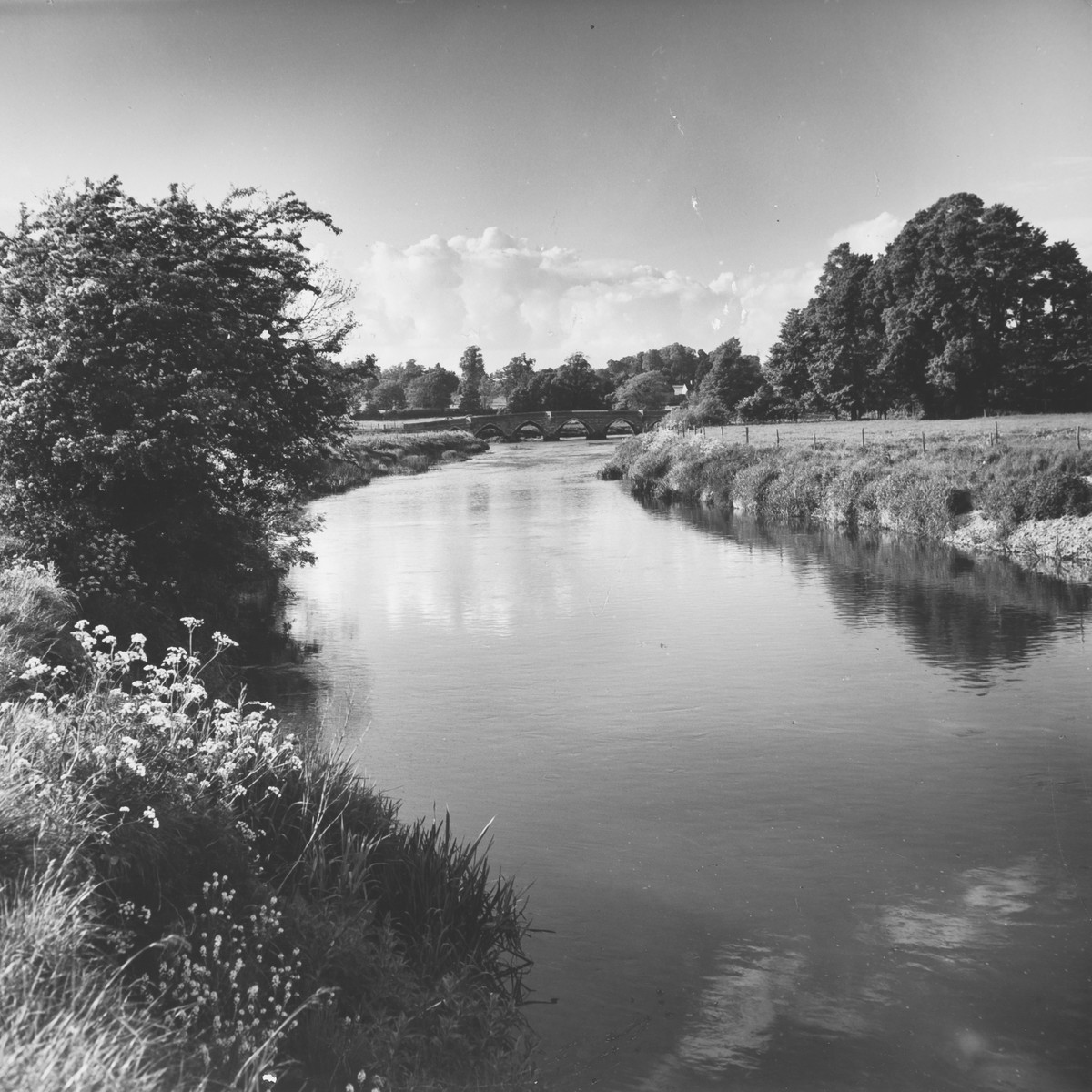 As the years went on living here, I discovered there were not many people like me in the county. It was a real shock because at work I was probably one of two people in a workforce of thousands that was a person of colour, and in the town where I lived, I didn't see anyone else who looked like me.
It was a very isolating experience when you are a person of colour living in a space that is incredibly white. The impact of that manifests itself in very different ways. Firstly, you try to explain to people that you belong in the space. I was exoticised a lot by the majority which was very tiring. Because of that, you start to hide your culture, you force yourself to exist in a space and hide your identity.
I didn't feel I could be myself openly in the work and place it lived.
As a visitor, I would find myself being stared at. The hostility was palpable. The undertones of aggression were with me on numerous occasions, even just visiting a beer garden. I was made to feel like 'you don't belong here.
Sixteen years ago, I was visiting other museums in my role as leading on public engagement and learning. People had spoken to me on the phone and made certain judgments which you could see was challenged by my appearance as an Asian woman. That pause and surprise always stayed with me.
For many people of colour visiting rural spaces, you are fully expecting that double-take that questioning, the stares.
Sixteen years later, my family who are very mixed in appearance, will constantly see people trying to work out how our family works. We must explain things to strangers. My partner, who is white, would notice the looks and stares I would get.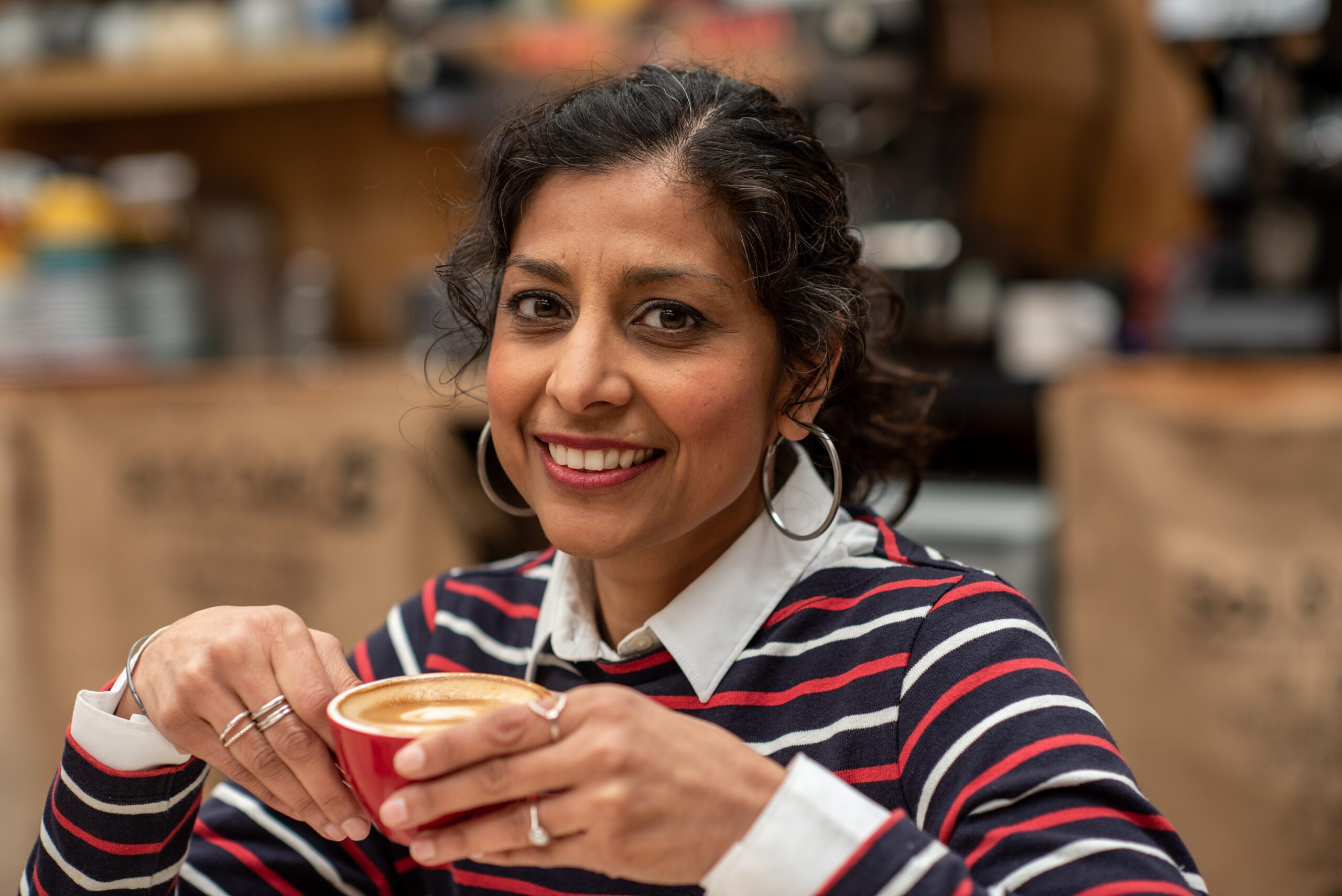 The exoticism still exists today. Rural racism is systemic, and it governs how countryside and rural spaces are managed. It is a huge problem, I have seen it, experienced it and felt injustices. We have huge work to do still. Many coastal and rural areas were inundated last year due to the lockdown and the response from a landowner and organisations that managed these areas was horrific. There was a huge backlash against communities who were coming out to enjoy these spaces. The reaction was 'how dare you come here'. There was an outrage which you could see was clearly systemic racism.
One landowner blamed the 'young and the culturally diverse' which means anyone of colour who wants to visit would feel unsafe to now. Where you have senior leadership trickle-down views that it is the fault of the 'culturally diverse' it is no wonder that these issues still exist. From someone making a racist comment on a coastal path, to being physically assaulted in a shopping center; this is the level of abuse you are subjected to.
Black people in the countryside have it far worse that me. People come up to them and touch their hair. There is a higher proportion of 'stop and searches' on young black people living in rural spaces. It's a huge problem that drives people of colour out of the countryside and we need to do more to address it.
How important is rural community to you?
I live in a rural community, which is very tight-knit. In lockdown, I really understood what it means to live in a close-knit rural community.
When I lived in Dorchester there was a strong sense of community, especially with places like children's centres, new mum groups, libraries, a whole host of places. As a single parent (at that time) that community was essential to my survival, as well as the escape of the countryside.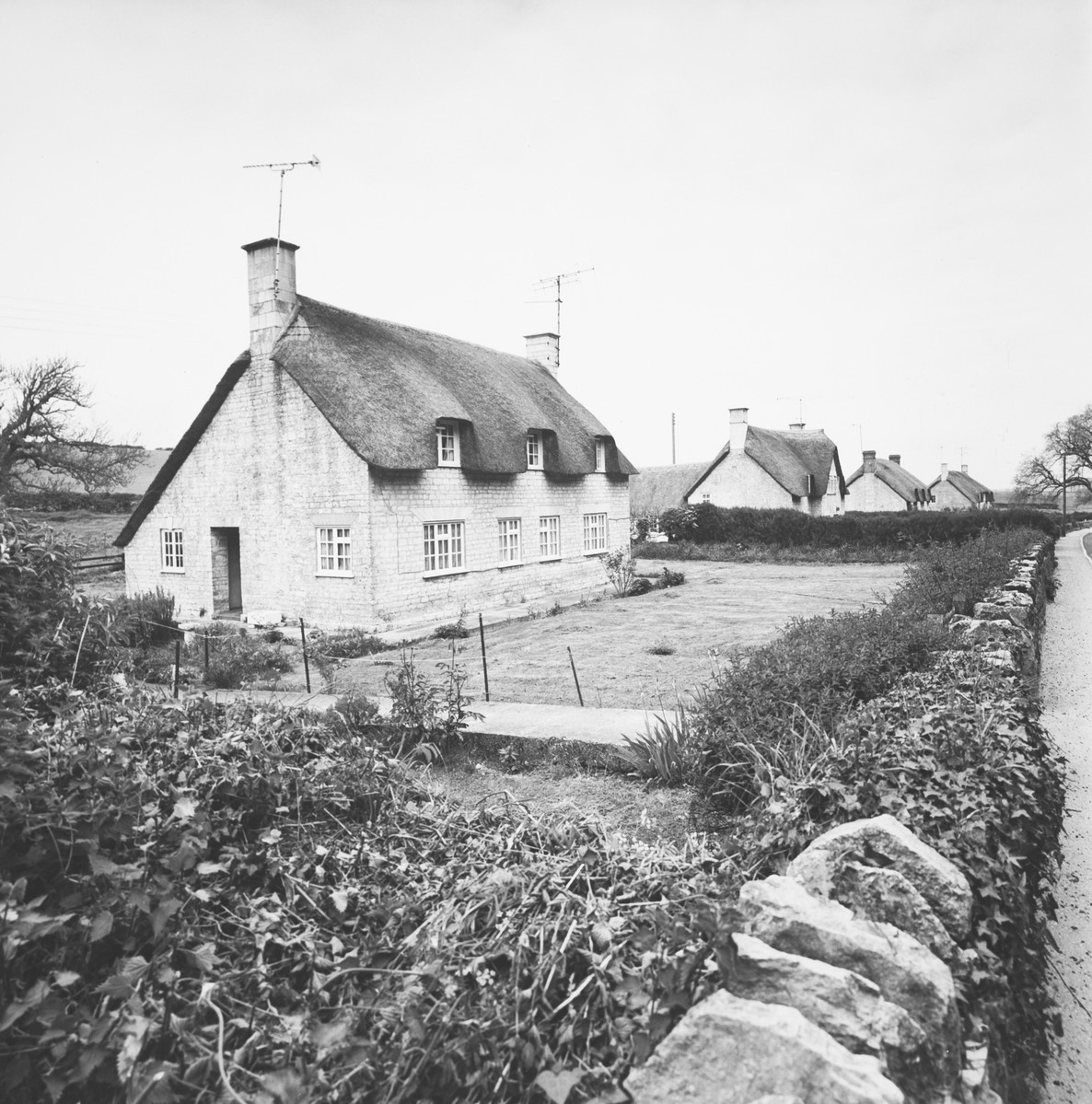 Living in a rural community, you don't have the same amenities, like regular public transport, libraries, shops, access to art collections and national museums. We live in a completely different cultural landscape.
Please tell us more about the 'Race Crisis in Geo-Science' research paper that you co-authored?
This came out of my understanding of the outcomes from a DEFRA 'Protected Landscapes' Review. The major outcome relating to people of colour was saying that 'POC' families were not engaging with landscape and Areas of Natural Beauty.
At the same time, British geoscience departments were identifying a lack of representation in the workforce, which was borne from a similar paper that came from America. There was research done into the statistics of people of colour studying and applying for physical geography, geology and environmental sciences. It was only 6%-8%. My role in the paper was to question why this was happening.
1% of Black and Asian families visit national parks. Less than 10% of children from Black and Asian backgrounds are going into natural spaces. Is it any wonder why that figure isn't higher for them applying to study these topics? If you aren't given those opportunities, you are not going to see it as a potential career for yourself.
That was my role in this paper, to highlight that feedback loop that if you don't have the opportunity to be inspired by natural spaces you will not have that experience to guide you to make that opportunity into a career. Many people don't see themselves reflected in the workforce either. Just 0.6% of the workforce in the environment sector is Black and Asian. There are no role models, no one on television, and even if you were to visit there is no one to inspire you.
I used this to give the environment sector a bit of a shakeup. This loop will continue unless we make a change. We have a very long way to go.
Which object from our collection did you choose?
I picked two photographs from Lyme Regis because they sum up my passion for natural spaces! 
Landslip
I have lived in Dorset for 16 years and a lot of the work I have done is to communicate the dynamic coastline to teachers who in turn teach that to children. It captures the juxtaposition of people living in an environment where nature wants to have its own way. People trying to live in harmony with nature and a clear failure here, Lyme Regis is built on a huge complex of geology that is undergoing mass movement that is moving towards the sea. This is what has happened in the image.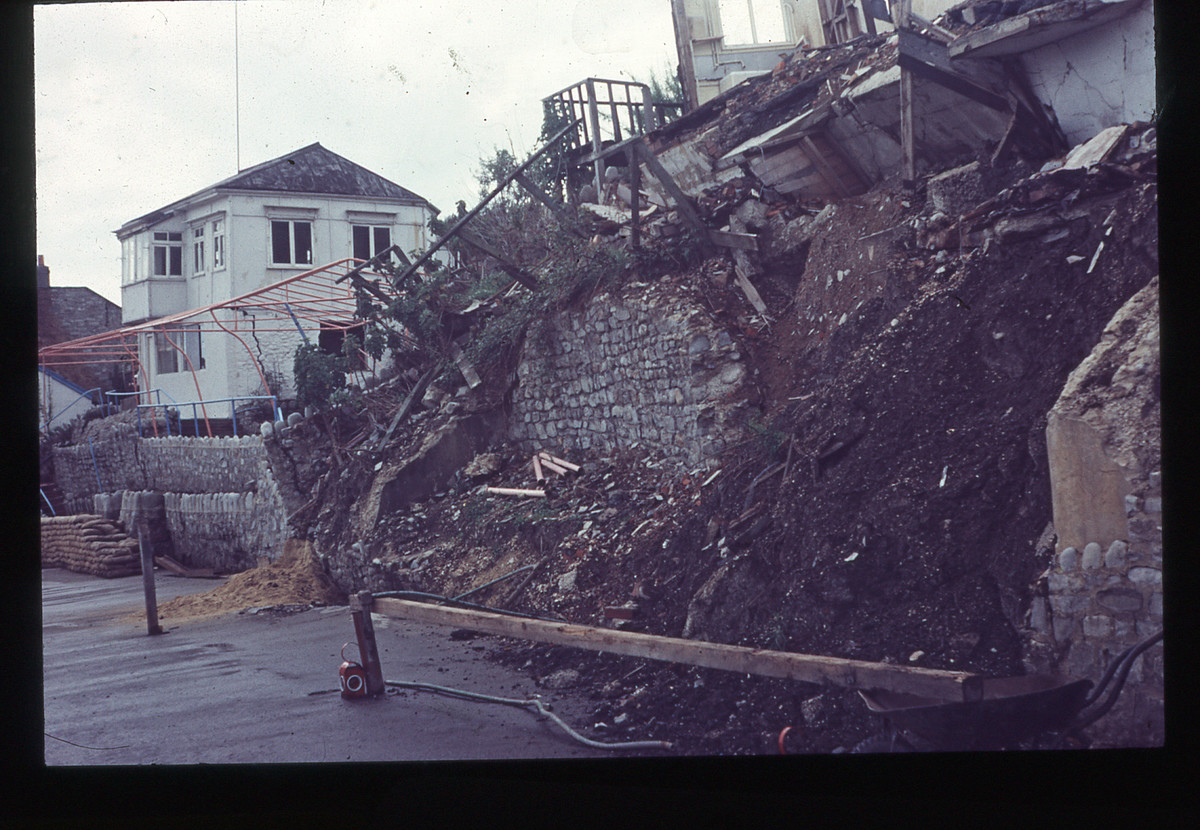 The photo is extraordinary. It was taken between the 50s and 70s and the landslip is still happening. It highlights a very sensitive balance between nature and us. That landslide today is now very carefully managed, all hidden away underground and they work with the landscape. We understand the mechanics of landslides now and we can make it work for the people of the town.
Ammonite
I love fossils for starters! It's an ammonite in a limestone ledge. If you went back there now you wouldn't see it. It highlights the dynamic nature of the coast because the sea has washed and worn it away so all that's left are this enigmatic shape of a creature that lived 200 million years ago. I love this because I see them all the time, but they are very transient the things you might find on the beach today would not be there in two days' time.
These images represents the outstanding universal value of the Jurassic Coast, as well as the rich story within the rocks and the whole passage of time.
Find out more
Thank you for reading this fourth entry of the Changing Perspectives in the Countryside series, and to Anjana for speaking with us so brilliantly about her experiences and work.
Read more Changing Perspectives conversations every Thursday, in the online exhibition or right here on our blog. 
If you're a person of colour interested in sharing with us your experiences, work or life in the English countryside, we would love to hear from you. Please reach out and contact The MERL's Nicola Minney via email.
Share This Post :