The lives of sheep and cows
Michael McHugh introduces the FIELD project, and shares how the team are exploring the lives of sheep, cattle, and farmers.
How do we tell new stories about cows, sheep, farmers and their lives lived together? How did they get here, and where are they going? How does farming affect animals, and how can we encourage people to think about their health and welfare in a way that doesn't feel divisive, encouraging empathy in inclusive conversations?
Whether we like it or not, whether we consciously think about it or not, we are all connected to farming.
To encourage thinking about these questions, in August this year we launched a six-month public programme named FIELDS. And as part of it we took The MERL's absolute unit (along with some of his ovine companions from the museum's photography collection) on a road trip to the market towns of Northumberland, Lincolnshire, East Yorkshire and onto the streets and markets of metropolitan Newcastle.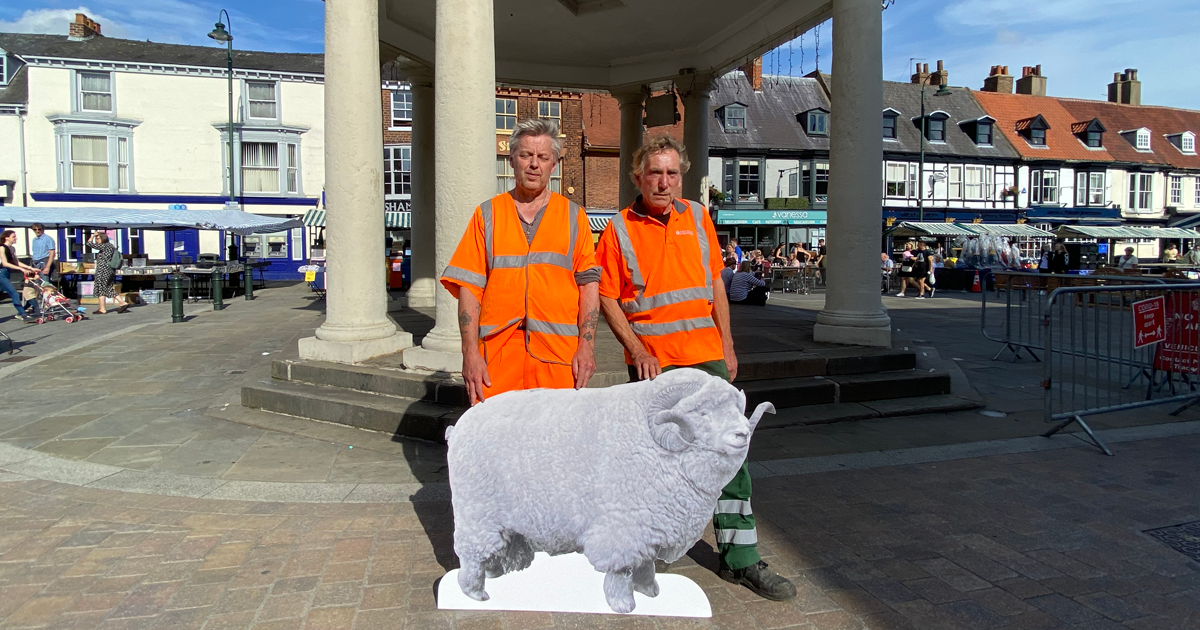 Research to improve animal lives
We are FIELD, a four-year research project funded by the Wellcome Trust. Beginning in 2018, our primary focus is upon exploring sustainable ways to reduce endemic livestock disease in cattle and sheep (endemic meaning something that is always present). FIELD is a partnership of six universities – the University of Newcastle, Leeds Trinity, Glasgow, Edinburgh, Hull, Lincoln – and last but not least, The Museum of English Rural Life (editor's note: yours truly).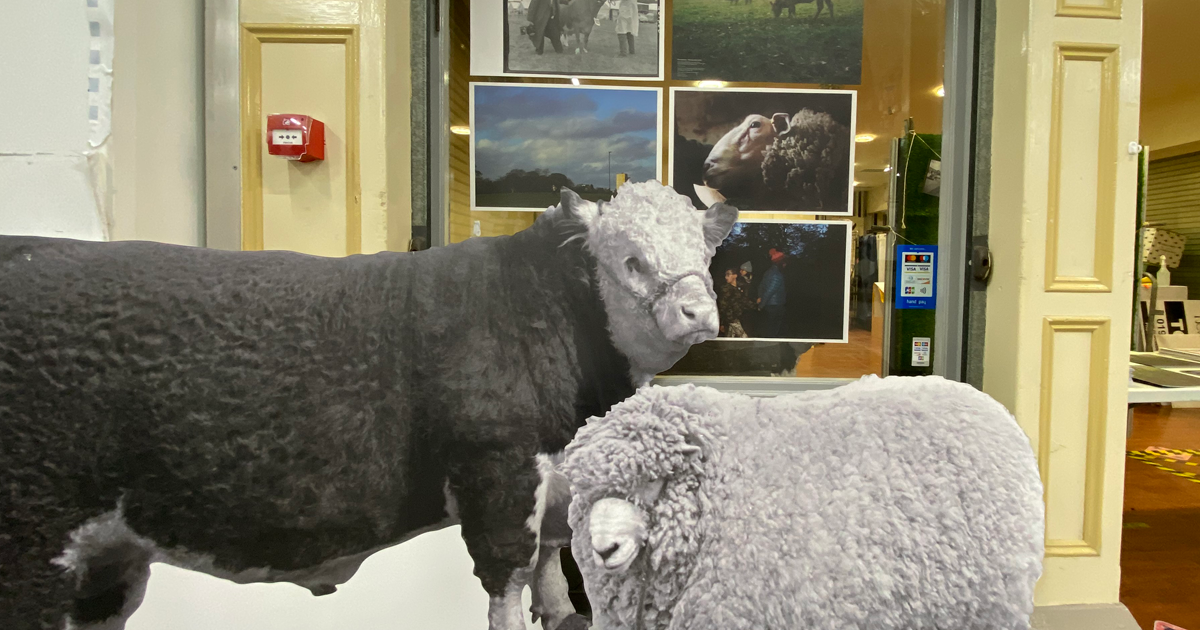 The full FIELD title stands for Farm level Interdisciplinary approaches to Endemic Livestock Disease (FIELD). The team is made up of historians, social scientists, economists, epidemiologists, and artists that are seeking to inform policy and the wider farming and agricultural industry and community.
Now, if talking to people in market towns about endemic disease during a global pandemic sounds like it might be a bit of a downer: you'd be right. Which is why we've framed the public programme the way we have. If we want to influence public perception and encourage reflection on the lives of sheep, cattle, farmers and farming communities, then you've got to first inspire curiosity and emotional engagement. Something I feel The MERL does so well and why I was so excited that they were a partner in the project.
Why farming matters
Farming is experienced by much of the British public on a superficial level, through television, advertising, and remote encounters with farm life.
Farmers too often are presented as archetypes, and cattle and sheep as homogenous groups.
So we decided to try and tell stories that would present farmers as three-dimensional and diverse characters, and sheep and cows as sentient and interesting individuals. This is where FIELD Stories came in (or, FIELDS, if we are running with the acronyms. Which we are).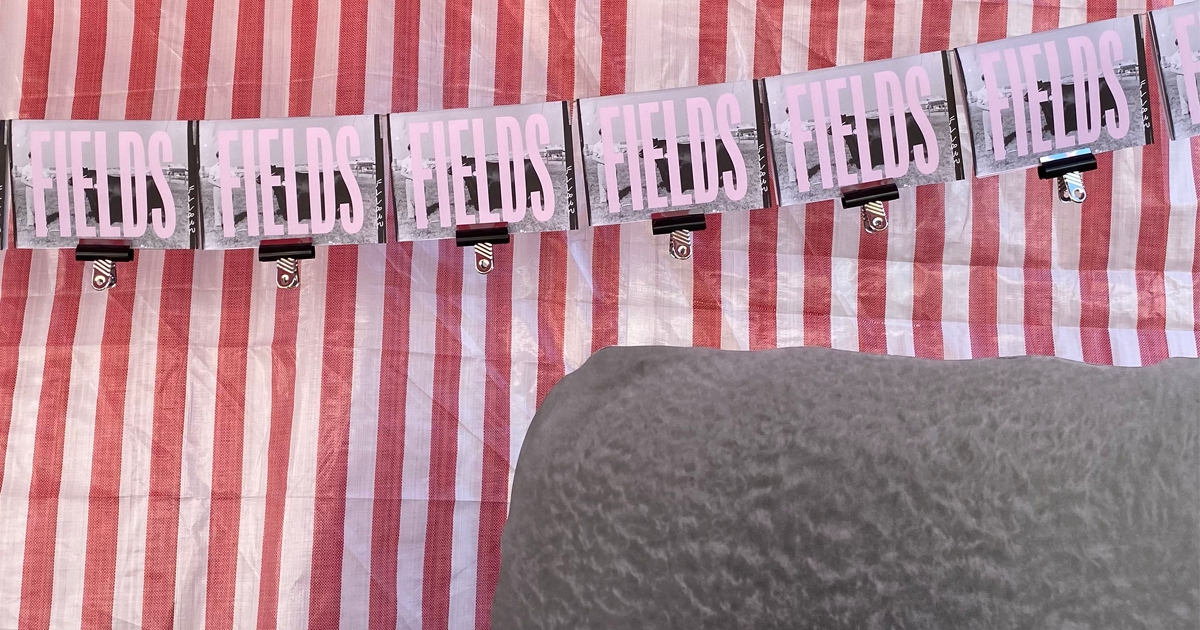 "Do you have a cow story?"
We'd share our stories in-person through print and online content as part of an expanded programme of market stalls, film screenings and creative interventions, exhibitions and events across the North, East and South of England.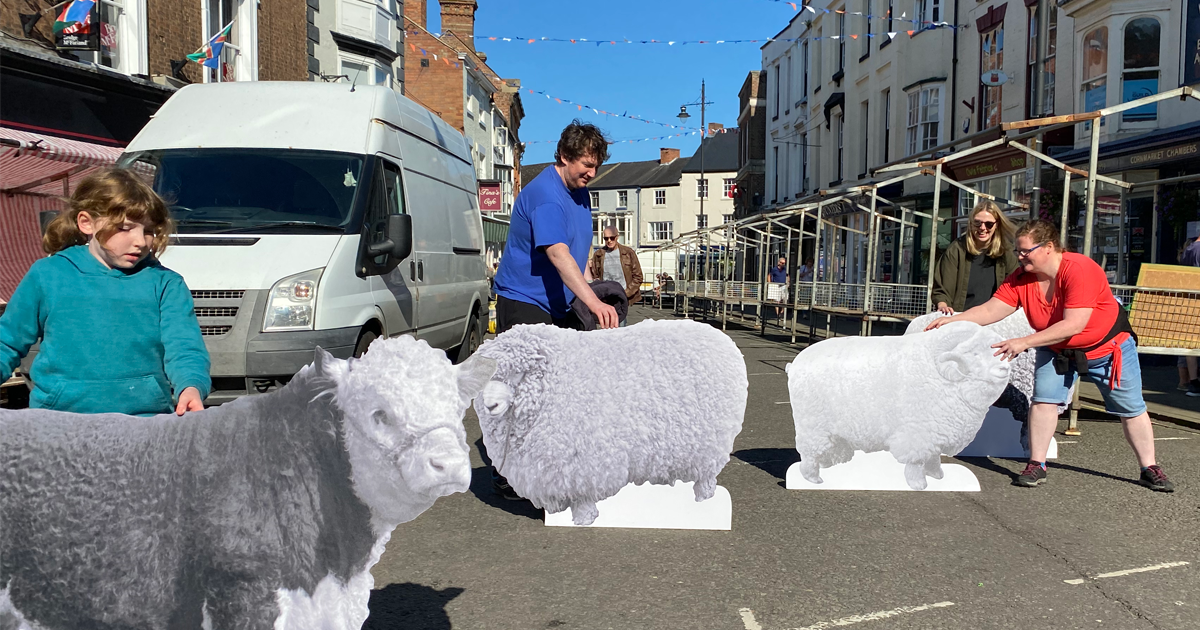 Central to this programme would be the work of three artists who were engaged in a six-month residency with the FIELD project from October 2019. The artists, photographer Michele Allen, documentary filmmaker Mark Jones and visual artist Shane Finan, all produced work that responded to the research whilst offering creative reflections on the broader themes of the research.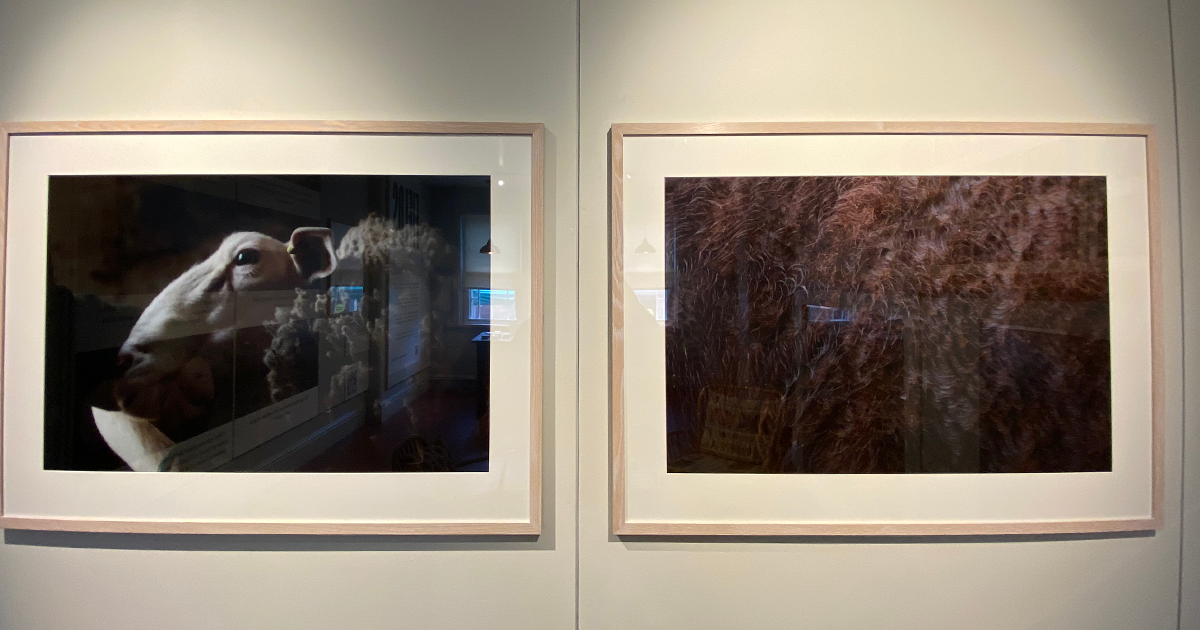 We produced a run of 5,000 FIELDS print tabloids that included stories from both the artists and researchers, Michele Allen produced a beautiful limited edition photography publication called Ruminations which reflects on the life of cattle in urban environments of East Yorkshire and Tyneside. Mark Jones made a film called Ar Y Fferm about North Welsh farmers. And Shane Finan created drawings, online stories and spoke to sheep farmers across the UK and Ireland about how sheep might see us.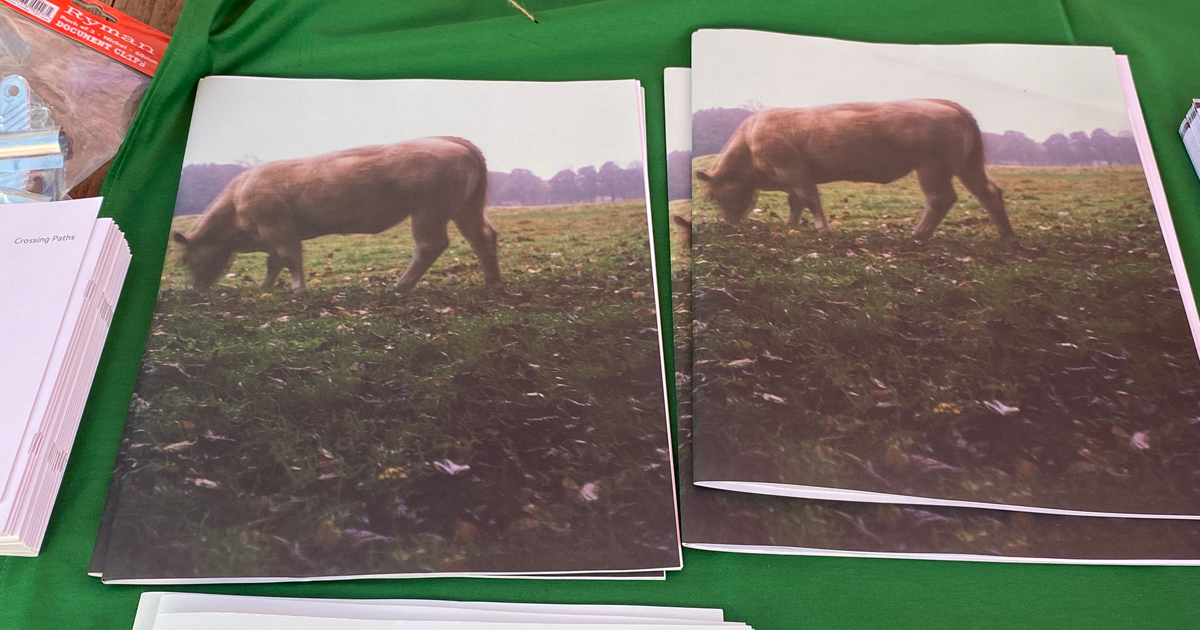 We distributed these at markets in Hexham in Northumberland, Newcastle, Louth in Lincolnshire, and Beverley in East Yorkshire. Every market stall became an impromptu pop-up with reproductions of The MERL photo collections and life size cut-outs of the absolute unit sheep and friends. When did they last see a cow? What is the closest you've ever been to a sheep? Do you have a cow story?
All three artists made films and we screened these at the Forum Cinema in Hexham, the Star and Shadow Cinema in Newcastle, the Everyman in Lincoln, and the Guildhall in Beverley, along with archive films from the collections of the North East Film Archive, BFI, the Media Archive of Central England, and The MERL.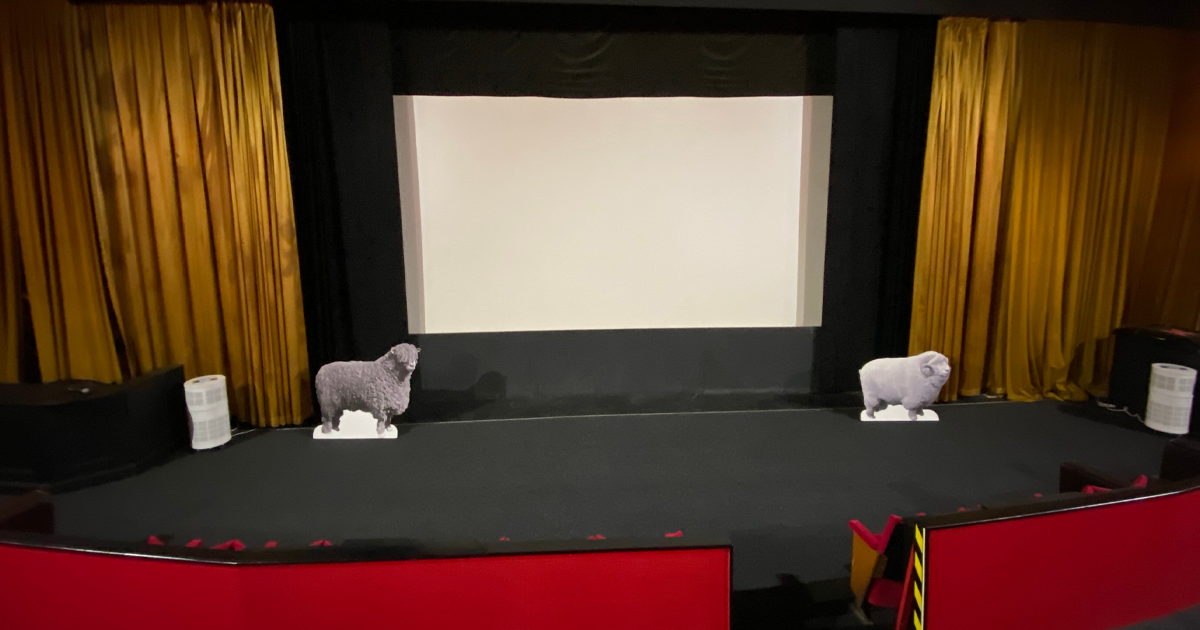 We created a wonderful set of beer mats using The MERL collections and distributed these into the many pubs and cafes on the tour.
The programme has been about inspiring people to reconsider their relationship to farming, winding up that spring in their mind for it to be released at a later time, meeting people on their terms, and giving them something meaningful to take away about farming's past, present and future that they can reflect on in their own space and time.
Explore FIELD Stories in the museum and online
Our FIELDS journey ends with the FIELDS exhibition at The Museum of English Rural Life which closes on January 31 2022. Explore artworks, photography and visual art from both The MERL collection and commissioned artists, and pick up a copy of the FIELDS newspaper and Michele Allen's Ruminations.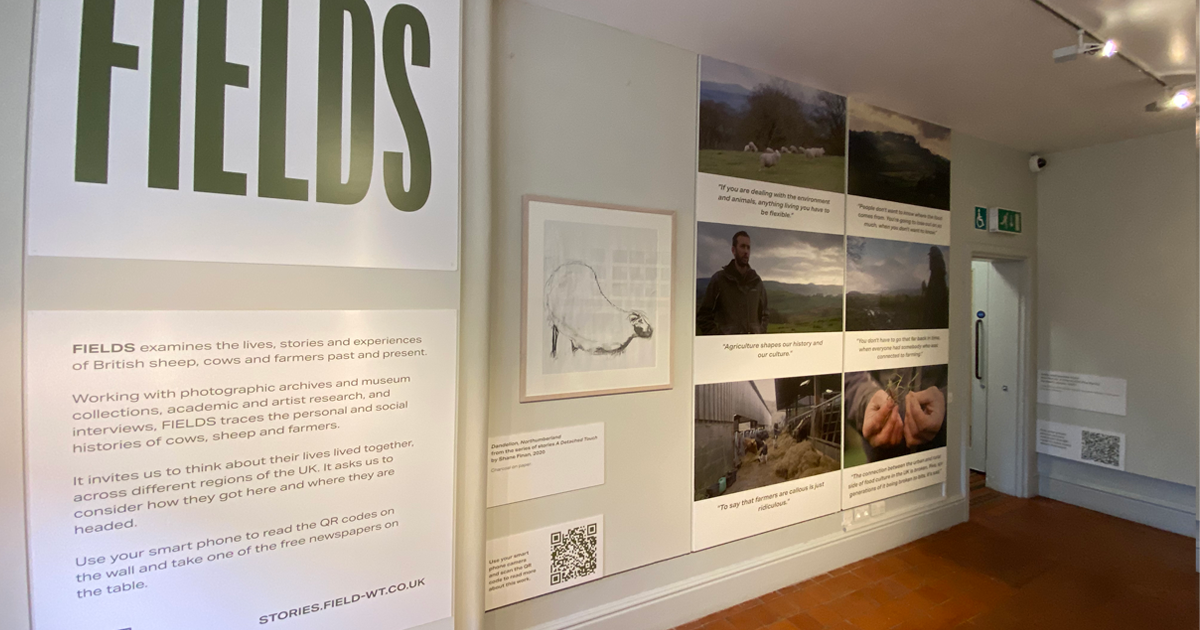 If you can't get along to the museum in person, then please visit and share our FIELD Stories online, where you can view our full range of stories and histories related to the shared lives of farmers, sheep, and cows.
To keep up with FIELD and their work, be sure to follow the project on Twitter.
Share This Post :