Confessions of an award-nominated Museum Studies teacher
Hear from Dr Rhi Smith about the University of Reading's Museum Studies courses, and learn about her very exciting nomination for a Times Higher Education award!
Hi, I'm Rhi Smith, and my role is University Museums and Special Collections Services Director of Academic Learning and Engagement. This is basically a fancy way of saying my job is to engage Museum Studies students and academics at the University of Reading with the University's collections, as well as supporting students with using collections across different postgraduate courses and even PhDs.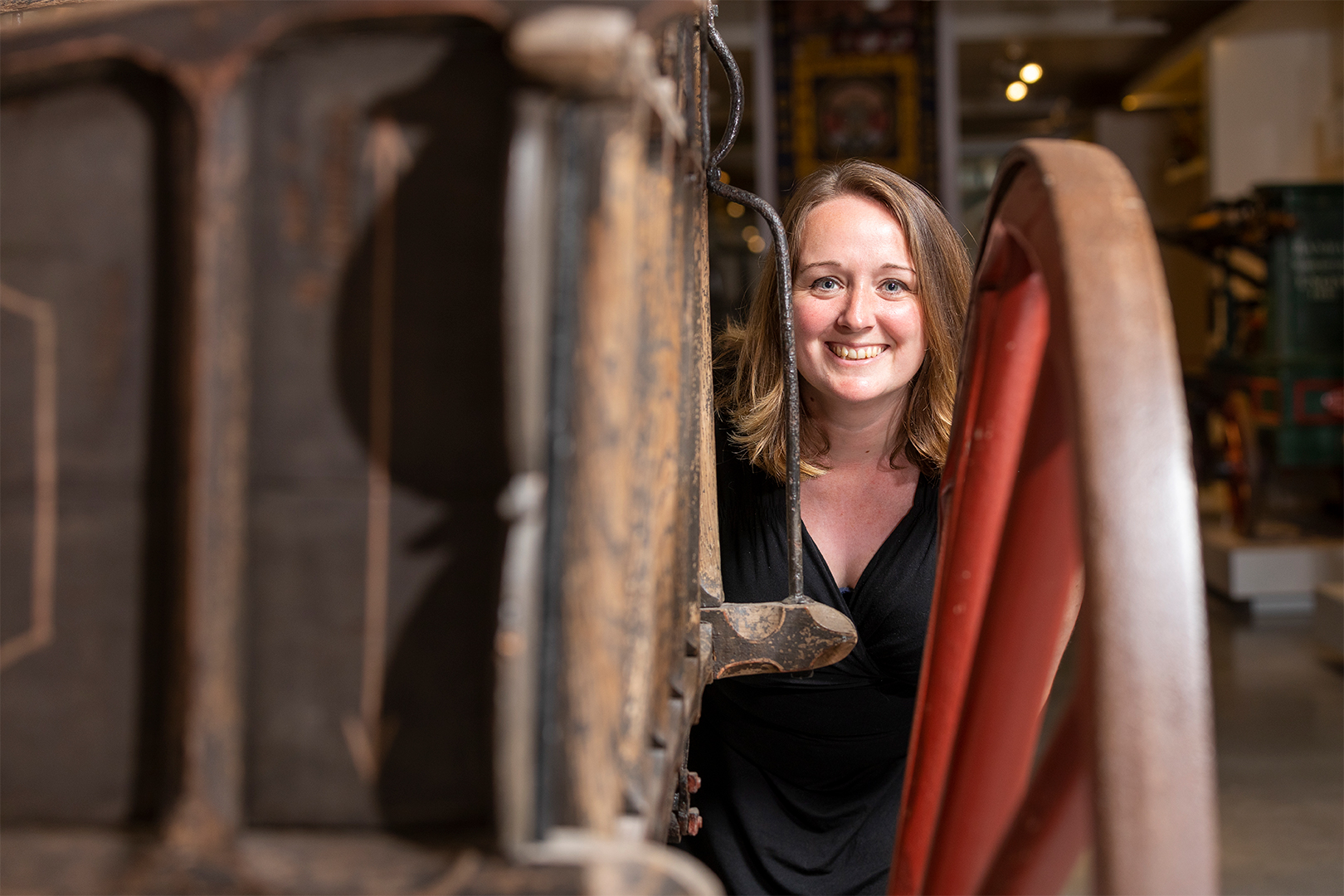 This is all a bit strange, as I'm writing this post because I have been shortlisted for Most Innovative Teacher in this year's Times Higher Education Awards.
However, I have a horrible confession to make.
What I do would not be considered even slightly innovative, blue sky, or out of the box by your average museum learning officer.
My students spend time in our museum garden taking sticks for walks, hanging out with the chickens, and building dens as a way of thinking about the multi-sensory nature of how we learn. They analyse historic shoes from The MERL collections to reflect on how material culture makes meaning. Next week I have them drawing their own hands based on techniques in the University's Art Collections in order to explore the role of creativity in collections engagement.
This is what museum learning officers do each and every day.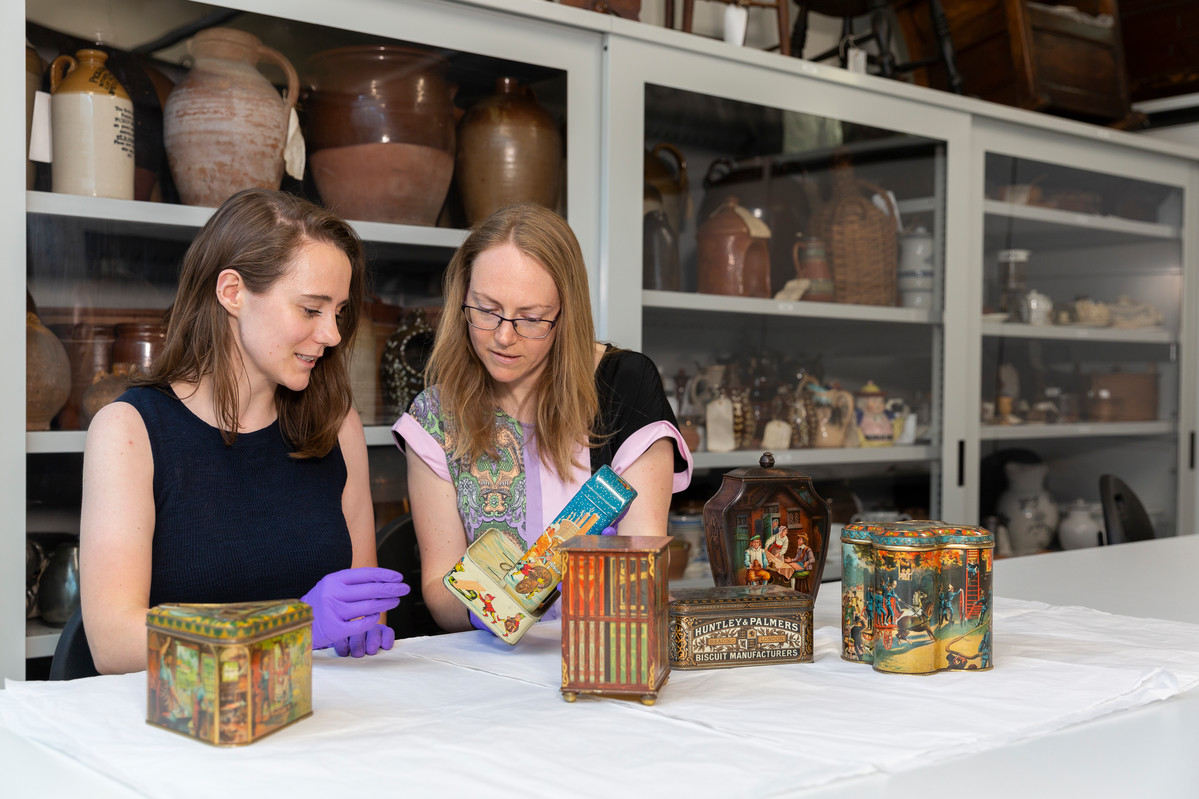 I guess what is innovative about what we do with the University's Museum Studies is making techniques often reserved for primary school classes available to adults students. There is a certain point in our education where things get serious, the sandpit and blocks put away. But does this have to be the case? Even as adults we like to play and explore as we did when we were kids. And play is a great way to learn. We just need somebody to give us the permission and the space.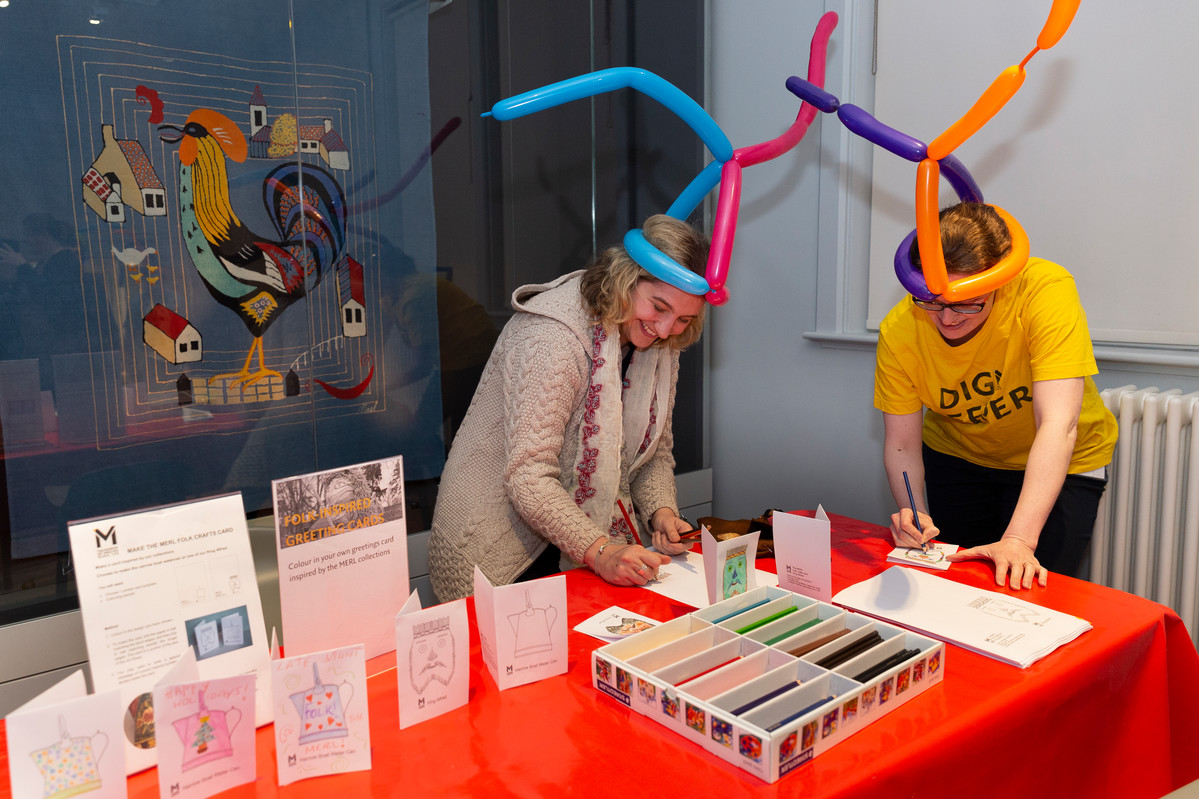 My application for this Times Higher Education award was all about a project I ran with my colleagues (kindly funded by the University of Reading) to explore the employability skills that students were developing during our Museum Studies programme. Of the many museum and heritage professionals we interviewed, all spoke of the need to be innovative and creative in their roles and to communicate with and across different teams and communities. They talked about the need to work in partnership; to watch, listen and ask, and to work on 'messy' problems. And they highlighted that they picked up very few of these skills by reading textbooks.
As a result of our findings, we've been making the University's Museum Studies degrees more 'professional' but in the best possible way. The sticks and chickens are still there, but we also let students more 'behind the scenes', giving them access to our digital planning tools, getting them to pitch ideas for small ongoing projects, and getting to watch plans evolve and change as our staff try to solve real world problems in a working museum, library and archive.
This process was especially interesting during the lockdown but our staff and workforce are digitally savvy and we adapted to meet the challenges our staff and Museum Studies students faced. With initiatives like our Virtual Reading Room, and basic tools such as video conferencing, we were able to access projects which would have been difficult to engage with in person. And by doing this, we still managed to give students access to a wide range of spaces, skills, and staff.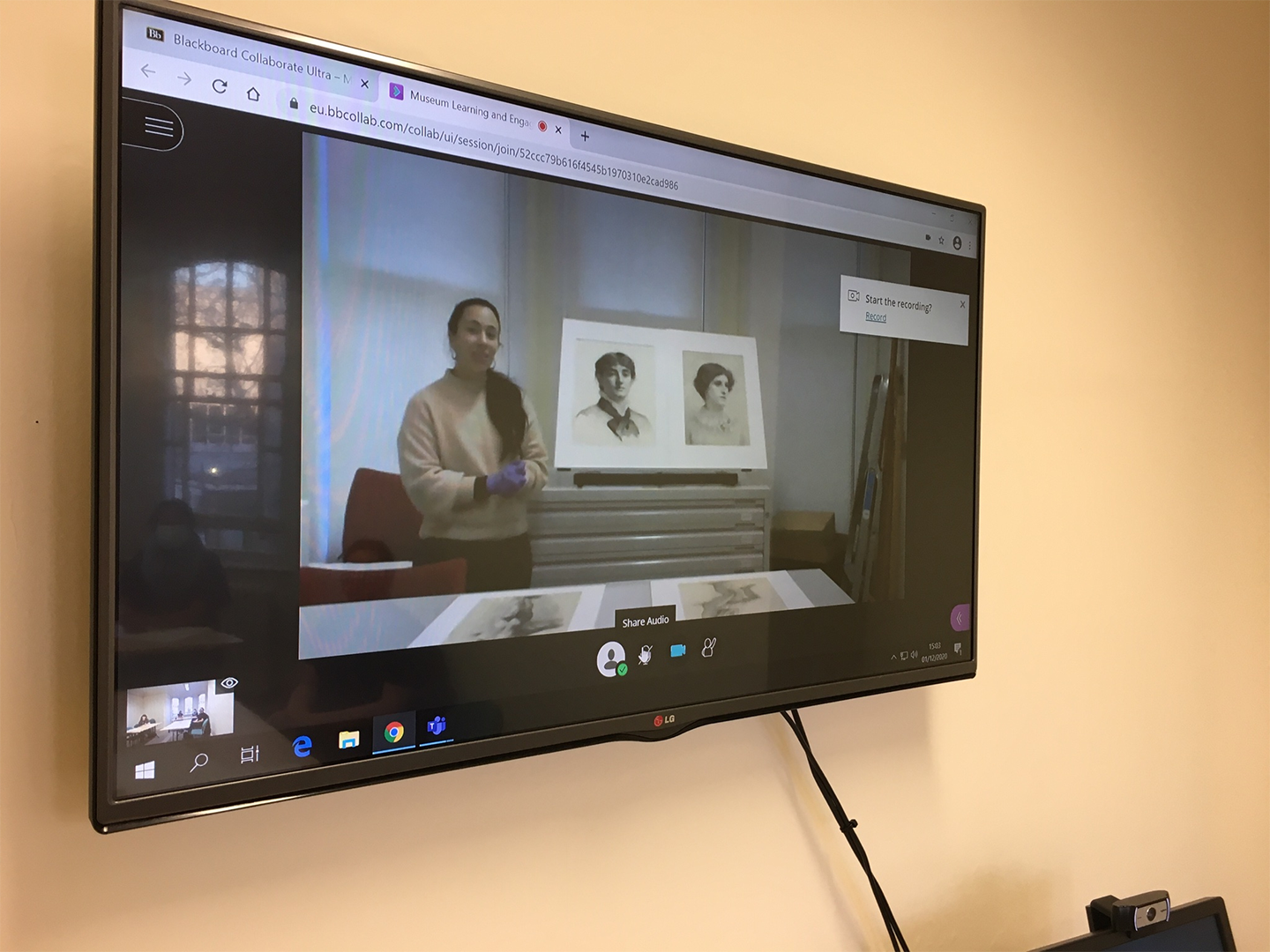 And here comes my second big confession.
Nothing I run with my Museum Studies students would be possible without the rest of our team. It makes me really embarrassed to be up for an individual award. My colleagues contribute in the ways you might imagine, standing in front of a class as experts and leading hand-on sessions, but they also let students work alongside them which teaches skills you can't put in a lecture. And even more of the team support our teaching in a way that goes unremarked. For example, our Front of House team welcome and support our students on a daily basis and other staff make sure the rooms are booked, objects are brought out, and the collections are catalogued and digitised for students to use.
What is more, my students are a part of the team and a key part of this decision-making. They don't just feed back on our plans; they come up with ideas, and step up to the plate acting like early career professionals. Former students now in heritage jobs come back and help the next generation. I couldn't be prouder of them, especially after such a tough couple of years.
So on Thursday night, I'm going to have to get dressed up and head into London for the Times Higher Education awards ceremony. Apparently 'The Oscars of Higher Education'! It'll be weird being there without the rest of the team and it'll also be weird getting all fancy after a year of teaching in jeans. Whatever the outcome of Most Innovative Teacher, I know I'll be coming back on Friday to work with the Most Innovative Team that anyone could hope for.
From all of us at The MERL, we wish Rhi the very best of luck in London on Thursday night! 
If you're interested in the Museum Studies undergraduate degree offered at the University of Reading (in which the staff and spaces of The MERL play a key role) then please find out more on our Students page, the University of Reading's website, or the website of the University's Museums and Special Collections. 
Share This Post :