Why travelling matters: engaging schools with our migration stories
Written by Phillippa Heath, Learning and Engagement Manager at The MERL.
As part of Gypsy, Roma and Traveller History Month 2021, we have been sharing collections at The MERL that connect to the histories of Gypsy, Roma and Traveller people, including objects, archives, photography, art and library collections. These collections tell us so much about GRT heritage and culture and the important contributions of GRT people to the life of rural England. More broadly, they illustrate how integral migration and travel has been to making the countryside what it is today.
As part of our celebrations of the month, we have worked with West Berkshire EMTAS (Ethnic Minority and Traveller Achievement Service) and a local school to look afresh at these collections and their significance in the world today. We chose to do this through exploring the question: 'why travelling matters'.
Why travelling matters
Coming out of the COVID-19 lockdowns has given many of us a much greater appreciation of the freedom of travelling, to destinations both near and far. Our partner school, Garland Junior School, was keen to explore ideas of travel and journeying, feeling that it would be an experience shared by many students. EMTAS agreed, saying:
The children will be encouraged to explore different aspects of migration and travel by referring to objects of interest […] held at The MERL. There is huge value for all pupils in exploring historical and cultural aspects of migration and this gives GRT pupils the opportunity to share their own rich cultural heritage. Having real objects from the museum brings the subject to life and makes for exciting learning opportunities.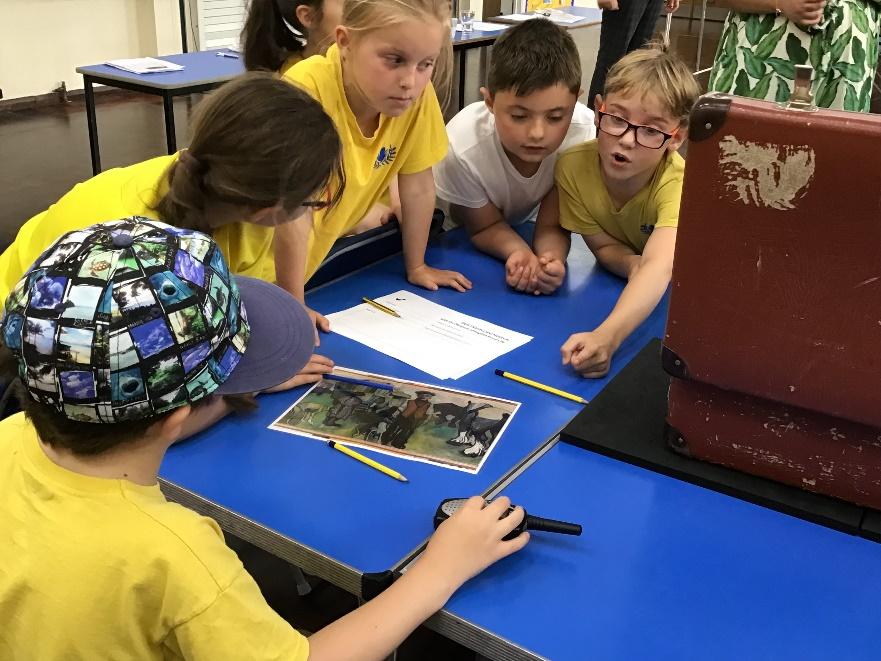 We spent an exhilarating day with all of Garland's 214 students exploring ideas of travel and migration in our collections. Using the painting 'Rural Life' (explored in our GRT History Month online exhibition) as a starting point, we investigated what the painting shows. Students observed many things in the painting, including the mare, cob, and the coarsing dogs.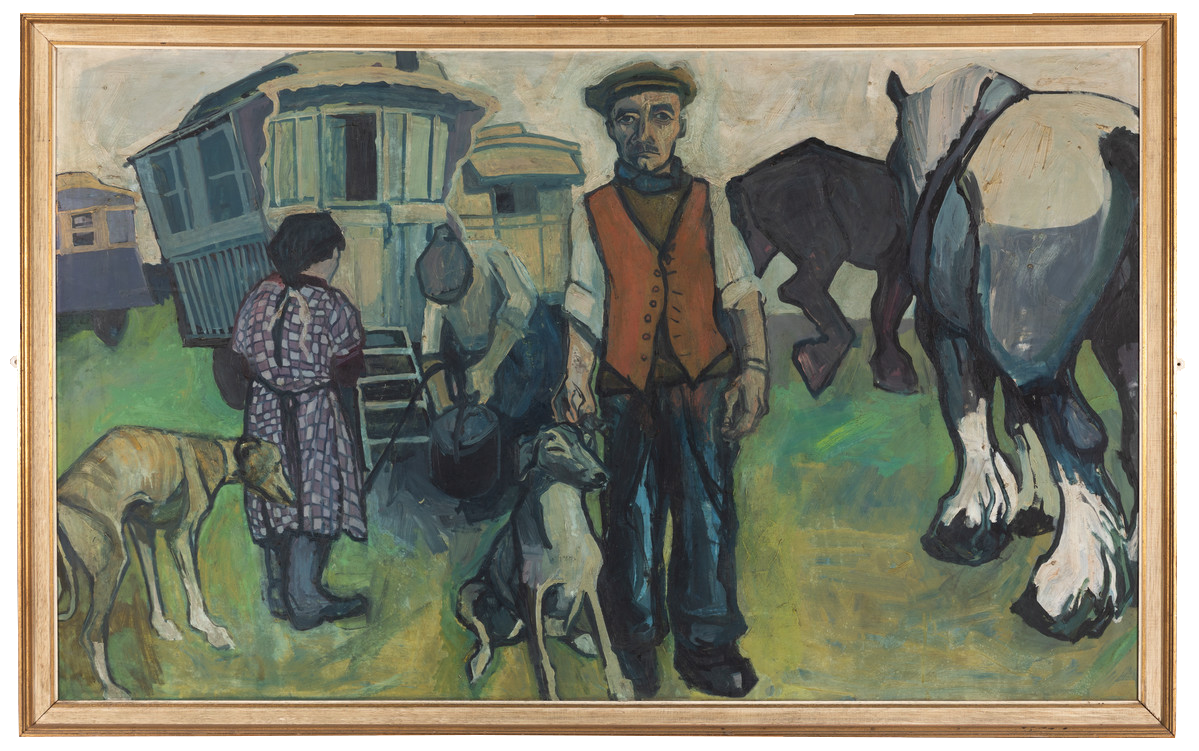 Object exploration
We then looked more closely at some of our objects and photography collections, and students explored what those objects might be, who might have owned or used them, and what they might tell us about travel in the countryside.
Garland Junior School's Head Teacher reflected that:
The museum objects were well-chosen, providing the children with a range of items to discuss, some of which were familiar and others which made them think! As well as the objects, pupils seeing images of how these would have been used, or by whom, enabled them to get more from their discussions. There was a nice balance of historical source investigation and then relating this to the pupils' own lives which kept pupils engaged in the workshop and meant that they all felt they had something to offer.
As part of this process of object investigation, students worked in teams to discuss, decipher and then share their feedback. What was familiar for one student might have been mysterious to another. And we had the pleasure of overhearing some fascinating conversations as they tried to reach a consensus.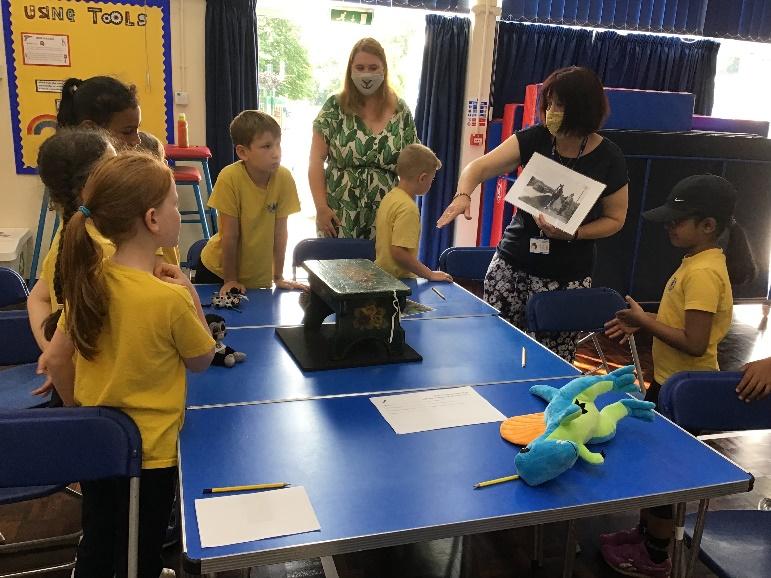 The relevance of some of these collections to GRT heritage in particular resulted in students from that background playing a central role in this process. The Head Teacher described that:
The main benefit was for our pupils from a GRT background. Without them being singled out, they were able to take the lead in many of the discussions and explain things to their peers. This gave them a great sense of pride and achievement. I think it is important for the children to get a feeling of local history that is pertinent and relevant to them.
What would you take on a journey?
Students were then asked to consider why travelling is important to them and what object they would take with them on a journey. In the Head Teacher's words, this part of the session 'enabled all pupils to think about how they value travelling. Community cohesion in action!' Their choices, as you can imagine, were wide-ranging. Where some students opted for cuddly toys, others thought practically choosing technologies or money. We would love you to take a look at their responses in the online exhibition and perhaps ask yourself why travelling matters to you?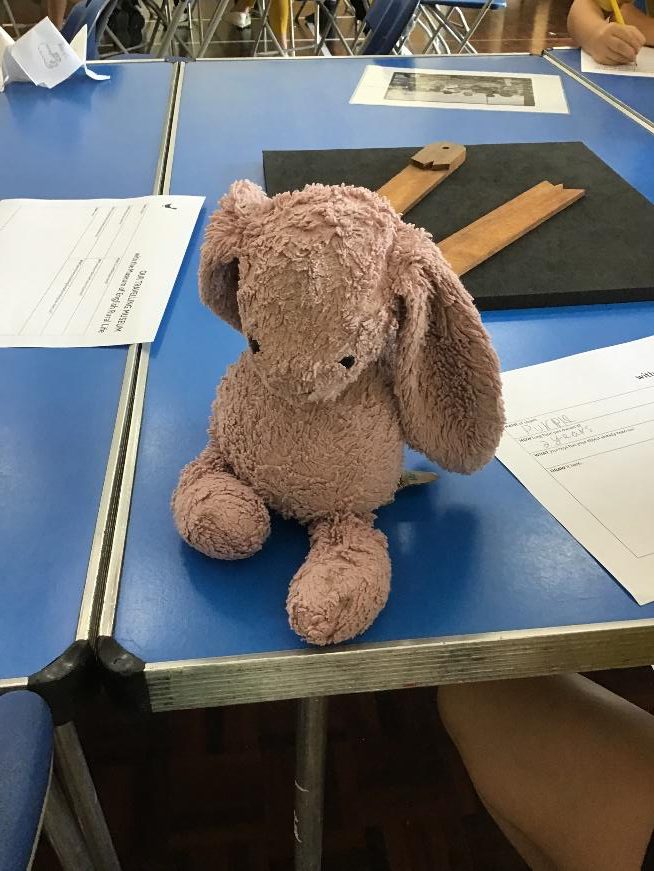 If you would like to get in contact to discover more about our work with GRT heritage, or be involved, please email our learning team. Alternatively, explore the range of opportunities we offer to schools, both on-site and online.
Share This Post :