Playtime during the pandemic
Find out how you can contribute to a new research project

In this post, our curator, Dr Ollie Douglas, explores his own rural upbringing and introduces new research by colleagues at the University of Reading interested in childhood, outdoor access, the countryside, and the current pandemic. He invites us to contribute towards a survey linked to how children have responded to coronavirus by incorporating health-related narratives into their play.
I rather like climbing trees.
When I was a child, my siblings and I played on a tree called the 'monster tree'. I don't remember who named it or precisely how or why it got this name. The main trunk had grown sideways, parallel to the ground, with smaller branches sprouting from either end. As well as resembling a rather unkempt beast, it also looked a little bit like a ship, with branches forming a messy kind of bow and stern.
I had the enormous luck and privilege to be brought up on a farm, so I was blessed with an abundance of space in which to play. As well as oceanic journeys on the 'monster tree', we roamed far and wide across a landscape that we knew well. At the time I took all this for granted. In hindsight, the creative space and outdoor access we were afforded seem both precious and strangely outmoded. Indeed, the recent Play Well exhibition at Wellcome Collection drew attention to the gradual downsizing of childhood freedom, charting how the distance they can go from home has contracted, particularly during recent decades.
I was reminded of the 'monster tree' shortly before COVID-19 plunged the UK into lockdown. The University of Reading historian, and current MERL Fellow, Dr Jeremy Burchardt came to the Museum to discuss an exciting new landscape project and to begin some initial research into children's toponyms. Toponyms are the informal names that we give to places and landscape features during childhood.
Jeremy described his own village-based memories, which both echoed and contrasted with my farm-based examples, and we both remembered important trees that had been deserving of special names. Fast forward a few months from Jeremy's visit and, during one of those rare but precious lockdown walks, I was reminded again of the 'monster tree' as I found myself clambering along a fallen trunk in a park near where I live. I enjoyed it so much that I returned to climb on it again during the summer.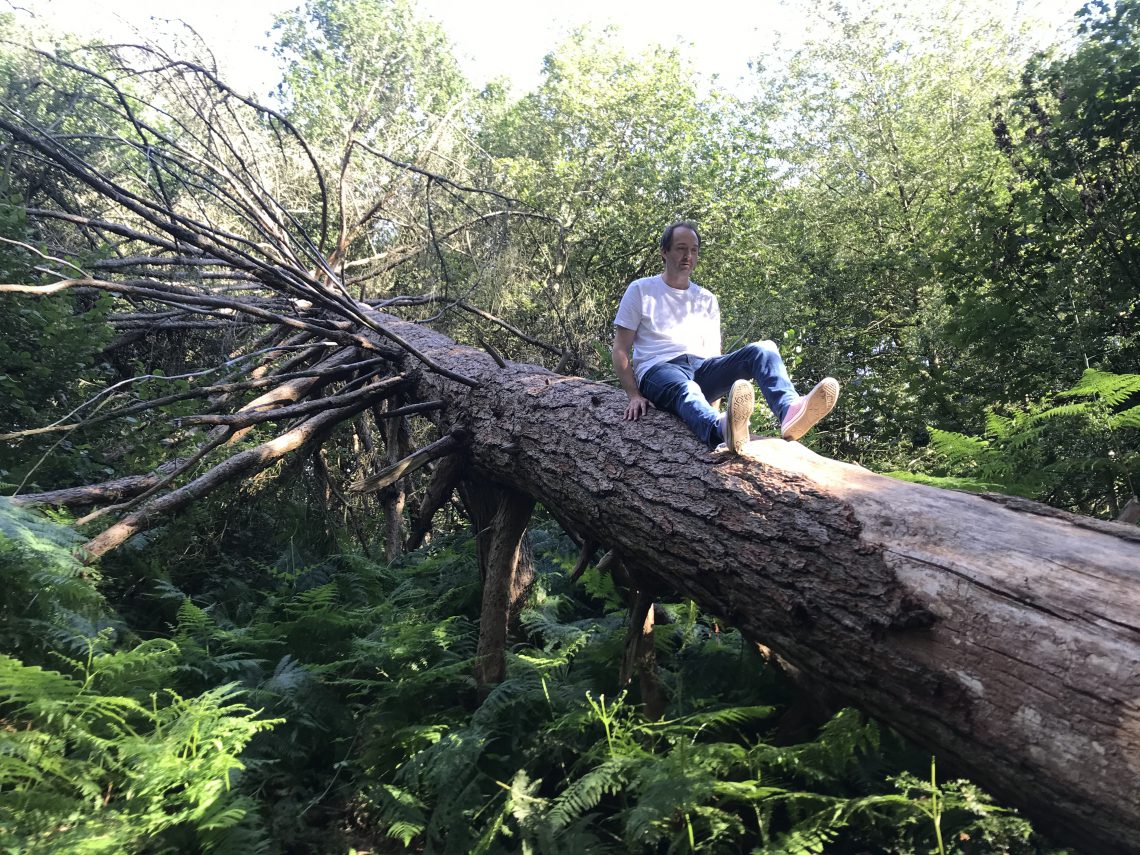 Over the last eight months, as the COVID-19 crisis unfolded and we navigated our way through varying levels of restriction, many of us have pined for times in our lives when access to open spaces has been easier, and opportunities to be playful and imaginative have been plentiful. Those with children may have thought a great deal more about the vital role of creative play and outdoor access in their lives. Some of us might even have rediscovered the joy of these spaces by climbing trees and indulging in other similar playful practices.
Another University of Reading colleague, the child psychologist Professor Helen Dodd, brought her own expert thoughts to bear on many of these contexts, offering useful and accessible advice during lockdown on the vital role of free play. In a piece Helen wrote for The Conversation, she explained how important creative play is for children and adults in helping them to navigate the stormy waters of such unsettling experiences.
'Free play can also help children make sense of things they find hard to understand. In the current context, this means that parents might observe children playing coronavirus games or games where there is a theme of illness or death. This is normal, and probably helpful for the child to understand what they are experiencing. There is no need to stop this kind of play, but parents could use it to stimulate later conversations if they are concerned about their child.'
Observing my own children during this time, I saw exactly the kind of responses that Helen and her fellow experts have identified and benefited from her advice. Catch games became referential to coronavirus. A makeshift toy clinic was constructed in a bedroom. My youngest son proudly showed us his skills in administering mouth-to-mouth and chest compressions to a cuddly toy. Removed as my kids were from the social pressures of school life, a newfound freedom of lockdown play was also apparent. This resonated with my own childhood experiences of living in a remote location. I remember long school holidays and being told to 'get outdoors' and to 'make my own fun'. Like me, some of you may remember a similar (if somewhat self-contradictory) message from the opening sequence of the television programme Why Don't You?, which invited the viewer to 'switch off the TV set and do something less boring instead.'
What felt like enormous limitations and disadvantages at the time – separation from friends and lack of access to facilities – now seem like the extraordinary opportunities that they were, for freedom, flexibility, and amazing opportunities for self-expression.
From a heritage perspective, the study of children's play has long-established links to the study of popular tradition. The most prominent UK example of this is the work of Iona and Peter Opie, folklorists who became well known for their collection and analysis of playground games and language. What the Opie studies did enormously well was to highlight the richness but also the commonality to be found in children's play. This resonates powerfully with numerous anecdotal observations and micro-studies of 'pandemic play' that Helen has shared with me, which connect to different places in the world. In Denmark children played heavily modified versions of familiar games when they returned to school after lockdown. The USA saw evidence of almost precisely the same kinds of pandemic-referential adaptive play that so many of us will have seen among children here in the UK. One Irish study revealed that a third of children surveyed brought the concept of the virus into their play and almost three-quarters reported playing outdoors more than usual during lockdown. It is worth noting that, on this last point, recent statistics published as part of the People and Nature Survey for England seem to suggest that, whilst adults saw a rise in outdoor access during coronavirus, children actually report a drop. As Dr Rose O'Neill warns, this may reveal worrying undercurrents and inequalities at play.
As an institution that champions creative play, both indoors and outdoors, and through our family friendly activities and Friday Fledglings programming, we are very keen to support Helen in her efforts to gather evidence of this ebb and flow of pandemic play. We're hosting a survey to gather examples of how kids have been responding and reacting to these complex times, and how they have risen creatively to the challenge of incorporating narratives of COVID-19 into their inventive and creative play. You can read more about Helen's project and survey here, and find out how you can play your own part in charting this extraordinary moment in the history of childhood experiences. In weeks to come we also hope to be sharing more news of Jeremy's work on landscapes and toponyms, which are set to further enrich our sense of how children continue to re-imagine the world around us, as well as to deepen our understanding of The MERL collections.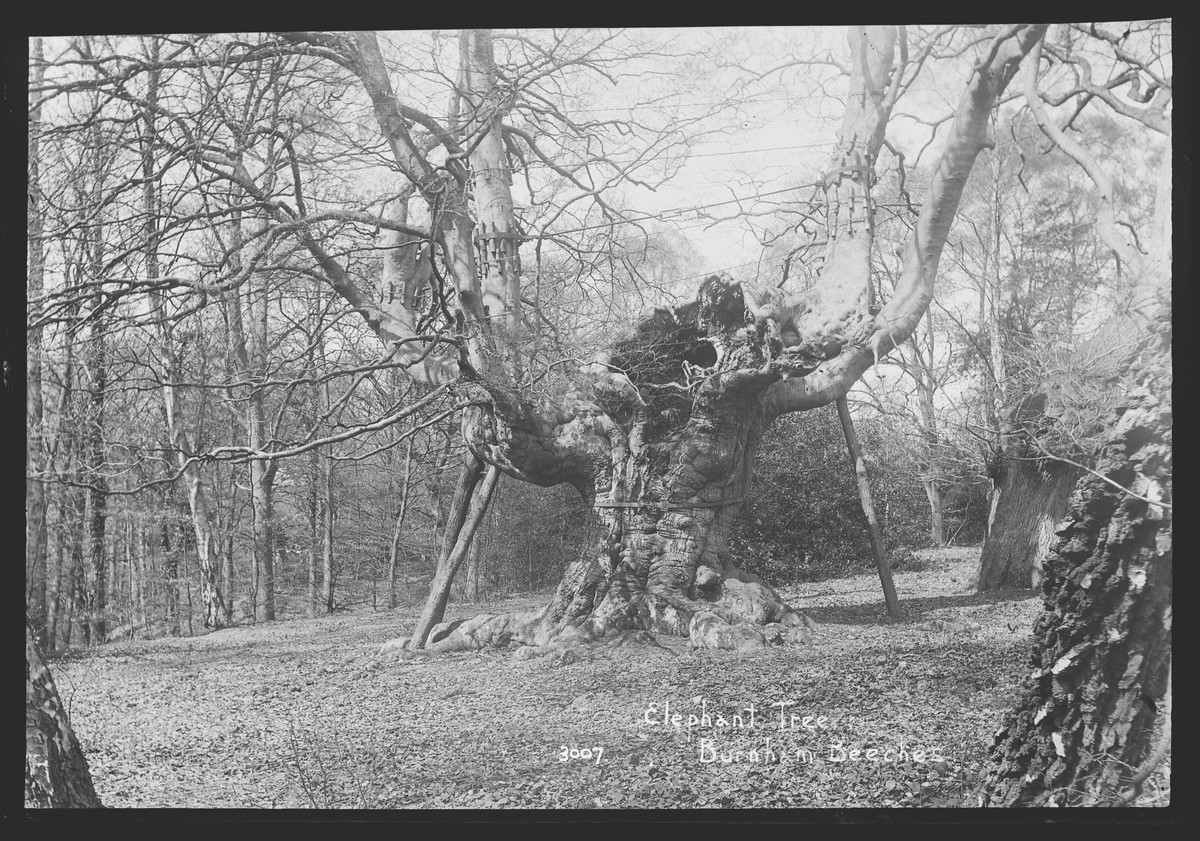 But what about the old 'monster tree'? Well, I might find myself pondering what childhood demons, difficulties, or diseases it might have symbolised, though I suspect in truth it just looked a bit scary! I'll certainly be daydreaming my way back onto its living deck, and navigating the high seas and turbulent waves of this challenging time with a headwind of rural nostalgia. I also have a nagging sense that I should be seeking out similar experiences for my own kids, so perhaps I'll also be climbing a few more trees in the future.
Below, please Dr Helen Dodd's project by completing the Pandemic Play survey and sharing information of how your children's play has changed since the emergence of COVID-19.

Share This Post :