Friday Fledglings – Online Special

Hello, everyone!
This week, because the museum is closed, we'll be doing Friday Fledglings a little differently.
Rather than meeting in our lovely garden (which we miss very dearly), the brilliant Friday Fledglings team have sent us several fantastic things for kids and their grown-ups to do at home instead!
Firstly, Charlotte received a lovely letter in the post. It was from a very dear friend, and we suspect you'll like to read it!
---
A letter from Little Mouse
Dear Friends,
It's a beautiful sunny morning! I was gardening when I found a heart-shaped ivy leaf. It reminded me of all of you! I hope you are well and able to go outside for a walk each day with your grown-up. I have had a chance to try out my new scooter! I really enjoyed it, although I have fallen off a few times!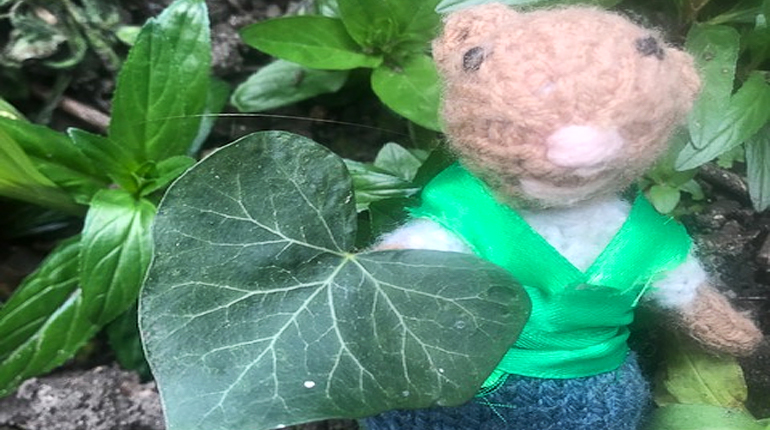 When I returned from this morning's scooting trip, I found that the postman had delivered me a postcard. It was from the museum hens, and I was delighted to read that the girls have gone on holiday! They have travelled to a place known as Cluckingham Palace. It sounds very grand – I can barely imagine it! It is ruled by a large, bossy hen named Queen Margrat, and she lives there with her three friends. While they are at the palace, the girls have been given royal names: Princess Olivia and Princess Izzy. Which do you think is which?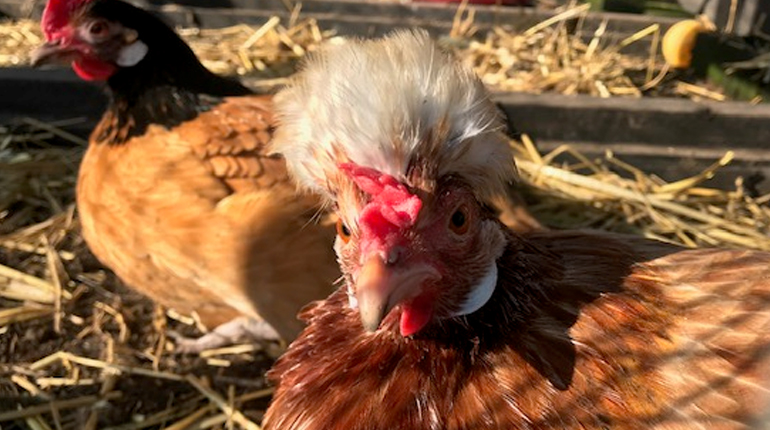 Our princesses say that it takes a few days to settle into a new 'pecking order'. They haven't laid an egg since their holiday began! I am going to recommend that they sing the song 'chick chick chick chick chicken, lay a little egg for me'. I have heard from Mrs Blackbird that this is an eggsellent song to encourage egg-laying! Perhaps if you sing the song loudly in the garden or on a walk, they may even hear you! You can learn the song with my good friend, Mr Tumble, on YouTube – if you click that link, I hope it will magically open!
Mrs Blackbird asked me to send you her love. She says that you might enjoy making a little nest out of things that you find on a walk or in your garden. It is nesting season, she says, a time when many different kinds of eggs are laid. If you make a nest in a bowl and place it somewhere safe, you may find that over the next couple of weeks, eggs might appear! But make sure you have something soft in your nest, like moss, leaves or dry grass, to make it comfy.
If you make a nest or would like to share yourself singing along, I'd love to receive an email. To make sure it gets to me, please mark it: 'for the attention of Little Mouse'.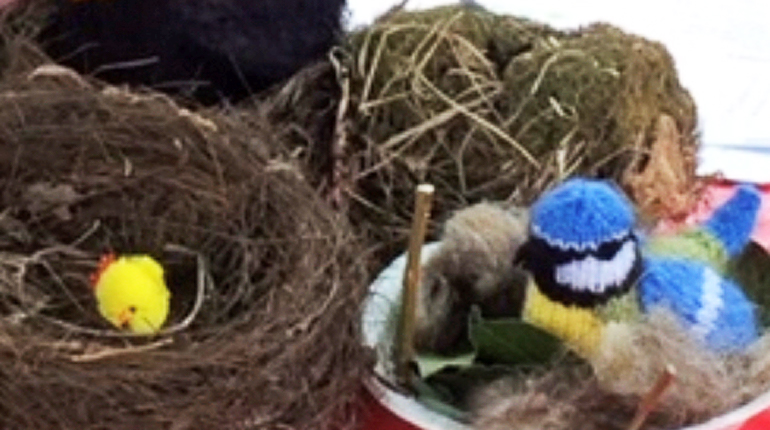 I miss you all, and hope you have a beautiful weekend.
Love,
Little Mouse xxxxx
---
We really miss the chickens! However, we're speaking with them every day, and we're so pleased to hear that they're enjoying their luxury stay at Cluckingham Palace! We're so excited to see them soon, when the museum reopens and they come back, and hear all about their exciting royal adventures.
If you miss them just like we do, then we think you'll just love this next activity.
---
Make your very own pecking hen and chattering chicks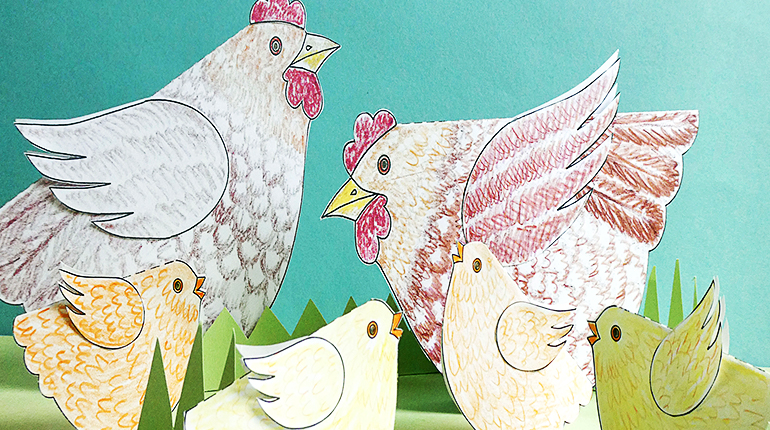 Find everything you'll need to get started on the three pages below!
Share your work with us through social media, on Facebook, Twitter or Instagram, or by email. We're sure the chickens would love to see it too!
---
A little bit for grown-ups
We do hope that you and your children enjoy these activities. The chickens are being very well looked after in a shiny, brand new pen at the home of one of the museum staff members!
While we're here, we would like to share new guidance produced by the Emerging Minds Network, a joint initiative led by the University of Reading (our parent organisation) and the University of Oxford. This document covers how to support young people with their worries during Covid-19.
The Emerging Minds Network provides a great resource for parents and families, and we encourage everyone to check out their Twitter, Facebook, or website, where they're posting regular updates and helpful links.
Lastly, please keep an eye out on our own feeds during the Easter holidays; we have many more exciting things and activities to share with you!
We look forward to seeing you again very soon, and send our best wishes from all of us at The MERL.
Share This Post :