Get out of London and come to Reading
Yes, we want you to visit Reading.
We don't have the dreaming spires of Oxford. We don't have Windsor's castle. And we don't have Swindon's outlet centre.
What we do have is lush coffee, a booming pub and craft beer scene, easily accessible countryside, unique shopping and…a contemporary art installation in a museum about the English countryside which we really want you to see. Seriously, it's very good, but we thought you might want to see what else we have while you're in the area.
So, if you're sick of central, bored of Shoreditch and need a day-trip, get yourself an off-peak Return to Reading and do this stuff:
Let's have eight cups of coffee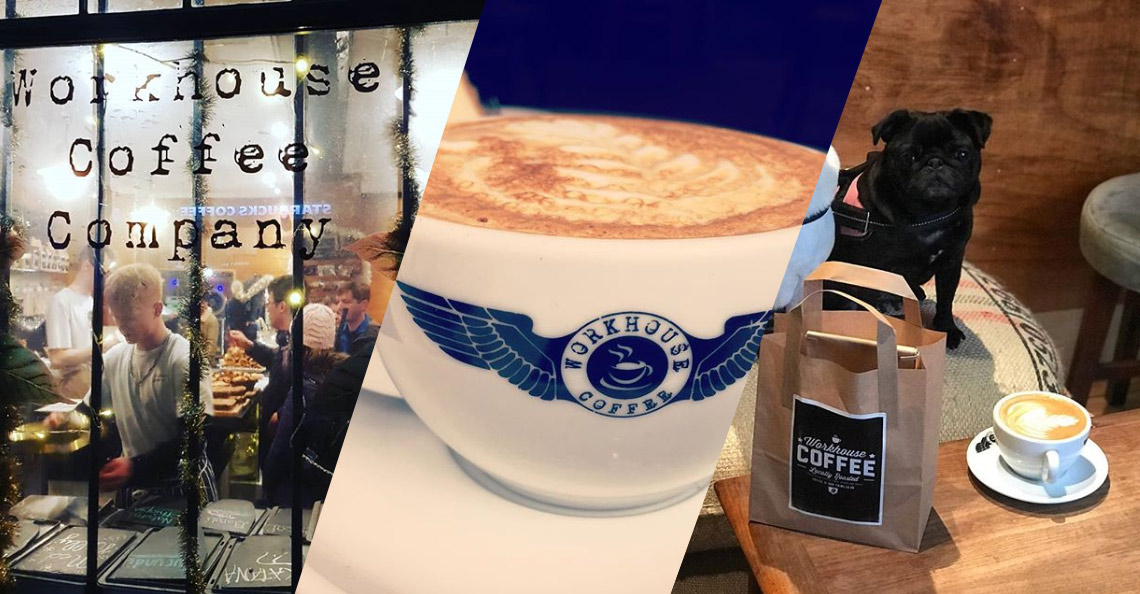 You're already getting the shakes on the 25-minute Great Western journey from Paddington, and outside Reading station you're confronted by a windswept square paved with grey redeveloped-in-the-21st-century stone, a tower block and a Pret-a-Manger.
Let's get away from that, shall we?
Head past the oldest purpose-built railway hotel in the world, up the beautifully bricked Queen Victoria Street, past the Oracle and down to the George Hotel, a 16th-century coaching inn. Behind Dickensian windows on the ground floor is the welcoming glow of Workhouse Coffee, which has the honour of both being one of Britain's 30 best and buzziest cafes and for being our only café without its own Wi-Fi. Take the time to disconnect, sample their signature blends, chat to the friendly staff and nibble on some absolutely lush pastries.
If you want to tank up, though, try these other places:
Shop until you hate capitalism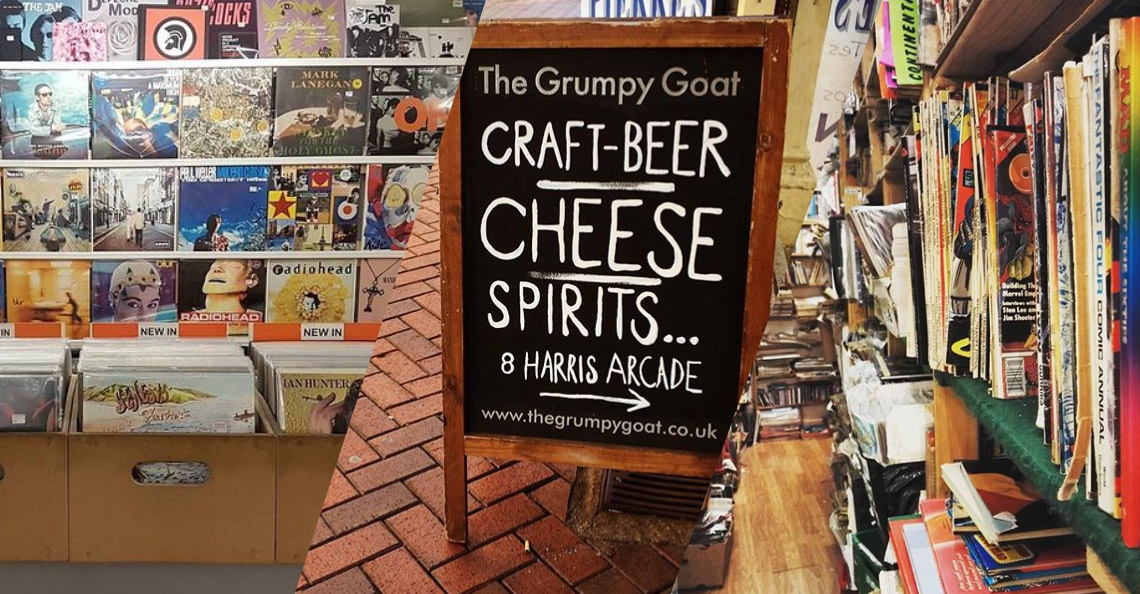 Reading has shops. We have the only Clas Ohlson left in the country, and a pretty good Gap outlet. But, to be frank, you don't have to come to Reading to buy a toaster from John Lewis, so let's move onto what makes us unique.
After your coffee it's only a short walk through the medieval Market Square and back toward the station, where you'll find the 1930s Harris Arcade.
This is Reading's mecca of independent shops. Enter from Station Road and satisfy your fandom cravings at Just Imagine Memorabilia, stuffed floor to ceiling with vintage toys, comics, records and odd bits and ends. Venture a little further and you'll find Grumpy Goat, Reading's Cheese and Beer institution, which stocks IPAs, DIPAs, Bitter, red ale, stout, porter, lager, wheat beer, cider, gin and much more in rows and columns and crates of beer which take up every conceivable space. They also run an annual craft beer and music festival at South Street Arts Festival.
Once you've stuffed your bag full of local cheeses and jazzy beers, pop into The Sound Machine and spend 30 minutes rooting through vinyl and cheap CDs. They won't judge you if you walk away with a Destinys Child album. If you're not a fan of browsing obsolete music formats, you can always pick up a cigar, browse African fashion, have a hat made or get a tattoo in the Arcade too.
If you love shopping and want more, try these:
Lunch your face off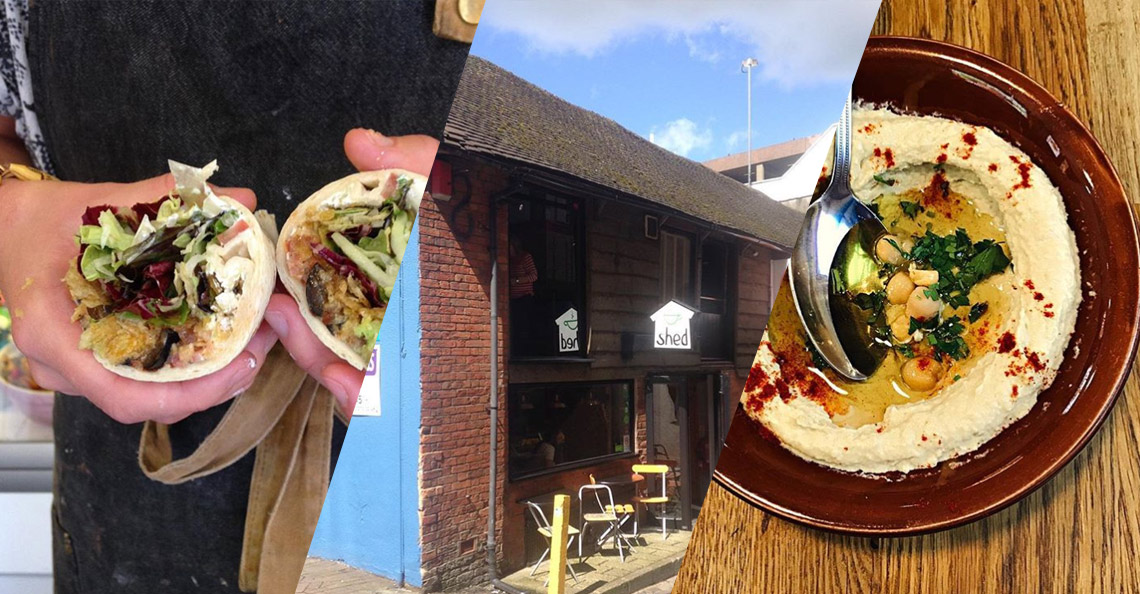 We've got two Nando's. We've even got a chicken shop called Fernandos which was sued by Nando's and is now called Fernandez. But if you want something a little different, Reading has you covered.
Once you've had your fill of shopping, wander up Friar Street (named after a medieval friary at the end of the road) and, tucked behind Nando's, you'll find a place called Shed. It's in a former forge, and its first floor becomes Reading's best cocktail bar Milk after-hours. During the day, though, they sell the most lovingly put-together and tastiest things between two slices than you can imagine. Its popularity shows on weekday lunchtimes as workers near and far queue outside for a Top Toastie, a BBC, the daily soup and Lentil Power.
Shed isn't the only one flying the flag for interesting, independent food in Reading. If sandwiches and soup aren't your thing, try these instead:
Reading has culture?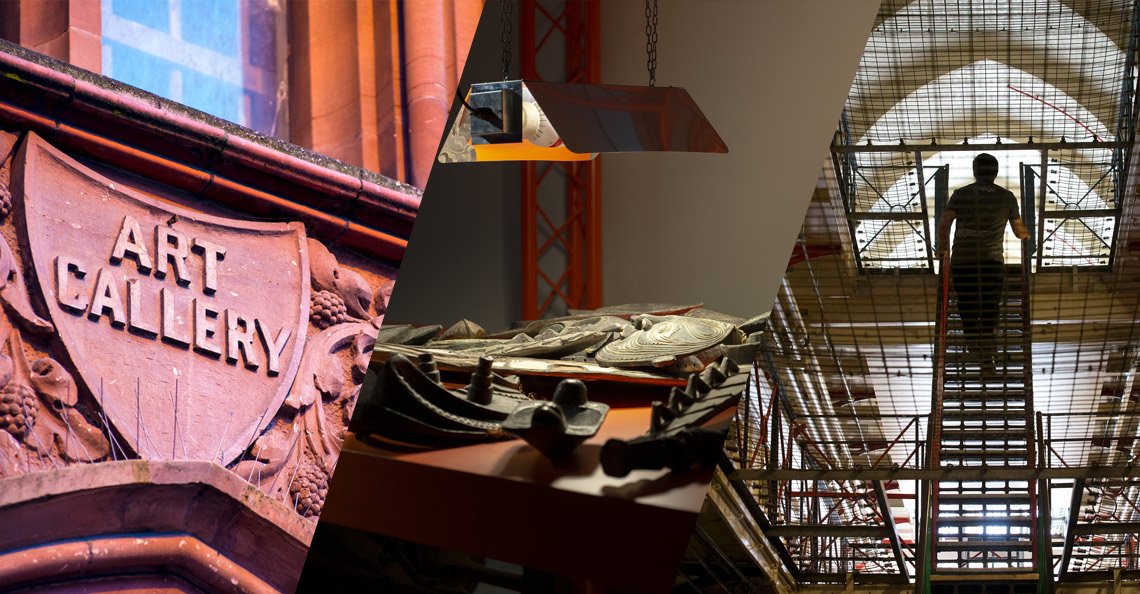 Yes, Reading has culture. From a thriving local art scene to big names at the Town Hall; from England's best 6-sided venue to an arts centre saved by the community; and from a Victorian replica of the Bayeux tapestry to England's national museum on English rural life – repeat after us: Reading has culture.
One bit of culture you may not expect to find is the melding of science, art and bull semen. Sculptural pieces made out of semen straws adorn Irish bulls, exploring how humanity has shaped and continues to shape cattle to our own ends. Do you know what – it's easier to explain in person, you should just come and see it.
After lunch, wander south and down Georgian London Street, past the Shenhai Olympia Ballroom where the Rolling Stones once played, and take a detour through the tranquil University of Reading London Road campus and give us a visit.
If you're hanging around though, take the chance to laugh, learn and be inspired at these other places:
Walk it off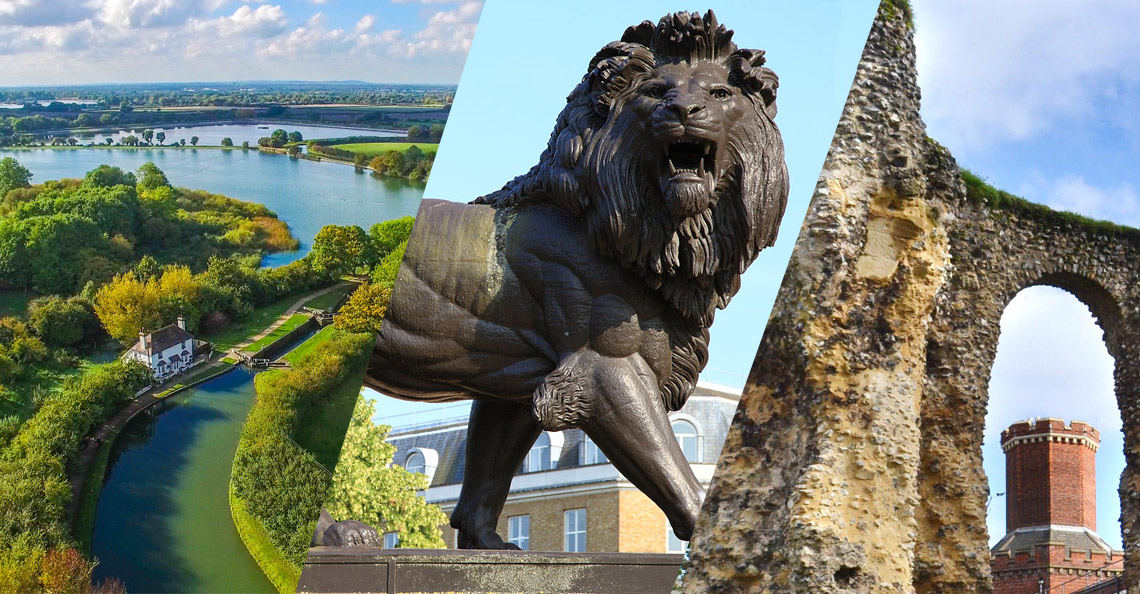 We have trees for you to look at. We have rivers for you to stare at swans. We have slightly grim but sometimes nice canal-side footpaths to amble along and avoid bikes on.
But since you're only here for the day, take a brisk walk back into town and through Forbury Gardens, Reading's centuries-old gathering space. Relax under the imposing glare of the Maiwand Lion, splash about in sculptural fountains and climb a civil war-mound-which-used-to-be-a-fort. Continue through to Reading Abbey Ruins, the imposing and romantic remains of one of Britain's most important religious sites and the burial place of Henry I.
If you're here for a longer day or if you want to come back, try these too:
Eat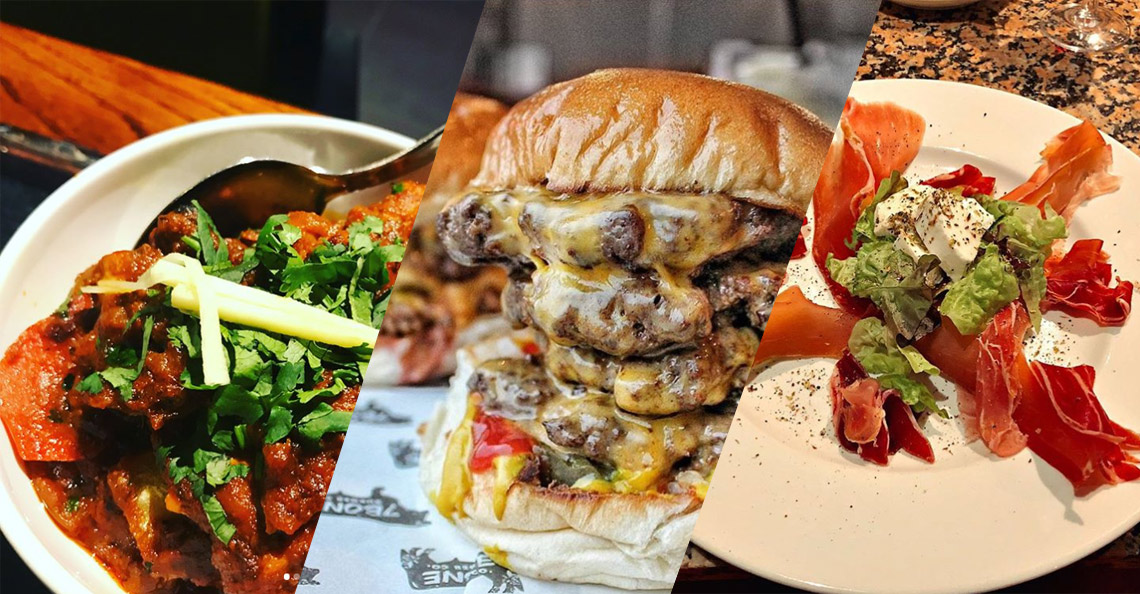 Reading is a surprisingly good place to stuff your face.
We defer to our local food blogger Edible Reading for insightful recommendations, but for what it's worth we've collected some things together:
Get sozzled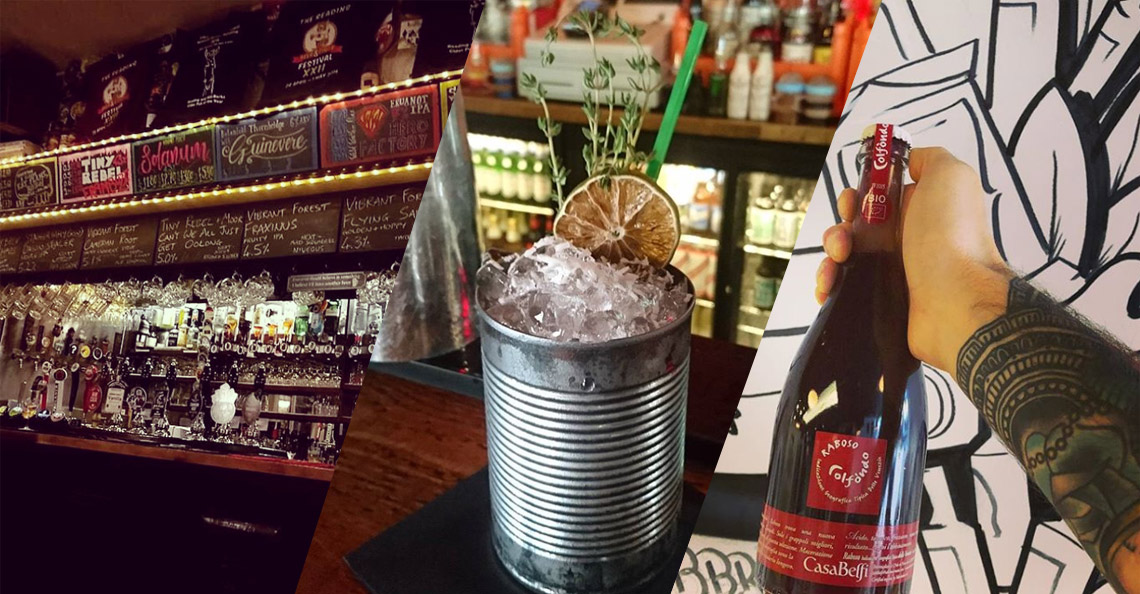 Reading has a thriving bar and pub scene. We're surrounded by established and up and coming breweries, have brassy new pubs and classic old man pubs, and even some wine bars.
Rather than assume your taste for you, we're going to give you the best of each:
You can also turn yourself into a public disturbance for less than a tenner in no less than three Wetherspoons, an O'Neills, a Walkabout, a Varsity and a variety of other copy and paste boozers.
Go home, but come back
Reading is quietly becoming a good place to eat, drink, experience culture and have a good time. We're very proud of it and would love for you to come again, but please don't tell too many people or they might ruin it.
Thank you.
Share This Post :