Revealing the Concealed: English Folk Culture and Superstition
During the late medieval and early Tudor era, when superstition about witchcraft and the supernatural was at its height, people in England sought new forms of protection, and, for some, new ways of inflicting harm. It was at this time that many turned to concealing objects. Often found close to entrances, including doorways and fireplaces, these items were concealed to protect, or harm, the inhabitants of the buildings where they were placed.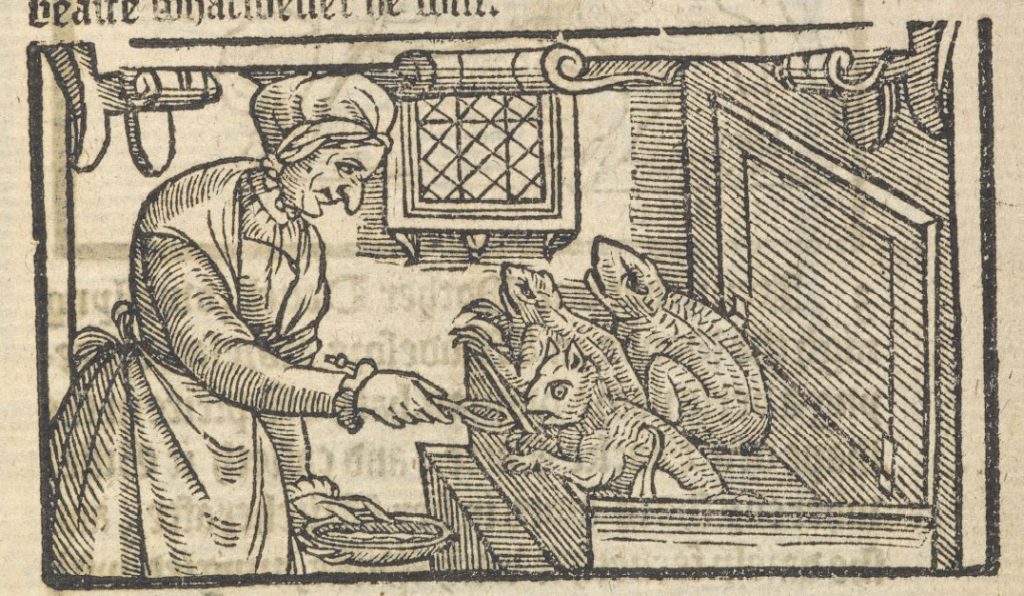 Items found range from clothing to mummified animals – often cats – and are commonly discovered during renovations or demolitions. Over the years many have made their way into museums, including the collections at The MERL, becoming a point of interest for visitors and researchers alike.
So what does this have to do with English Rural Life?
The 20th November saw The MERL unveil yet another successful Late event, this time examining the diverse theme of Folk. Alongside a myriad of activities, trails, and talks, some of the Museum's lesser seen objects made their debut, raising many an eyebrow and many a question throughout the evening.
From corn dollies, to horse brasses, pole heads to a Fool's Bladder, visitors were given the chance to engage with folk culture from England and beyond in a pop-up exhibition on the Museum's mezzanine and through volunteer-led object handling in the galleries.
Three objects in particular stood out however, each with its own ominous past, but all with one intriguing thing in common. These three items were a Bellarmine jar, a small leather pouch, and a pair of leather children's shoes. All are related to concealed, apotropaic, objects.
So what are these objects, and why are they significant?
Shoes
These children's shoes were found in a fifteenth-century farmhouse at Leigh-on-Sea, Essex, during its demolition. They were found in an attic, thought to have originally been a child's bedroom, which had been sealed off in around 1800. At the time of donation museum staff suspected that the shoes were deliberately deposited in the attic as an apotropaic device to protect the home. Shoes are one of the most commonly found concealed items. Over 2,000 examples are on record so far – a number that will undoubtedly continue to grow – with the earliest known examples dating from the 14th century[1].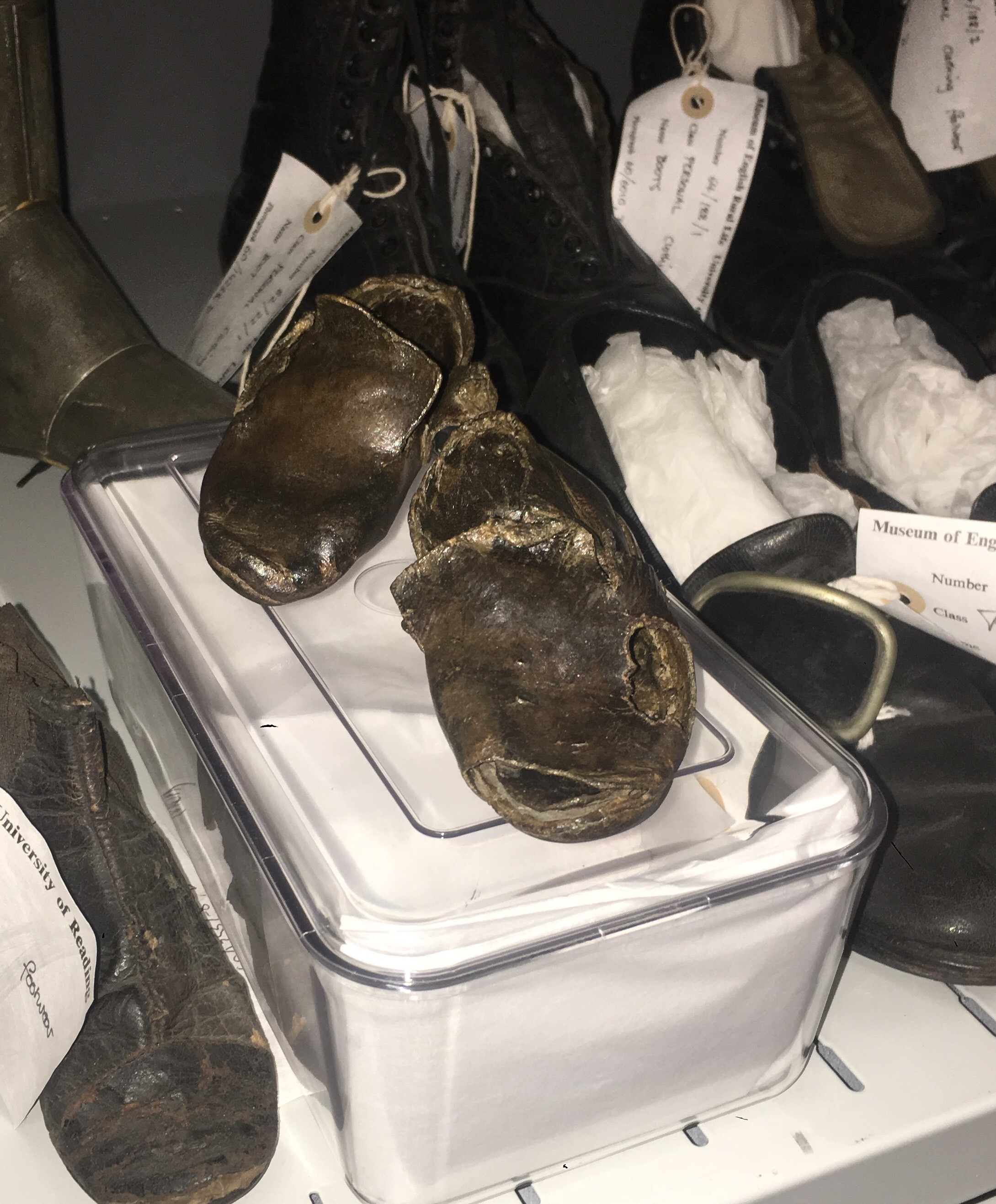 Leather pouch
This hand-stitched, circular leather pouch was found on the chancel arch of West Ogwell Church in Devon, and contains the remains of pages of writing. It was thought, by museum staff at the time of acquisition to have been a charm or a curse, and may date from the seventeenth century. Due to its age and condition, it is impossible to know what the writing once said or their intended purpose. Few paper items from this period survive, deteriorating over the centuries, or falling victim to pests.
Often written charms were used as a means of protection, however a couple of examples of written curses do exist[2]. Having been found in a church, this item could have been intended for either protection or harm – Maybe a prayer, placed high, closer to God, or harmful words, intended for the congregation.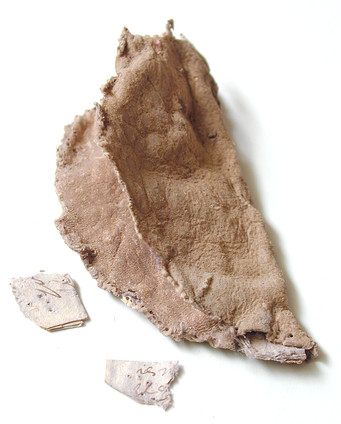 Bellarmine Jar
Although this jar was not found concealed, having been dug up at Sandy, Bedfordshire, Bellarmine jars were a firm favourite for concealment, and were most notably used as Witch Bottles.
Witch Bottles were used as a counter-spell against witchcraft. A vessel would have been filled with 'powerful' substances, some of the most common being human hair, heart-shaped fabric, urine, and iron pins or nails – Iron metal was believed to repel witches.
This was then concealed by an entry point, preventing any unwanted entities from entering the building and causing harm. Witch Bottles have been found under fireplaces, beneath the floors, and under door frames.
Of approximately 250 recorded English witch-bottles, 130 are thought to be Bellarmine. Made in Germany and popularised throughout 17th century Europe, the jars' name was inspired by Italian Cardinal, Robert Bellarmine, who was renowned for publishing anti-protestant literature.[3]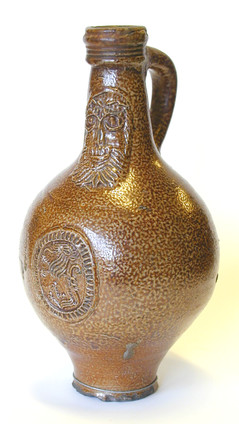 One Thing to Remember …
A lack of records and written accounts means that we cannot be certain that the purpose of these particular items and their concealment was based in the supernatural. These interpretations are 'of their time', reflecting the beliefs of those who found the items, and the museum staff who received them. Understanding the period in which they were hidden and the popularity of concealed, apotropaic items during a period of superstition, certainly helps in identifying and understanding these types of objects, but it must be taken with a pinch of salt. Nevertheless, these objects and their presumed history, is a fascinating insight into English Folk culture, superstitions, and beliefs.
For more information about concealed objects and supernatural folk culture, visit Apotropaios, and Inner Lives: Emotion, Identity and the Supernatural, 1300-1900.
Share This Post :