A tractor you can climb on!

Written by Isabel Hughes, Curator
The MERL has a wonderful collection of tractors.
They range from a 1917 Titan, manufactured in the USA by the International Harvester Company and typical of tractors imported to Britain to help with the war effort, to a 1930s Fordson Model "N" petrol and paraffin tractor that we use to explore the story of the Women's Land Army in our permanent displays. Then we have a 1948 Ferguson TE20, the "little grey Fergie", built in Coventry and acquired by so many farmers in the post war period as part of the push for more intensive farming. We also have toy tractors including a Triang Major that was given to the Museum in the 1990s by a careful owner who remembered playing with it in the 1950s when it was a much loved birthday present.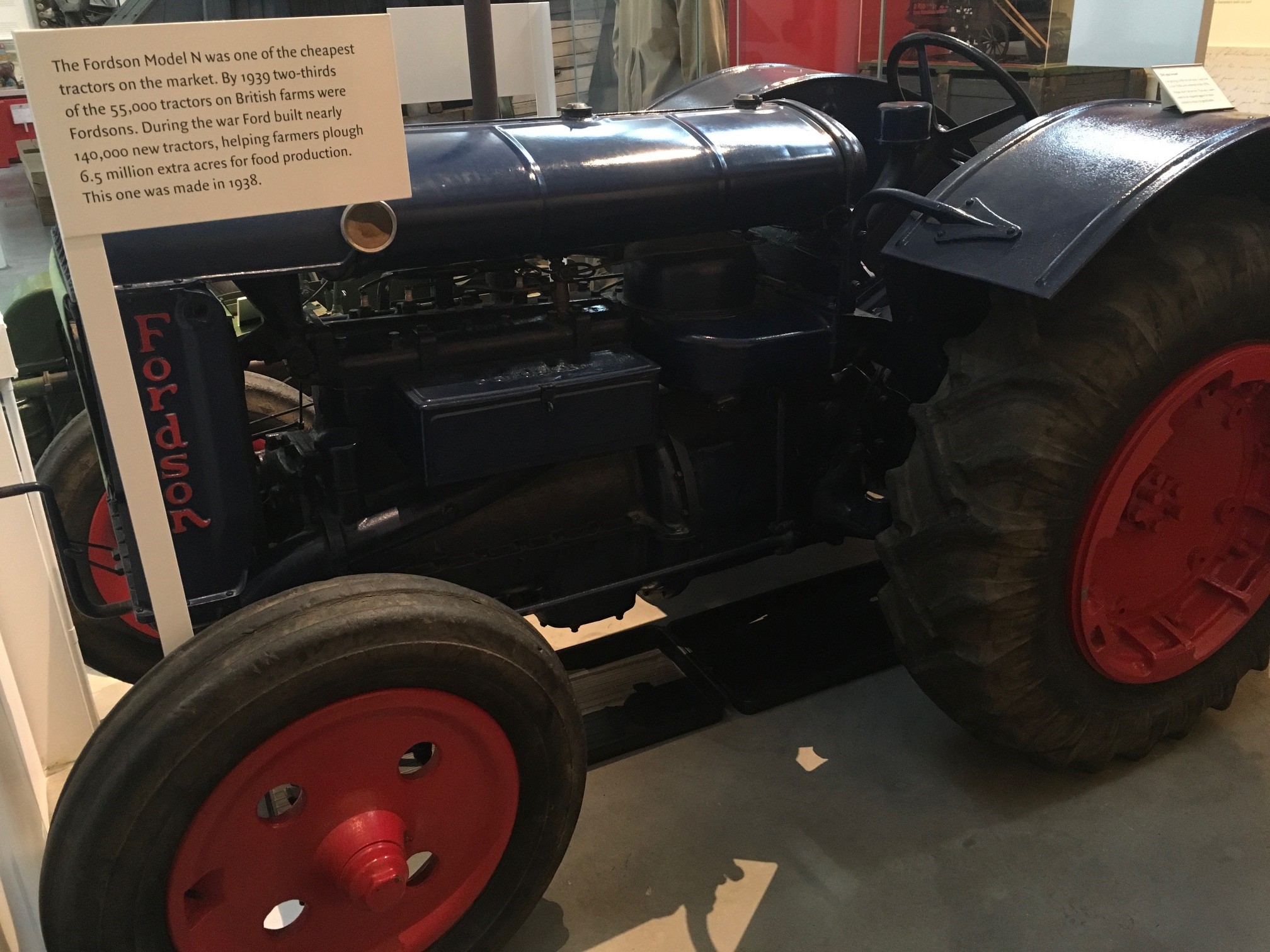 As anyone who knows about tractors will confirm, one of the best things to do with them is to climb all over them and play. But our tractors' days as climbing frames ended when they entered the Museum. This is partly because they must be kept safe for future generations to enjoy, and we want to avoid mending or restoring our tractors so they're kept in their original form as much as possible. There's also a very real chance that children and adults may injure themselves on sharp edges or awkward engine parts! These machines were never designed as playthings, although we know that children (and grown ups) are keen to experience what it is like to sit on one, turn the steering wheel and so on.
We have, in years gone by, worked with local vintage societies to show old tractors and other machines at special events in the garden. But this time we wanted to have something that we could safely leave out in the garden and make available to visitors all year round. The idea of a specially made play tractor, inspired by our tractors, was born!
Over the last few months we have been working with Flights of Fantasy, a company that makes bespoke play equipment. Following a visit to see our collection, they produced a proposal to create a play tractor pulling a simple wagon.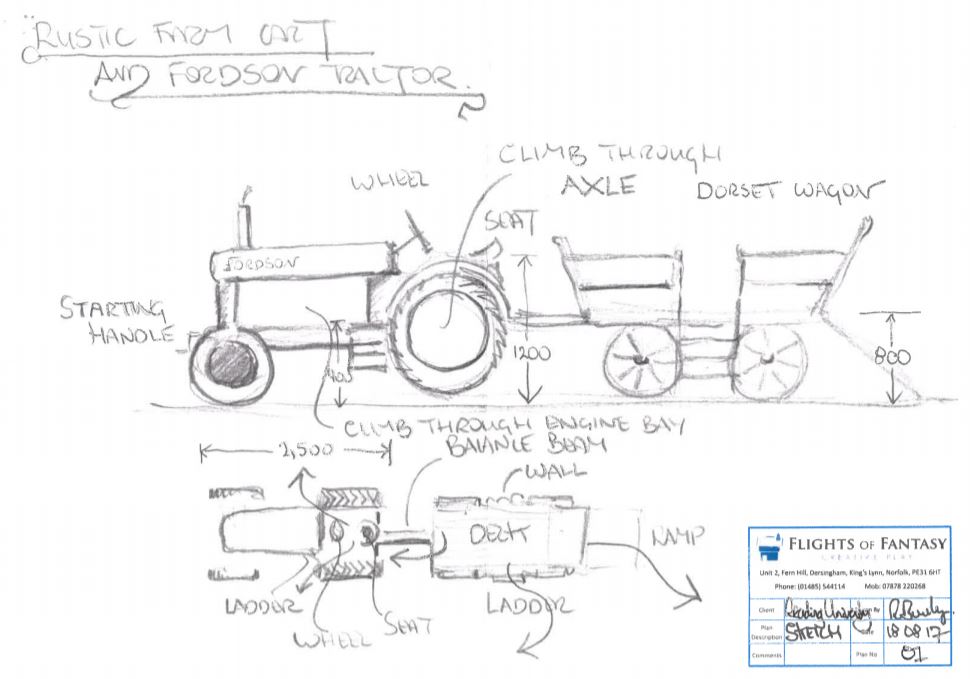 The company director was particularly fond of Fordsons and had driven one when younger, so our tractor is loosely based on his favourite model. We think we have kept the best bits – the big wheels and rubber tyres, the seat and the steering wheel. There are gaps and spaces where wheel spokes and engine parts might have been, making the tractor much safer for children but also creating spaces to climb into.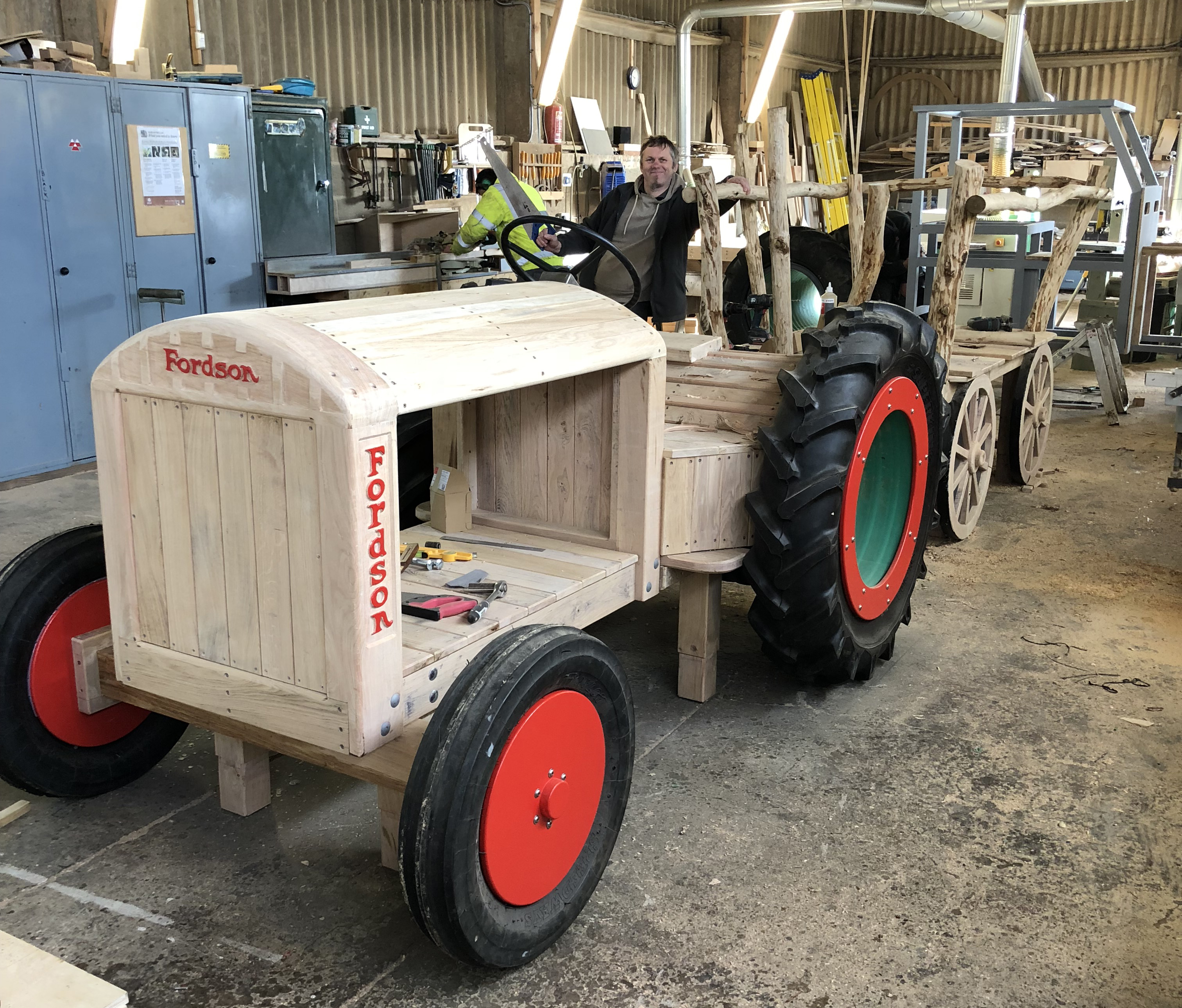 Purists will note that the design of the wagon is more continental than English, as its sides are low and open, which doesn't match up with examples in the Wagon Walk. This design does, however, create the opportunity for children to climb in and out easily, see over the top and to play together. As this new garden feature is designed for creative play there are other small touches added including a slide, grab handles and footholds normally used on climbing walls. Importantly, there is also matting provided all around the tractor in case of falls.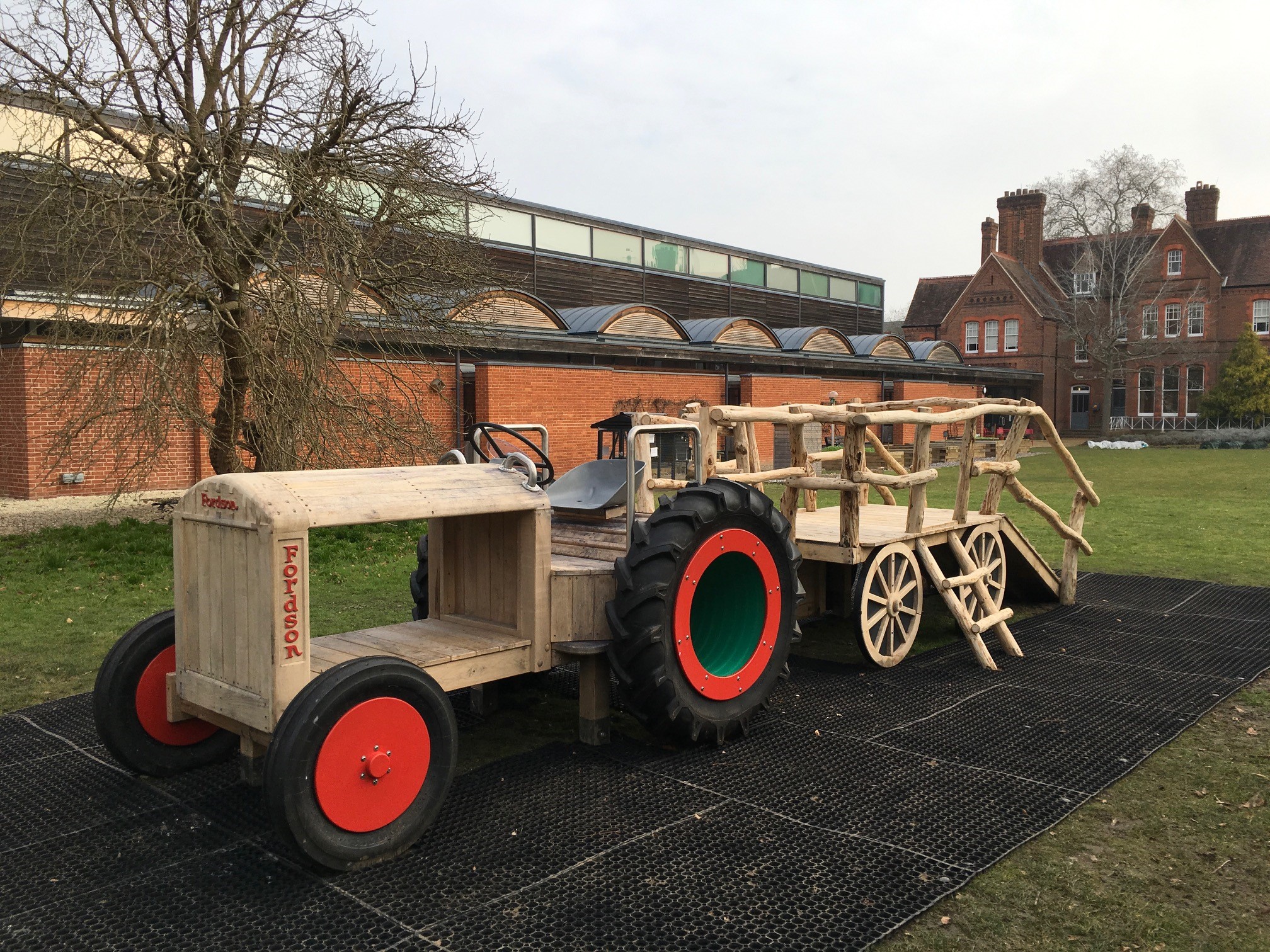 Do come and see our tractor and wagon soon – we are really pleased with it and hope you will love it too! Parents and carers might like to know that it has been designed for three year olds and above and we recommend that adults stay in attendance while their children are playing.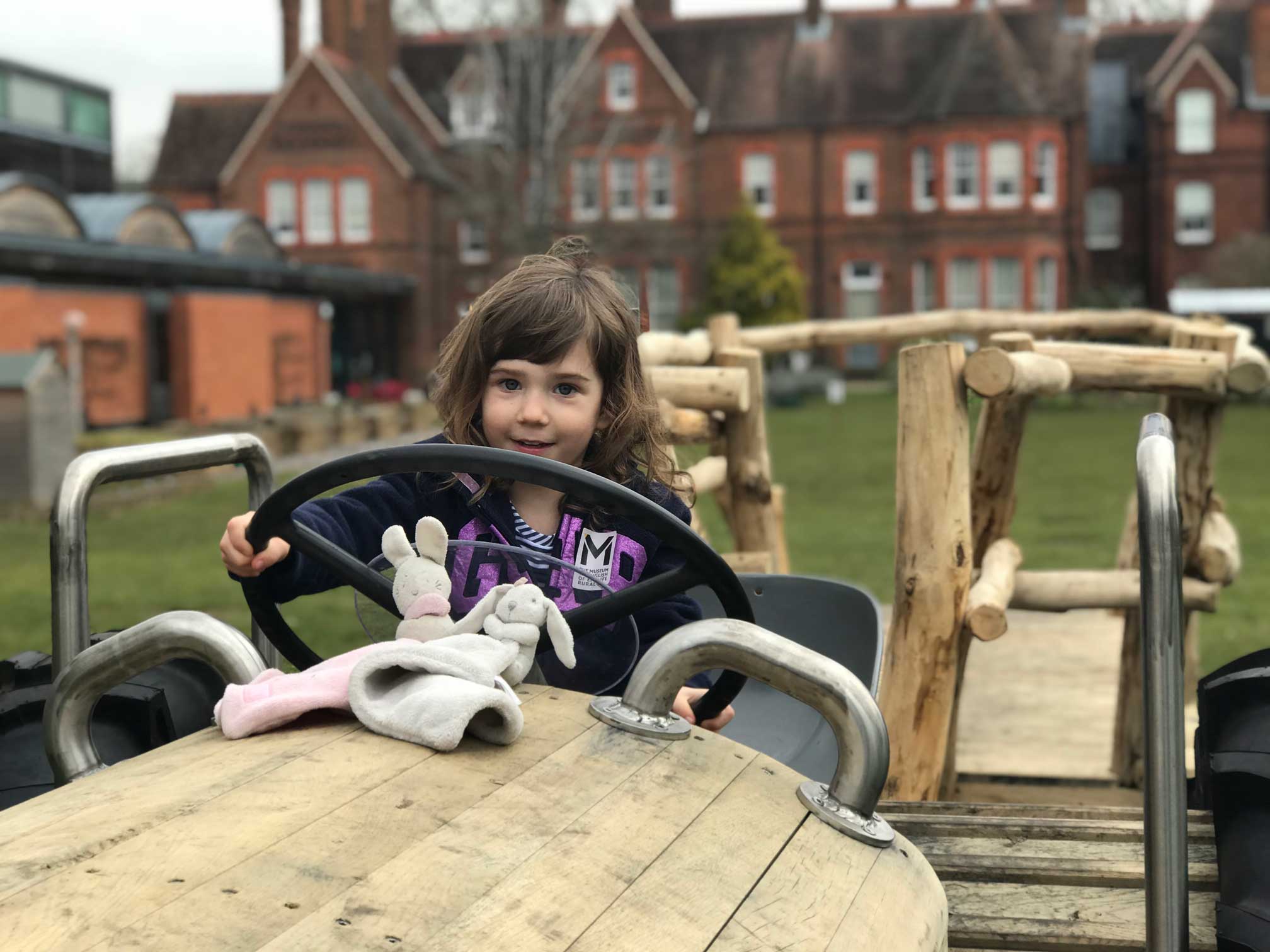 Find out more about what there is to do in the MERL garden.
Share This Post :