Inspired by the collection: Caitlin Hinshelwood's 'Rural Life' scarf

Caitlin Hinshelwood is a London based textile artist and designer, producing distinctive, hand dyed and screen-printed pieces. She is interested in using motifs and symbols to suggest narrative within her textiles.
I am often drawn to the work of unknown makers, objects that have been made for necessity, decoration, or just the love of it. This often leads me to ethnographic or folk collections and I spend as much time as possible visiting museums, archives and countries to gather this research. I am also especially fond of a museum tool display.
I had wanted to visit MERL for many years, as I knew it would hold exactly the types objects I find so interesting. When I finally visited last year, tools, textiles, butter and ginger bread molds, corn dollies, machinery, packaging, ceramics, basketry were all there. It's frustrating imagining all the things you hold, but can't be out on display!
Usually I sit with my references for a while before turning them into anything but I had a show coming up at Heal's and wanted a new piece for then. The designing for the Rural Life scarf happened really quickly and intuitively. I was already making sketches on the train back to London.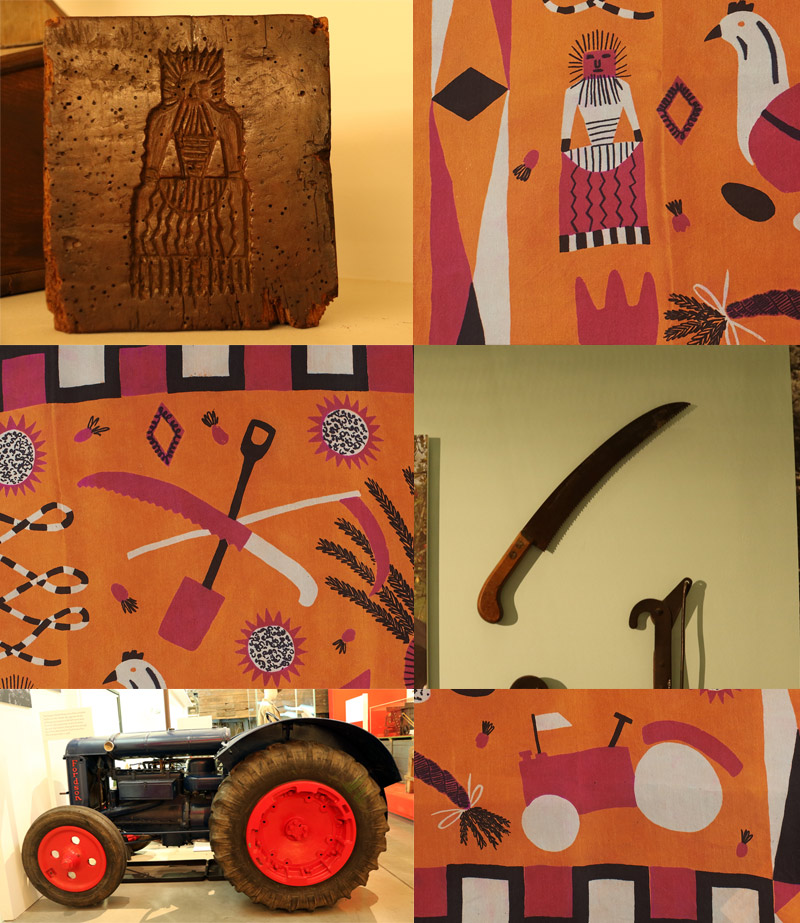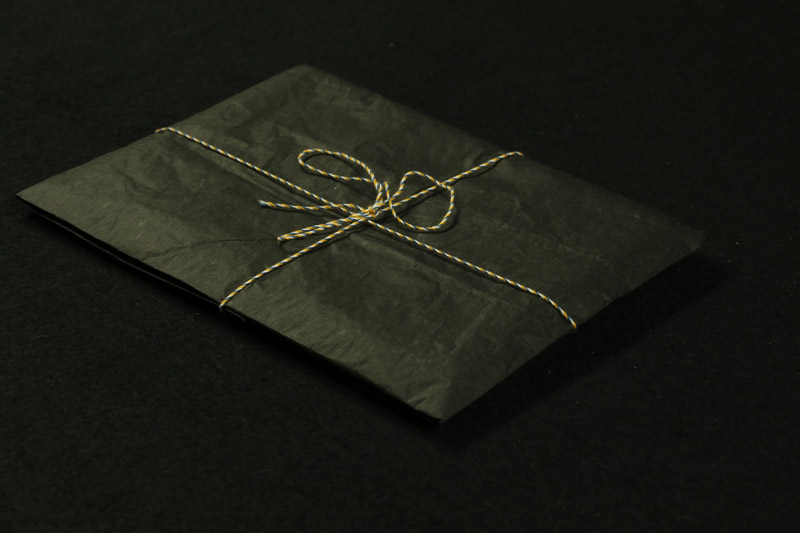 When I design my scarves I usually start with a geometric, patterned border. I'd seen some amazing enamel barge ware at the museum and some of these inspired the border pattern. Once I've designed the border I start on the central motifs, incorporating things I'd seen at the museum or coming up with versions of them. All the screen artwork is hand-painted in three different layers, one for each colour of the final design.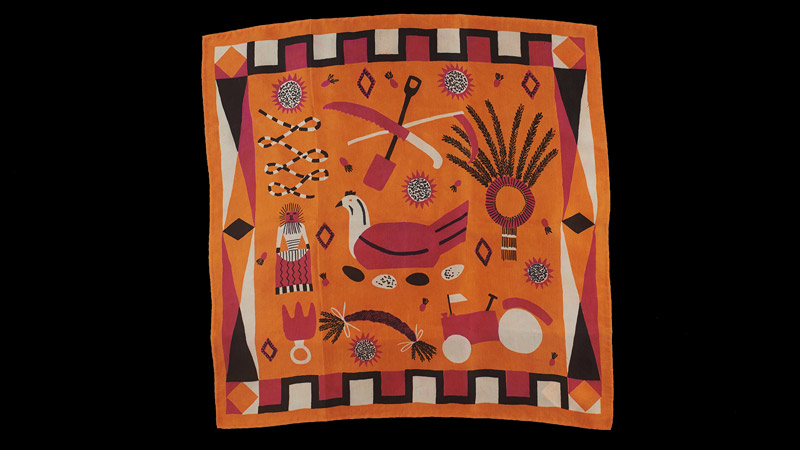 Each scarf is screen-printed on silk using a complex process called colour discharge printing which allows you to achieve 'pure' colour on a dyed ground. Effectively, there's a chemical in the dye paste which bleaches the base colour so when the fabric is steamed, and the chemicals react, the dye paste reveals it's true colour. Playing with colour is a major part of my practice, which is why I never print the same design in exactly the same colour combinations, seeing how the design can change in each variation and making each one unique.
Caitlin Hinshelwood's Orange Rural Life scarf is now a part of the MERL collections, but some remain on Caitlin's online shop.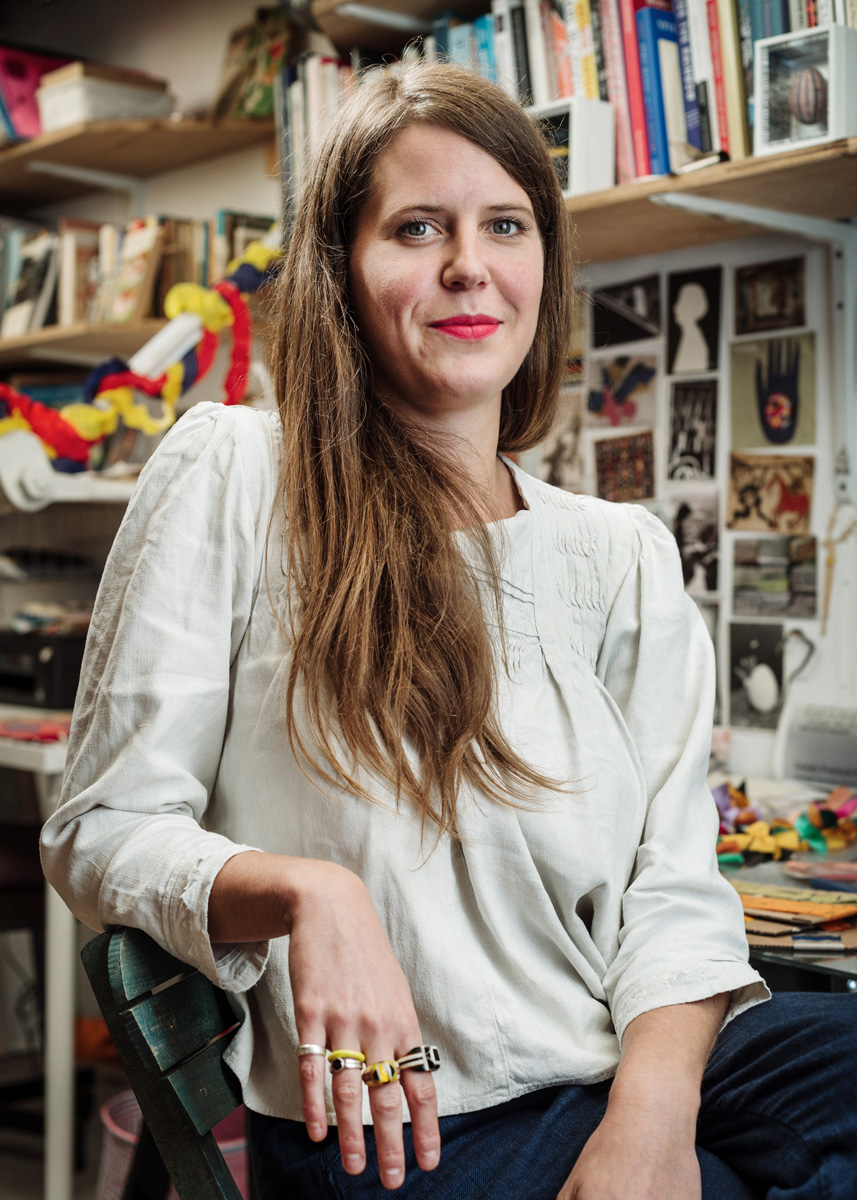 Share This Post :