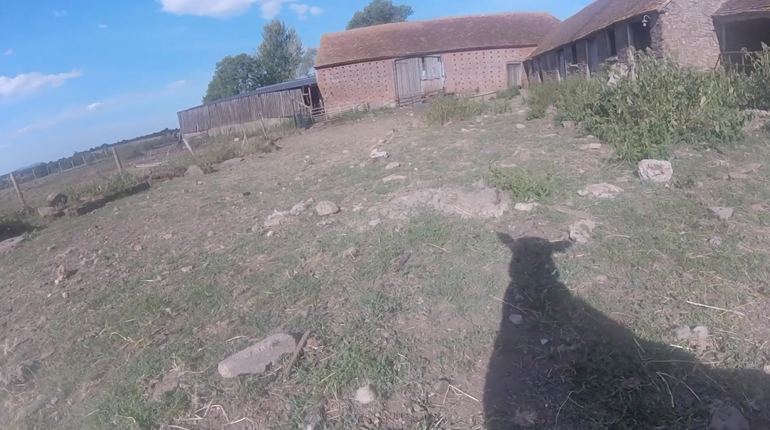 I, Sheep is a filmpoem created across two years, through close collaboration between film, performance and poetry makers. By interlacing poetry, film and performance, I, Sheep explores the relationship between a sheep called Jess and a poet called Jack.
Susannah Ramsay has described the filmpoem as 'a poetic composition that interweaves experimental film practices with film-phenomenological concepts and creative self-expression'. Considering Margaret Tait's films about the Scottish Landscape, Sarah Neely has noted that filmpoems 'can be meditations on reality, on what we see and how we look'. These ideas are resonant for both I, Sheep and for the museum context that frames it.
I, Sheep is one of a cluster of creative works generated for a project at The MERL entitled Making, Using and Enjoying: The Museum of the Intangible (funded by Arts Council England). This explored intersections between the Museum's tangible holdings, the idea of intangible cultural heritage (ICH) and creative and digital practices. As outlined by UNESCO, 'cultural heritage does not end at monuments and collections of objects. It also includes traditions or living expressions inherited from our ancestors and passed on to our descendants, such as oral traditions, performing arts, social practices, rituals, festive events, knowledge and practices concerning nature and the universe or the knowledge and skills to produce traditional crafts.' Responsively, The Museum of the Intangible project began by bringing people together around things, and then drew on their living experiences and relationships to explore, through creative practice, the significance of ICH within a museum context.
One hot summer's day in 2018, following a workshop at The MERL, Teresa Murjas (Professor of Theatre & Performance at the University of Reading) and filmmaker James Rattee travelled to see Jack and Jess on their remote farm. They brought with them a range of cameras, one of which Jess wore during filming. Multiple perspectives on their interlinking lives and rural environments were captured in the varied gimbal, go-pro and drone footage that was collected.
As the months passed, one creative act would generate another. Roles were performed, film footage was collated, poetry written, and footage edited. Readings were performed, recorded, footage was reshaped, and audio material collated. Sound, imagery and words were progressively layered and synthesised until now, in July 2020, when the filmpoem is about to be shown very for the first time.
I, Sheep will premiere on The MERL's YouTube Channel on the 24th July 2020.
Below, on our Soundcloud, listen to Teresa, Jack, and James as they discuss the writing, filming, and recording of I, Sheep.