Cross-curricular workshops widening access to higher education
"The potential is limitless for our children […] This is a little workshop that can take you anywhere."
Jenny Blay, The Arbib Education Trust
As a University museum, The MERL offers your students the opportunity to engage with a Higher Education Institution – sometimes for the first time – in an informal setting.
We are delighted to provide bespoke virtual and onsite workshops for schools drawing on the unique and varied collections held by The MERL and University of Reading's Special Collections. These workshops engage learners in object-based learning, offer opportunities for them to interrogate sources, think critically and develop their analysis skills.
They are frequently supported by and involve academic colleagues and students at the University of Reading who offer real insight into university life and study.
"Our STEM days aim to inform and inspire and raise aspirations, so this was great!"
Kate Thompson, Reading Girls School
Workshops can cover a wide range of topics to suit different interests, learning styles and offering cross-curricular learning links to support a range of KS3 to KS5. We can work with schools to ensure workshops meet with curriculum aims as well as offering a taste of university study techniques.
TOPICS INCLUDE
Agriculture/Horticulture
History
English Literature
Art and Design
Geography
Science
Business
Health
Food and Nutrition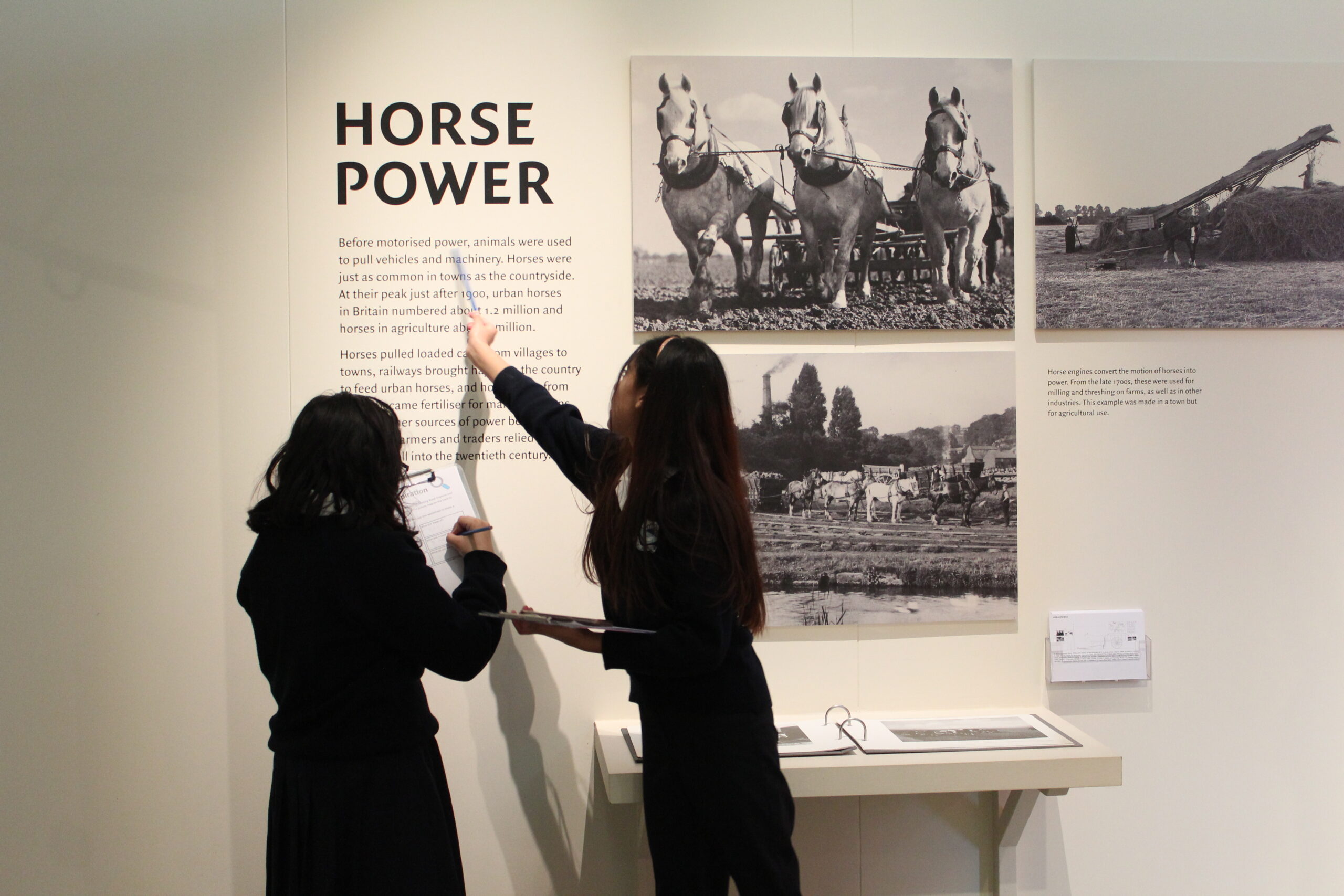 Example sessions
Design Technology – Timbers – Explore The MERL's collection of wagons and farm machinery.
Gender stereotypes in the world of work – Explore the role of the Women's Land Army in rural Britain.
Food and Nutrition – Food Security; explore the concept of 'British Food'; innovations in food waste.
Landscape and climate change – explore the impact of our use of land on the environment both in the past and the present using the collections.
Careers in the Heritage Sector (suitable for virtual careers fairs and events).
LEARNING OUTCOMES
The Widening Participation programmes:
introduce students to The Museum of English Rural Life and the University of Reading's Special collections.
use primary sources to develop a range of transferable study skills including analysis, research, and presentation.
encourage students to start investigating different careers and develop capacity to navigate higher education and graduate employment.
provide exposure to a range of different careers which can link to particular subjects, developing students' understanding by contextualising subject knowledge.
CAREERS IN ARTS AND HERITAGE
We are enthusiastic about speaking to students about careers in arts and heritage. We can provide presentations for assemblies and classes on what it is like to work in heritage, the skills needed to work in the sector and how they can acquire them. We also attend careers events and conventions to speak to students and parents about careers in arts and heritage.
BOOKINGS AND ENQUIRIES 
For enquiries and to book any of the above, please contact the Learning and Engagement team at merlevents@reading.ac.uk or call us on 0118 378 8660.