Careers in Arts and Heritage
We are enthusiastic about introducing students to the rich variety of careers in arts and heritage.
We can lead assemblies and classes that provide students with a glimpse of what it is like to work in heritage, along with the skills needed to work in the sector and how to acquire them. We also attend careers events and conventions to speak to students and parents about the diverse range of careers in arts and heritage.
ONSITE WORKSHOPS: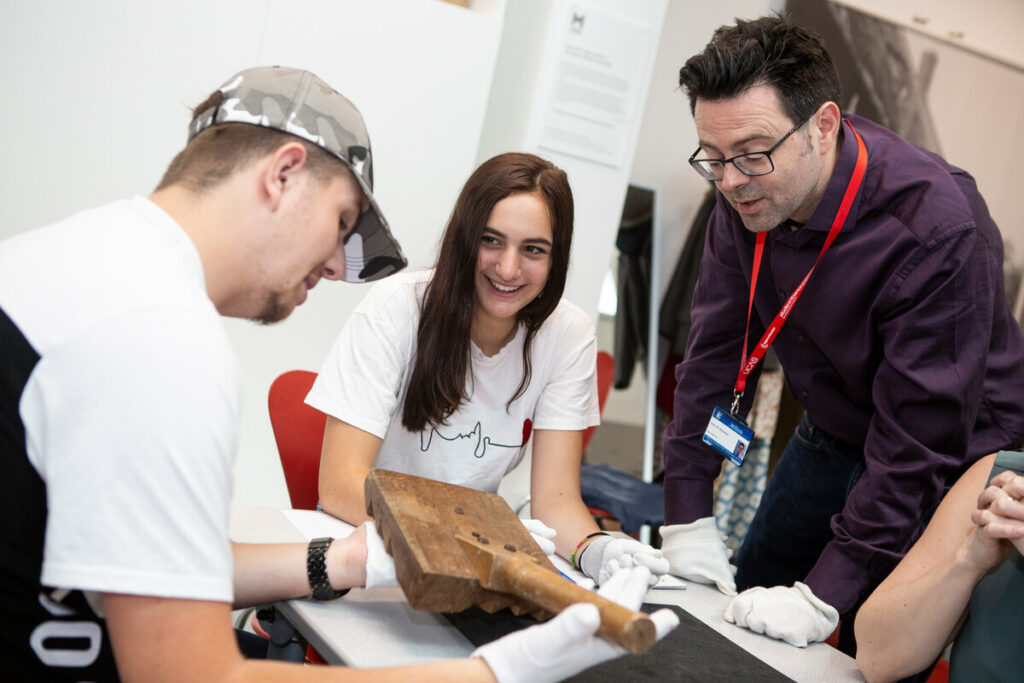 We provide sessions and activities here at The MERL. These are usually around 2 hours long and allow students to get a taste of the different roles within a museum and the kind of work they involve. These can be tailored to suit a range of learning styles.
For example, our Working Museum [LINK] session offers students a chance to handle objects from the collections and investigate their histories, as well as conduct research in the galleries. We can also provide opportunities for students to meet our colleagues and ask them questions about their career and work.
Students visiting the Museum for sessions have the added benefit of seeing the daily running of a museum taking place around them.
OFFSITE OPPORTUNITIES: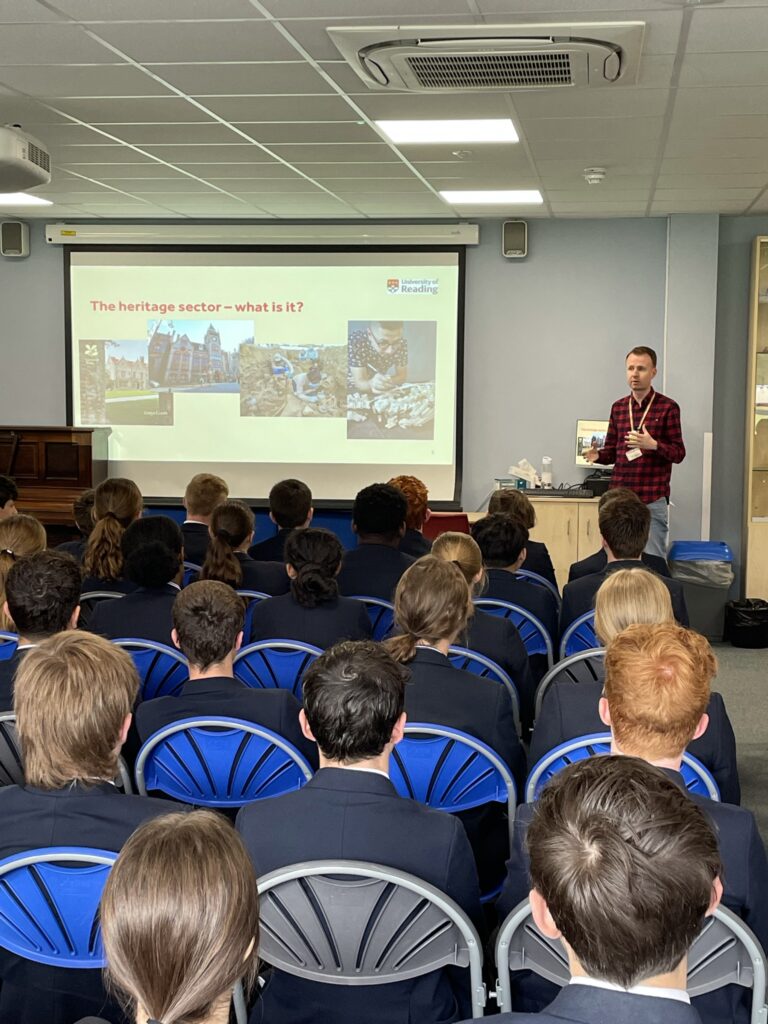 We can also provide sessions and activities offsite at schools and colleges. These can be delivered in person or virtually by a member of staff from the Museum. We can adapt aspects of our onsite offer to work remotely, too.
We are enthusiastic about representing heritage and museums at career conventions and offer assemblies about the heritage sector focusing on the kinds of skills and qualifications needed for a career, as well as the variety of roles that exist within it.
COSTINGS:
For Widening Participation schools (those with learners from low-income, low participation in higher education backgrounds and students with special educational needs), we can offer sessions free of charge.
For non-Widening Participation schools, we charge £100 per session.
RESOURCES:
The following video gives a snapshot of a few of the staff at The MERL and their work:
BOOKINGS AND ENQUIRIES
For enquiries and to book any of the above, please contact the Learning and Engagement team at merlevents@reading.ac.uk or call us on 0118 378 8660.