Working Wood
Tap the yellow hotspots to see more information on the selected object.
Start Exploring now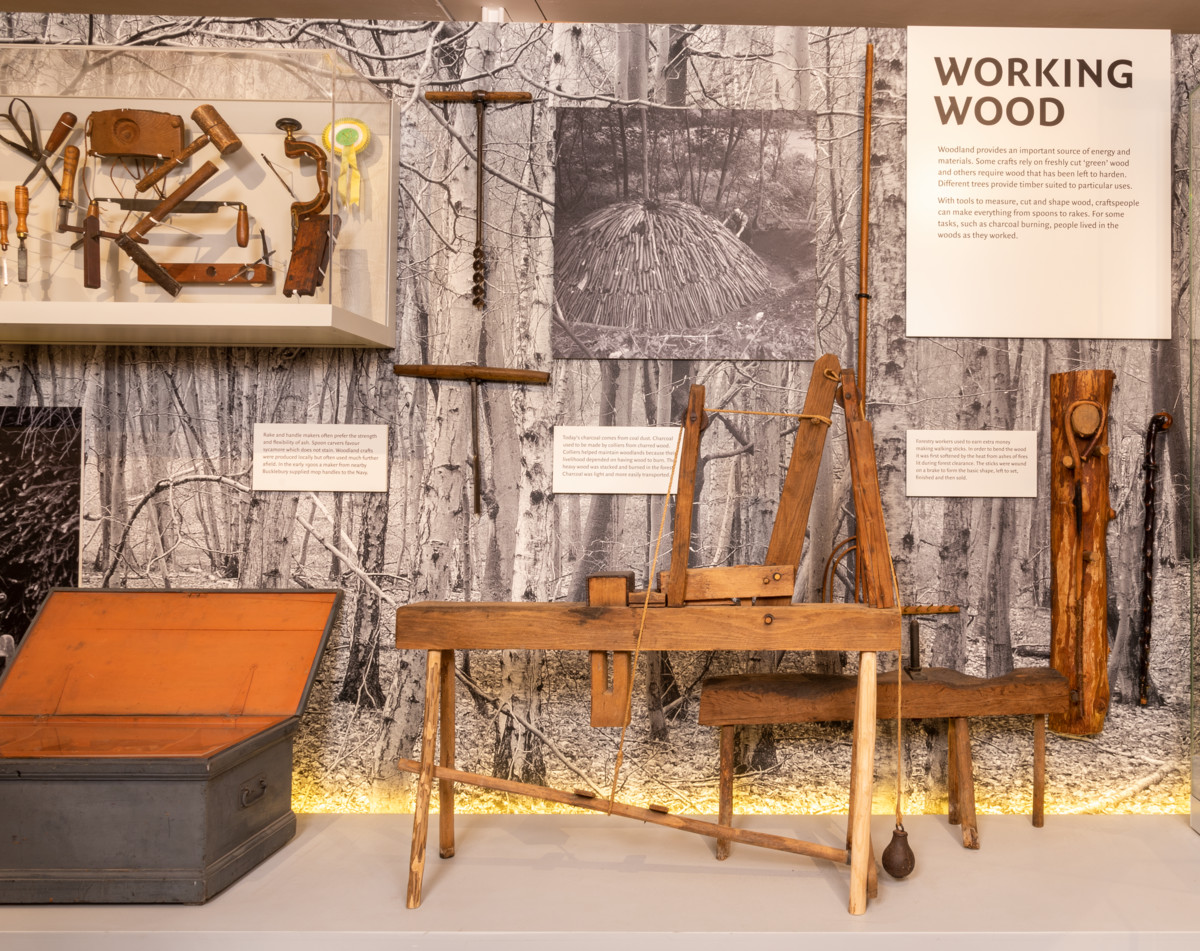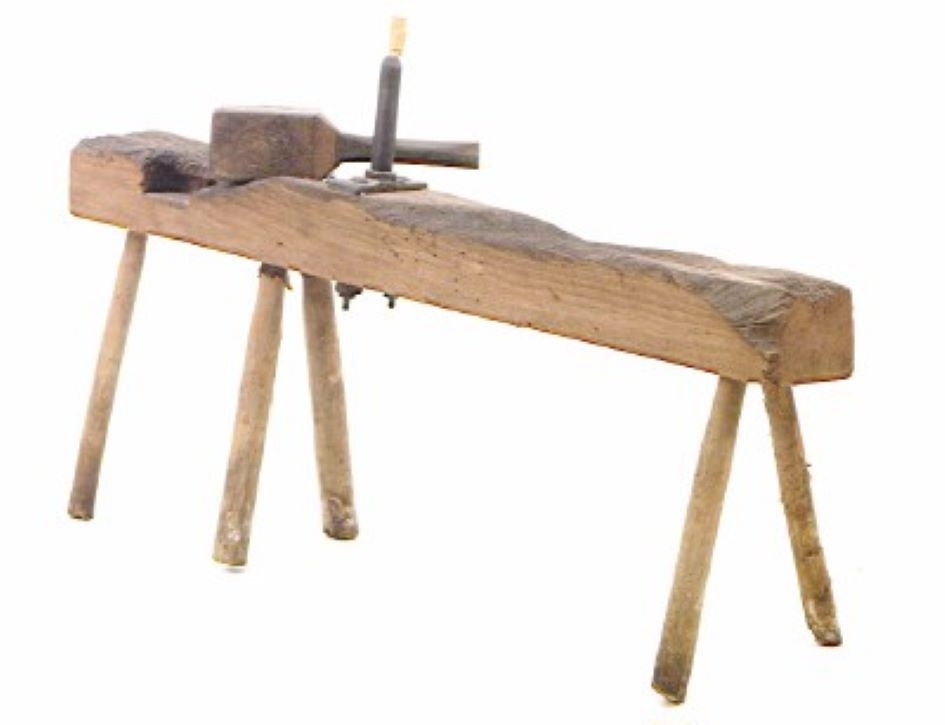 Tining Horse
This tining horse was used by a handlemaker in Heatherdene, Bucklebury Common, Berkshire until 1950. It was used for making rake heads. It consists of a bench stool, to which is attached a steel 'tine former' or 'peg cutter'. Wooden pegs are driven through these to shape them into tines.
MERL 60/281
close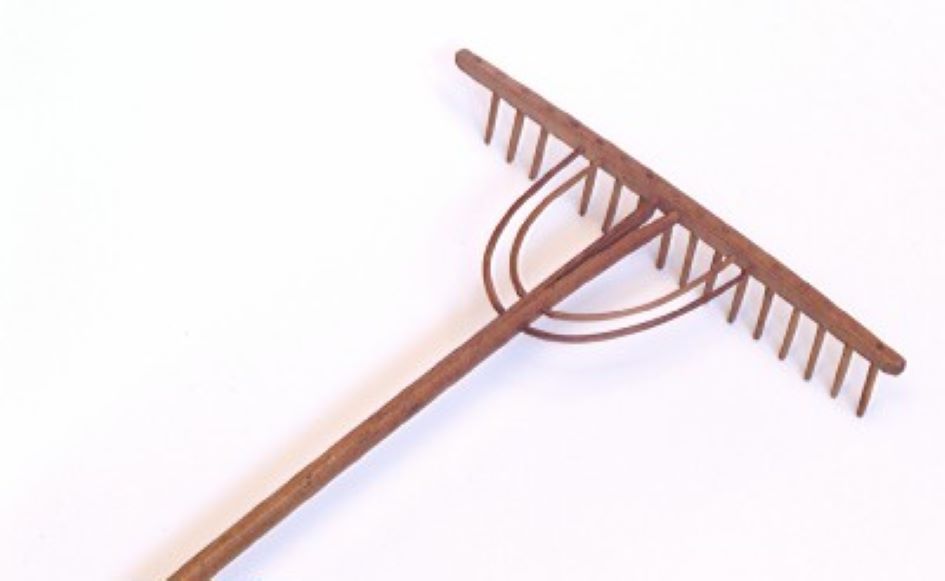 Rake
The design of this rake is typical in Wales, combining the cleft handle with bowed supports. It is made of ash, has a slightly splayed cleft handle, two sets of curved braces either side to hold the head in position, and seventeen tines. The rake is of the type used to gather harvested hay into piles ready for collection. The rake is part of a large collection of traditional craft objects acquired from the British Council in 1960. It was supplied by, and probably made by, William Thomas of Llanymawddwy in Gwynedd.
MERL 60/497
close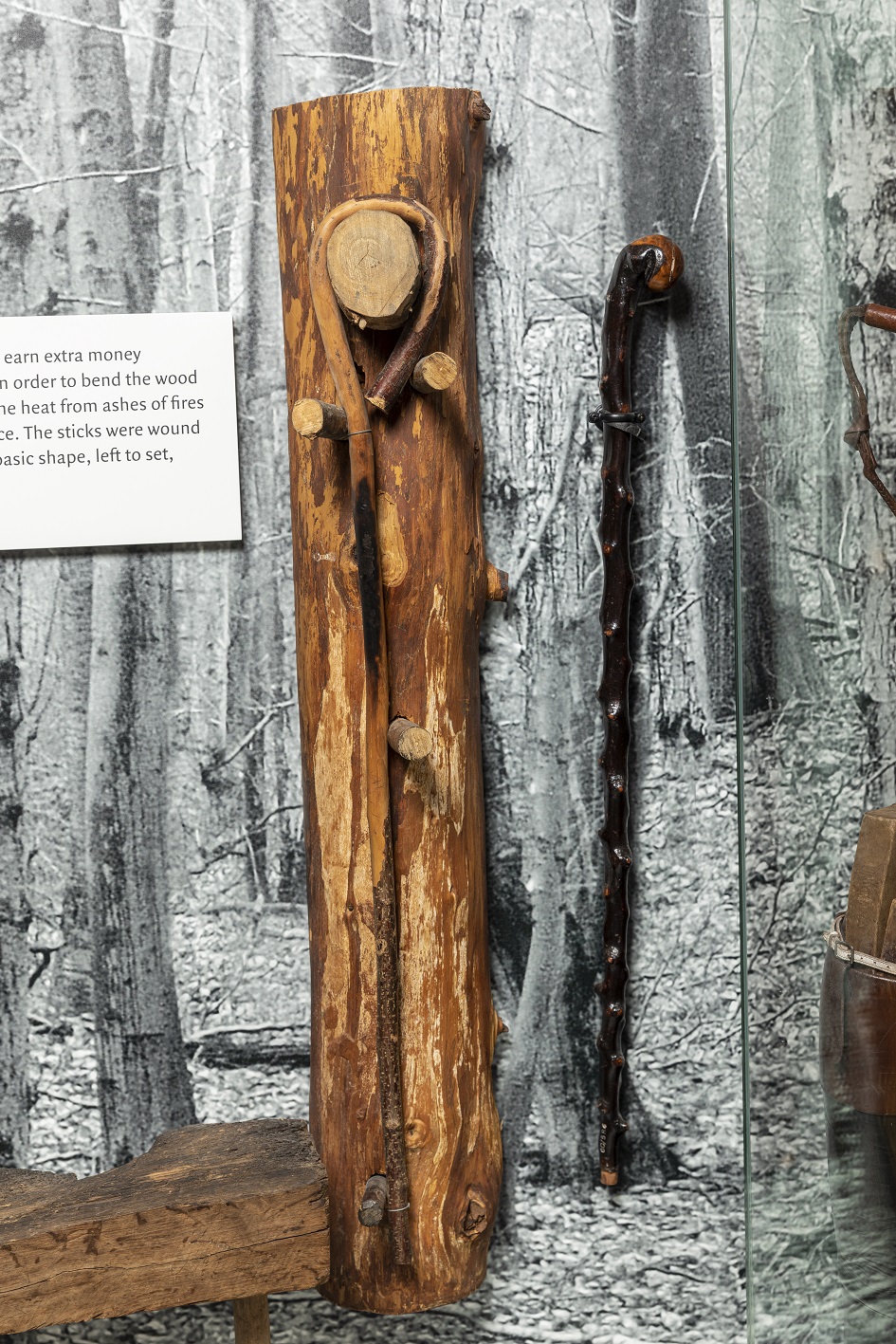 Bending Break
This is a bending brake, used to make walking sticks. It consists of a split log of cedar with five wooden pins set in it, and has two bent sticks set on it to demonstrate the craft. The brake was made by a forestry worker at the University of Reading.
The craft of making walking sticks was a perk for forestry workers, enabling them to make some extra money. The sticks would be heated in the ashes of the fires that the workers made while clearing up in the forest, and then left to set on the brakes until they could be finished and sold.
MERL 77/323
close