Winter Case 2
Tap the yellow hotspots to see more information on the selected object.
Start Exploring now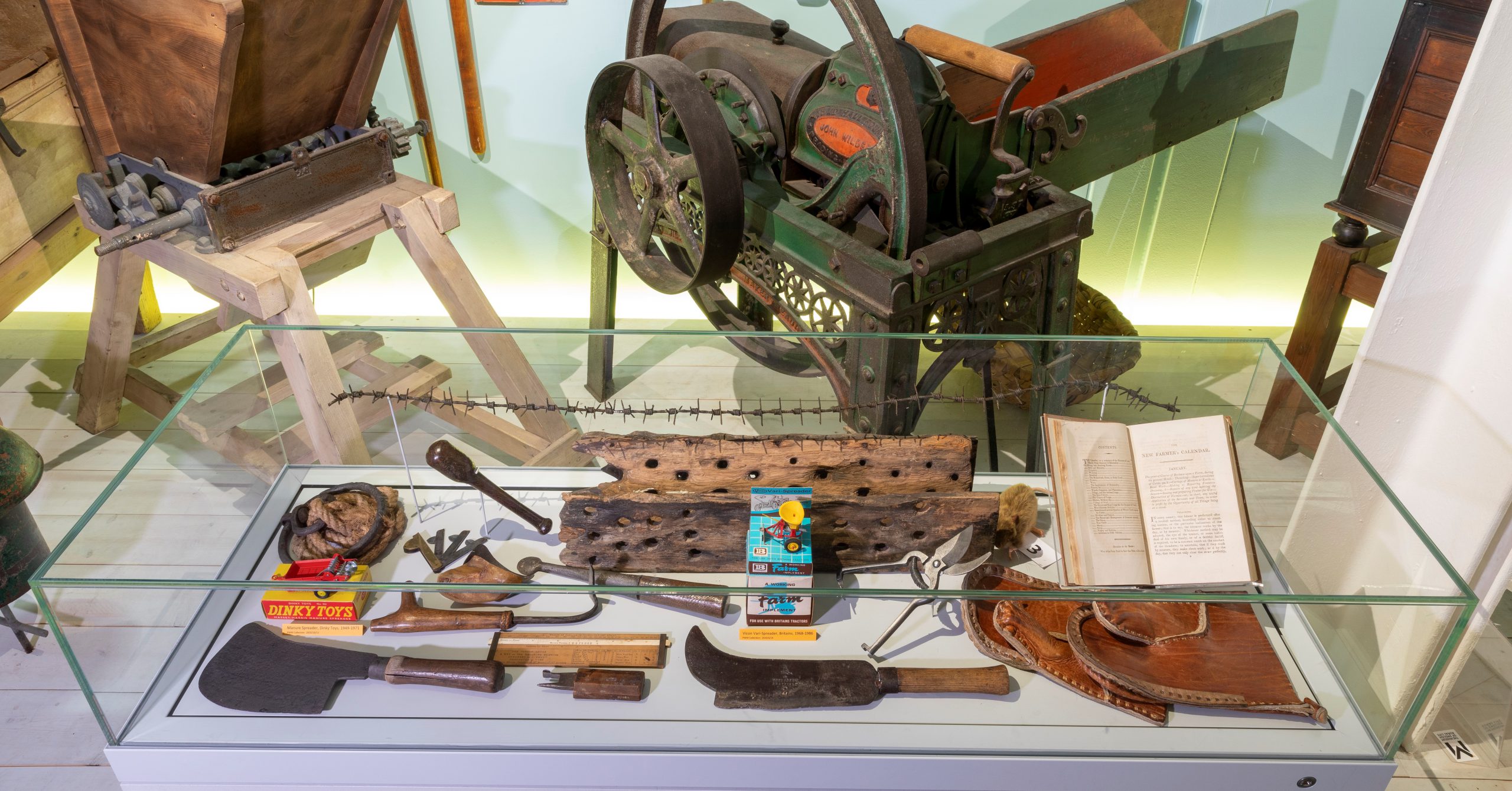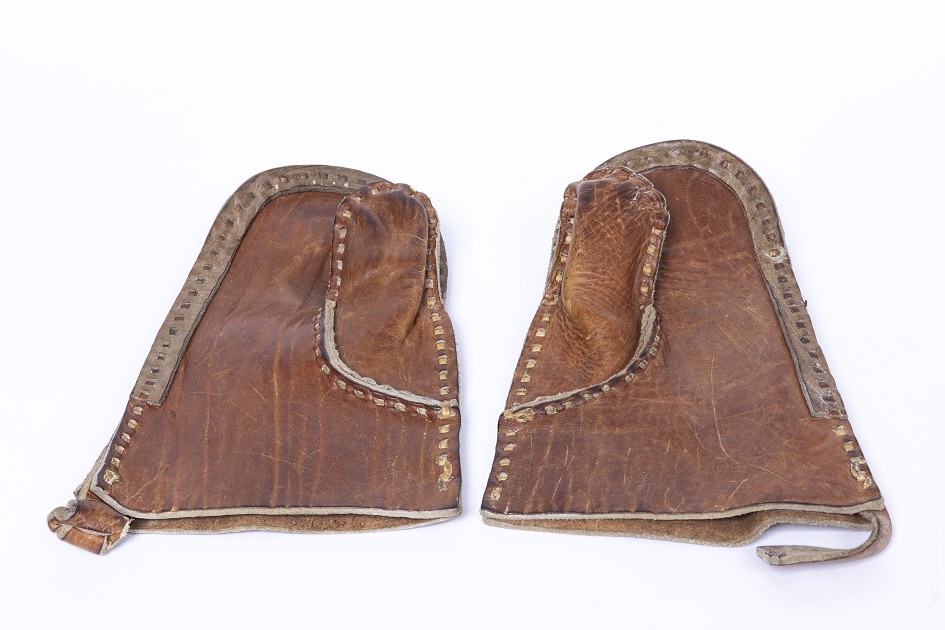 Hedging gloves
These gloves would have been used by a hedge-layer to protect their hands. Hedges have traditionally been used as a method of dividing agricultural land, especially during the enclosure of common land by wealthy landowners in the 18th and 19th centuries. More recently, the expansion of hedgerows has been proposed as a way of countering climate change, as they absorb carbon and provide a habitat for wildlife. Part of the UK's plan for carbon neutrality by 2050 is to increase hedgerow length by 40%.
MERL 60/560
close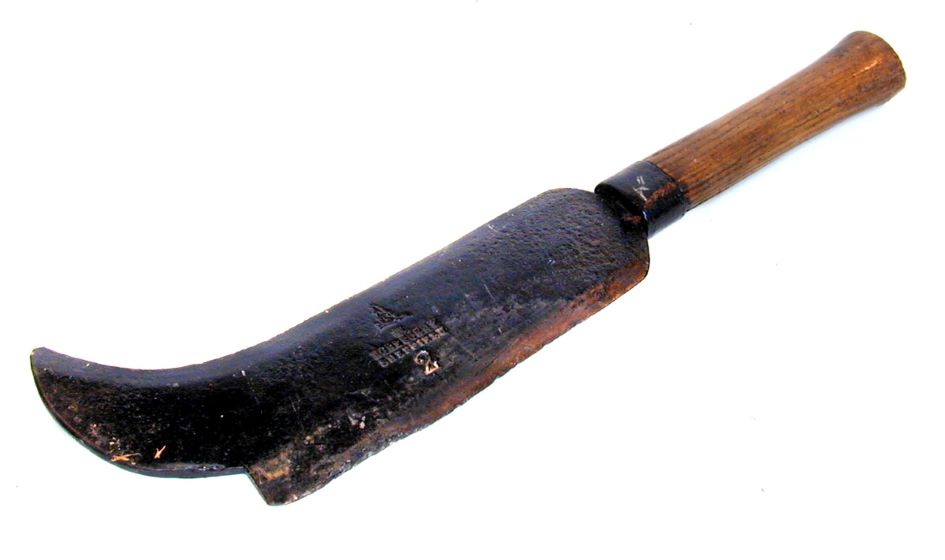 Billhook
Billhooks are traditional British implements used for hedging and copping. Their design varies greatly from region to region. This hook was made in Sheffield, and has two blades; one along the curve and another on the back.
Agricultural implements have a history of use by unfortunate farmers in times of war. In the medieval period, the billhook was very commonly used by English levies. It was such an effective weapon that purely military versions were created and used by professional soldiers in the Hundred Years' War.
MERL 96/107
close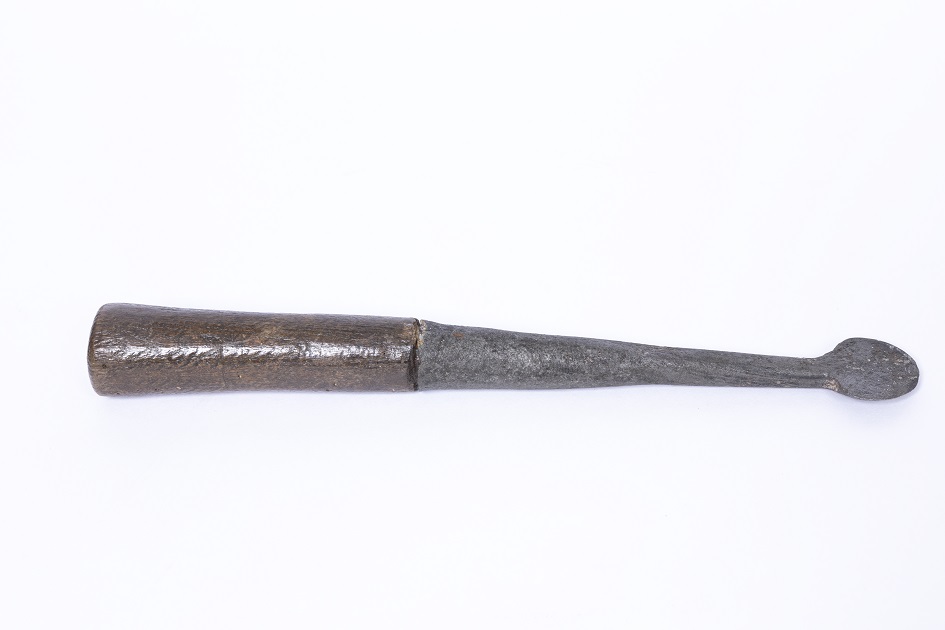 Barking iron
This barking iron was used to strip bark from timber. The 'debarking' process is important because bark can be detrimental for wood used to create furniture, houses and other structures. This is because bark retains moisture, which is useful when the tree is alive, but can cause the wood to rot when it has been cut. Bark also provides a home for pests such as insects. However, bark should always be left on living trees, as stripping the bark away will cause anything above this point to die.
MERL 66/165
close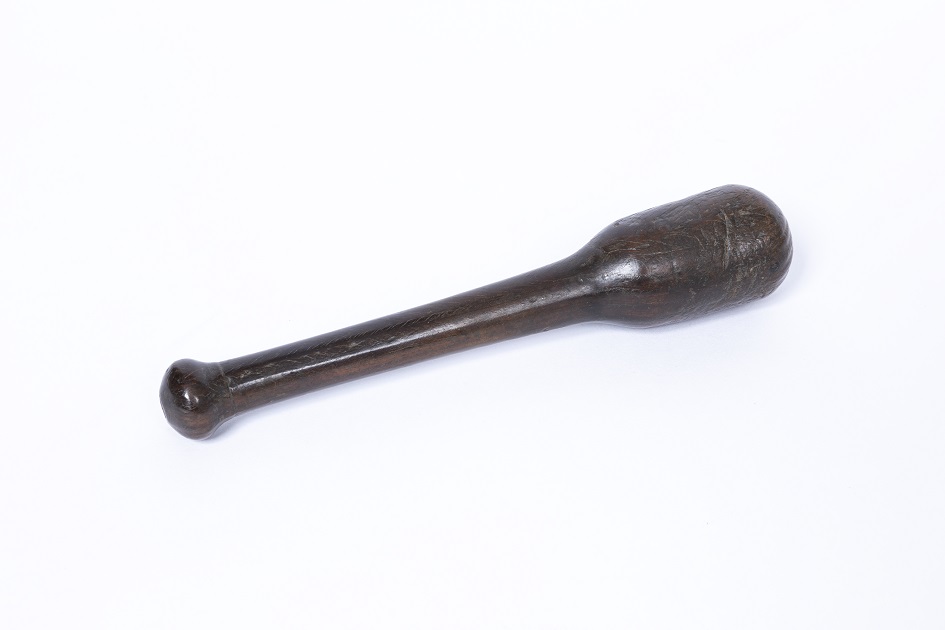 Fleam mallet
Last used in c.1809 by a butcher in Banbury, this fleam mallet was a butcher's tool for slaughtering animals by driving a fleam into the jugular vein. However, fleams were more commonly used for bloodletting as a veterinary practice.
Treating unwell people and animals with bleeding is an idea dating back to Ancient Greece, where it was suggested that having too much blood in the body led to an imbalance of 'bodily humours'. Bloodletting rarely helped the patient, and was phased out in the 19th century.
MERL 59/380
close