Village Idyll
Tap the yellow hotspots to see more information on the selected object.
Start Exploring now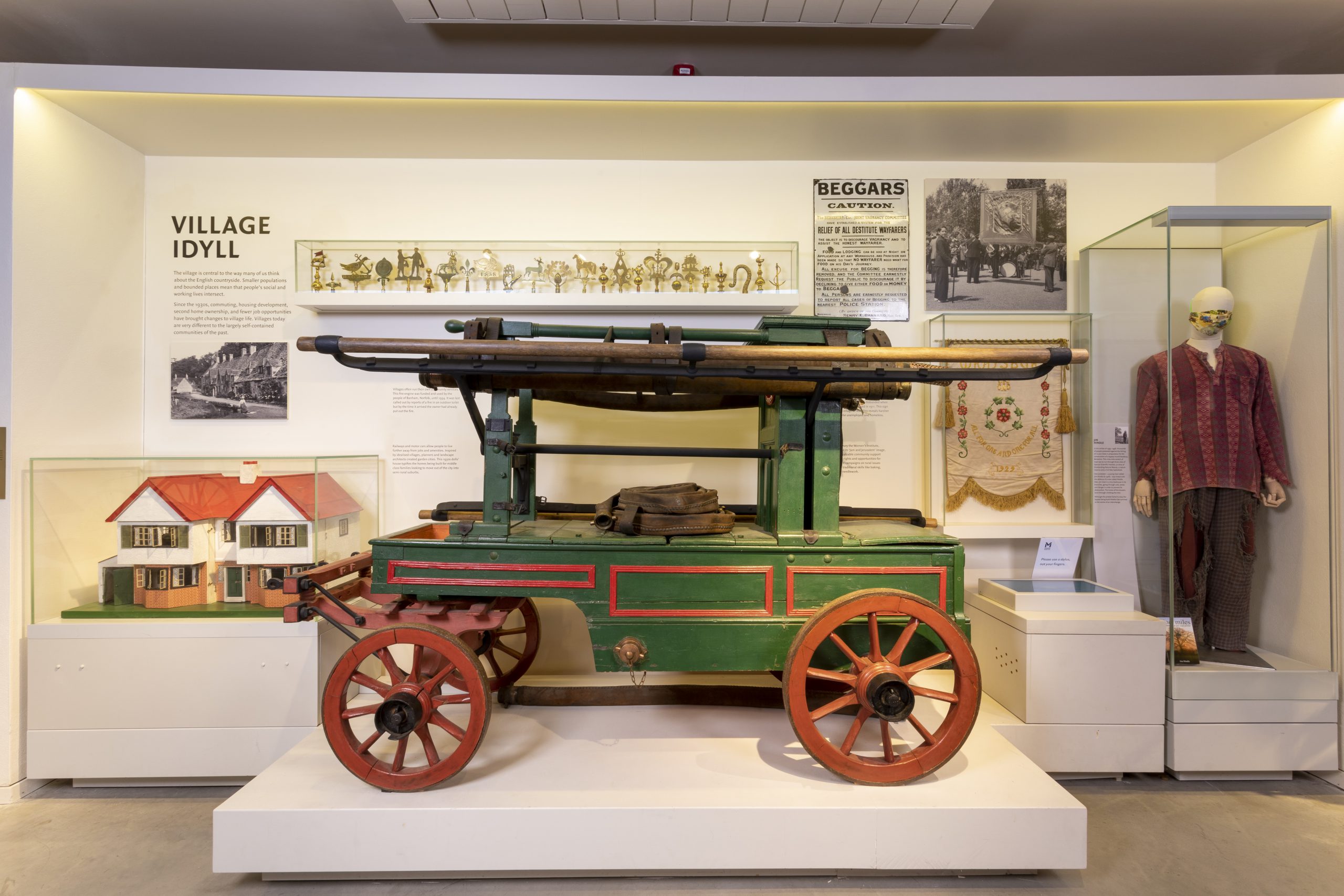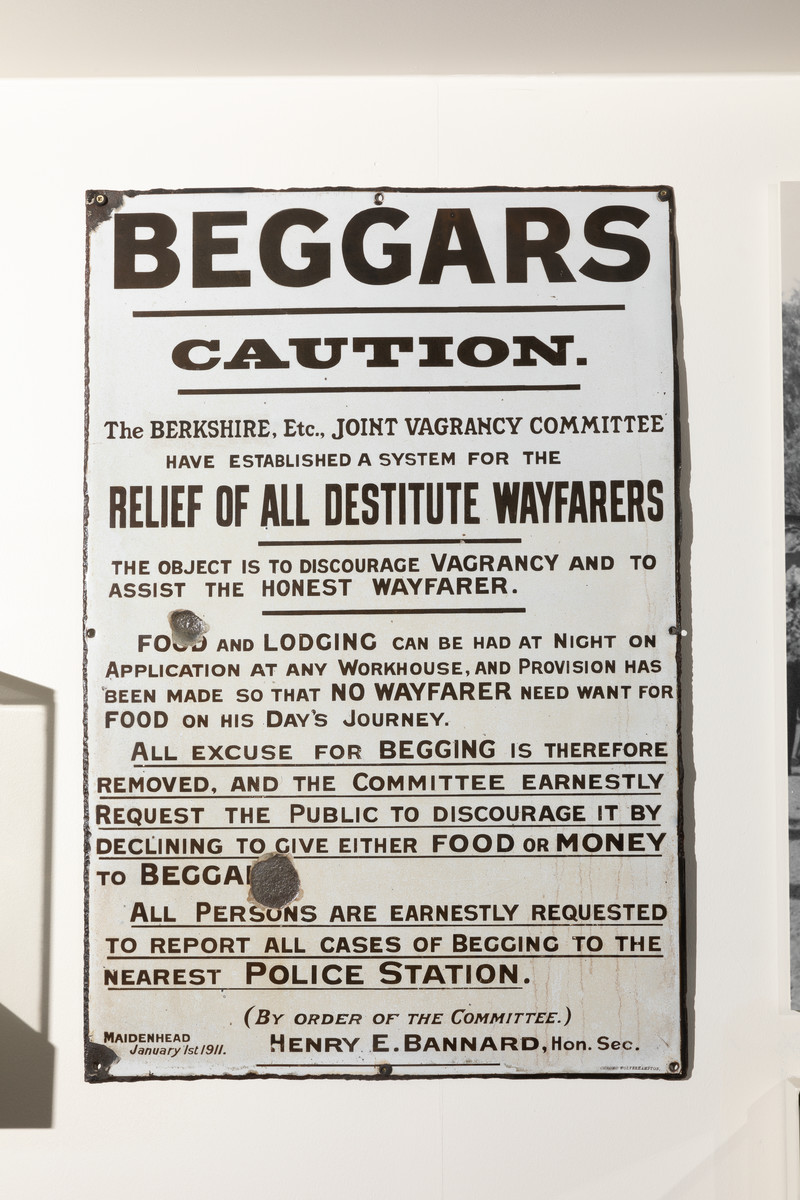 Vagrancy Sign
This sign was issued by the Berkshire Joint Vagrancy Committee in 1911 to deter beggars whilst offering food and rest to those in need. The idea was to offer a better alternative to vagrancy, much like the workhouses of the Victorian era.
Vagrancy first became an offence in 1349 follwing the Black Death, where there was a massive shortage of workers so the crime of 'idleness' became a punishable offence.
MERL 60/173
close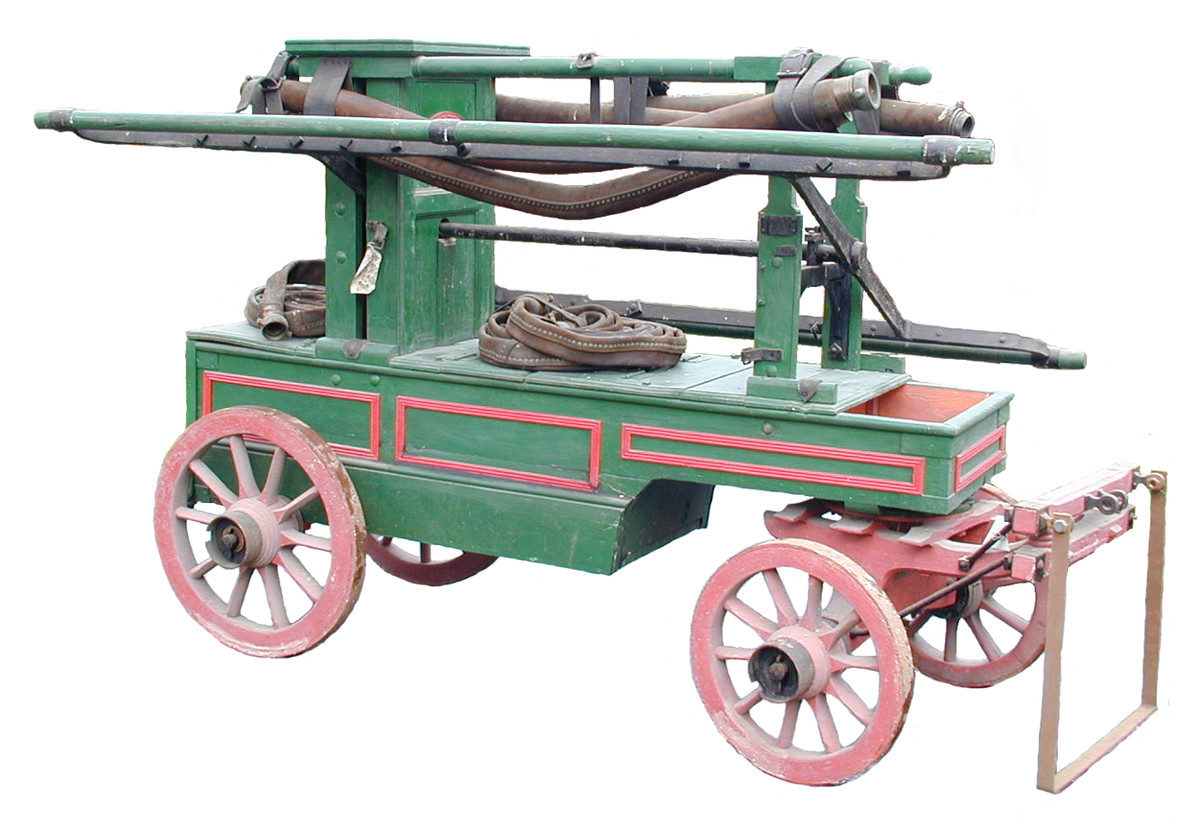 Fire Engine
This is a one horse, two piston wooden fire engine, It was called the 'Banham Subscription Fire Engine' and was funded by the parish. It was worked by 12 men and was known as a 'double sixer'. The engine was made by Tilley (later Shand Mason) of Blackfriars Road, London, in 1839. It was in use in the village of Banham until 1934. If the engine was not used during the year it was the responsibility of the chief engineer every Good Friday to get the engine out to the village pond and there to test it with the help of a total of twelve men.
The last time the engine was used in practice was in 1930 when it was hauled out to douse a fire in an "old man's lavatory". After much struggling it arrived at the scene of the conflagration only to find that the fire had been quenched by the aforesaid old man, who explained the he had put it out with a bucket of water.
MERL 51/410
close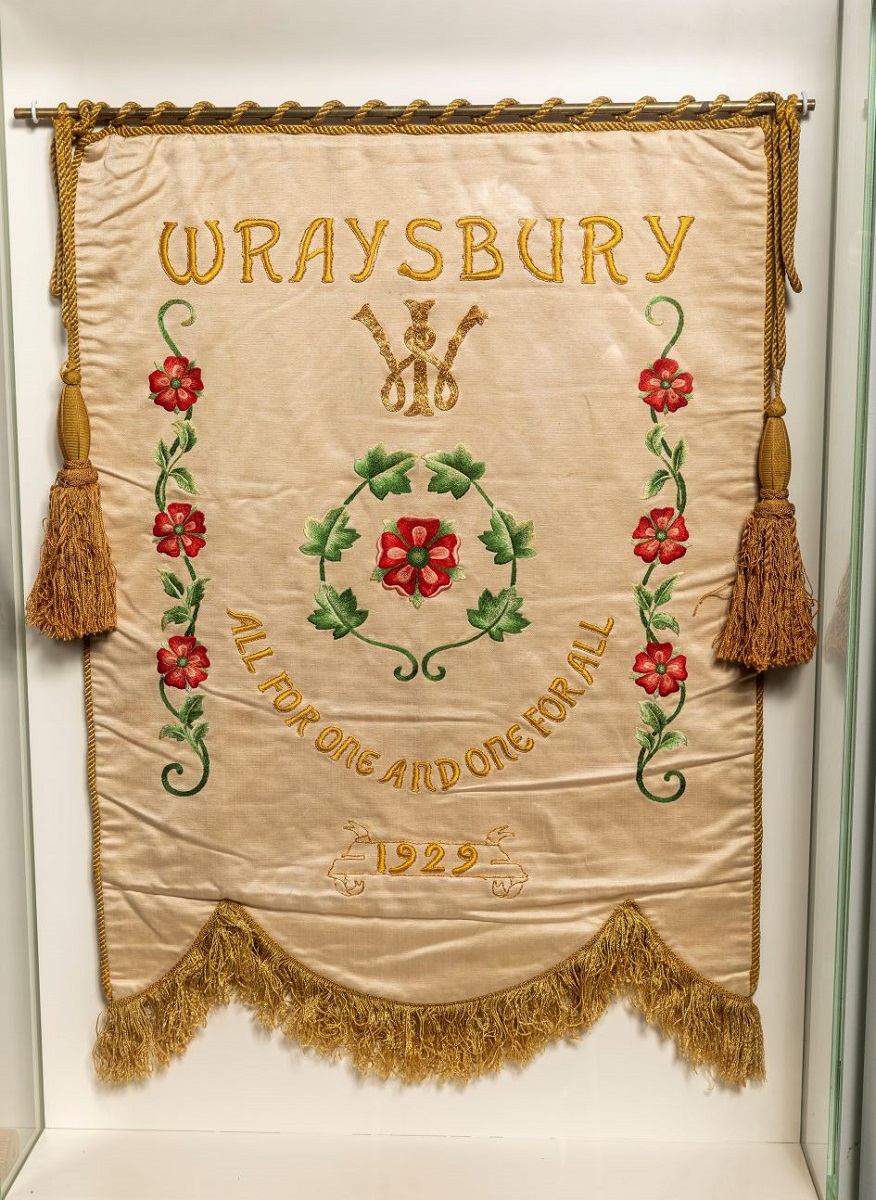 WI Banner, Wraysbury
This is one of a set of five Women's Institute (WI) banners, this example relating to Wraysbury WI. This particular banner also features a stand and bag. It includes a pattern of roses, with the date 1929 and motto, 'All for One and One for All' embroidered in gold thread. The banner was made by founder member of Wraysbury WI Miss K. Burke in the early 1930s, although every member of the group was encouraged to contribute stitches.
Every individual WI meets at least once a month and there is usually a speaker, demonstration or activity at every meeting for members to learn and develop a range of different skills. Craft has always played an important role in the WI and thousands of members are involved in a range of different crafts.
MERL 2007/47/1
close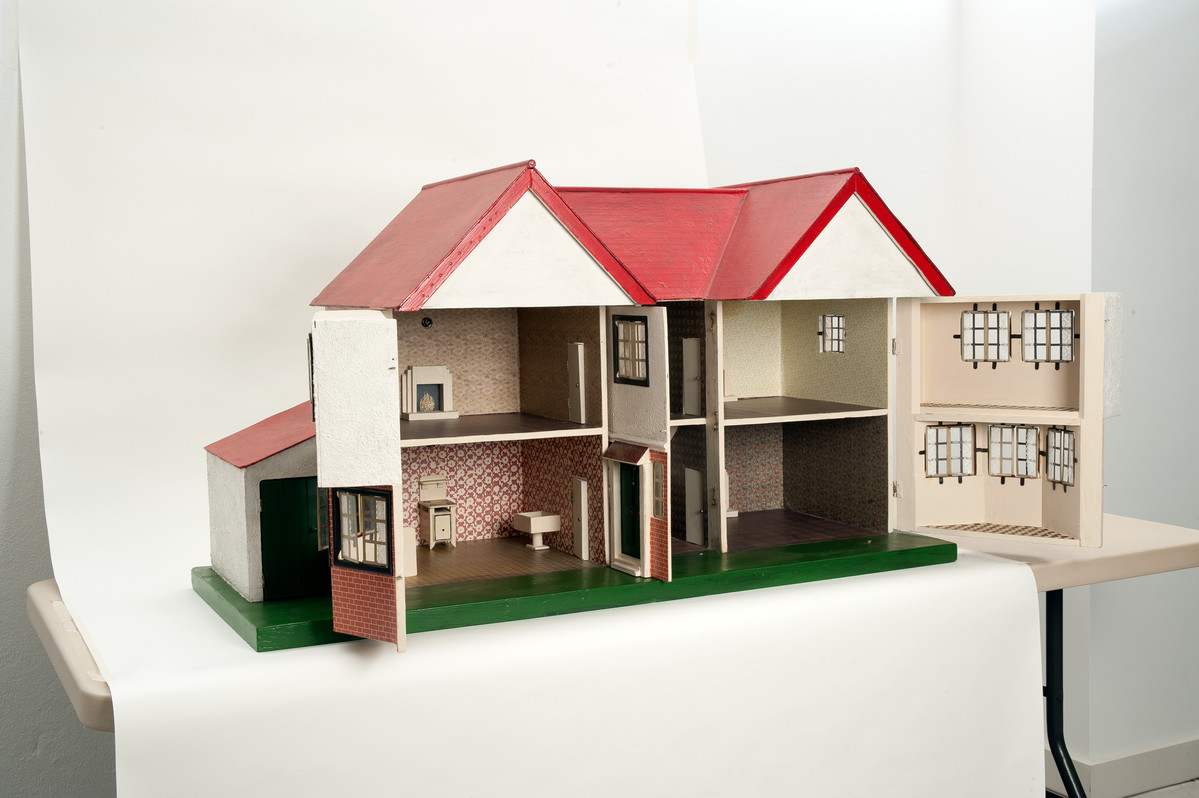 Doll's House
This Doll's House was created by Tri-ang Toys. The design imitated the popular mock Tudor design of suburban houses in the 1930s, as suburbanisation grew throughout the decade. This doll's house shows how deeply embedded these aspirations and desires were, as they became reflected in children's play. Toy houses were also made with a modernist design but the mock Tudor models were far more popular.
MERL 2008/94
close