Traditional Revival Display
Tap the yellow hotspots to see more information on the selected object.
Start Exploring now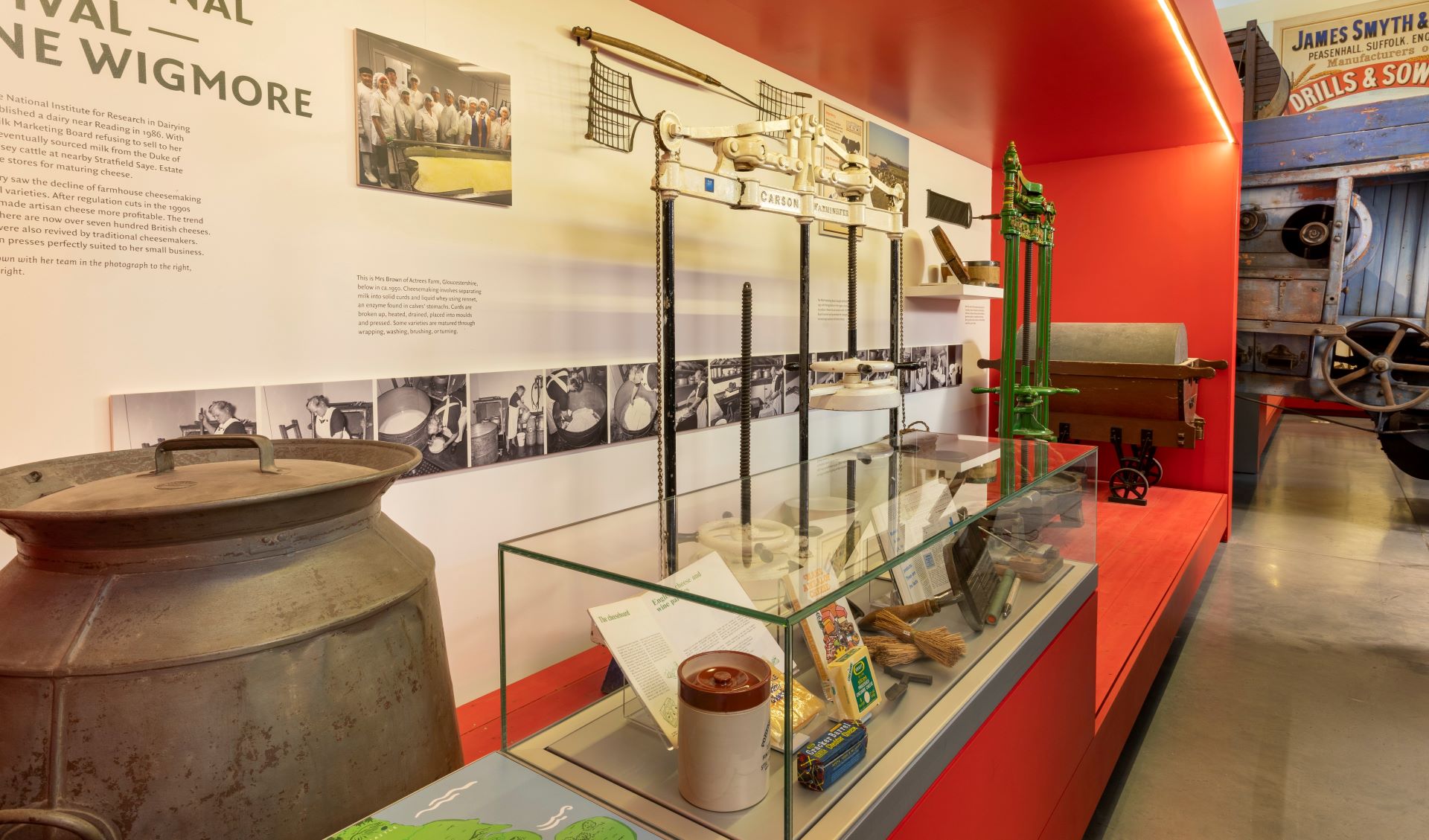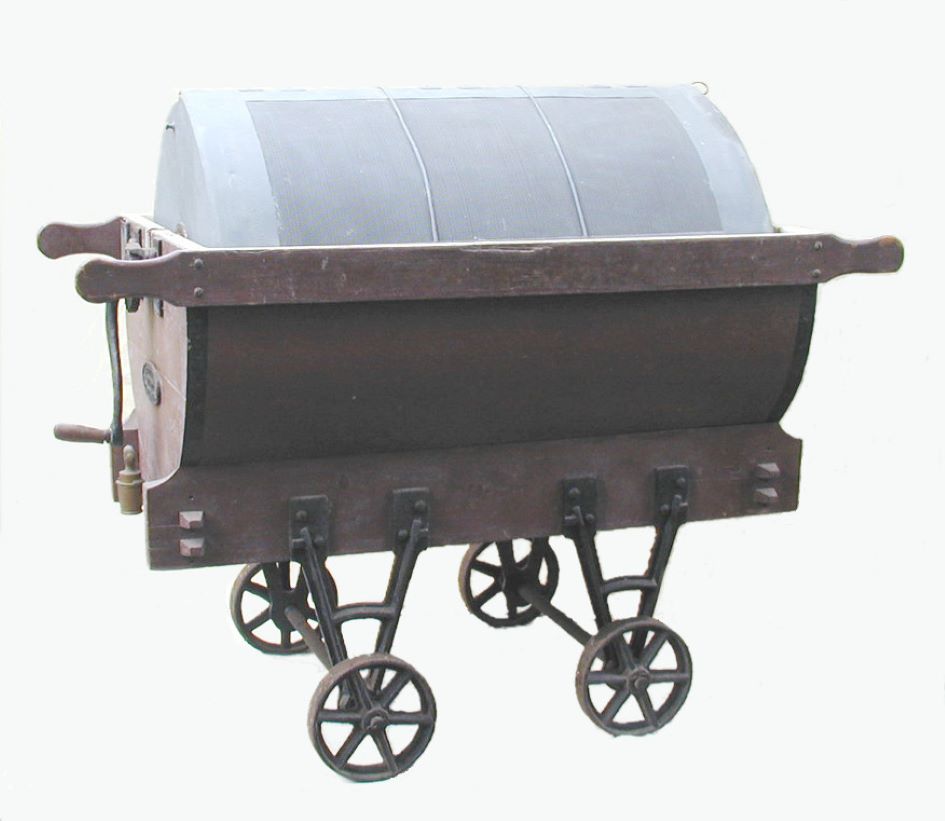 Cheese vat
This object is an example of the 'Gornall Patent cheese maker', a cheese vat which was widely used across Lancashire, particularly for making Lancashire cheese. It was patented in 1892 and likely made in Garstang, becoming so successful that it was awarded medals at various dairy shows in the 1890s.
It played an important role in the process of separating curds and whey. Once curds had been placed in the vat and allowed to settle, the cylinder would be rotated and the whey would be drained. The curds would then be dry enough to be cut. This specific vat was used at Plankton Farm in Hambledon, Lancashire.
MERL 60/32
close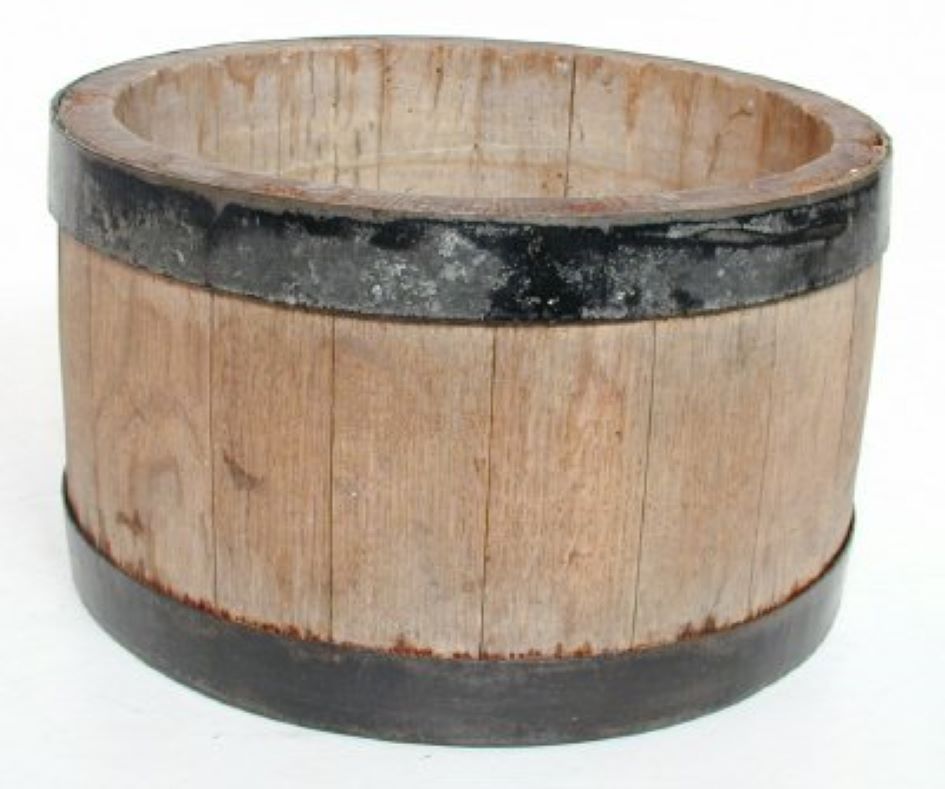 Cheese mould
This cheese mould originally came from the workshop of a Mr Spiller, a thatcher in Yarncombe, Devon. Before a cheese can be ripened, it must be moulded while the curds are still malleable. This particular mould is a basket mould, as it has only one opening. In contrast, hoop moulds are bottomless and coil around the cheese.
Moulds have been used in cheese making for thousands of years, with a number of Roman examples surviving. These often feature straining holes to drain excess whey.
MERL 66/315
close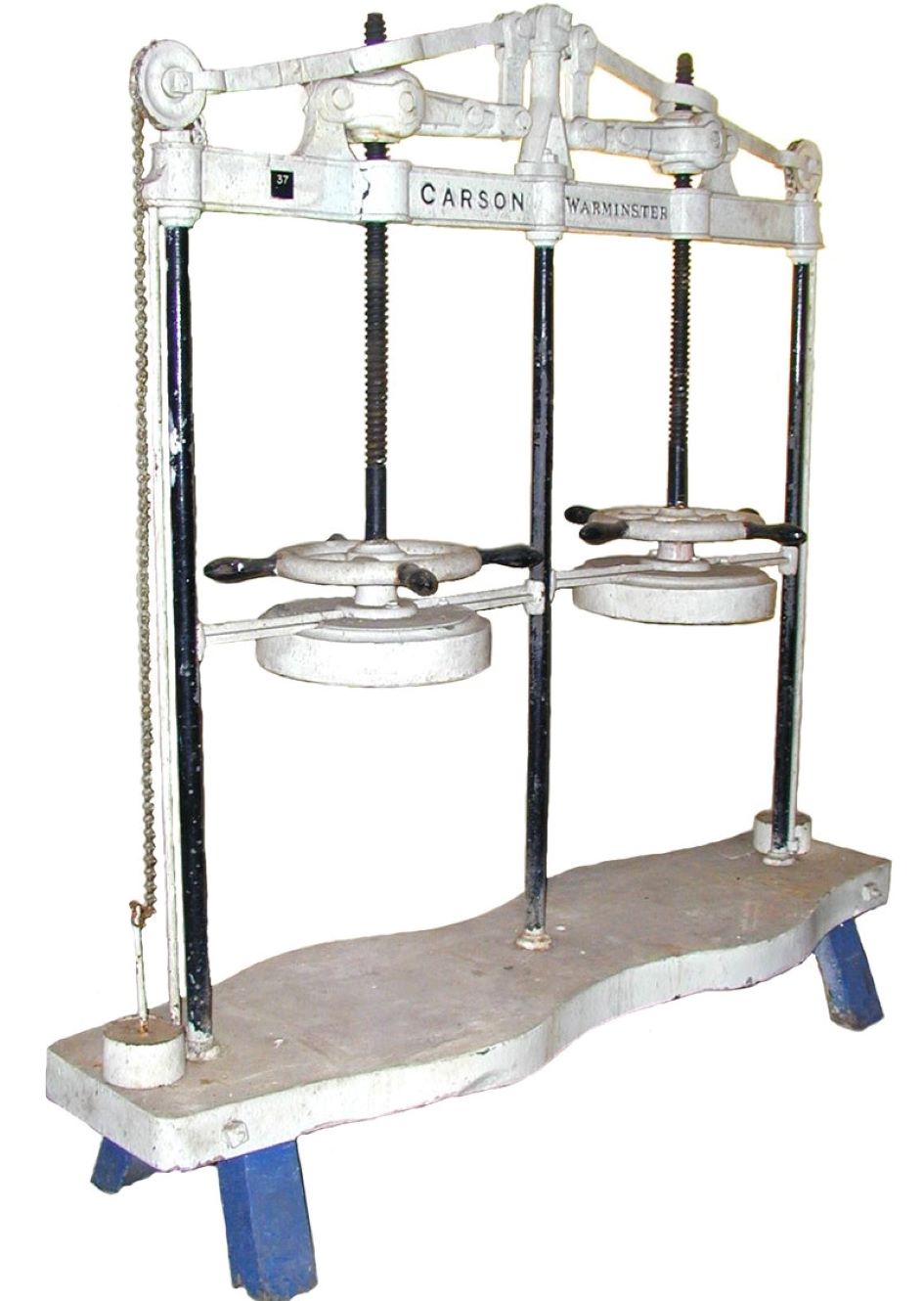 Cheese press
The University's Department of Food and Science used this press for cheese making, before it was replaced by a horizontal press made by the Department's technicians.
Although pressing cheese squeezes the last of the whey from the curds, it does not necessarily determine the cheese's hardness. This is affected more by the temperature of the curds mixture as well as the size of the curds. The pressing process ensures the curds stay 'knitted' together, and gives the cheese shape. Until the Industrial Revolution, cheese pressing was typically undertaken on a household scale.
MERL 87/31
close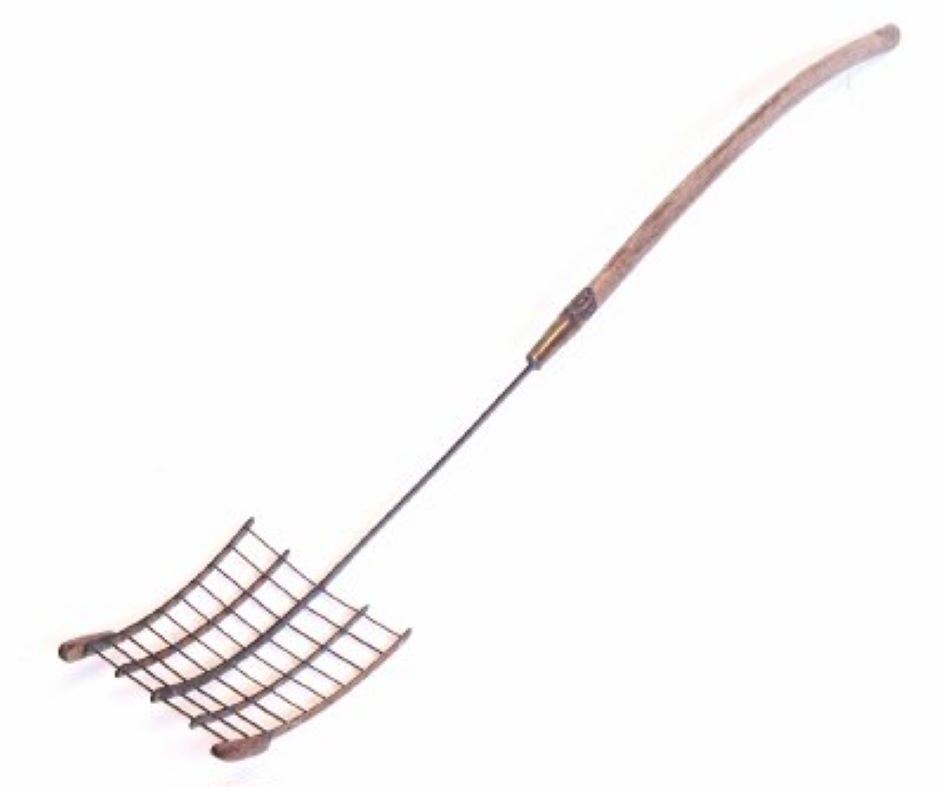 Curd breaker
Originating from Blandford, Dorset, this curd breaker has a similar purpose to the curd cutter in the case below – it was used to divide curds to hasten the escape of whey. Draining whey from curds is a crucial element in creating a hard cheese. Cutting the curds into large pieces will result in a moisture cheese, whilst smaller pieces will lead to a drier cheese. Following the cutting process, curds can also be cooked and stirred to further remove the whey.
MERL 54/381
close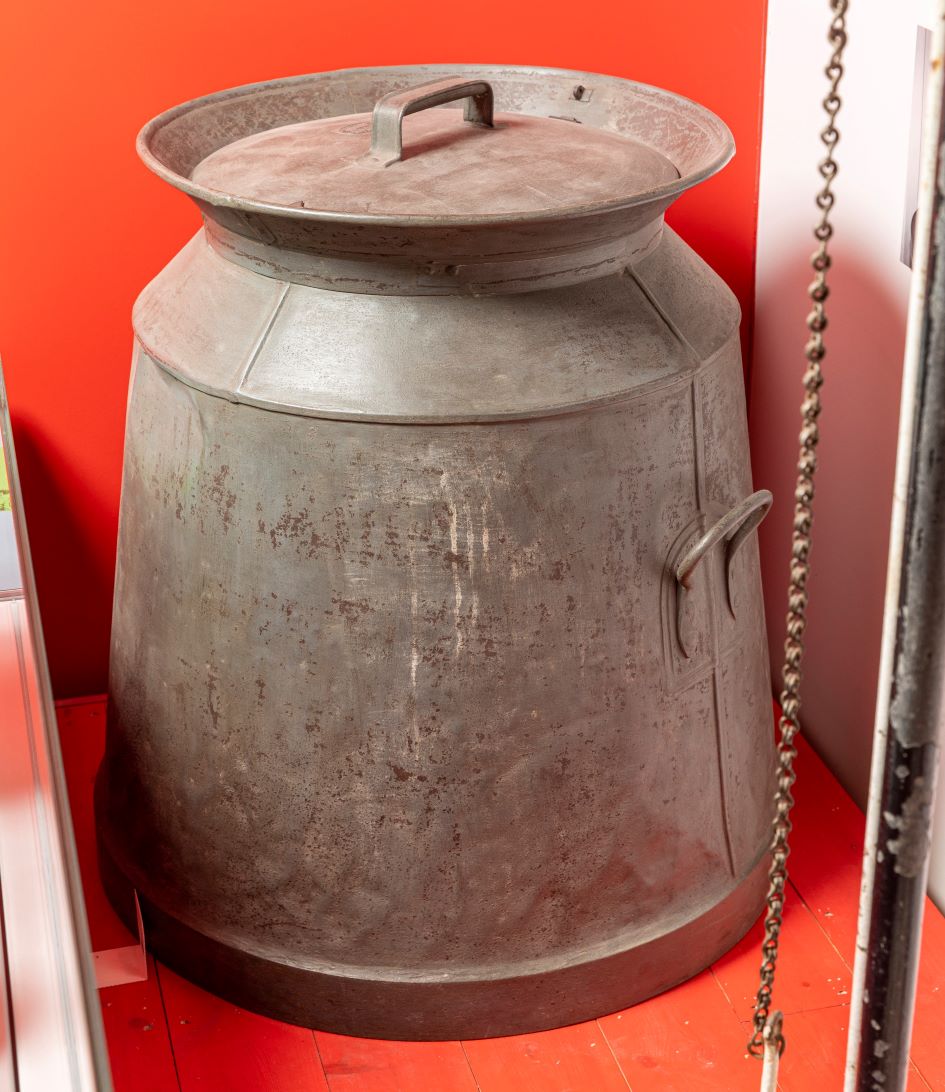 Milk churn
This churn, made between 1890 and 1910, was used on a farm in Somerset to carry around 60 gallons of milk. Once the cows had been milked, pails would be emptied into the churn, which was then transported straight to a cheese vat. Milk leaves the udder at around 38˚C, an ideal temperature for starting the cheese making process.
However, this skips the pasteurisation stage, which is typically used to destroy harmful bacteria in milk. The debate of pasteurized milk against raw milk continues to this day, with many claiming that raw milk cheese has a more distinct flavour and is safe to consume.
MERL 59/429
close