The Open Road
Tap the yellow hotspots to see more information on the selected object.
Start Exploring now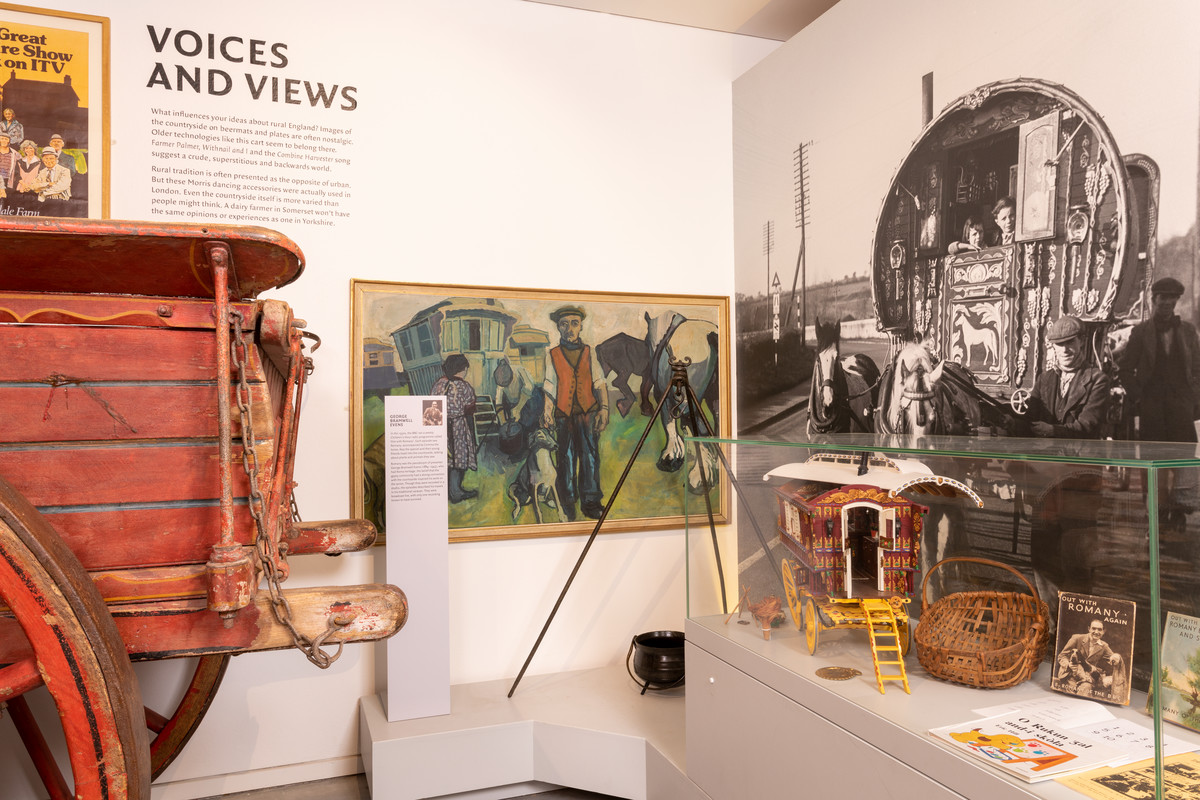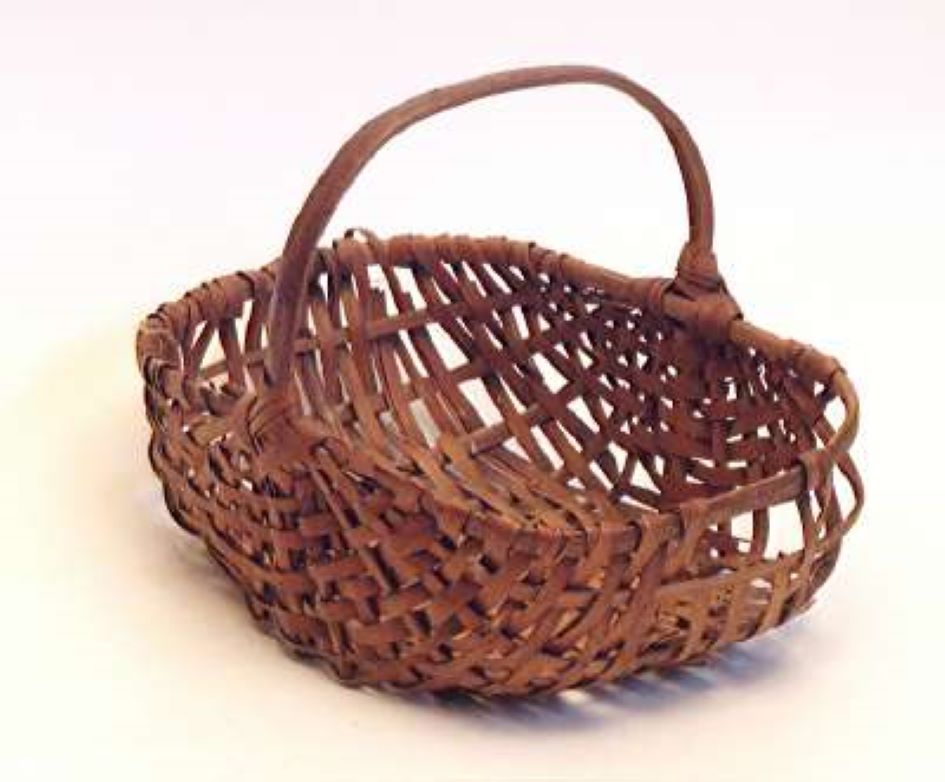 Shopping Basket
This shopping basket was made by Gypsies who lived in Hurt Wood, Surrey. There had been Gypsies on this site for generations and it was the location of the first ever school for Gypsy children. The school itself was made of portable materials so it could be moved, should the families wish to move on from the site. Studies focused on reading, arithmetic and writing as well as history, geography and gymnastics. Students also learned basketry, wood-work and other crafting skills that could lead to gainful employment later in life. This basket was sold at Grover's Fishmongers in 1942 and was made from wood sourced from the Hurt Wood.
MERL 66/231
close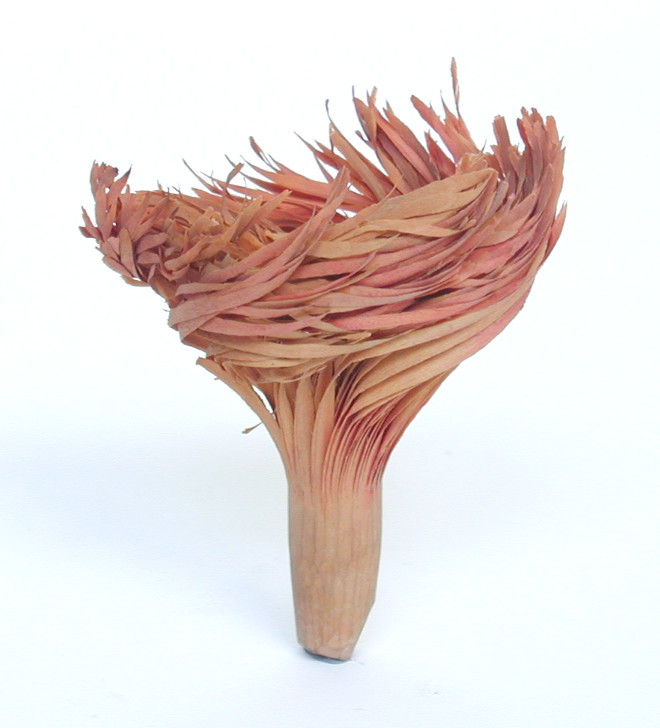 Wooden Flower
This wooden flower was made by a Gypsy man in 1952 from an elderberry stick. He made it to pass the time when he was ill and could not make pegs. Such flowers were stuck onto evergreen twigs and sold at the door for 6 pence each by his wife. It was purchased in Sturminster Newton, Dorset.
MERL 55/307
close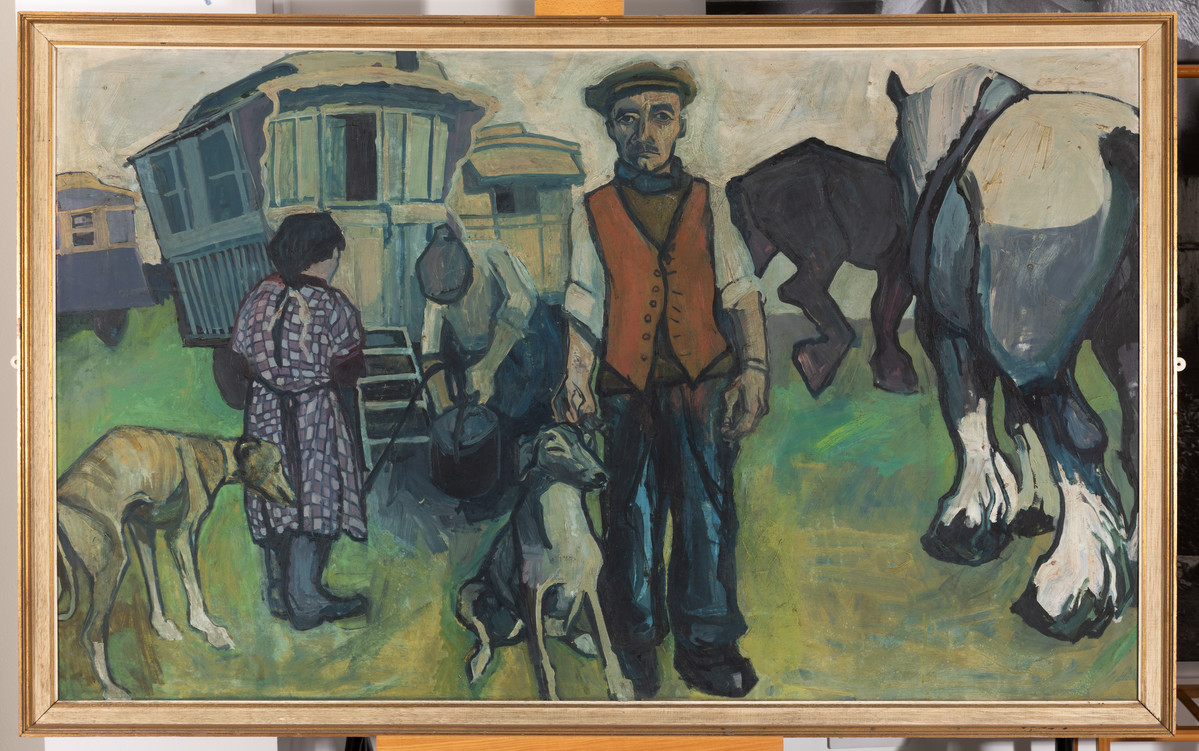 Painting
This painting (artist unknown) depicts a group of Travellers. You can learn more about the painting and the elements of Gypsy life here:
MERL 2011/6
close